What Women Want Now ~ Lise Charmel Very Sexy Collection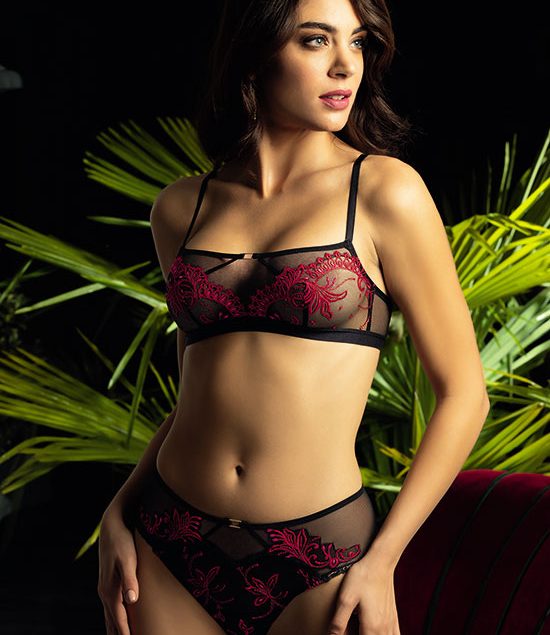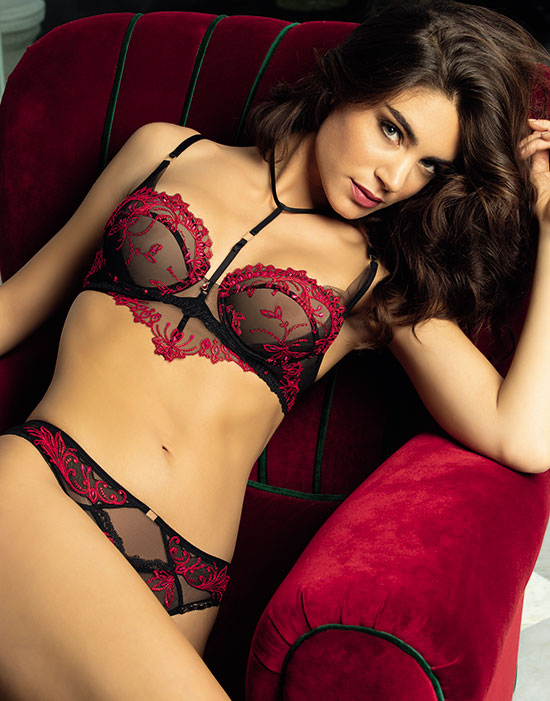 There was a time in the Lingerie vernacular that merchandising very sexy intimates was relegated to the holidays with red and black as the calling cards. But times have changed, and provocative lingerie has emerged as an everyday go-to choice; particularly this year. The consumer desire for dressing up (or perhaps I should say, dressing under) has accelerated. That's why we chose to highlight Lise Charmel's Invitation Sexy collection as we enter the Spring 21 season.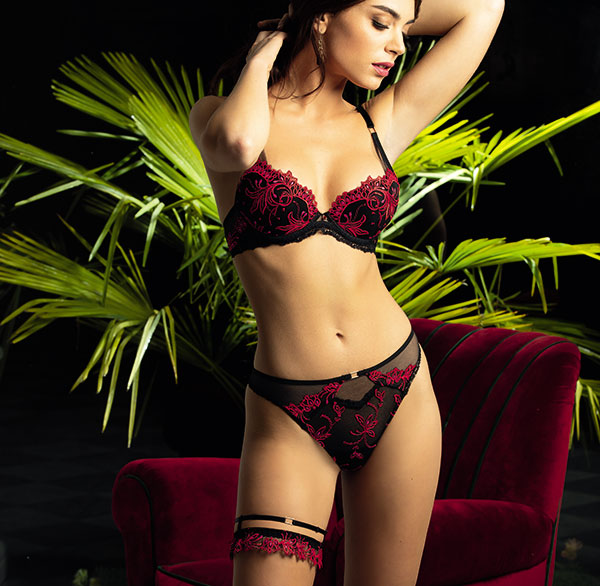 Invitation Sexy is a comprehensive lingerie assortment of eighteen styles including six bras (30-40, A-E), five panties (XS-4XL),  garters and accessories all designed with an exclusive Italian embroidery over a microfiber mesh and trimmed with leavers lace. The sleepwear pieces, chemise, cami, short (S-XL) are fabricated in a unique red and black jacquard lace whose 20% cotton content enables a flat, super soft surface, creating the dual impression of opacity and transparency. In fact, I originally thought it was a burn out from my virtual imagery.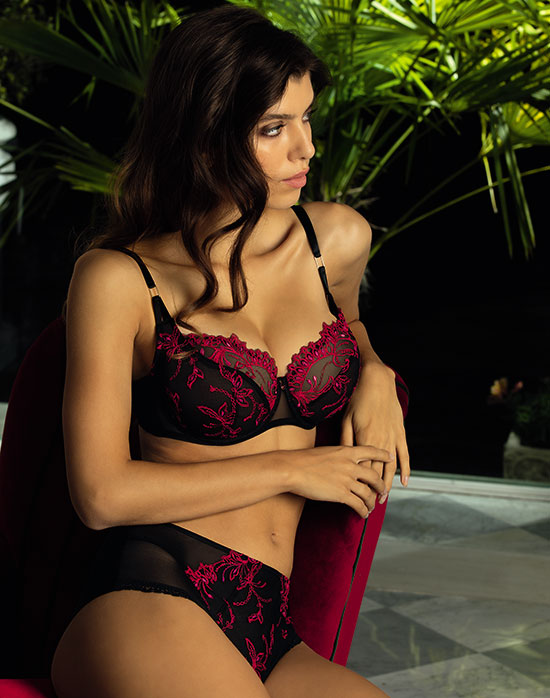 Women are craving artistry and beauty in their wardrobes. The unbridled sensuality, incredible luxury and show stopping glamour of the Invitation Sexy collection are a welcome respite from a year of cocooning.