The Natori Lotus Flower Blooms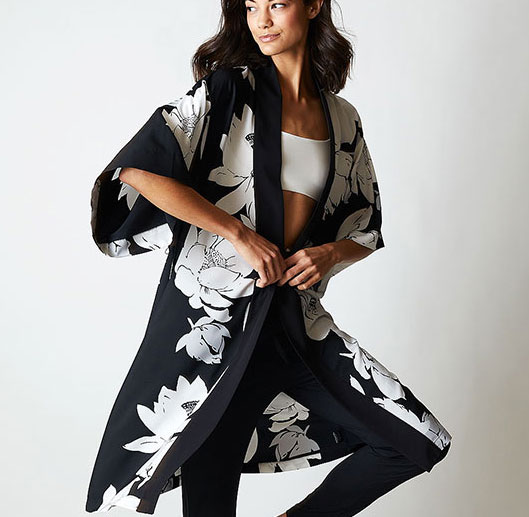 By ELLEN LEWIS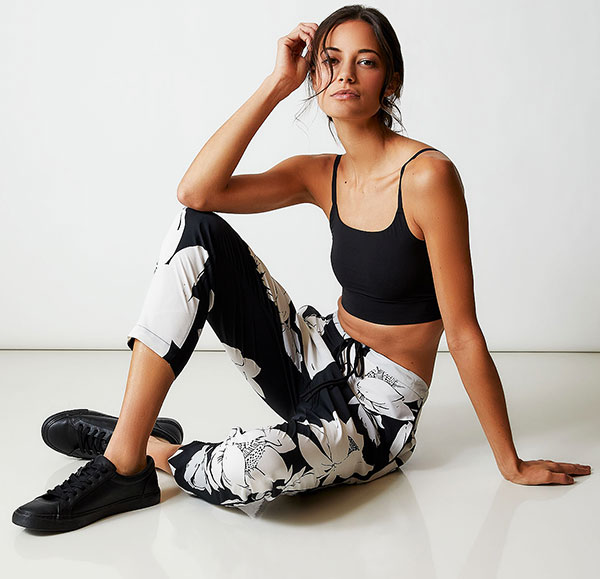 Natori's Lotus Flower Sleepwear Collection caught my attention the moment I reviewed it but, I did not know why. Sometimes, when I write about Intimate Apparel, I am not sure from where my inspiration comes. So, I looked up the meaning of the Lotus flower and found this statement:
"The Lotus flower is regarded in many different cultures as a symbol of purity, enlightenment, self-regeneration and rebirth. Its characteristics are a perfect analogy for the human condition: even when its roots are in the dirtiest waters, the Lotus produces the most beautiful flower."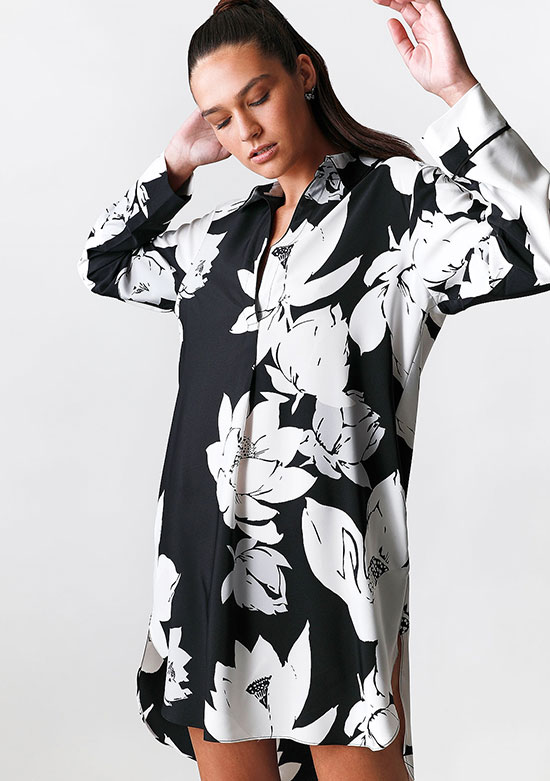 I have no doubt that Josie Natori knew this when she chose the Lotus flower metaphor to launch the Spring 2021 season. But it was more than this design element that motivated me. The symbolism of the Lotus Flower is particularly apt as we look forward to a healthier future.
Bold and beautiful prints have always defined the Natori sleepwear aesthetic but the Lotus Flower, with its black and white yin yang expression, confirms the current concept that seemingly opposite or contrary forces may actually be complementary. It is an artful reflection of our times.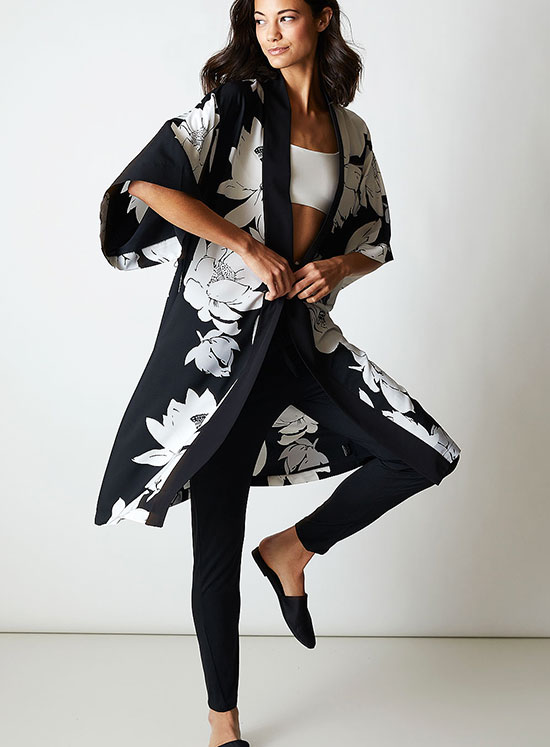 In this collection, six separate styles constructed in a silky sensual satin, range in sizes from XS – 3X.  Comfortable elegance is nothing new for the Natori brand which has dominated the luxury comfort market long before comfort wear became the fashion credo.
"Seeing the Mud Around a Lotus is Pessimism,
Seeing a Lotus in the Mud is Optimism."


Amit Kalantri