A Panache Andorra Bra Memory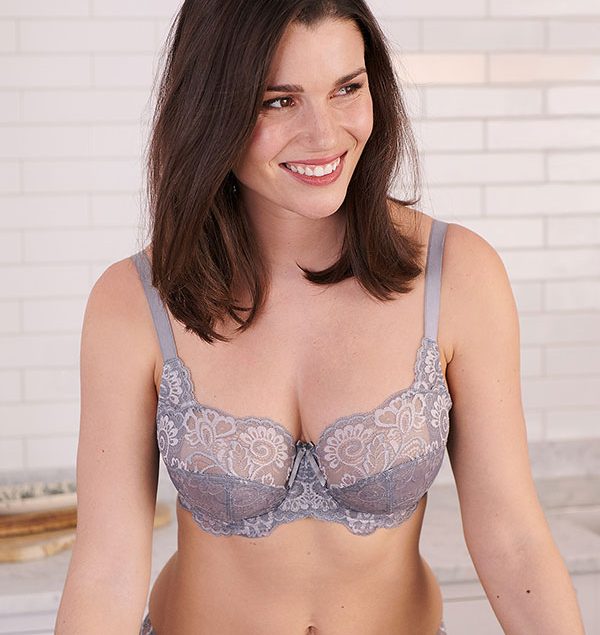 By ELLEN LEWIS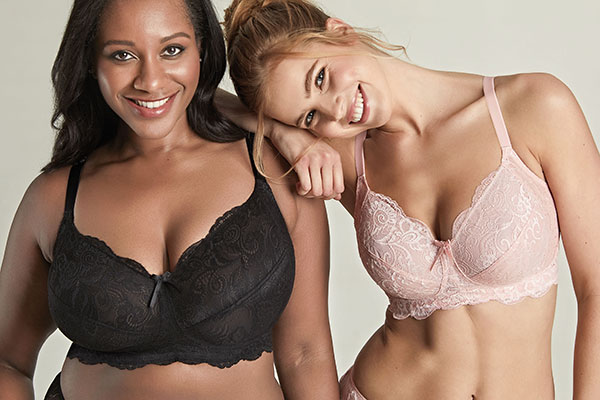 In 2013, just about this time of year, I wrote a story about the virtues of my Panache Andorra Lace full cup underwire bra from Panache. I wore it through a 3-day labor intense marathon at the end of which, my daughter gave birth to my grandson, Jude. I am sure the soft stretch lace top cup construction and side sling insert added to my comfort zone. For me, at the time, it felt like the closest thing to a wire-free bra available in my size. Its flexible fit has been a godsend for 28-40, D-J (British) sizes.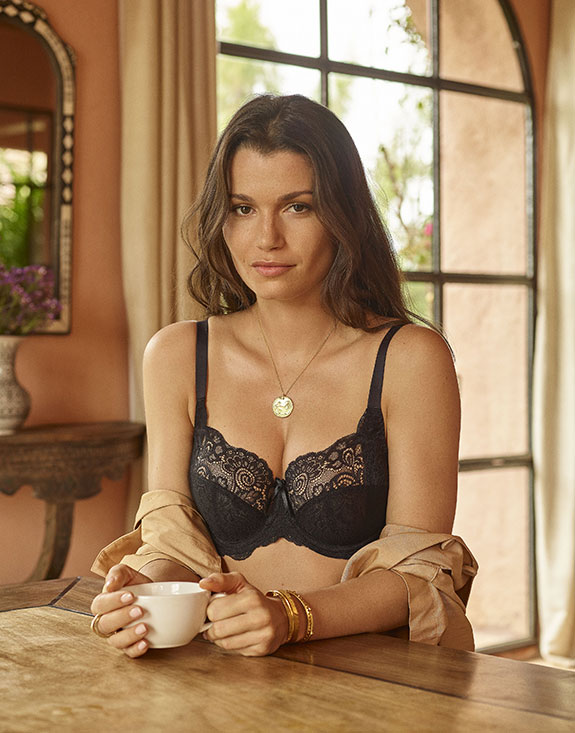 I have been cut off from my grandson during Covid. In fact, I missed his birthday this year which is probably the reason for reminiscing. Thinking back to his delivery, I am acutely aware of how much he has grown. Yet he still retains his original charm. The Andorra underwire bra, my underwear hero on that fateful day has also evolved without sacrificing its original character. As the style grew in popularity, Panache decided to deliver a non-wire version of the Andorra lace style.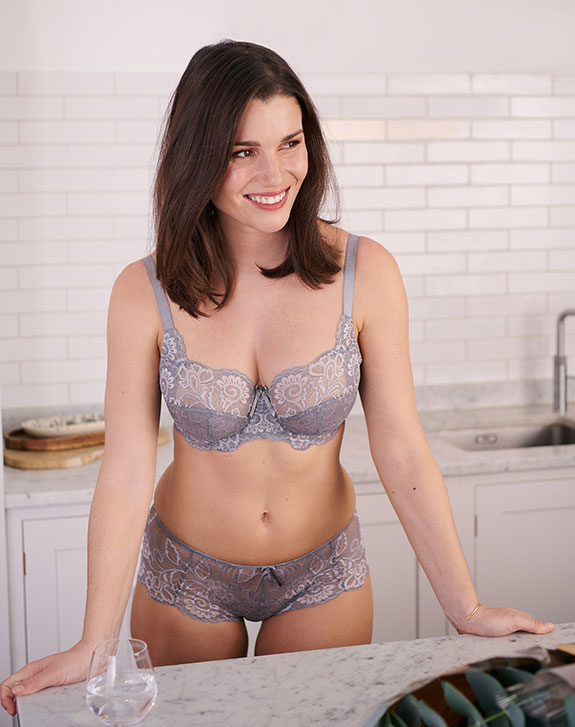 The Andorra Lace Non-Wire style was born before wire-free bras were a trend and before a work at home lifestyle catapulted the lingerie market into another hemisphere. As Andorra's full cup younger sibling, it incorporates the same technical engineering elements as its older sister.  The underwire is replaced by a lace band  with power mesh wings for extra comfort and a supportive fit giving it its own fit identity for 28-40, D-J (British) sizes.
As for us, Jude is still an only child, but the addition of two more cousins has extended the family. The only issue for him is they are girls. I think he still has a lot of growing to do. I have no doubt that Panache will do the same.
"The Most Beautiful Things are not Associated with Money;
They are Memories and Moments."  Alek Wek