Dixie Belle® Panty Fans Rejoice! Shadowline Welcomes this Classic Brand into the Family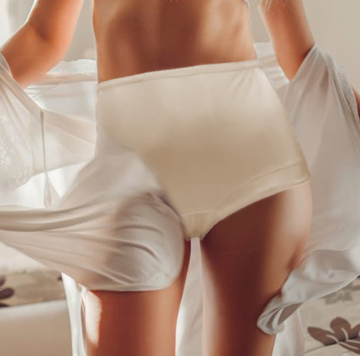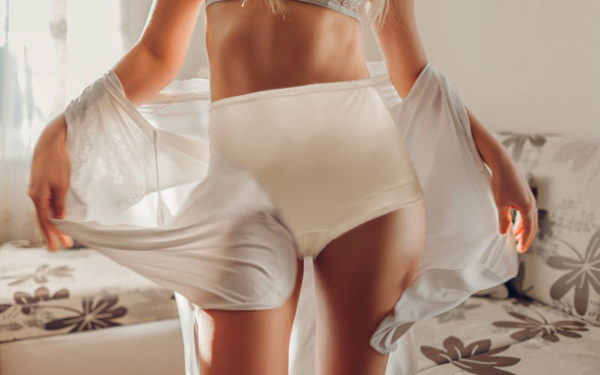 Thousands of customers were disheartened when the well-known USA brand, Dixie Belle® closed it's facilities in 2019 after nearly 75 years of operation. Fortunately for Dixie Belle fans, the beloved brand was purchased by the parent company of Shadowline/Velrose last year. Now, Dixie Belle's most popular panty style is back in full swing and in stores again! Comfort is king no matter what age you are, and younger women are loving the vintage, high-waist style just like their moms always have. Many consider these 'granny panties' to be pretty sexy too… the soft, silky nylon fabric feels fabulous and looks flattering on every bodytype.
"I'm 60 years old and have been wearing Dixie Belle for 40 years! I can't wear any other panty that fits as well. So happy you carry Dixie Belle now!"
Dixie Belle® Scallop Trim Full Brief has been a best-seller for decades. Shadowline is currently manufacturing the celebrated style at full throttle to keep up with the considerable store demand.  It's no wonder, the price point and quality is exceptional, not to mention the vast popularity of this panty.
"These panties are so wonderful and wash over and over again with complete success. I have been purchasing them for years and am so happy that I found them again!"
These classic panties comfortably sit at the waist for a full coverage fit. Fabric is smooth, breathable 100% USA nylon tricot fabric with a cotton gusset and enhanced with decorative scallop stitching. Available in an extended size range from sizes 5-15. Colors include white, beige, blue and pink.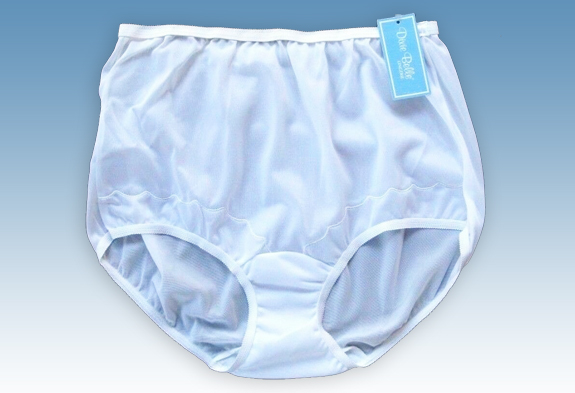 It's the quality you know at a price you'll love. Experience the classic comfort you've come to expect from Dixie Belle.
"I was approached by the owner of Dixie Belle Lingerie to buy Dixie Belle in 2020, another family-owned brand and company. I'm thrilled to add Dixie Belle® to our family of quality products."
Alan Rifkin, Owner of Velrose, Shadowline and Dixie Belle