Supporting the Artistry of Asian Owned Brands
By TINA WILSON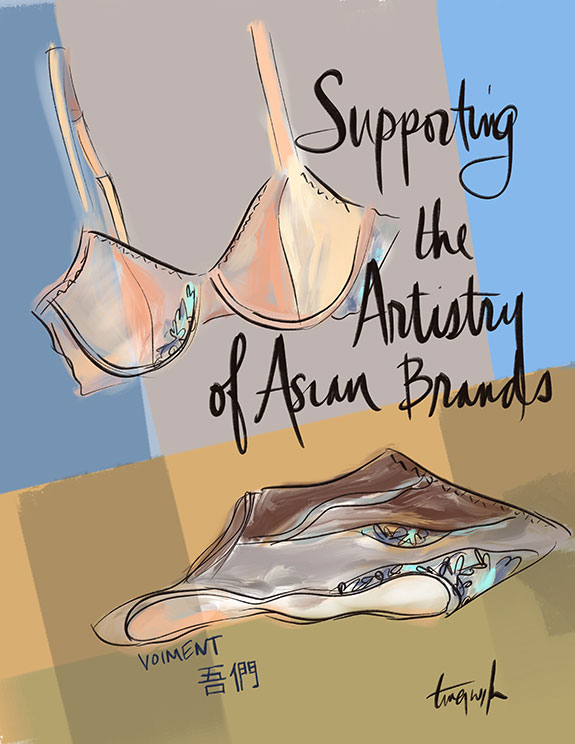 The contribution to the lingerie industry from Asian cultures is immeasurable. From the kimono silhouette to intricate embroideries or the origins of silk, the list is long. It's high time to pay homage to Asia, even more so in these extraordinary times. I am not going to "preach" about race based hate and how it has no place in a civilized society; any decent evolved person knows this. The previous administration did not create this hate, it's been here since the birth of this country, but it certainly endorsed it and made it "okay". It is not okay.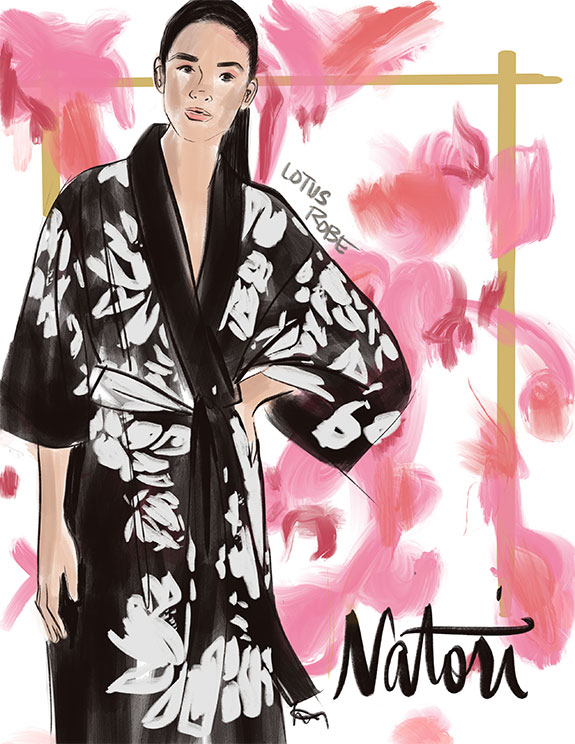 Now that I got that off my chest, let's explore some brands owned/run by Asian women. I know of no one in this industry more proud of their heritage than Josie Natori, I have known Josie for many years and I consider her a friend. At the core of her brand is the Filipino workmanship, and culture as well as influences from Japan and China. She has never once strayed from this and it has made her an icon. No one does a kimono like Josie Natori and the Lotus Robe is one of many, I adore the black and white print. There is a very Zen like quality to her loungewear in it's quiet beauty and simplicity. Her Animal Bliss PJ is the perfect example of subtle comfort.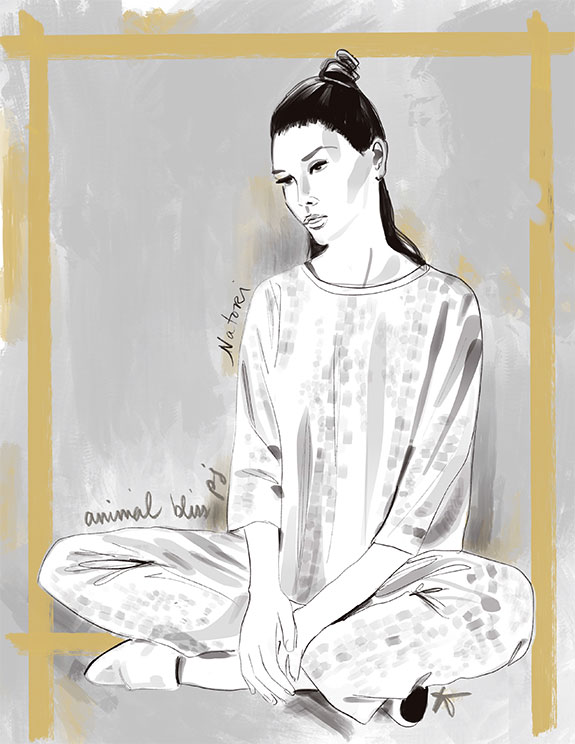 Soy & Spice's founder Mary can be seen on video on the website talking about the influences of her Chinese upbringing and family. It's nice to hear about the roots of a vision. Styles are segmented under three "categories "and they are Self Love, Courage and Confidence. Confidence was sold out but there is still some Courage and Self Love to be had, check out The Black Orchid Push Up Bra Set!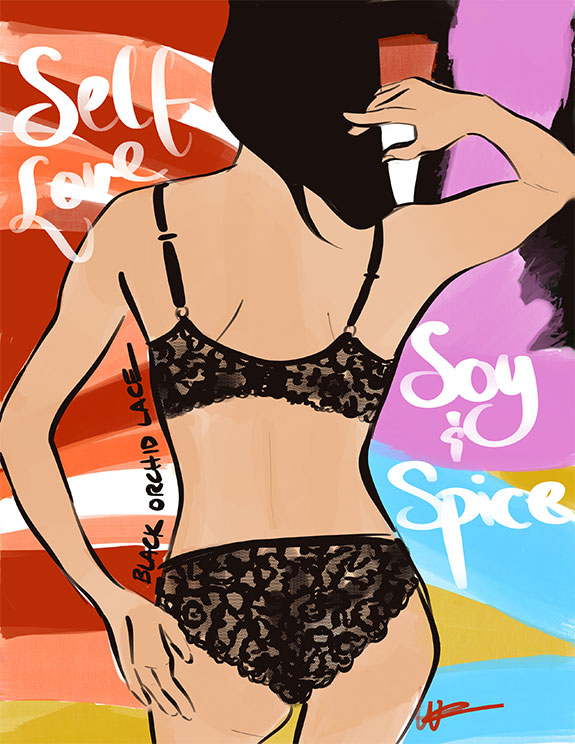 I am a new fan of Viennemilano. Their product ranges from thigh high hosiery to sultry bras and panties. They also have a selection of classic silky gowns and robes, but what stands out for me are the garters, corsets, and bras.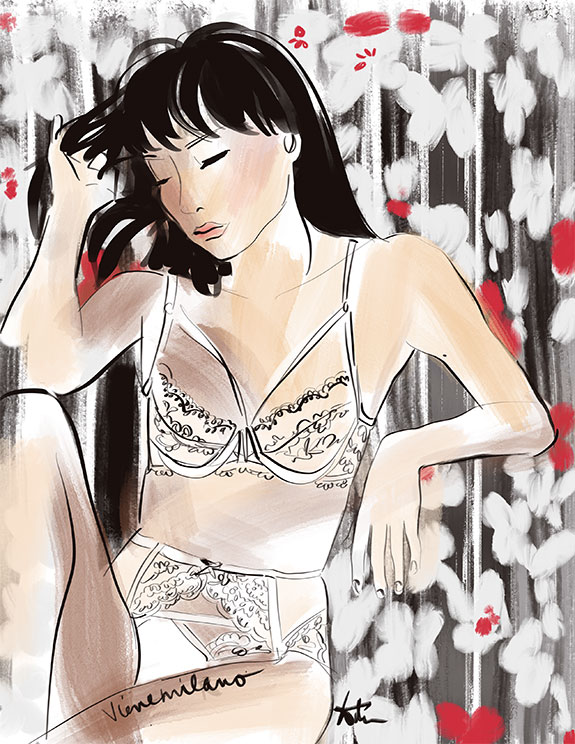 I remember when I first heard of the Little Bra Company in 2007, I had my doubts that a line of bras for petite women and women with small breasts was really needed…I was so wrong.  Emily, the founder and visionary behind The Little Bra Company has successfully filled what once was a void with an array of beautiful bras for the "smaller" woman.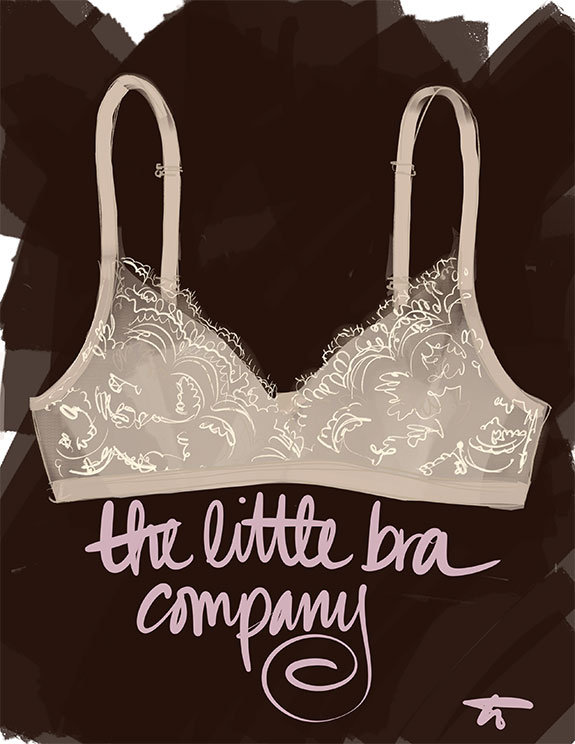 I love the story of Sophia Rose Intimates, created by two sisters Adelene and Carolyn and inspired by their mother's mastectomy experience.  Their mission…."by creating a lingerie brand without prejudice, one that has 9 unique features that cater to all women", whether you have had a mastectomy, reconstruction or you have your natural breasts, all can wear the same lingerie; very cool.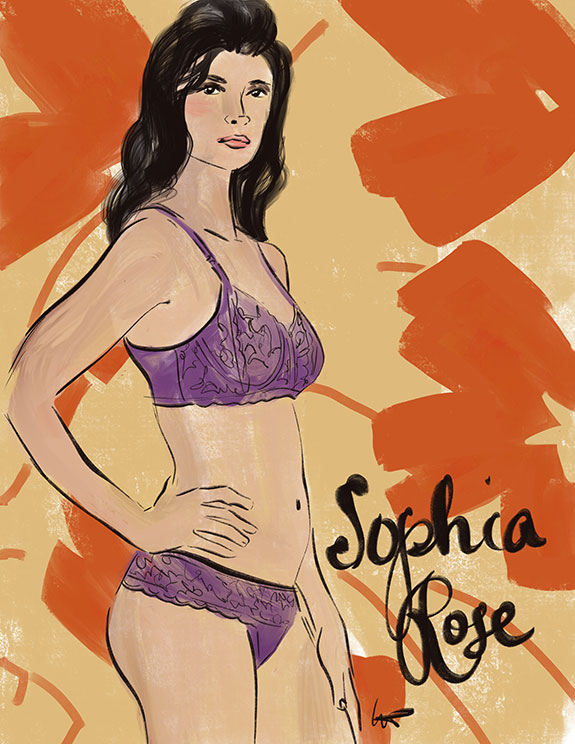 I included the Japanese brand Tsumori Chisato because even though I am typically an all-black wardrobe wearing woman, I have been smitten for years by her whimsical prints and use of silhouette. She learned from one of the Japanese design pioneers, Issey Miyake and it shows. You can find her mark on everything from accessories to makeup to shoes and apparel in such retailers as Anthropologie, Nordstrom and even Walmart in the US. I really, really love her pjs and "house dresses" and when I go shopping in Tokyo, I make a b-line to the department stores to look for Tsumori Chisato and her extraordinary use of color.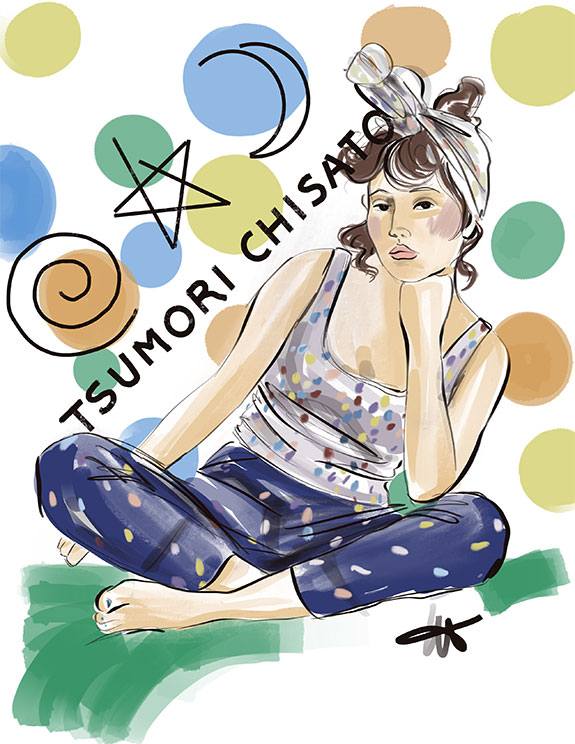 And then there is Samantha Chang, who I have gotten to know in the last few years. I have such admiration for her classic, modern aesthetic. No tricks, no overdoing it, just really pretty feminine lingerie that never falls victim to changing trends. And as if she isn't busy enough Samantha founded  EVOLUTION-the digital concept trade show in 2020, where she works with other brands to broaden their reach.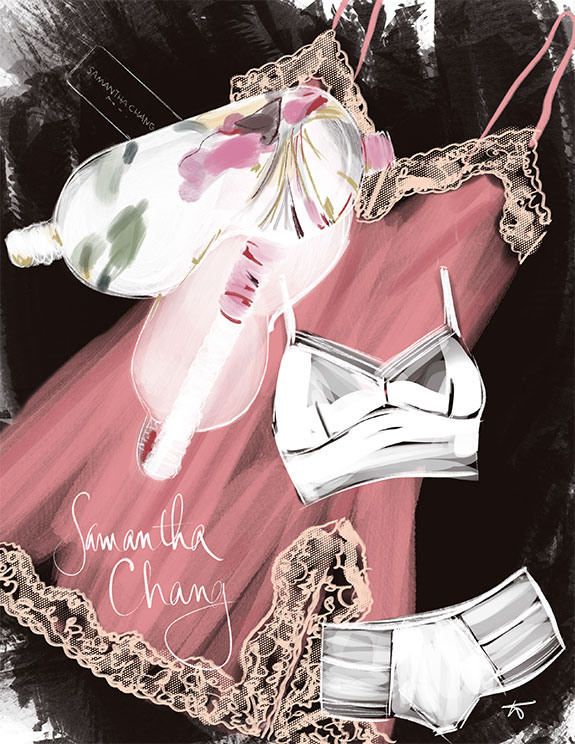 I hope as a country we can get to a place where diversity and difference is a plus and an opportunity to learn. A place where newcomers and those already here are recognized for what they bring to this nation and are not be perceived for what some think they are taking away; it's a lie. There is plenty for everyone, we just need to work on redistributing it…. Peace, Love and  for God's sake stop the hate!