A Viktor & Rolf and Calida Collaboration ~ Heritage X Sustainability
By ELLEN LEWIS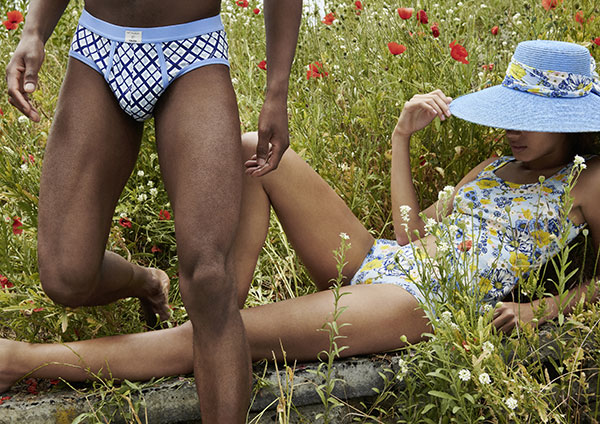 It was the last minute of the last day of the last (Feb 2020) Salon de Lingerie show in Paris. I was on the way to the coat check to retrieve my belongings and exit the exposition when I passed the Calida booth and stopped dead in my tracks. It wasn't the end of show champagne that did it. It was the gorgeous visuals that leaped out at me showcasing the Viktor and Rolfe collaboration with Calida, the premium underwear label. I felt that old surge of discovery and begged a few minutes with the European reps to learn more. I was curious about the combination of a Dutch fashion house which specializes in creating conceptual and avant-garde designs with a legacy Swiss Lingerie company known for traditional and sustainable intimates.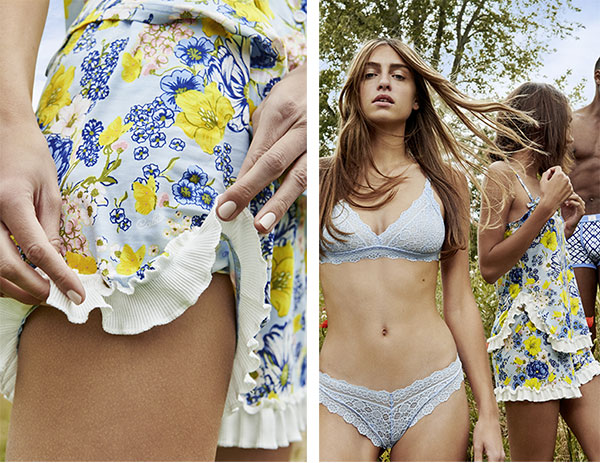 After following up with the brand at Curve, the reasoning behind this joint venture became clear. Viktor and Rolf have been known for challenging fashion norms for over 20 years. Calida has long been recognized for their extensive research and development resulting in their extraordinary fabrics. They are lightyears ahead in the sustainability movement with their 100% NATURE PRODUCTS which carry both the Cradle to Cradle Certified™ and MADE IN GREEN by Oeko-Tex® label. Merging the two dynamics is visionary.
This partnership is a mutli-tiered campaign initially launched in 2020.  The latest capsule collection delivered in March 2021 celebrates Calida's 80th anniversary. Dubbed HERITAGE X SUSTAINABILITY, this collection draws upon Calida's iconic underwear styles and takes their sustainable foundation one step further with the introduction of the first 100% compostable lace. Infused with the playful artistry of the Viktor and Rolf DNA, these timeless classics in colorful, floral prints hark back to the 70's and 80's, but are constructed with a modern twist.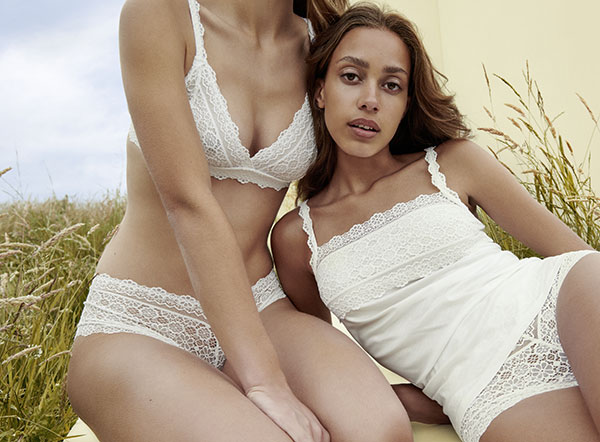 HERITAGE X SUSTAINABILITY is a lifestyle affair. A range of contemporary shapes, 27 styles for women and 15 for men including daywear, loungewear and sleepwear, incredibly soft, comfortable and safe for the environment.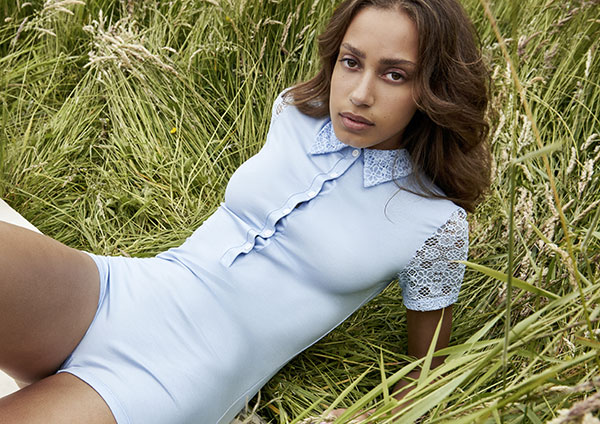 "Synergy: The Bonus That Is Achieved When Things Work Together Harmoniously."  Mark Twain