Sexy and Sustainable ~ Hotmilk Maternity & Nursing Lingerie
By HOLLY JACKSON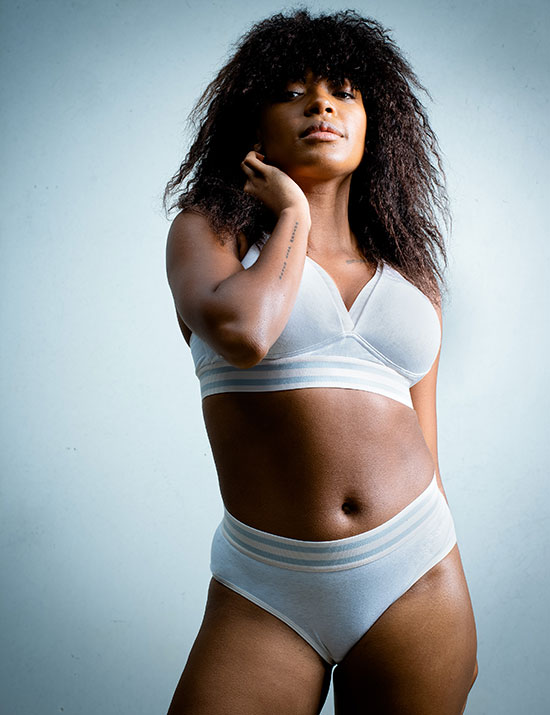 I am one of those people who lives with a lot of anxiety about climate change, so I'm always thrilled to see more companies stepping up and finding ways to make quality lingerie that doesn't harm the natural world around us. The latest is Hotmilk, whose 'Elevate' collection re-imagines their staples through a lens of higher environmental and ethical standards without sacrificing what has made the brand a big success in the maternity business. Hotmilk's sexy and comfortable fan favorites are now better for the earth.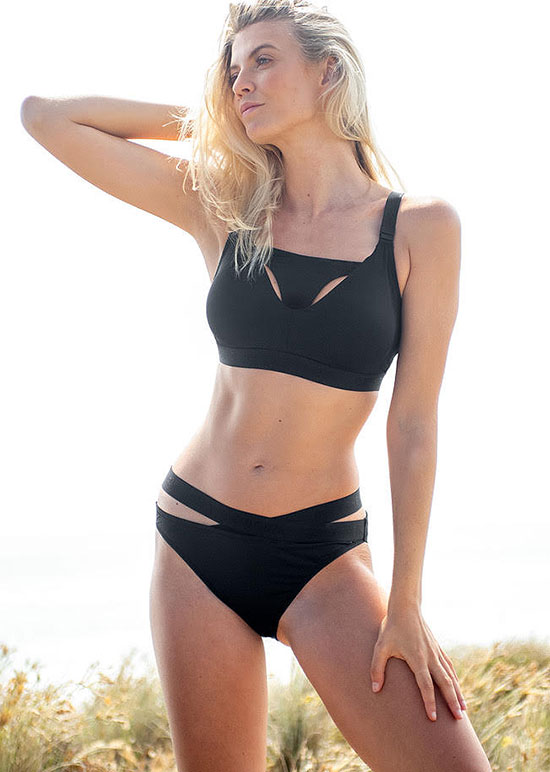 Working for a more sustainable planet requires that we think about the repercussions of our consumption and about the people who make what we wear. Many of the people who are victimized by traditional fashion manufacturing are women and children, so it's especially appropriate that Hotmilk is conscientious about the wellbeing of both workers and the environment. Their new pieces are Oeko Tex 100 certified, ensuring that they meet rigorous lab tests and labor standards.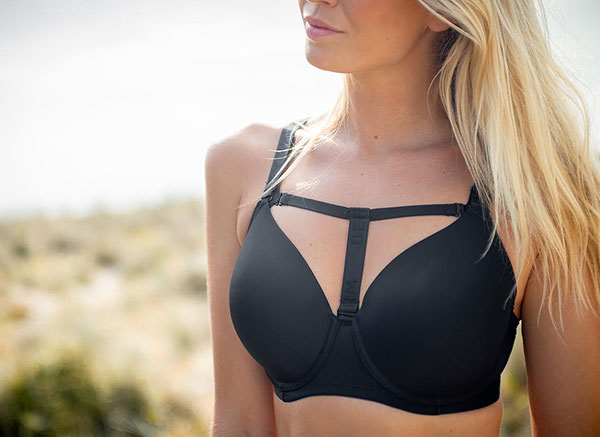 The new Defy collection is made from recycled nylon fabric and features a trendy athleisure look. It has the flexi-wire cup support that people love from Hotmilk along with magnetic nursing clips. The grouping includes a crop style bra as well as a more traditional contour one, with a matching bikini brief. "Defy the Norm" is printed onto all the styles to emphasize that motherhood looks and how it feels different for everyone. This sexy and provocative design shows how Hotmilk has evolved their classic look for a new audience.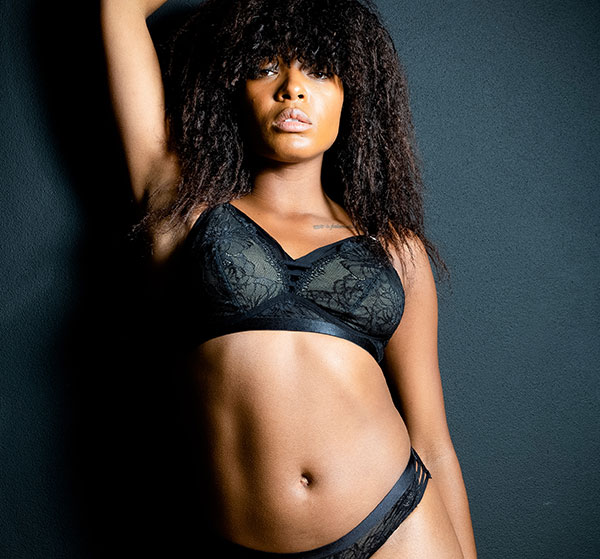 The True Luxe bra is based on the popular Temptation style. It's another sexy offering that is also a luxurious and functional wirefree maternity bra. It comes in a great range of new colors like Celestial and Sage. True Luxe is an elevated and feminine option that everyone will appreciate.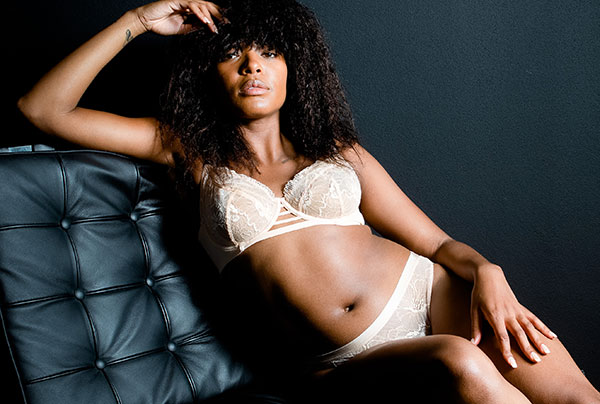 Favorite styles like Ambition Triangle have been re-released in natural cotton with matching briefs as well. It's great to see these popular pieces reborn in terms of ethical and environmental standards while still maintaining the same quality that Hotmilk customers know and love.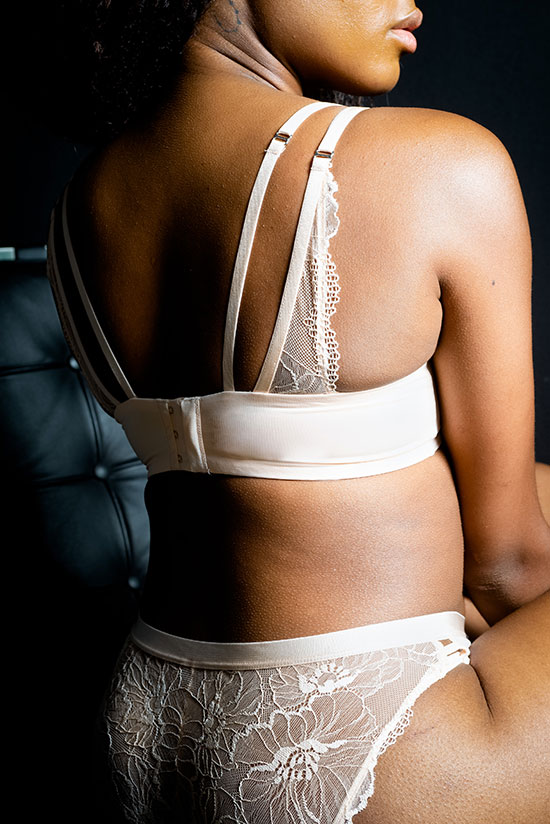 The 'Elevate" Collection has been launched in a wide spectrum of beautiful tones, including a range of flesh tones. Silver and Ice are fresh and elegant while Celestial and Sage are earthy. Blush, Cameo, and Naked make skin tone range.
It's great to see companies pushing to make their products even better through innovation and responsible environmental stewardship. I hope it will encourage other companies in the maternity lingerie business to do as much as they can to care for our planet and for ourselves. This shows that it is possible for a company to stick to its core beliefs and look while making changes to sourcing and production that are meaningful. This is the new face of maternity lingerie.