Maison Lejaby A/W 21 Celebrates All Women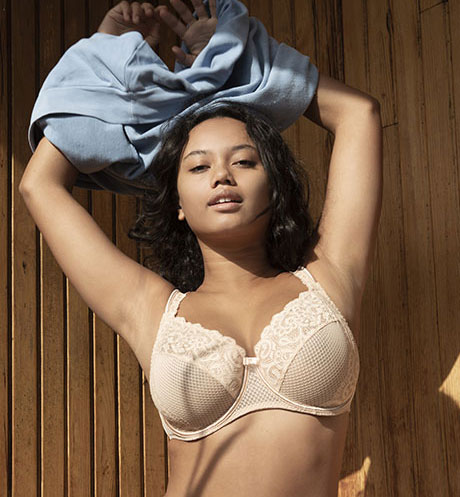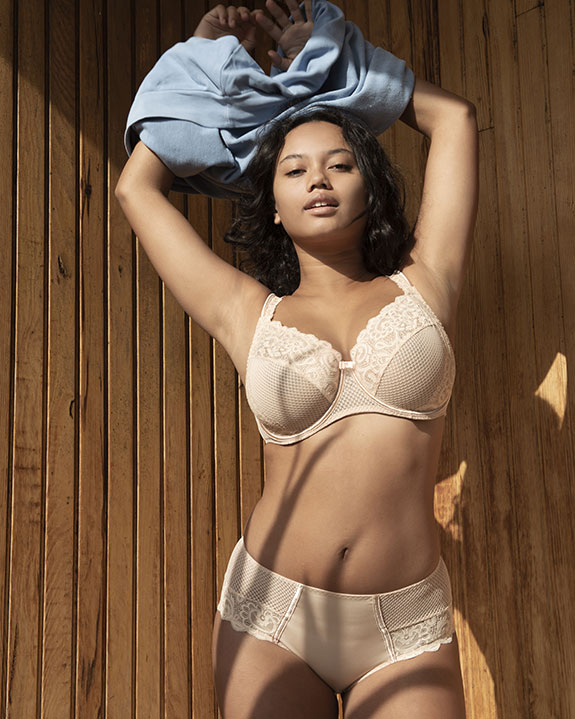 Ever since its birth in 1930, Maison Lejaby has pioneered feminine positivity. Founded on the premise that every woman should shape her own destiny, the brand is a repository of rich, contemporary designs. Committed to the belief that all women worthy of beautiful lingerie, Lejaby has created a robust collection for Fall/ Winter 2021. Twenty-one groups, new and revised, are merchandised to  mesh seamlessly in a store's inventory. Pictured here are highlights of the Maision Lejaby message as we embark on a season of expectation and promise. These images capture the brand's mission to deliver a broad spectrum of functional, fashionable, and sensual intimate apparel pieces that are diverse, inclusive, and quintessentially French.
The Gaby Collection (image above) is named for founder Gabrielle Viannay.  Paying homage to her retro-chic style, this is an 8-piece collection that includes 5 bras, 2 panties, a bodysuit and satisfies sizes up to an H cup.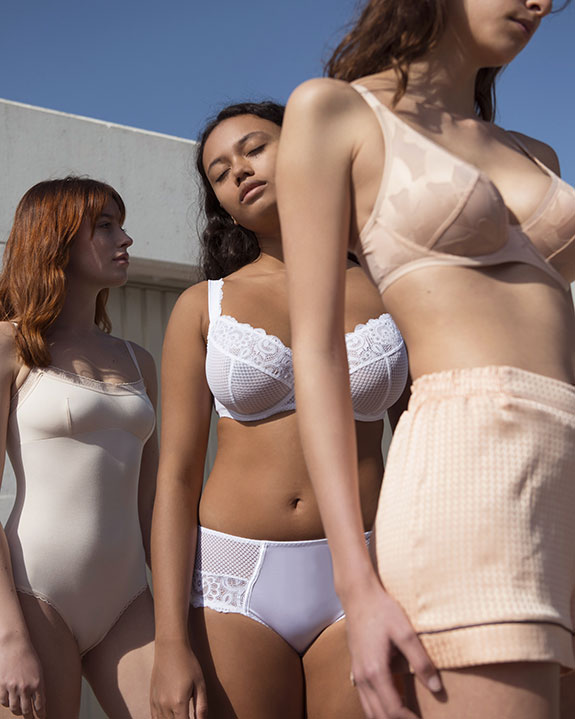 The La Petite Lejaby soft bodysuit joins the Gaby 3 part balconnet underwire bra and panty and Ombrage's devoree knit push up bra paired with the Silk Night shorts. Variety and choice at a woman's fingertips showcased here.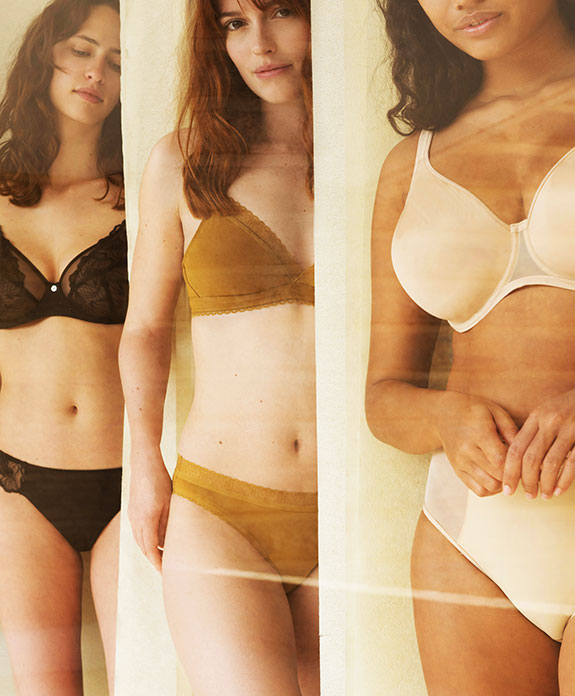 The Flora balconnet is coupled here with La Petite Lejaby's soft molded cup and Nufit's molded underwire. Lace, Lightness and support are all part of the Maison Lejaby offer.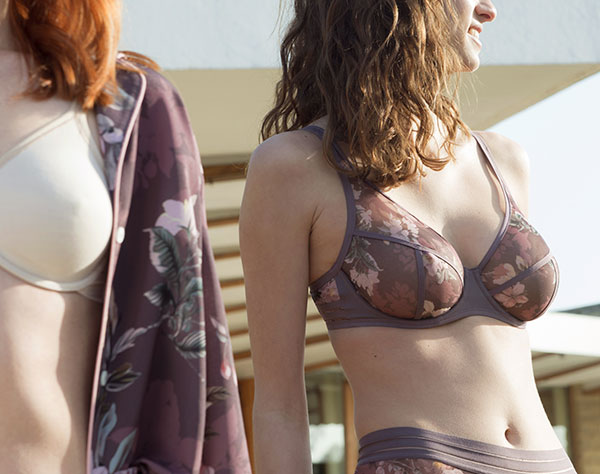 Nufit Garden, now in winter hues and the minimalist everyday Nuage Soft line bring the dichotomy of fashion and basics together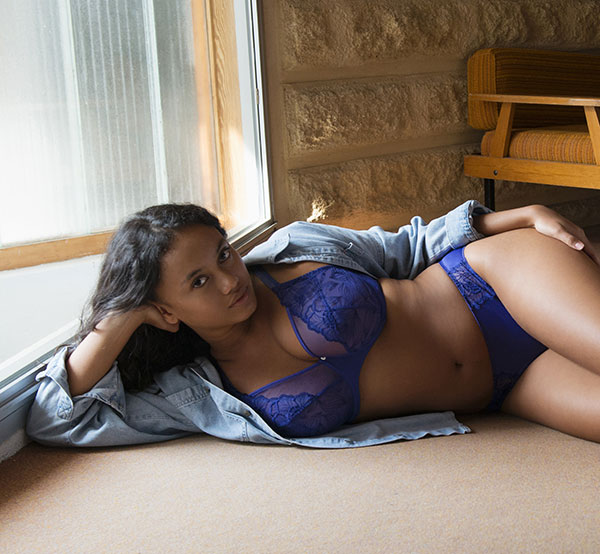 Flora's 3 part underwire showcases the Lejaby's blue fashion statement. More on that next month!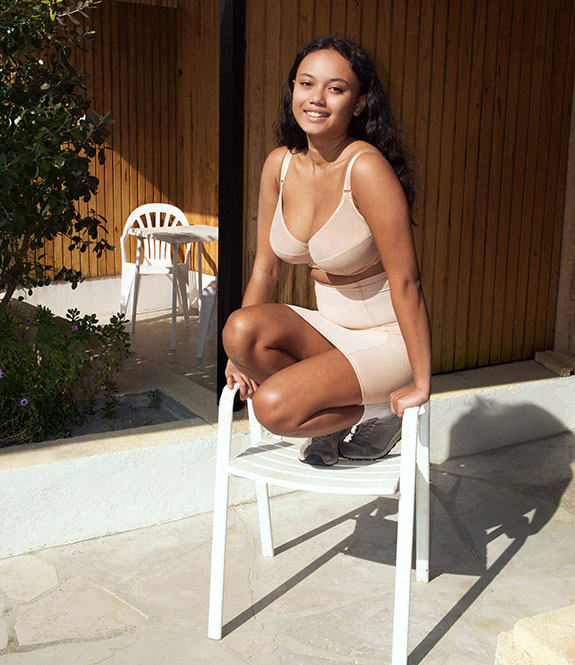 Silhouette Force 2 control underwire and shaping skirt are part of the updated Silhouette collection, new shapes for an accentuated, bolder femininity, an even more body-sculpting material for freedom without
constraints