Chantelle Launches the C Jolie Memory Foam T-Shirt Bra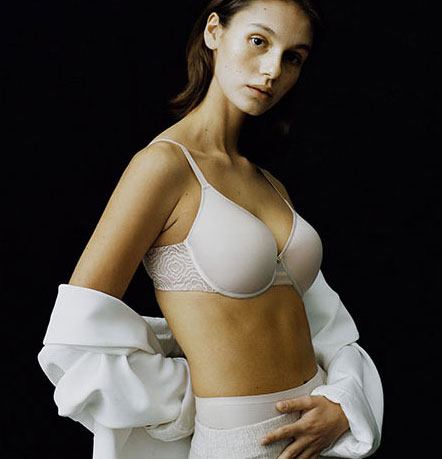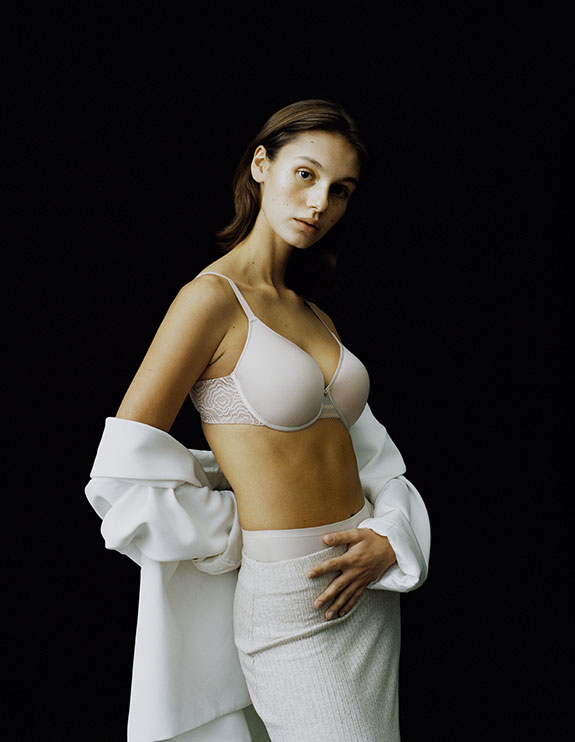 This image of the new C Jolie T-shirt bra clearly tells the whole story of the Chantelle brand's mission: Comfort, Style and Function. In the past year during which lingerie contentment has been defined as feeling good in one's undergarments, Chantelle has excelled. Every style launched has embraced practicality with a contemporary flair.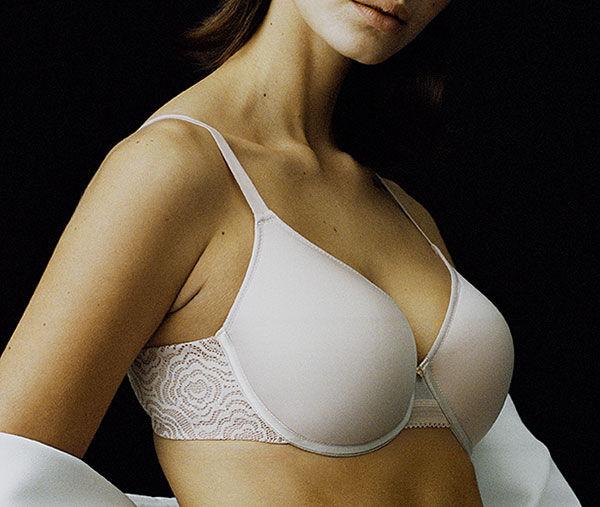 What makes C Jolie so persuasive is its design direction. It combines a modern, flat lace and feminine details with a NEW lightweight memory foam cup that uses body heat to mold to a woman's breasts. This eliminates any feeling of bulk. It's as if the bra was barely there!  This smooth supportive invisibility is augmented by a softly brushed lining and a closed seam band construction. Classic details, j hook convertibility, adjustable straps, leotard shaped back, and padded hook and eyes enhance the fit for 30-38, B-G cups. Delivering in July, this style is destined to be an American beauty!