Curvy Bras for Small Ribcages: My Bra Journey
By HOLLY JACKSON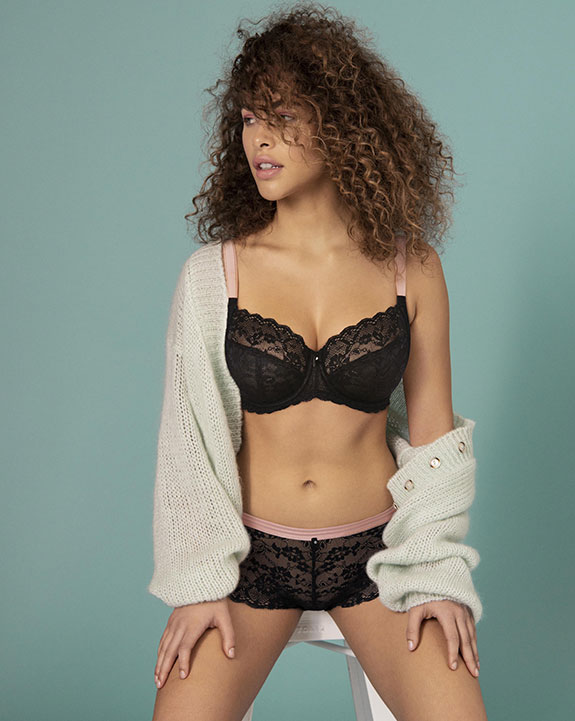 I decided to lose weight last August when I read several articles about the increased risk of dying of COVID when one was obese. At that point I was a size 18. I'm now a little over halfway to my goal of a healthy BMI and a size 10. When I started losing weight I expected that buying clothing and lingerie would become much easier. I've found that it's actually the opposite: a 36H has far more options in the current market than a 30J does. Thank goodness for Freya and Panache who design and manufacture with large cups and small ribcages in mind!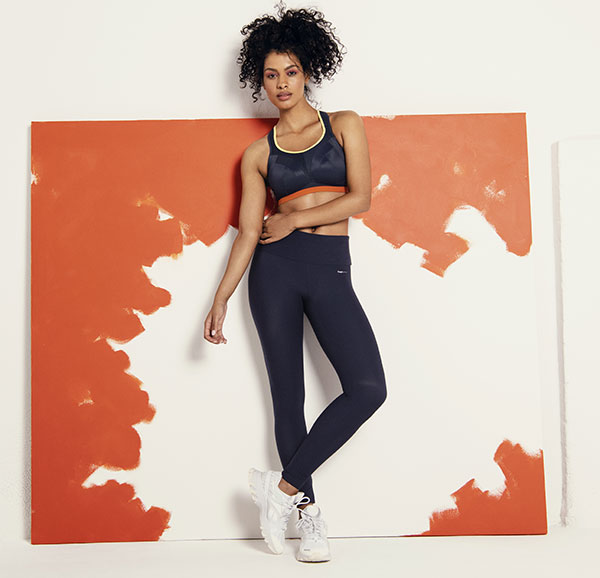 Freya Dynamic Active Sports Bra
I've successfully changed sizes quickly enough that building up a real wardrobe hasn't been a practical option. Like many of us, I've switched over almost entirely to leggings and workout shirts despite not having a gym membership. Both the Dynamic and the Core sports bras from Freya fit well into my new daily Pilates regimen and are also comfortable for walking the dog several miles a day. It's really difficult to find sports bras that are accessible at a 30J so I was so happy that these worked for me.
Panache Andorra Non-Wire Bra
I used to spend a lot of time at home in wireless bras but that stopped once I sized out of the more common sizes. The exception I've found is the Andorra Non Wired Bra by Panache, which has the feel of a standard full cup bra without all the wires. I love mine and will probably pick up another in the future.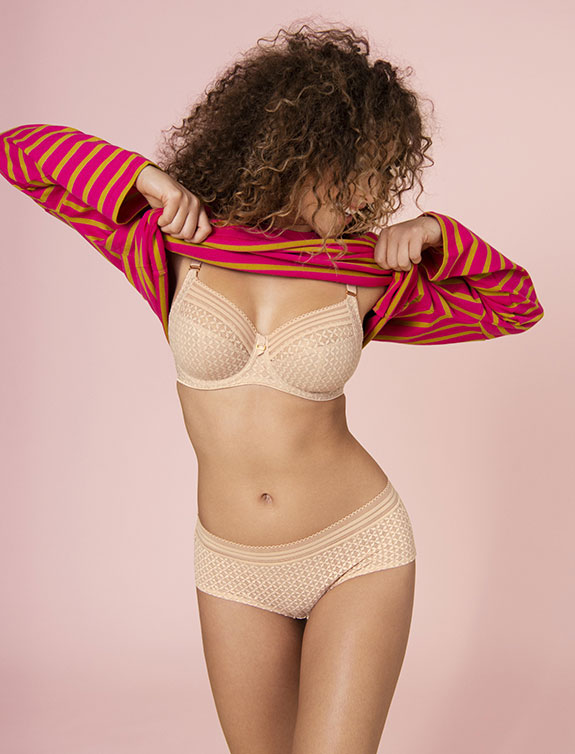 Freya Viva Bra
Freya produces several basics in this range that I have worn often: Viva and Offbeat (pictured at the top). Offbeat feels like you're wearing nothing while still remaining ultra supportive and Viva is the perfect t-shirt bra.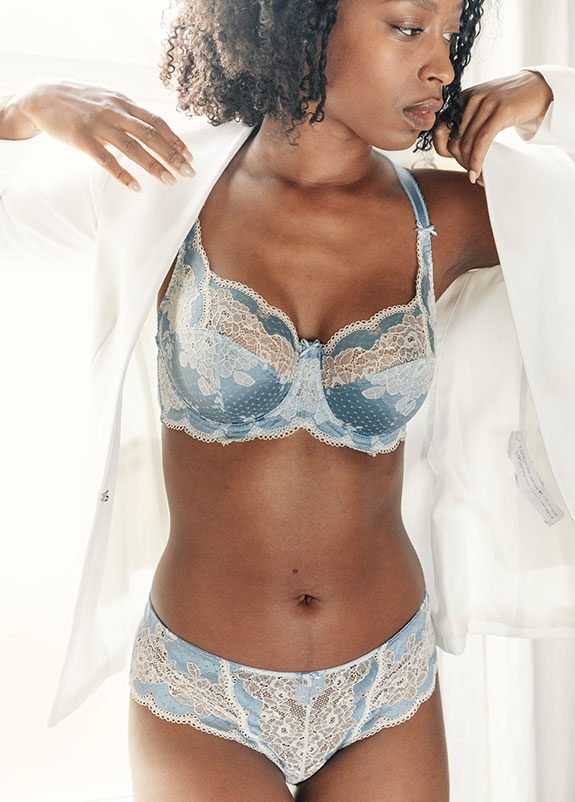 Panache Clara Underwire Bra
Two bras that "size 1X" me loved did make the cut for "size M" me: the Envy and Clara bras by Panache. I appreciated them when I was larger and I am grateful for them now. Envy is a comfortable bra that goes under anything and Clara is just gorgeous. It's impressive that these work so well for me now after my body has changed so much. These are the bras I put on when I want to be reminded that one day I will get to be a normal person again with a real clothing collection and pretty lingerie. In the meantime, I'm working on losing another 38 pounds to get to my goal weight by January. Fingers crossed for the holidays!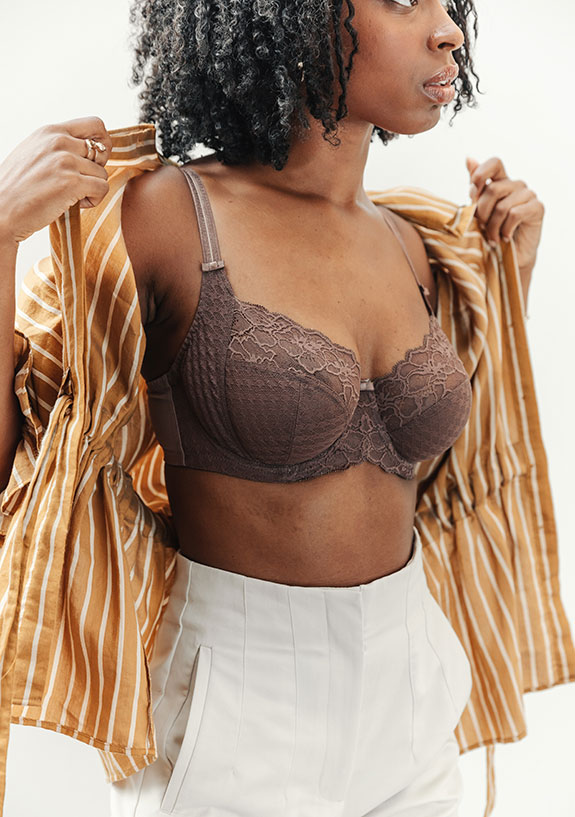 Panache Envy Underwire Bra