Flawless Fitting, Full Cup MUSE Lace Bra ~ Montelle Intimates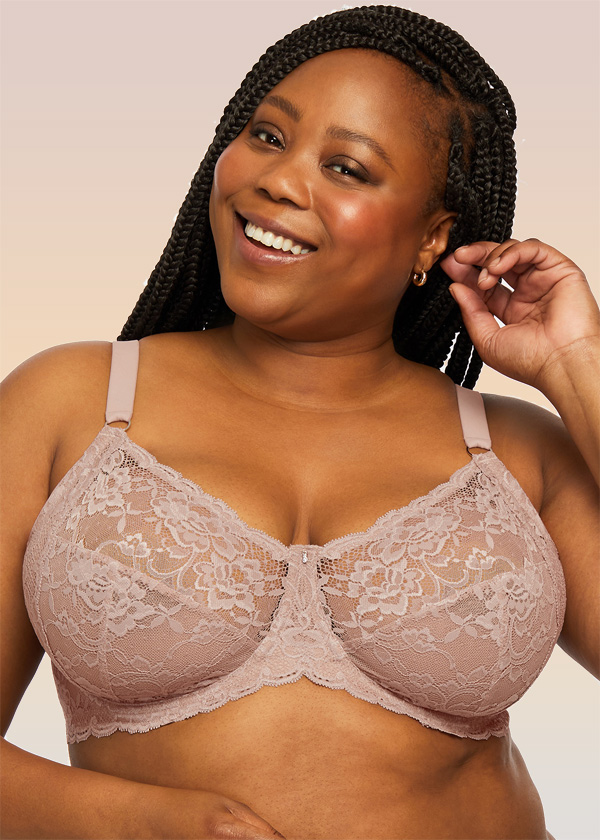 A 'muse' is described as creative inspiration. Montelle Intimates designers took to heart that inspiration when naming their beautiful Full Coverage MUSE Bra for fuller-busted women. Specially designed to take the weight off your shoulders while enhancing the beauty of your natural shape. This lacey style comes in sizes C to H and features a four-part cup to ensure a flawless fit.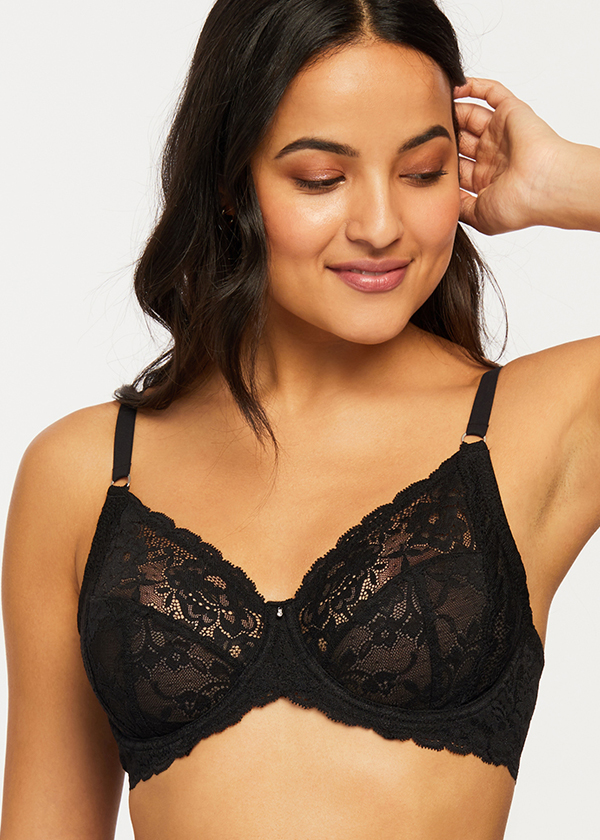 The bottom and side of the cup is lined with rigid mesh to provide extra support alongside the U-back shape, while the floral accents invite you to embrace your femininity.
"★★★★★ This bra is so much more comfortable than I expected, and a good change from my usual T-shirt bra. I'm a 36F and think it's very supportive." Kesli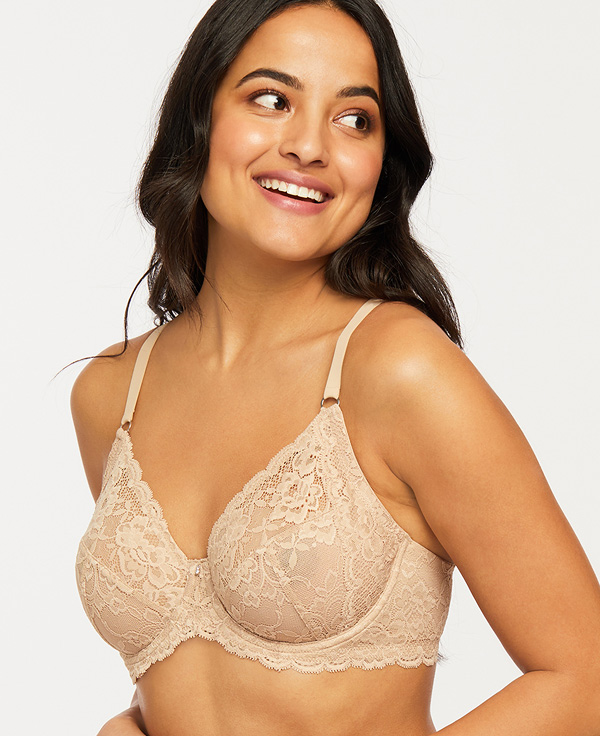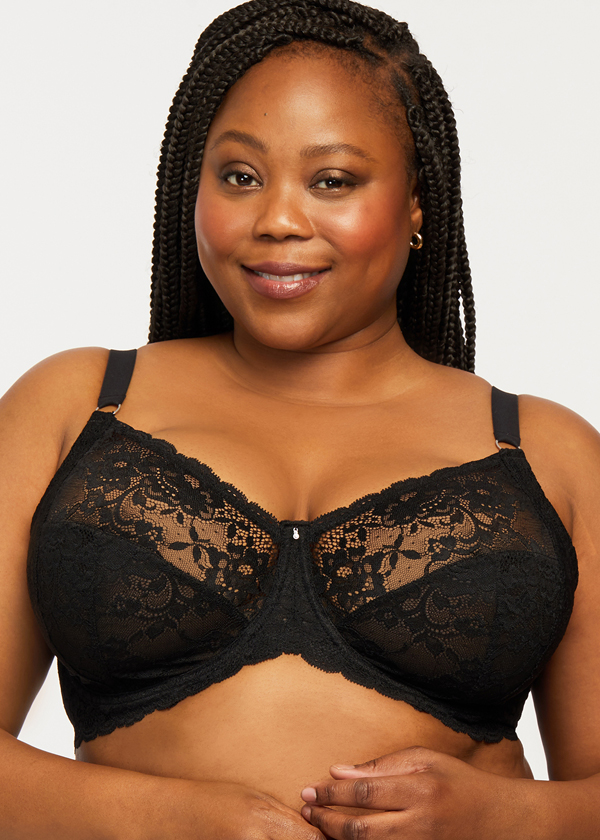 Up to an H-cup, Muse is available in Black and Sand for immediate delivery and new Moonshell will be available in August.