Maison Lejaby's A/W 21 Blue Lingerie Bounty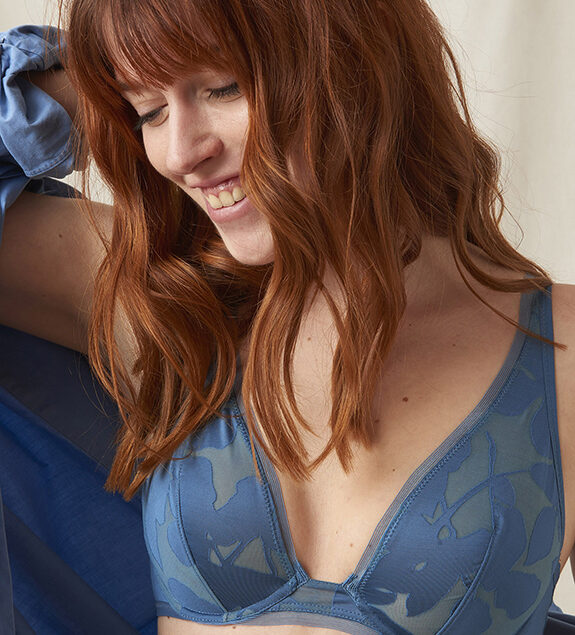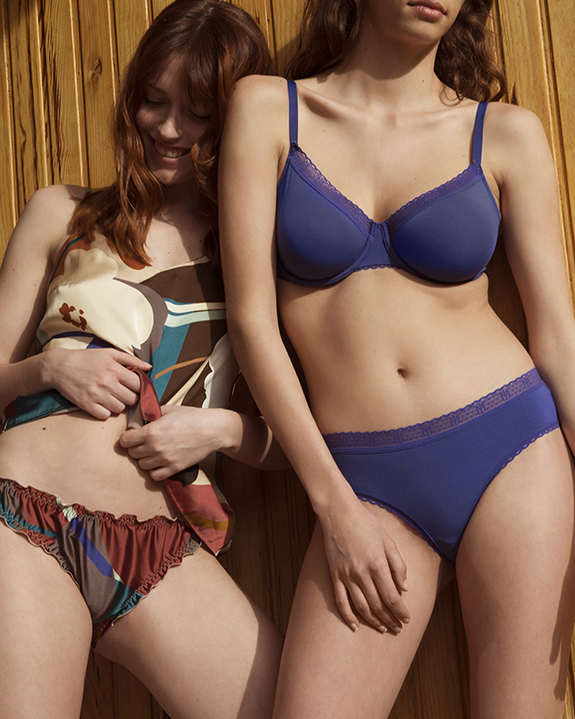 Maison Lejaby serves up a bounty of blue lingerie for A/W 21.  It seems fitting that blue is a standout color for this modern French brand. Not only is blue the bestselling lingerie color in the world, but it is also a symbol of trust, understanding, stability, serenity and calmness, all attributes of the Maison Lejaby genetic code. Three distinct collections delivering this month make the case: Ombrage, La Petite Lejaby and Colorflower.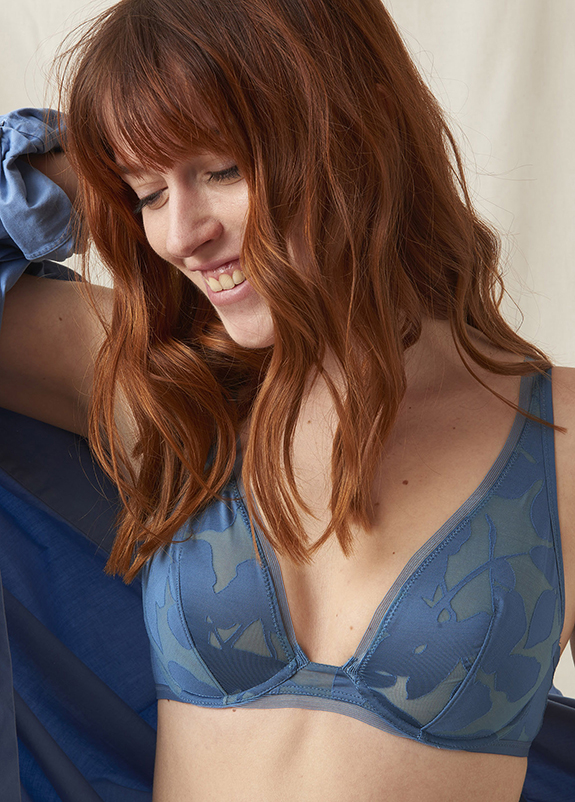 Ombrage revisits the celebrated devorée knit design technique that melds transparency with opacity in a leafy pattern that appears etched on the skin. Six silhouettes, 3 bras, 3 panties and 1 bodysuit cover a range of shapes in sizes 30-42, A-G cups and XS-XXL. The peacock blue pictured here is a standout statement for the brand's signature design expression: modern, fresh and comfortable French allure.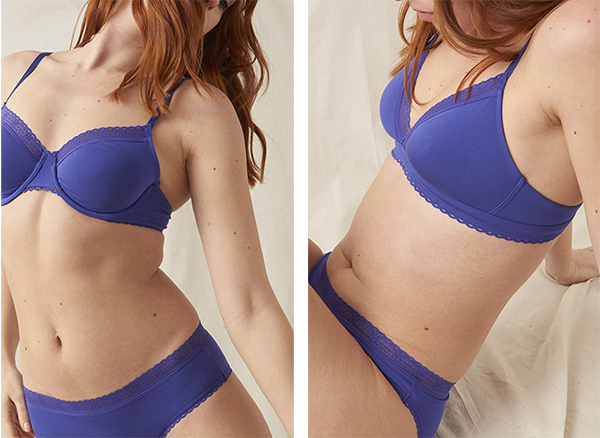 The eco-friendly La Petite Lejaby group, loved for its value and simplicity is constructed completely in micromodel, derived from plant-based fibers. Known for its basic everyday appeal, this month, Lejaby introduces rich astral blue.  Eight styles: 3 bras 30-40, A-F cups, 4 panties and a bodysuit S-XL are already an essential component of the Maison Lejaby customer's underwear drawer. This color is a welcome addition to an already loved collection.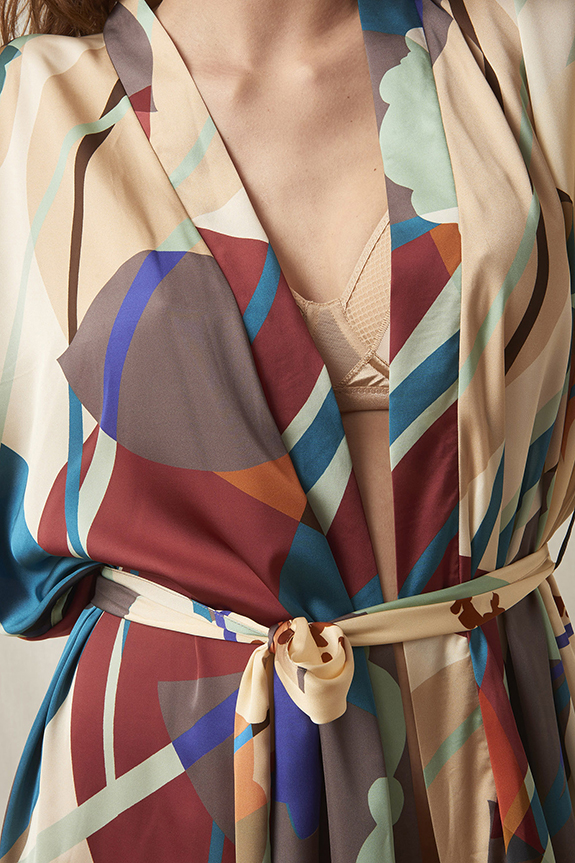 Combine these blue tones with the Colorflower lounge collection to create a contemporary layered lingerie wardrobe. Created in recycled polyester in a stunning pop print, five styles: camisole, panty, pant and shirt sizes S-XL as well as a one size kimono can be mixed and matched in multiple ways. The integration of prints, solids, and textures into one dynamic statement expresses the Maison Lejaby aesthetic perfectly.