High Fashion Italian Bralettes for Large Busts – The Cosabella Curvy Collection
By HOLLY JACKSON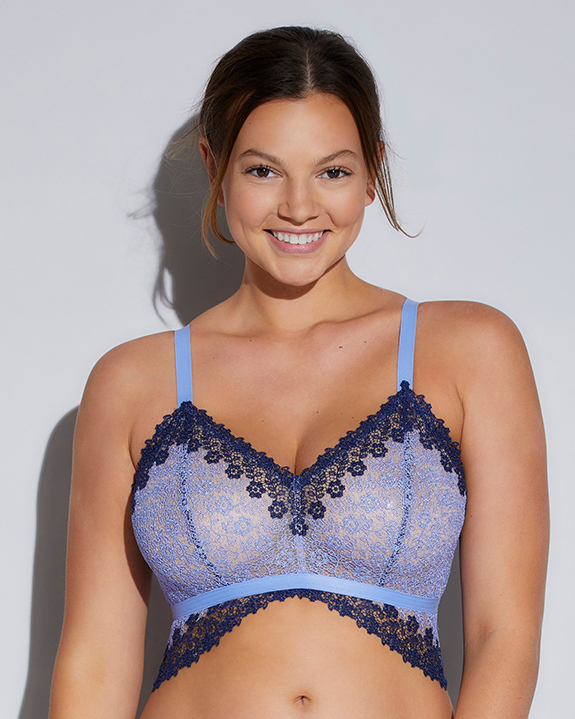 There's been a full-scale adoption of wireless bras by everyone over this past year due to the various stay-at-home orders. Many of us are taking our bralettes with us and eschewing underwires, even as we all re-enter the world and resume our lives. The market for curvy bralettes has improved tremendously over the past few years, but it has also focused heavily on basics and sportier options. If you wanted a luxurious bralette in an H cup that paired well with a beautiful designer outfit you were mostly out of luck.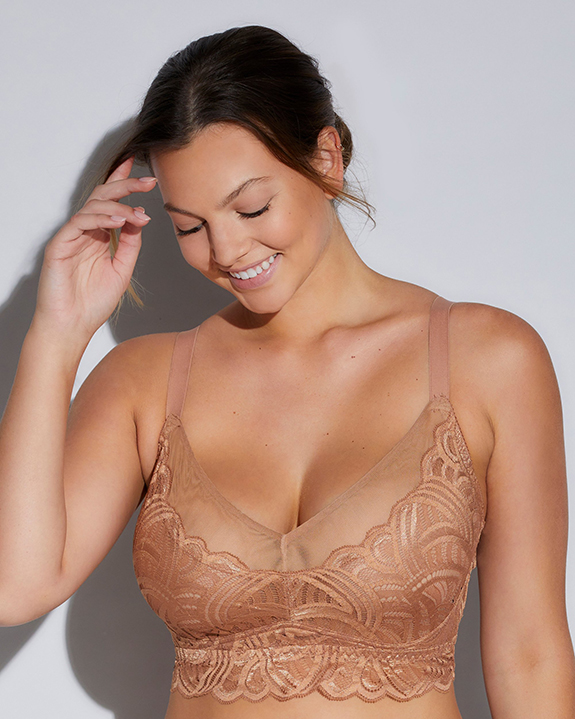 Cosabella is closing that gap with their greatly expanded variety of Curvy and Ultra-Curvy (Extended) options that combine Italian made fabrics with fashion-forward design principles. They also cover a delightfully wide range of sizes. The Curvy range accommodates band sizes 28 through 40 and cup sizes DD – H. The newest Ultra-Curvy line goes even further by catering to I through L cup sizes and starting at a 30 band.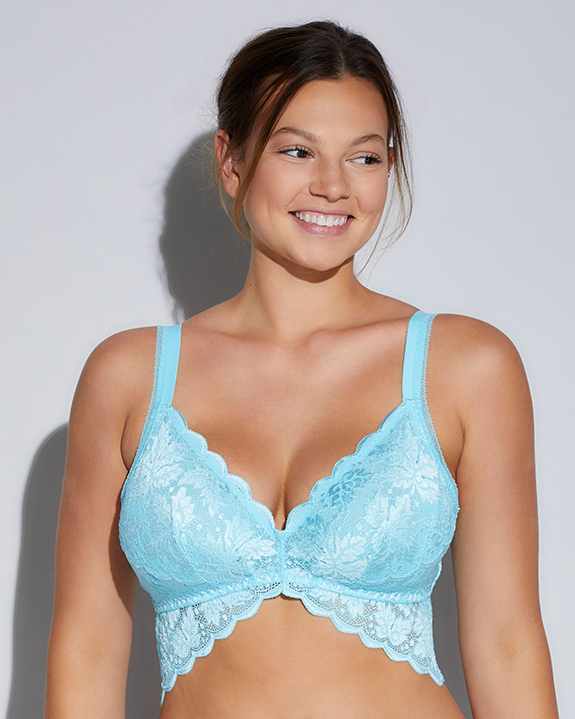 The bralettes that make up the collection are elegant and intelligently designed. Many evoke classic Italian landscapes and cityscapes, while others incorporate more classic lingerie inspirations. Puglia takes the beige bralette and turns it into a show-stopping piece, while Veneto reminds me of a peaceful lagoon. Ballet features a longline look that uses the widely loved Cosabella stretch lace to elevate the basic bralette.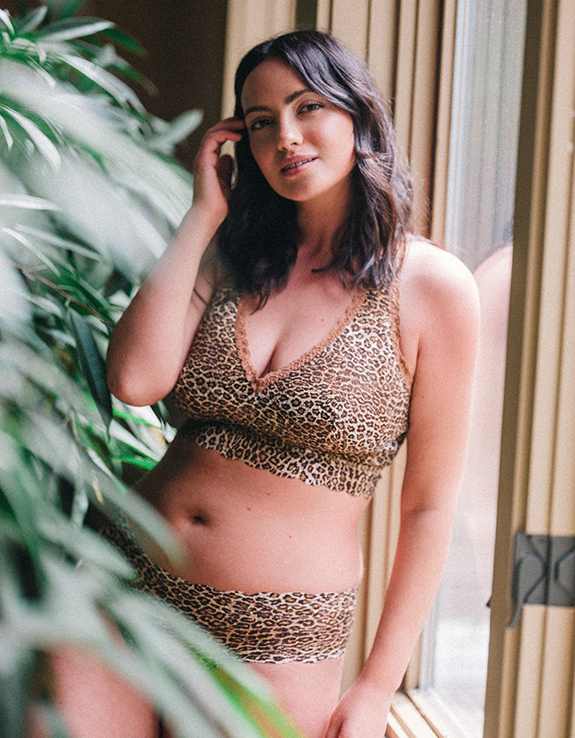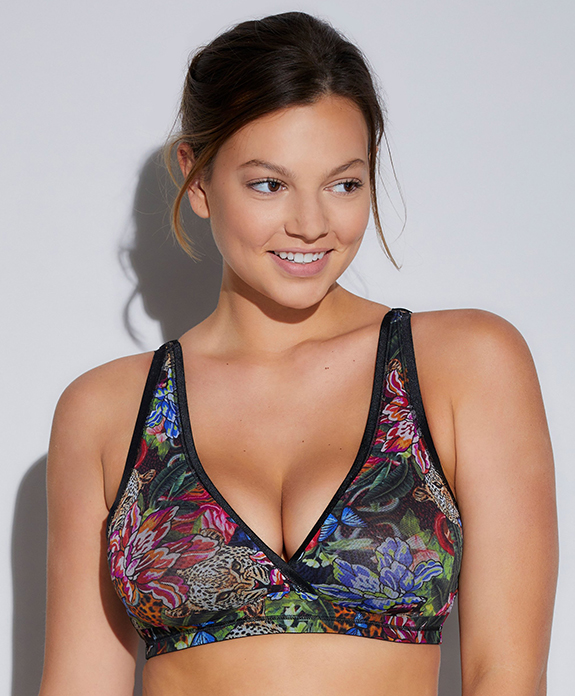 Bright colors and prints are incorporated in both the Never Say Never Curvy Racie and the Soire Confidence Printed. The Curvy Racie bra uses classic leopard print to create a piece that is an instant must-have. These options would feel at home on a beach or  on a couch as lightweight summer options for those of us who are still dreaming about international travel.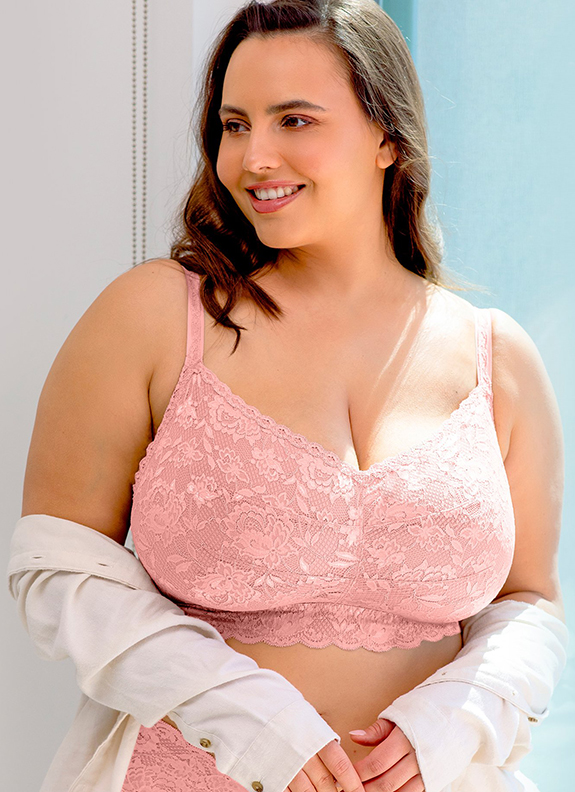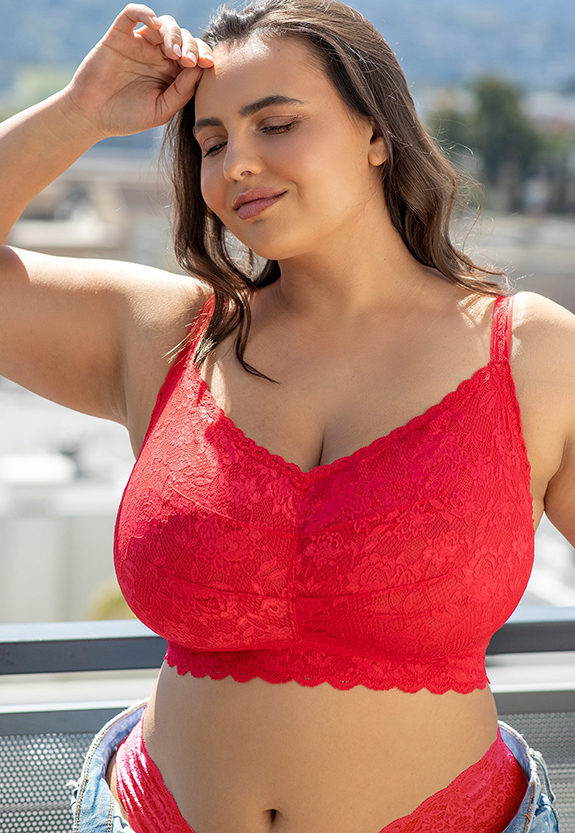 The latest addition to this grouping is the Ultra-Curvy Never Say Never. Cosabella currently offers it in 10 colors that include brights and continuity options. While it's currently the only option in this size category, the rapid expansion of the Curvy size range demonstrates the wonderful breadth of options that Ultra-Curvy customers could have in a few years.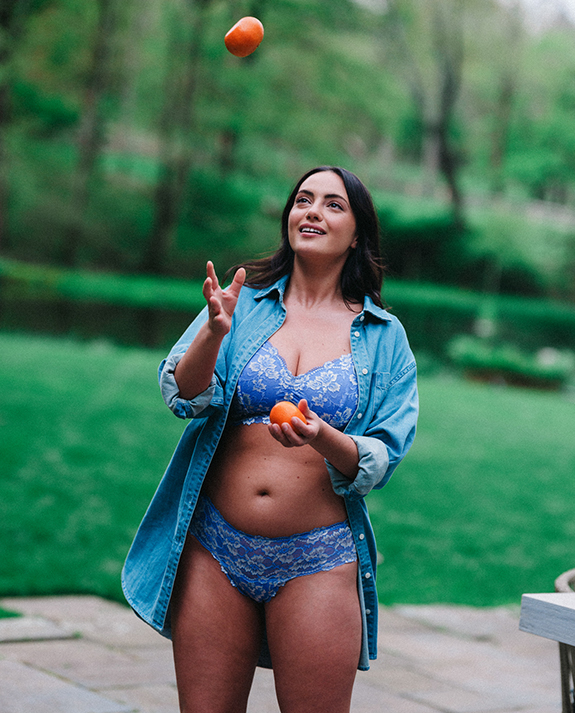 I applaud Cosabella's sincere commitment to its curvy customers of all shapes and sizes! It's rare to find pieces in this size range that allow customers to express their fashion preferences and personal tastes so easily.