It's 2021… and Corsets are Back in Style
By LINDA DYETT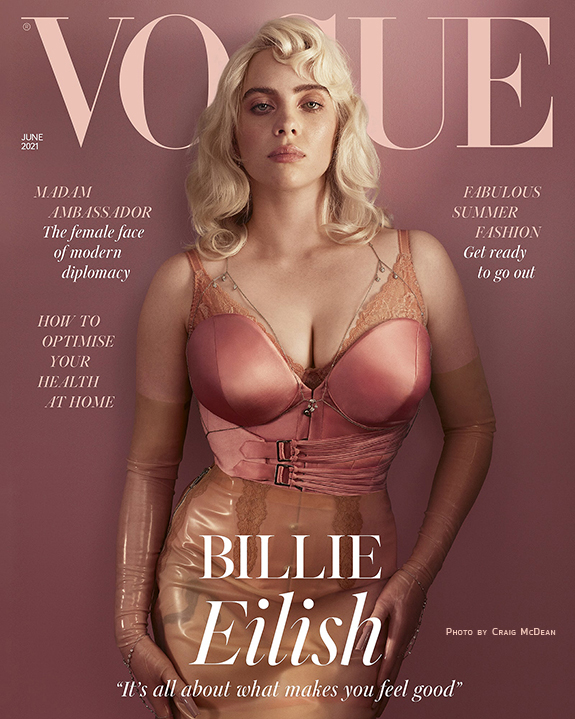 The world was put on notice this summer when Billie Eilish ditched her oversize grunge-wear and posed on the cover of British Vogue in a rosy pink corset, complete with buckled waist cincher—a Gucci confection custom-designed for her. And just to add to the explosion of va-va-voom satiny femininity, beneath that corset was a set of lacy Agent Provocateur underwear, while accompanying it were a pair of latex gloves and leggings. (Plus, Eilish's green hair got transformed into wavy blond.)
Then a month later, another pop sensation, Dua Lipa, showed up on the cover of Vanity Fair in a corset-like white lace Chanel bodysuit.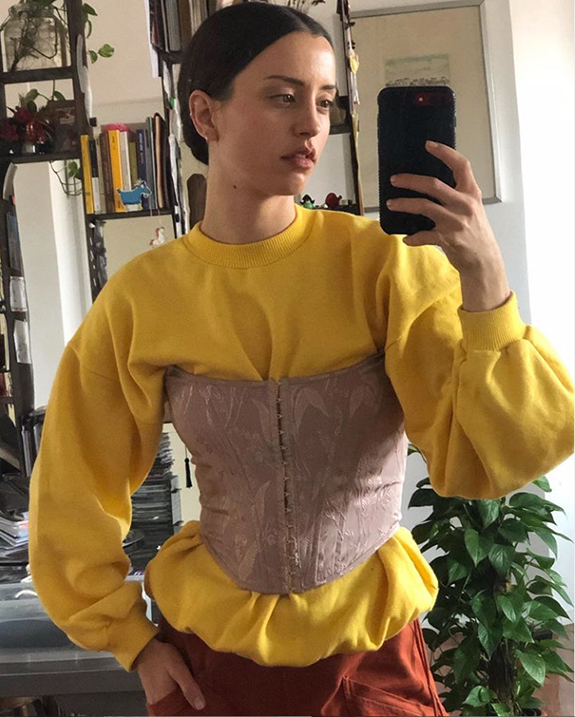 Via Pinterest
So … not one but two major print publications leave no doubt that that Gen Z's TikTok obsession, the corset—seemingly out of sync with MeToo and Time's Up—is re-emerging into the mainstream for the first time in decades, accompanied by its siblings–basques, bodysuits, bustiers, wasps, waist cinchers and trainers, longline bras, corset tops, corset dresses, corset leggings, and cummerbunds that climb high onto the ribcage.
According to a Gen Zer in the know, Tabitha Zisser, who's studying advertising and marketing communications at FIT, the trend is "very potent in nightlife and daywear, as can be seen on the streets and in clubs and classrooms."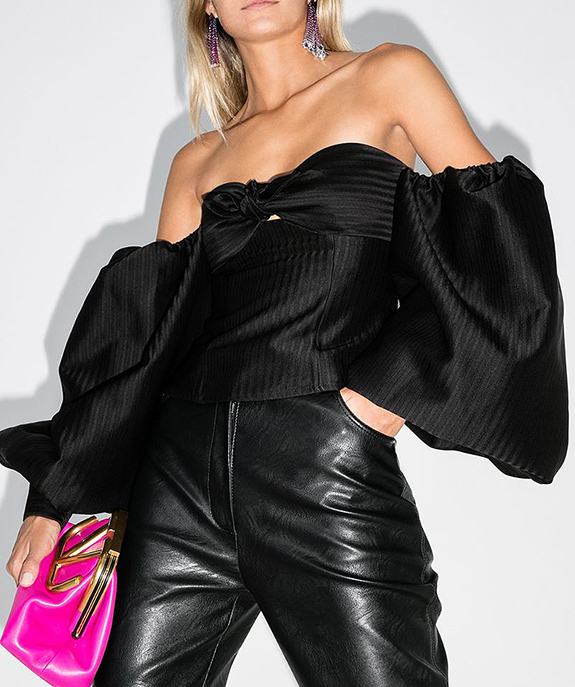 Attico
Last month in Lingerie Briefs, I wrote a column about bras so minimal and comfortable, they're almost nonexistent. This month, I explore this opposite extreme: shape-defining garments with a history as oppressive whale-boned rib crushers. The two co-exist in the anything-goes 2020s.
Here's how 2020s corsets got their momentum: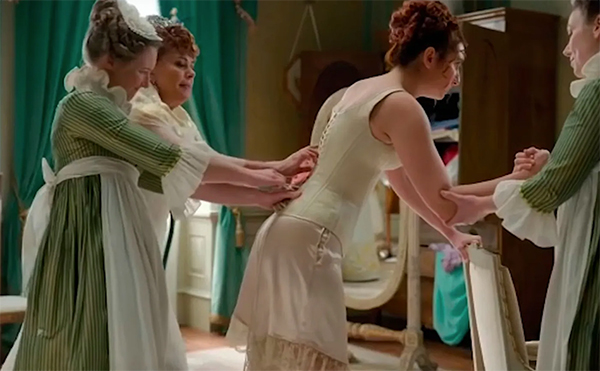 Brigerton Via Netflix
First and foremost, Bridgerton, with its corset-based Regency finery. Tabitha Zisser, who's 19, doesn't hesitate to call Bridgerton "a massive breakthrough for corsets and their introduction into Y2K and Gen Z culture. Teens are already body-positive and ready to express their sexuality, so this clothing item was ideal. With more promised seasons of Bridgeton, the trend does not have a definite end in sight—just more adaptations."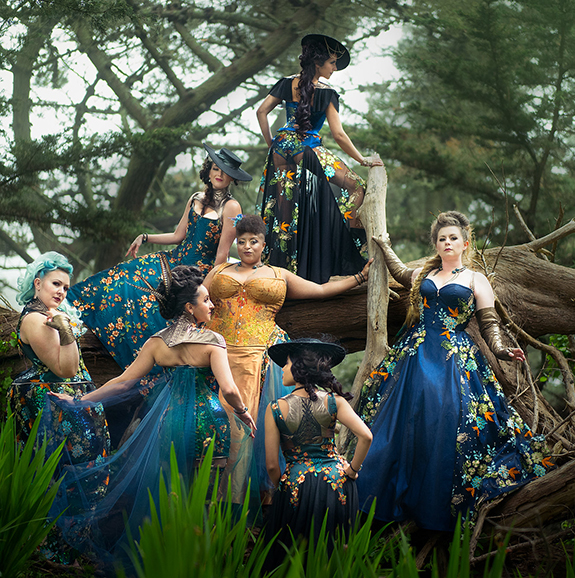 Dark Garden Corsetry
"We see a resurgence in corset-wearing after any period piece comes out," adds Carynn Milne, boutique manager of Dark Garden, the San Francisco-based custom corsetiere. She points out that Gen Zers are always the first to tune into these shows.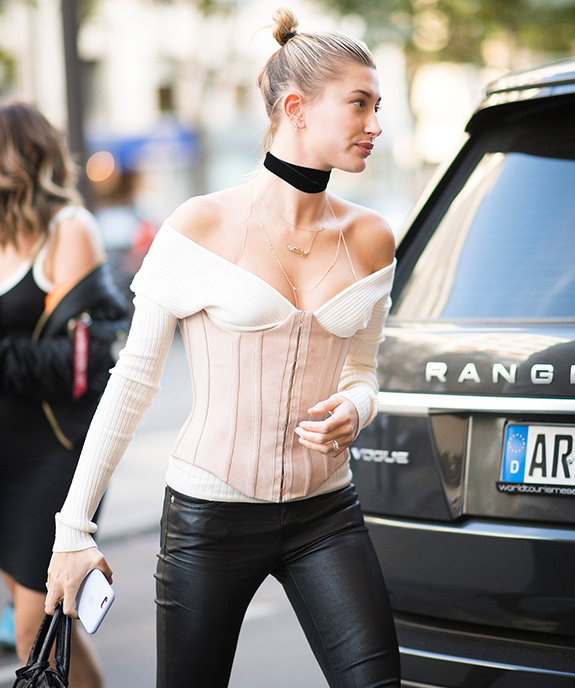 Hailey Baldwin via Glamour
Celebrity trendsetters and gatekeepers have joined the fray: the wasp-waisted Kardashians, Beyoncé, Rihanna, Bella Hadid, Lizzo, Olivia Ridrigo, Adut Akech, and Hailey Beiber, to name just a smattering of high-voltage corsets-wearers.
As for Madonna's Gaultier-designed belted, zippered, gartered cone corset, from her 1990 Blond Ambition concert—it still resonates.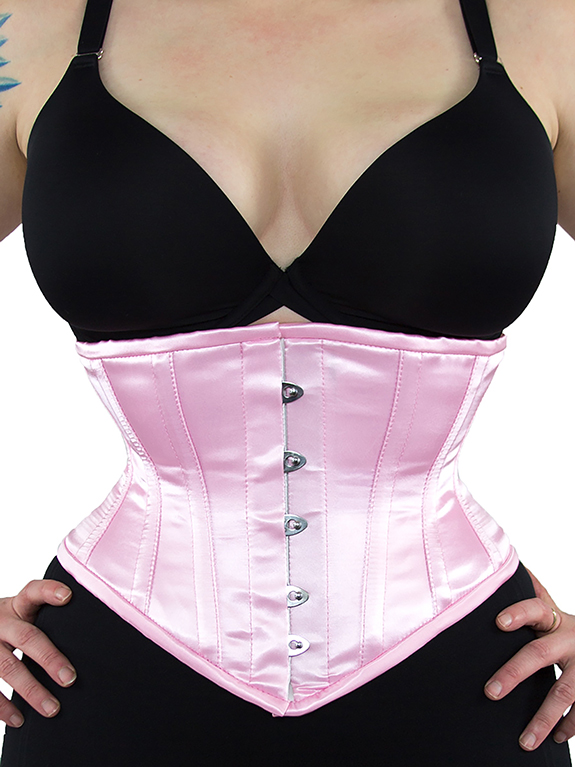 Orchard Corset
What's more, Covid-19's lockdowns and quarantines encouraged dress-up fantasies. Many took their at-home time as an opportunity to buy specially designed corsets and embark on waist-training, says Rachel Findlay.
Not to overlook the LGBTQI factor. Gays, the transgendered, and the gender-fluid, who turn to corsets to create or undo a curvaceous body shape, have given these old-fashioned foundation garments their own contemporary style punch.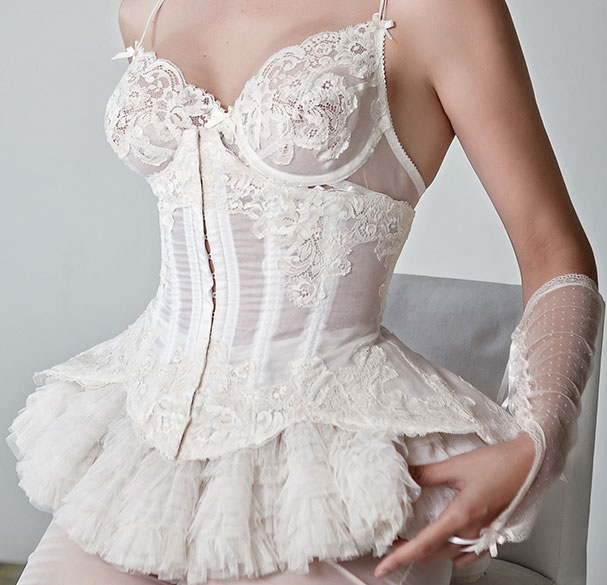 Jane Woolrich
I also have a hunch this corset fascination on the part of young girls is a rejection of their mothers' comfort driven, natural look. Plus, it's in sync with their profound love of vintage and used clothing.
There are those who wear corsets and waist trainers the traditional way, to re-shape their figure. Others are giving corsets a new context and an ironic spin by displaying them over blouses, dresses, T-shirts, and sweats, and accompanying them with ripped jeans and short shorts, with clogs over calf-length socks. And as if proving that they're pro-body positivity and not necessarily out to slim their waist, some of them leave their corset laces partially untied and, while they're at it, their garters dangling, for all to see. What they're doing is subverting the tradition and moving this item into streetwear.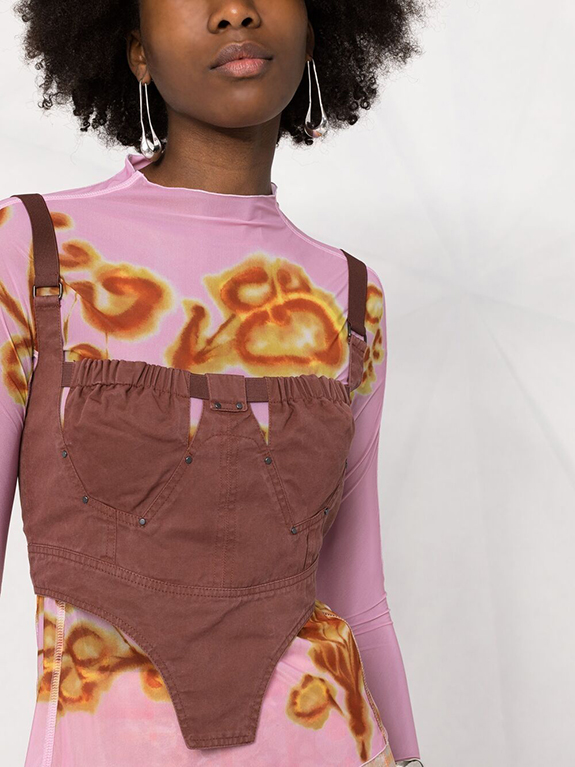 Charlotte Knowles
One designer who's on that track is Charlotte Knowles, out of London, who established herself with corsets. But whereas others begin with ready-to-wear and later move into underpinnings, Knowles has taken the opposite tack and matches and compliments her colorful corsets and bras with a full clothing range. It goes by the name KNWLS.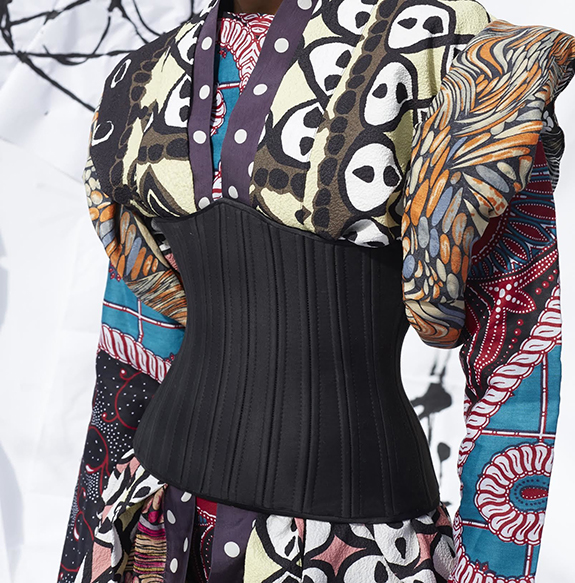 Deborah Brand
The bespoke corsetiere Deborah Brand, also based in London, makes the intriguing point that Gen Zers' flaunting their corsets as outerwear is made possible by their not being burdened with the history of this garment as an instrument of oppression.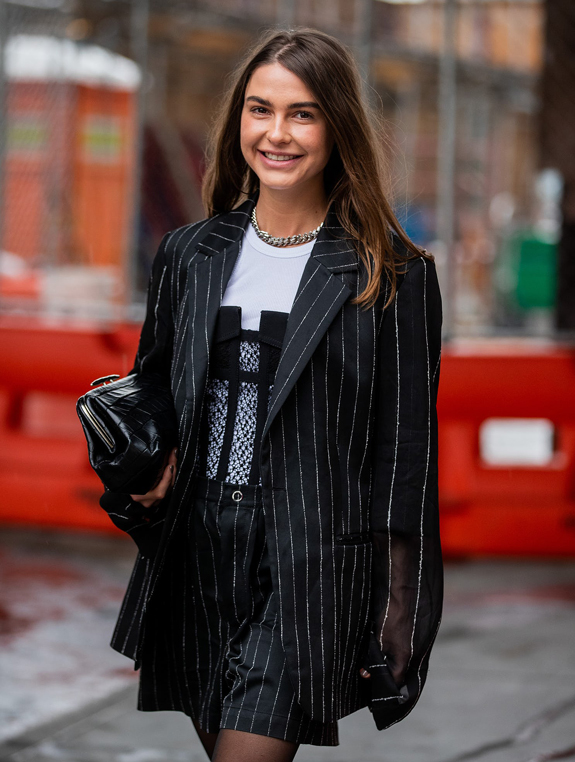 Via The Zoe Report
Rachel Findlay, CEO of orchardcorset.com, out of Washington State, meanwhile, proposes that even those familiar with corsets' history "choose to wear them anyway, as a way of taking back ownership of the garment and making it work for them."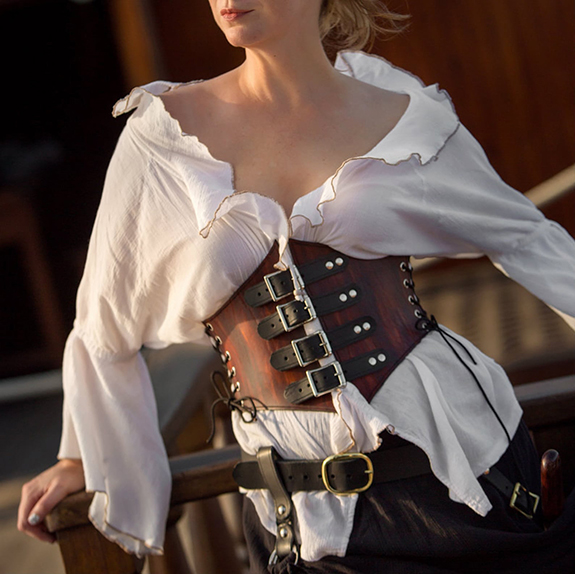 Dredmorsplunder via Etsy
Along the same lines, Victoria Pass, an associate professor of fashion history at the Maryland Institute College of Art in Baltimore, sees the corset-as-outerwear phenomenon as young women "exploring femininity and sexuality in their way of dressing."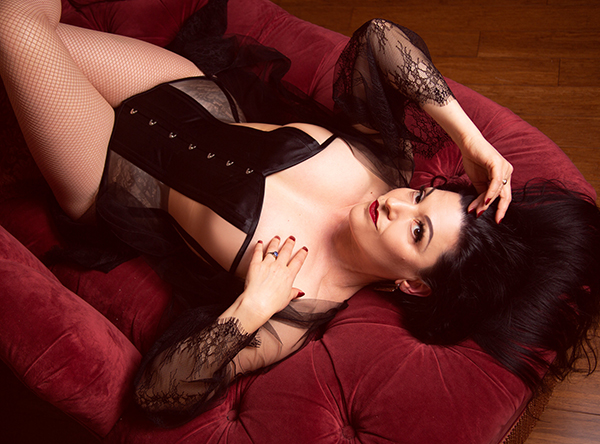 Dark Garden Corsetry
"Corsets can be very affirming, says Carynn Milne. They're about women "embracing and reclaiming their sexuality."
"It's really interesting how a piece of clothing that used to symbolize restriction is now a symbol of empowerment," adds Maddie Kulig of Madalynne Intimates, in Philadelphia, which offers made-to-order and DIY lingerie.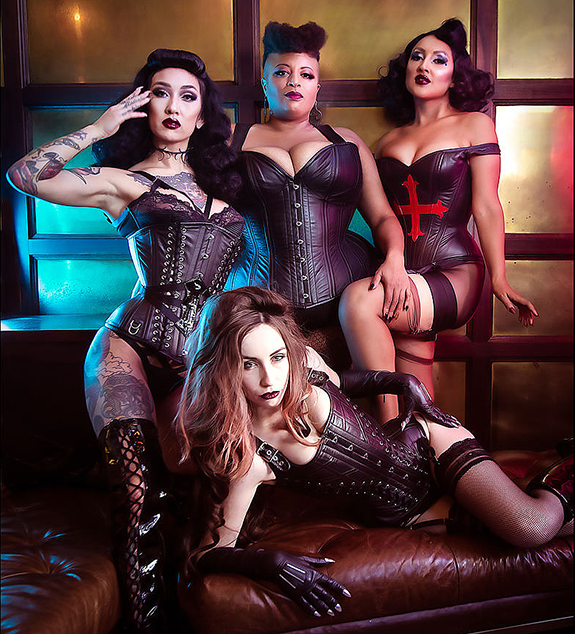 Dark Garden Corsetry (photo Max Johnson)
"I love corsets for how they make me feel – I feel strong in them, and they're almost like a weapon. amplifies my confidence and empowers me," says Petri Adif, 22, a fashion designer in Singapore, in an interview with Female, a local e-newsletter.
Yes, this movement is worldwide.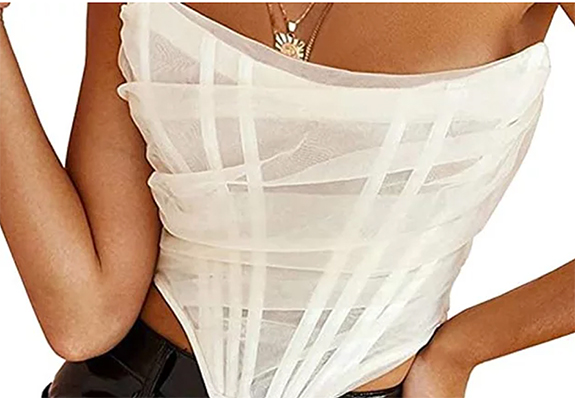 Amazon
There's also the price factor. As Milne puts it, corset purchases can be made quickly—right after watching Masterpiece Theater, for instance. They're readily available at online sites like that behemoth Shein (where their starting price is under $10), as well as at Misguided, Free People, Asos, Corset Story, Amazon (of course) and even Zappos. And they come in plus sizes. While such items may be short on quality, "they serve an important job of giving those who buy them a taste of fantasy," says Carynn Milne. I suggest these young consumers are imprinted for life. Sooner or later, they'll seek out high-quality corsets.
Brick-and-mortar lingerie dealers should be ready for them. One way is to become corsets-as-lifestyle-oriented and expand into co-ordinating ready-to-wear and accessories. Plenty of retailers started on that route pre-pandemic; then they shut it down. Now is a good time to resume.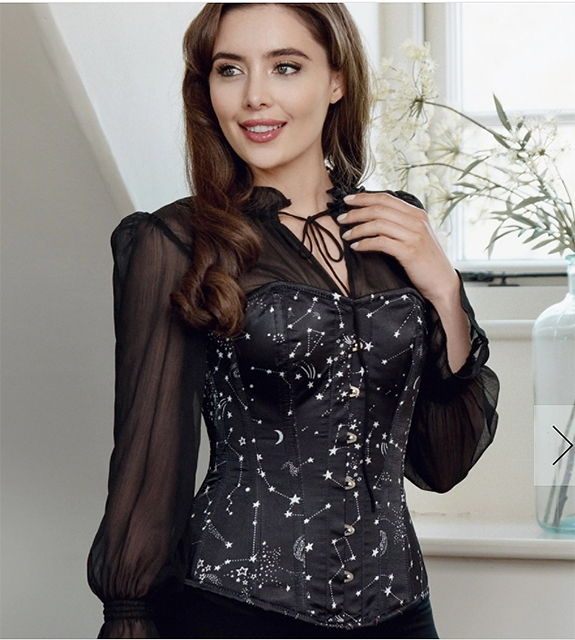 Corset Story
Among the items worth stocking are feminine extras and accessories: gloves … jewelry selections … beauty products … fragrances. Fragrances in particular are big sellers for younger women. And how about stocking sheer blouses and sweaters—for customers who long for the sleek over-bust corset silhouette but want to keep their bodice covered with a layer of fabric?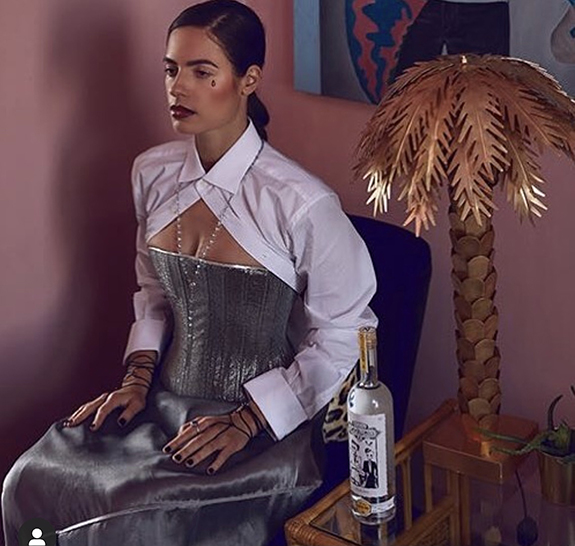 Deborah Brand
Keep in mind as well that women today need to be educated about corset-wearing—how to find the right size, how to hook, lace, and squeeze their flesh into one of them—so why not hire trained corset fitters, ambassadors, and influencers, and/or offer videos and in-store tutorials? And while you're at it, read some corset literature. For those who want to delve into its history, Valerie Steele's The Corset: A Cultural History, goes into scintillating detail.
Finally, I checked in with the New York-based fashion illustrator Gabriella Scarafiotti, a millennial from the Turin area of Italy, about her views on corsets. The whole corset-as-outerwear trend inspired her to create the sketches you see below. "This new direction is fascinating to me," she said. "I wouldn't wear something like this, but am intrigued about girls who are confident enough to put corsets on as outerwear without fearing the judgment of others." Many of us who remember corset-wearing from decades past emphatically share that view.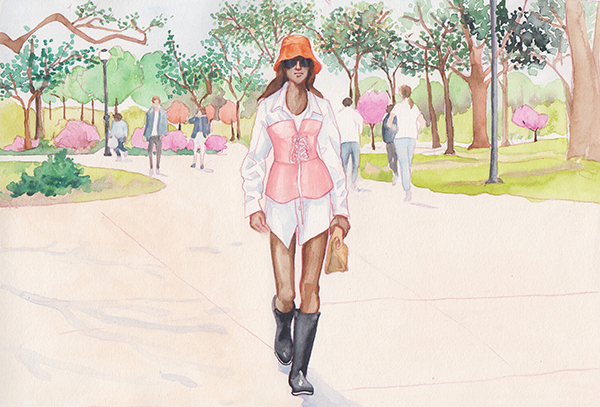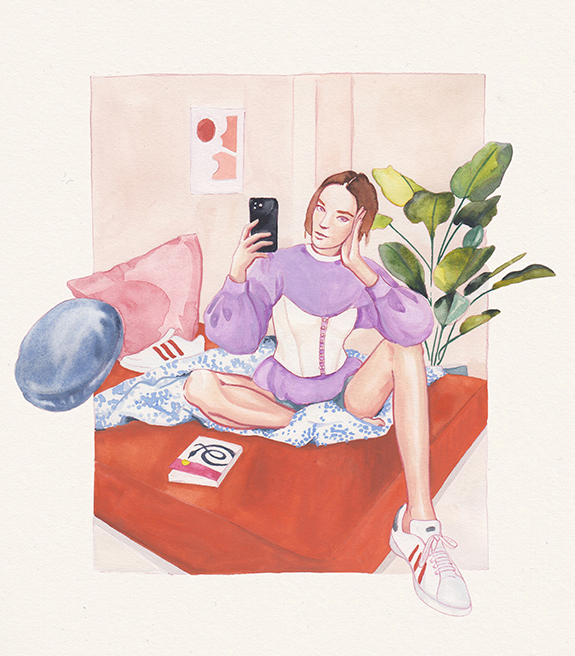 gabriellascarafiotti.com
@gabriella_scarafiotti