Panache Launches Serene ~ a New Sustainable Collection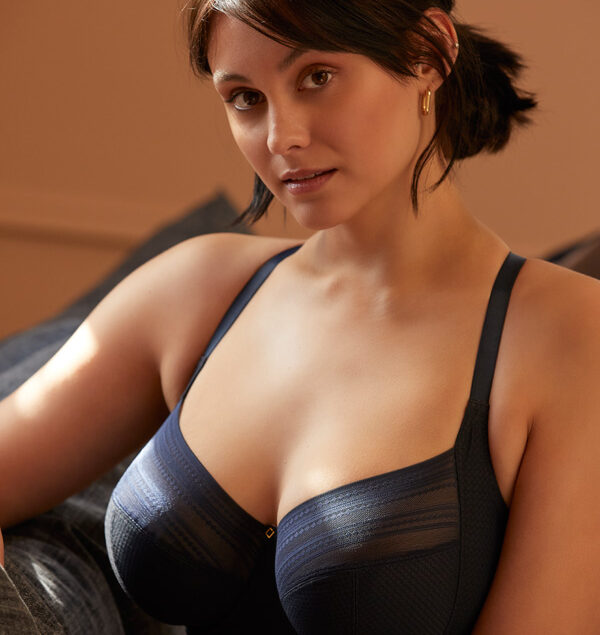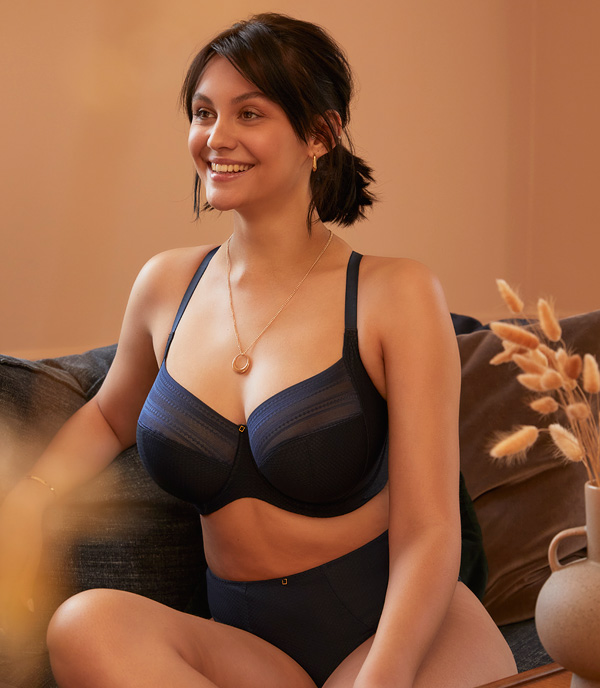 With a call for sustainable fabrics from customers, and an ever-increasing push towards environmentally friendly alternatives, Panache is delivering the new sustainable collection SERENE using recycled elastics and fibres!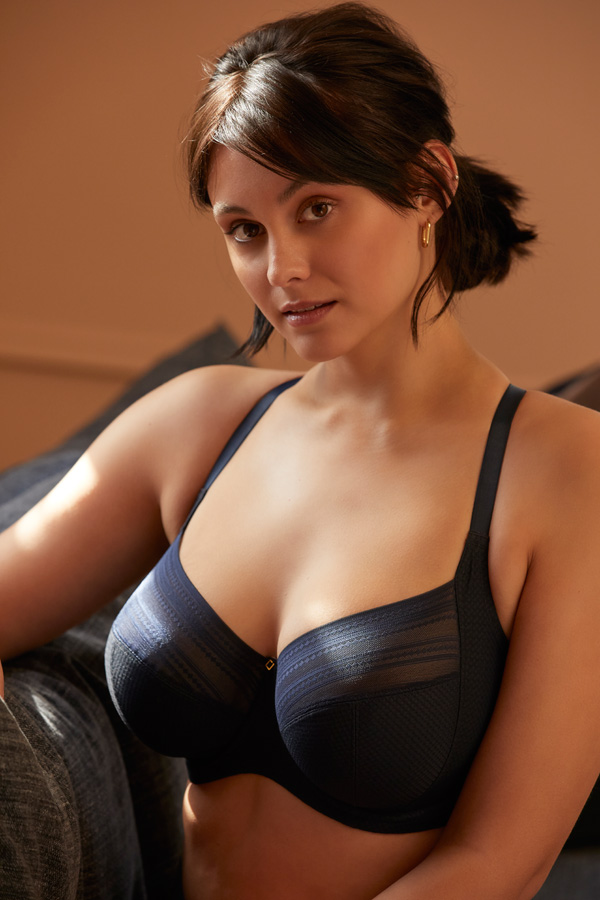 Serene is a full cup shape and specially developed lace provide a smoother appearance under clothing, not to mention the contemporary geo jacquard patterned fabric on both the bra cups and briefs which adds a stylish and sustainable flare.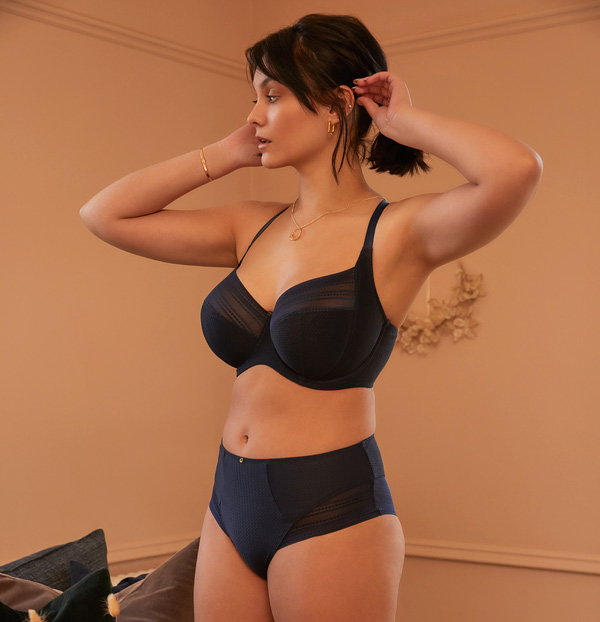 These sustainable elements within the fabric make for a carefully considered lingerie set, with the deep midnight shade creating a stunning addition to anyone's lingerie wardrobe, perfect for those Autumn and Winter nights. Additional gold center detail gives this set a modern and sophisticated finish. Other comfort features include a bagged out top wing and back scoop that ensure a firm yet flattering fit that moulds across the back.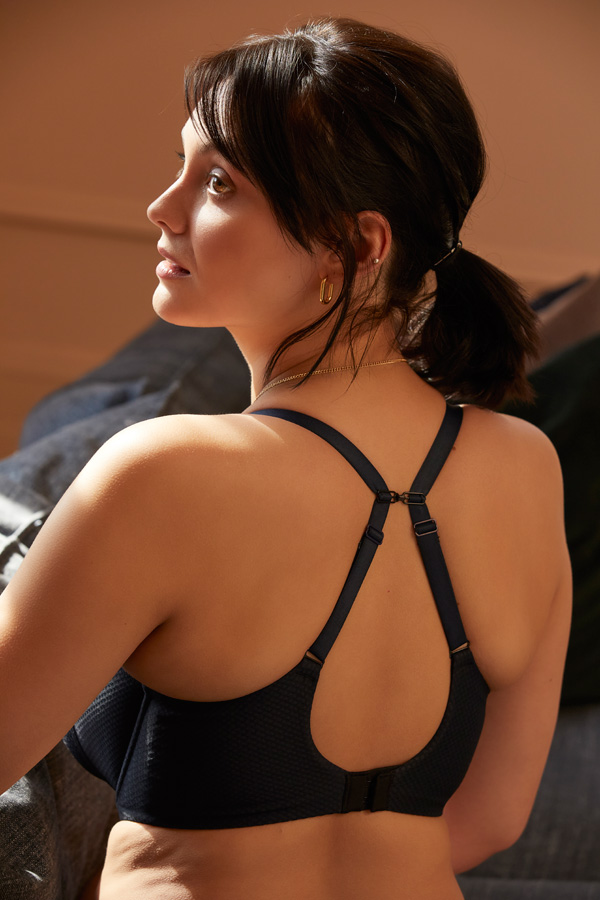 The well-loved Panache racerback hook enables multiple styling options. This allows the bra to look and fit perfectly with practically every outfit, whilst providing even more support, which is especially useful considering this new style goes all the way up to a K-cup!
The matching Deep Brief is available in sizes XS—2X, featuring the same gold centre detailing and sophisticated lace along the leg, making for a striking two-piece set.
This new style is certain to be a sure-fire hit, as the combination of stunning colors and sustainable fabrics are not to be missed!