Lise Charmel ~ Lady in Red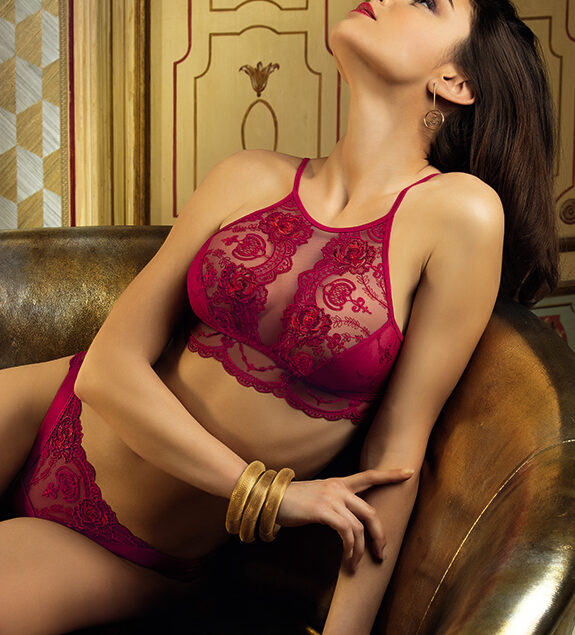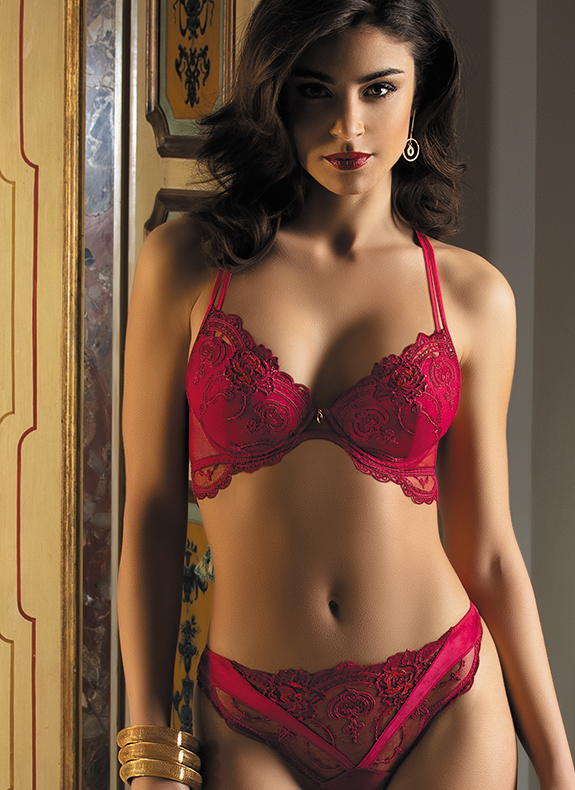 When a lady wears red, she is making a statement. "Red is the color of heightened emotion, strength, and power. It's invigorating, intimidating, and it's never boring" This month Lise Charmel delivers its Tellement Glamour Collection, a 15-piece arsenal of RICH RED lingerie that embodies the brands reputation for beautifully crafted intimates that are sexy, sophisticated, and incredibly glamourous.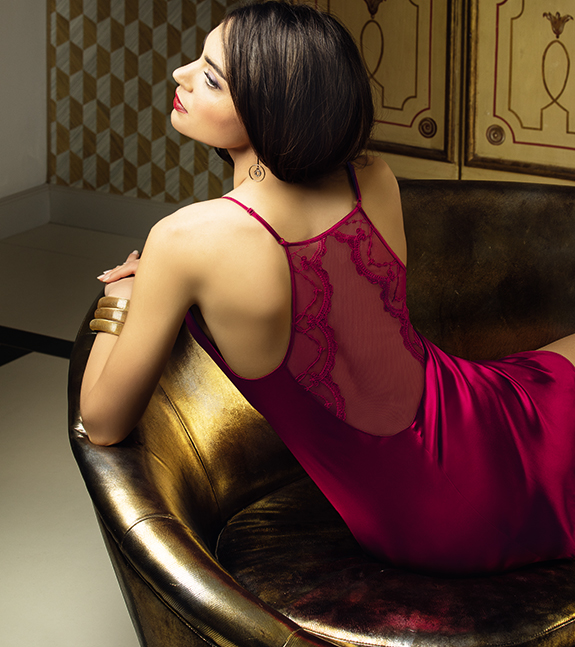 True to Lise Charmel's legendary design acumen, these pieces are intricately engineered with attention to details that are not only exclusive but also exquisite. Each style incorporates a combination of embroidery backed by a delicate mono strand tulle. This six-thread floral embroidery combines a series of matte and satin threads that are glossed with a dollop of gold lurex creating a subtle luminous texture.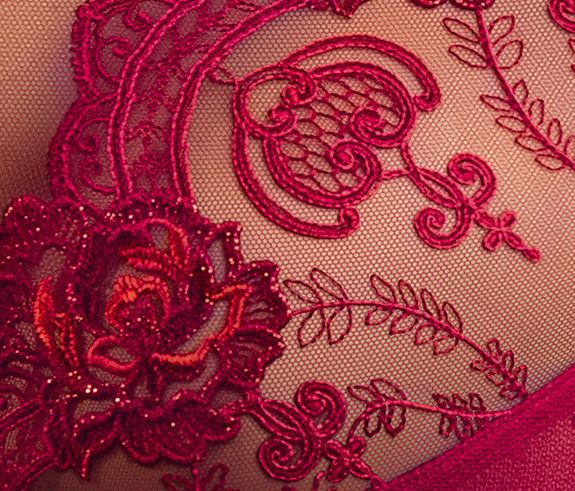 Back treatments, a Lise Charmel creative hallmark, highlight the entire assortment. Seven bra shapes ranging in sizes 30-42, A-F cups, and Six panties XS-XXL coordinate with a silk satin chemise and babydoll. This is pure French luxury, a hallmark of the brand's DNA and a perfect solution to not only holiday dressing but also everyday desire.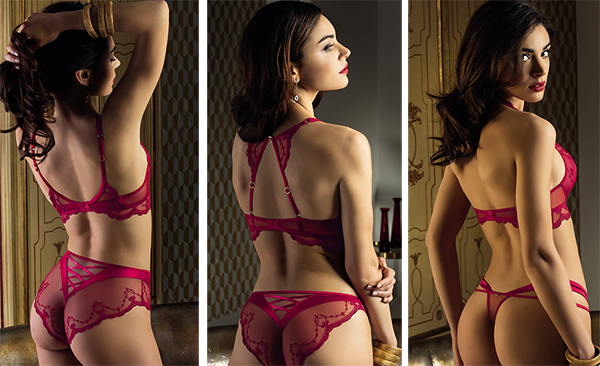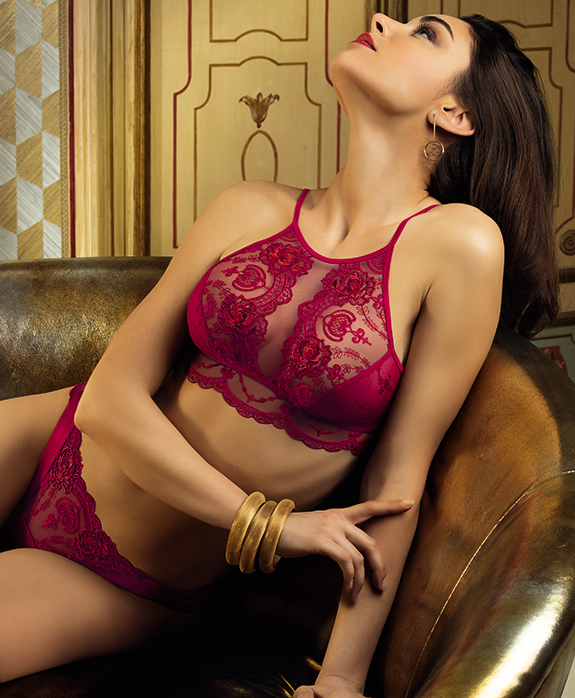 Bandeau S-L & Italian Bikini XS-XXL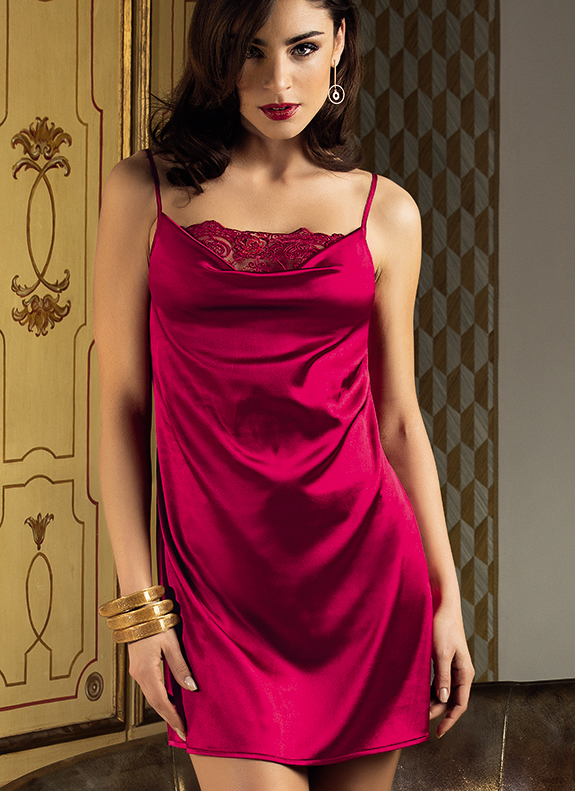 Chemise XS-XL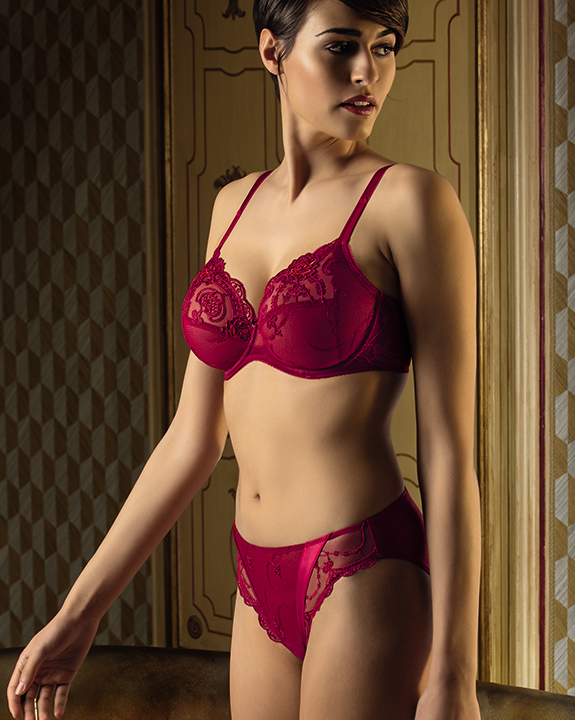 3 Part Bra 32-42, A-F cups & bikini XS-XXL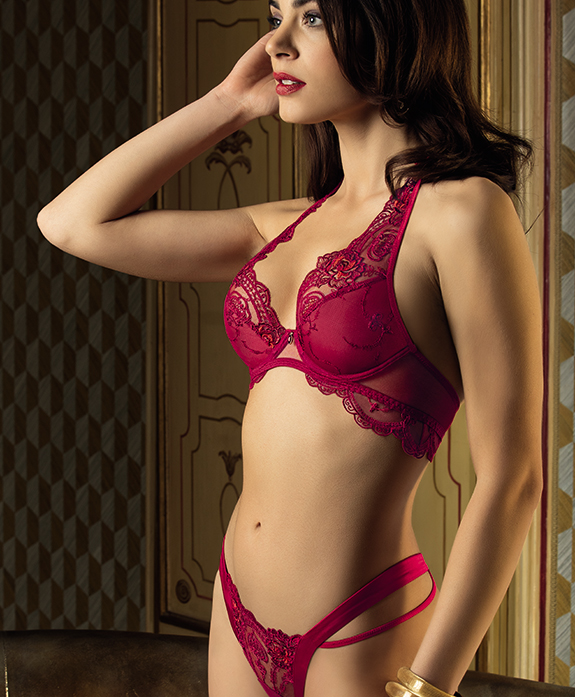 Triangle Glam Bra 32-36, B-D cups & String XS-XL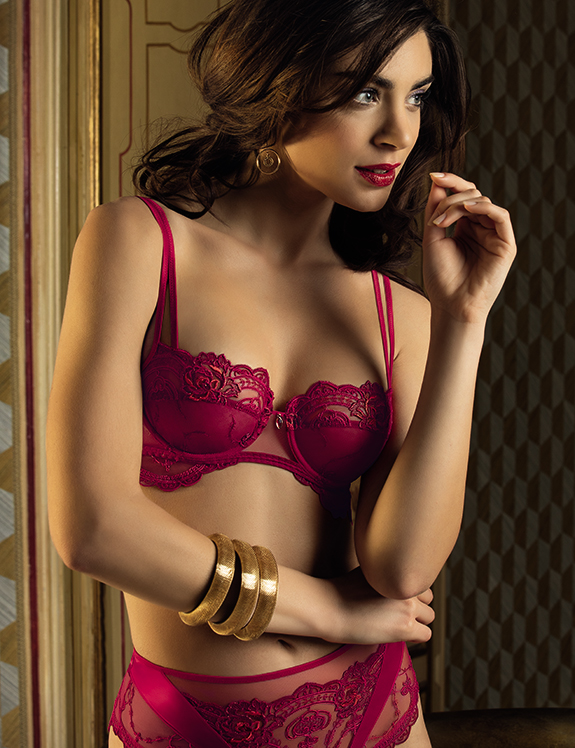 Contour Demi Cup 32-38, B-E cups & Retro Hi-Waist Brief XS-XL