Empreinte Unveils Their Splendid SS22 Swimwear Collection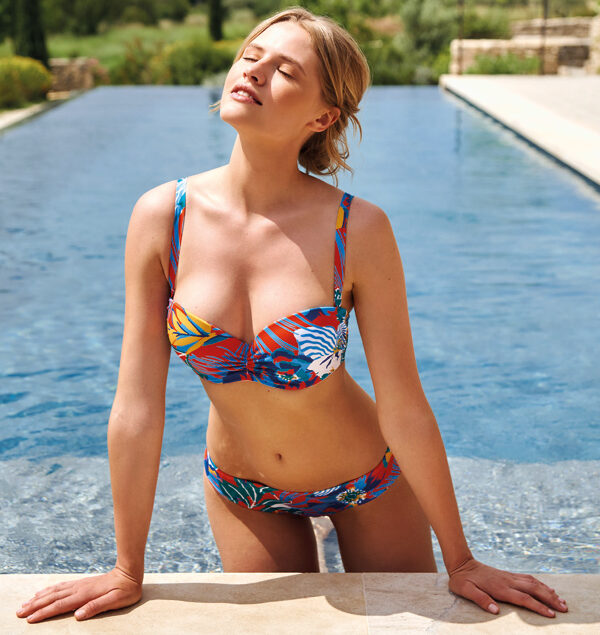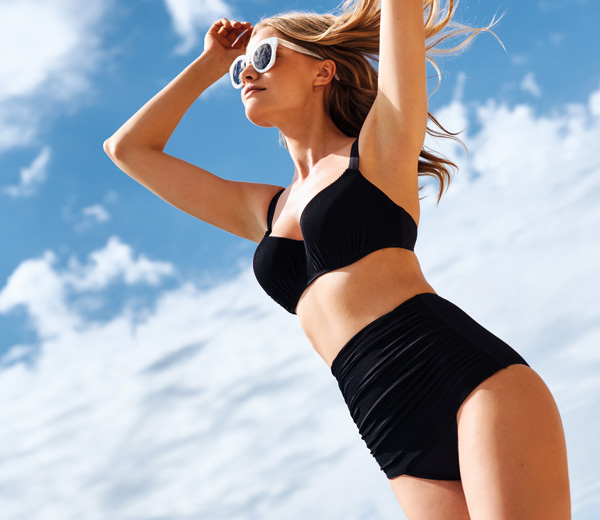 Empreinte presents their exquisite Swimwear lineup for SS2022 with great optimism for new-found sweetness in life. These four collections pay tribute to nature's rejuvenating and energizing qualities. There is delight in colour and simple, elegant designs.
Their attention to the selection of materials has been increased, in line with the quality approach initiated several seasons ago. Once again, the choice was made to use exclusively European suppliers who are responsible and ecologically committed. The importance of the sensory and tactile is very apparent. The Mayfair fabric, which is the key base for the plain ranges, is complemented this season with visually-appealing and figure-enhancing ribbing in the STRUCTURE range.
Empreint swimwear colour range includes 5 intense, vibrant hues. GREEN, representing lush, comforting nature is a central feature. This is caressed by sun-kissed SUN and FLAME, while BLUE brings some aquatic freshness, and BLACK some soothing shade.
~ STRUCTURE COLLECTION~ 
A plant-inspired texture and structured flexibility for a new chic appeal. The ribbed fabric inserts create an understated, elegant interplay across the body. The range is available in the invigorating primary hues of GREEN, SUN and BLACK.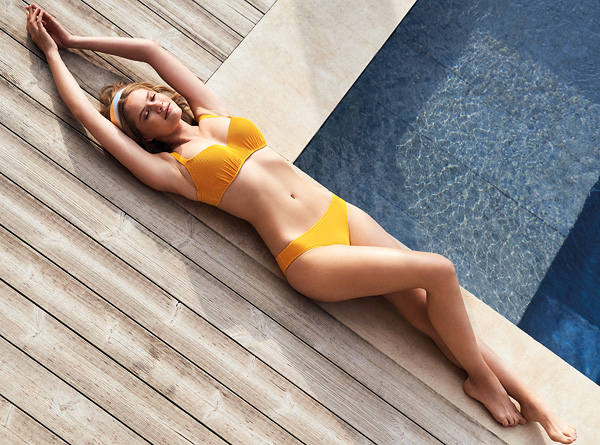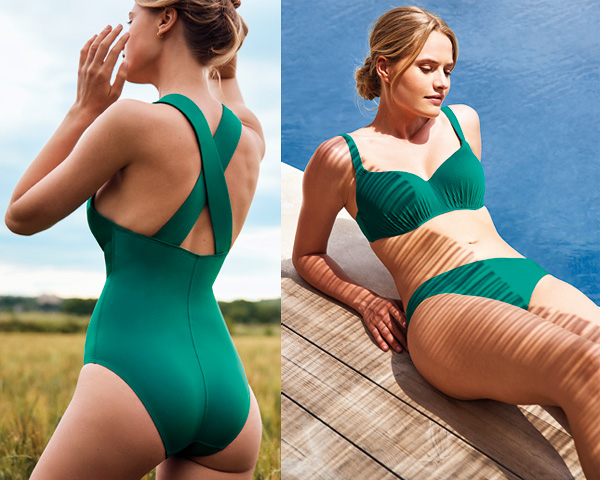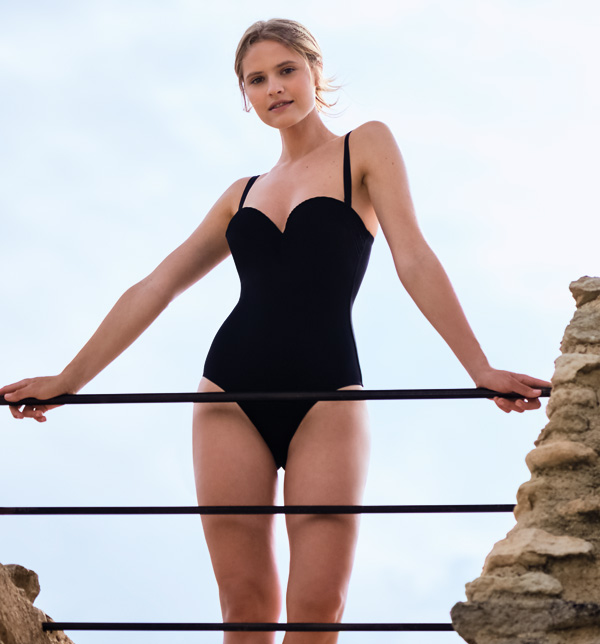 ~ COLOR COLLECTION ~
A free, joyful representation of a summer bouquet on a bright white background. A beautiful, individual and multi-coloured riot of flowers. COLOR delights with its attractive vibrancy and detailing – such as the ever-popular, adjustable leg openings.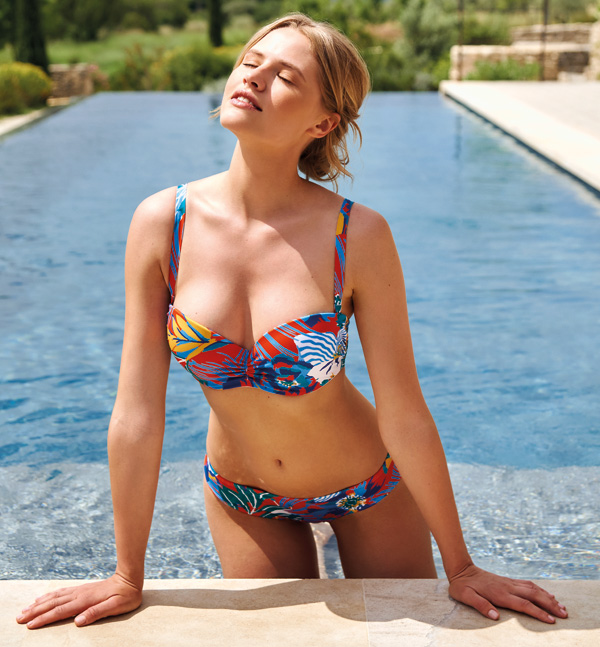 ~ FLOWER COLLECTION ~
A charming design of cut flowers with tiny, pearlescent beads placed in their centres. This delightful, feminine design is available in the complementary colours of FLAME and BLUE.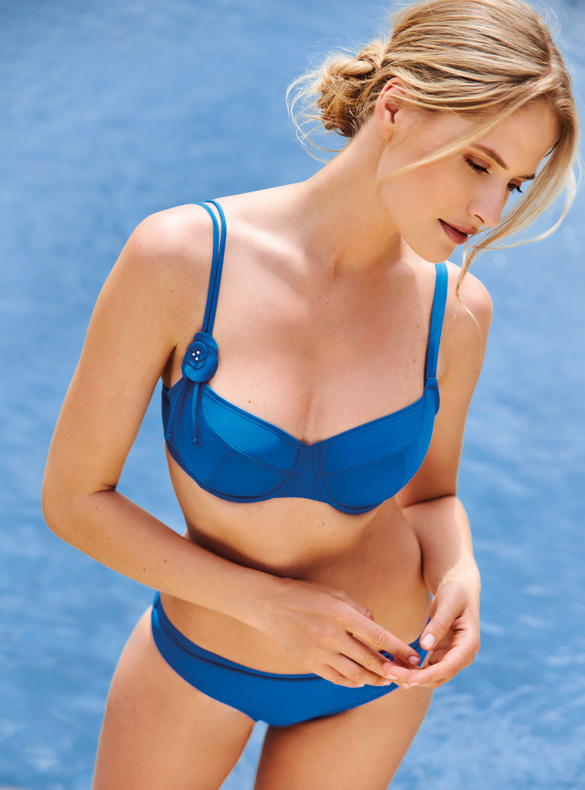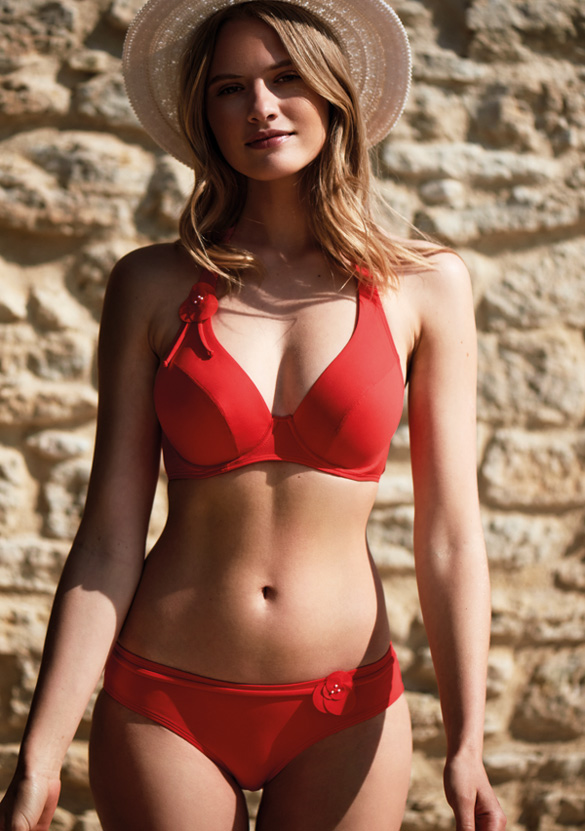 ~ JOY COLLECTION ~
An elegant, two-tone naive flower design to create a casual silhouette. You will fall for the fluttering ruffle decoration and the little hooded terrycloth robe, which is so on trend.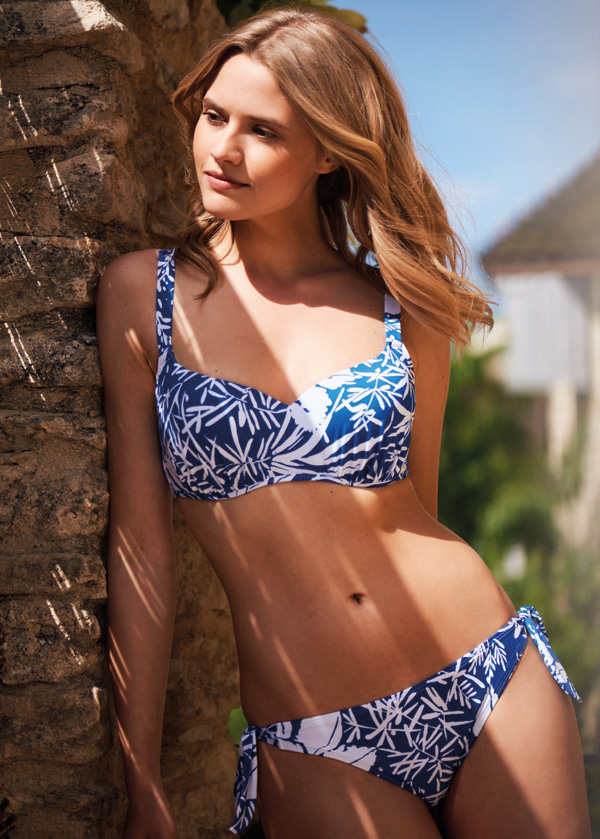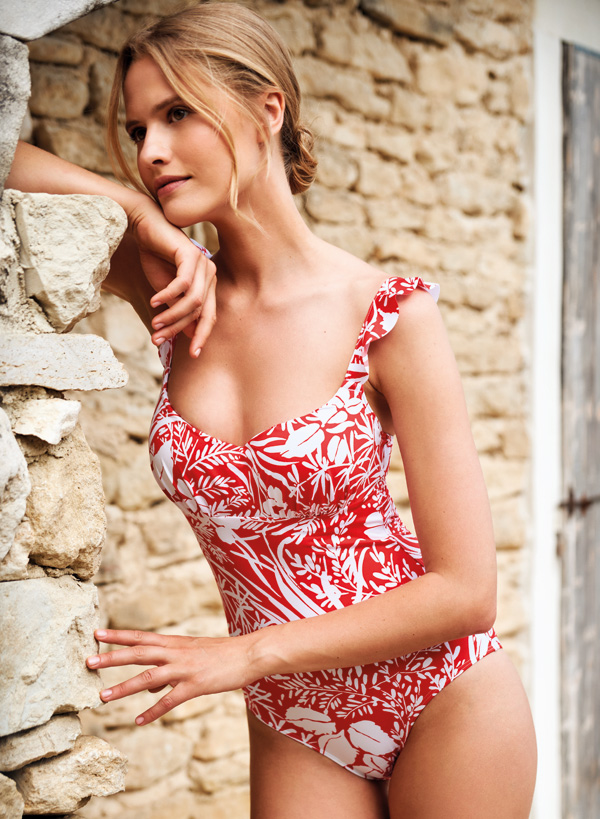 The Beachwear collection has been expanded by the presence flowing trousers in the STRUCTURE range and a long tunic made from a light fabric and a silk and cotton pareo in the COLOR range.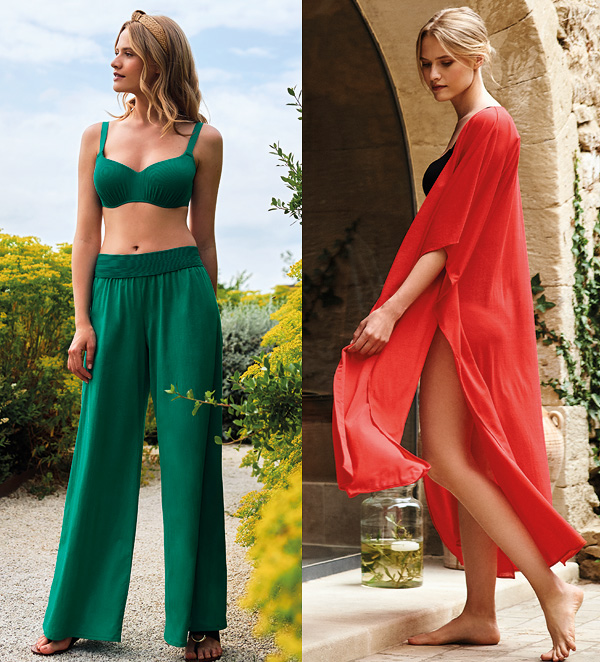 From the outset, meticulousness and innovation has been Empreinte's focus in their desire to provide the best possible support to women from a C to an H cup who are looking for visually-appealing and comfortable items.
See more Empreinte SS22 collections in their Spotlight.