Kilo Brava Channels the 70's For Holiday 21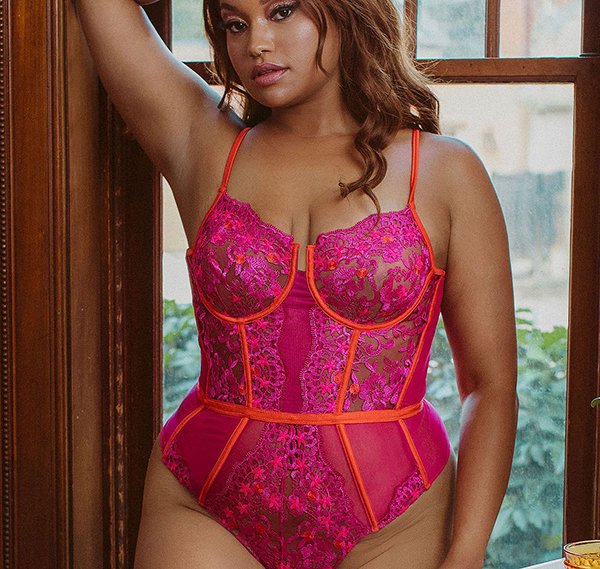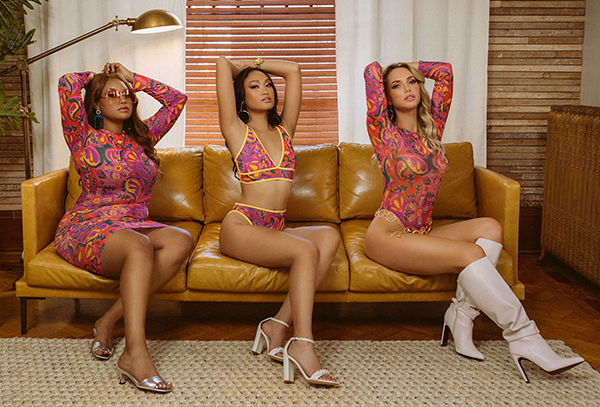 Ruminating for the past week or so about Kilo Brava's Holiday 21 collection I've been trying to put my finger on its contemporary tempo. Several words come to mind that solidify the brand's mission for this delivery: retro inspired, vintage style, pop colors, paisley prints, semi-sheer, eco-conscious, diverse, inclusive, size friendly, sexy, comfortable intimates that are personally empowering. Eight new groups are now showcased in Kilo Brava's Spotlight this month: Mesh, Printed and Jacquard Satin, Embroidered, Flocked, Lacey, Modal and Bamboo knit.
The Mesh Collection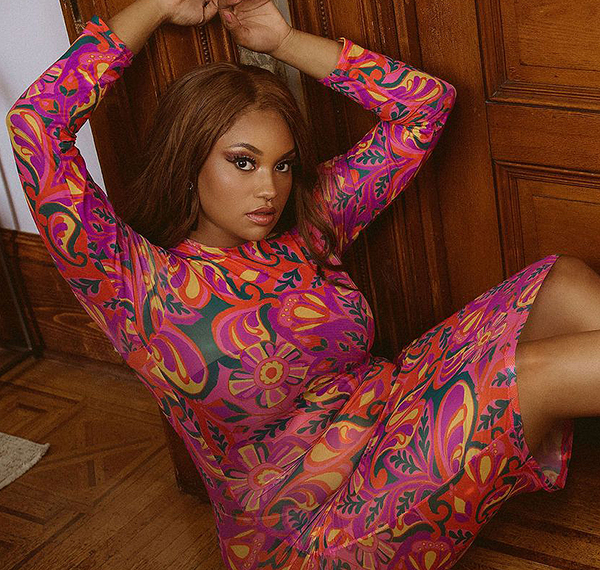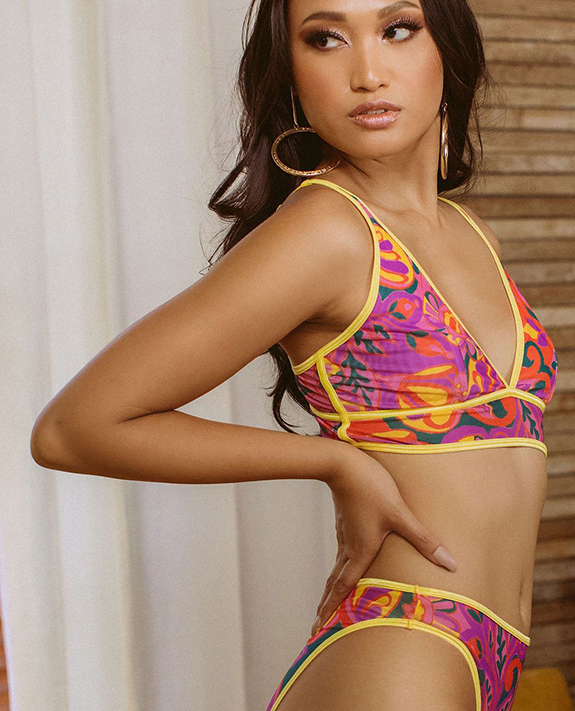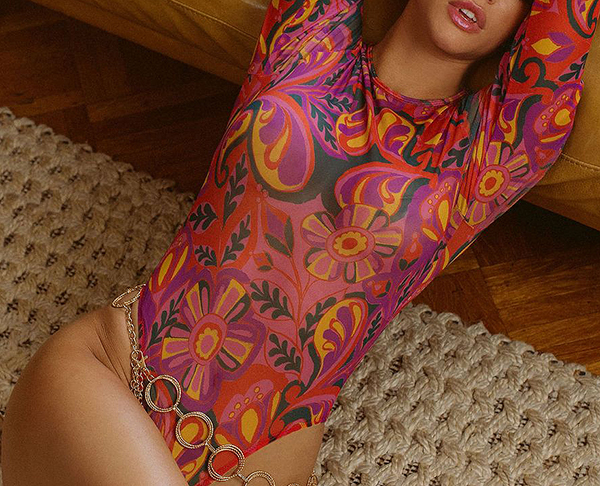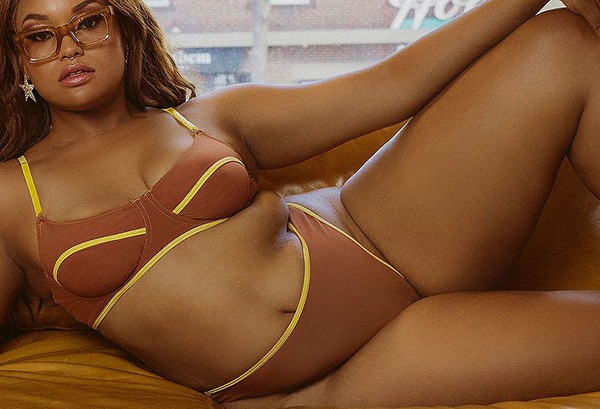 A series of eight styles including a dynamic pink paisley print reminiscent of the 70" s Boho chic. Its Persian origins channel the influence of the Yin-Yang symbol. Coupled with the print two cinnamon and chartreuse bralettes and panties "mesh" perfectly. S-XXXL.
The Satin Jacquard Collection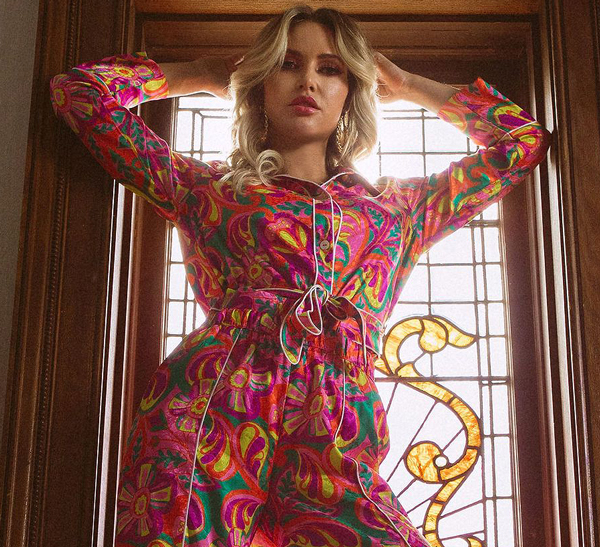 Four lounge pieces, including a tracksuit inspired pajama shape, are constructed in a silky soft satin jacquard fabric that is digitally printed with the exclusive paisley pattern that defines this delivery. S-XXXL.
The Embroidery Collection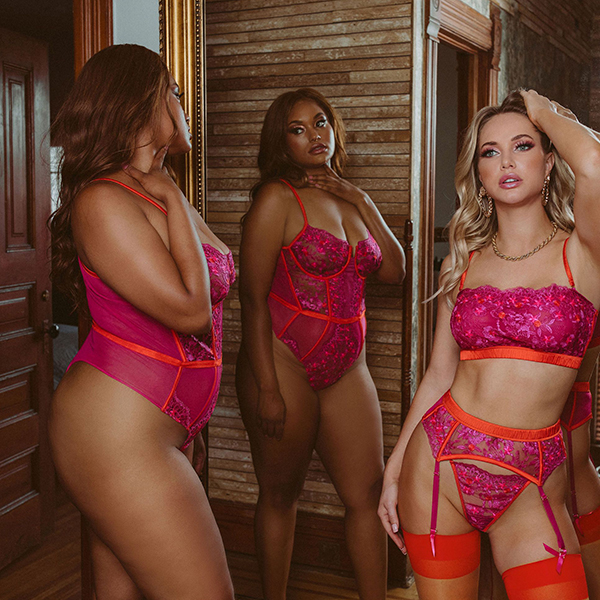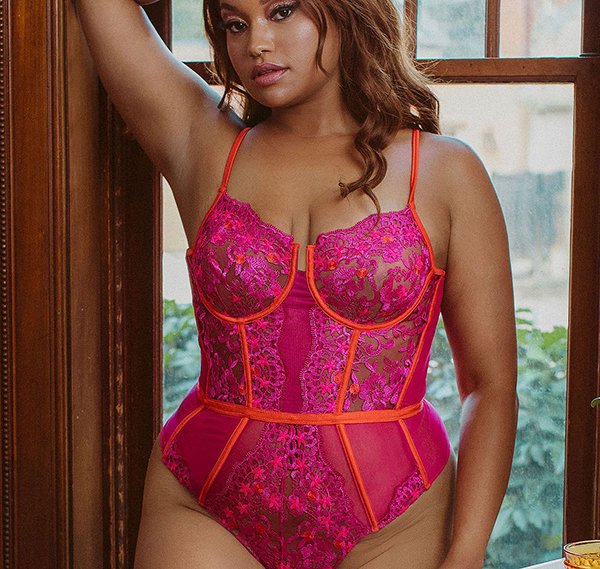 This stunning eight-piece group is created in a hand rendered embroidery, a three-tone floral on a sheer ground that recalls the flower power movement of the 60's. Combined with a contrast satin trim, it is bold, beautiful, and bright. S-XXXL.
The Satin Collection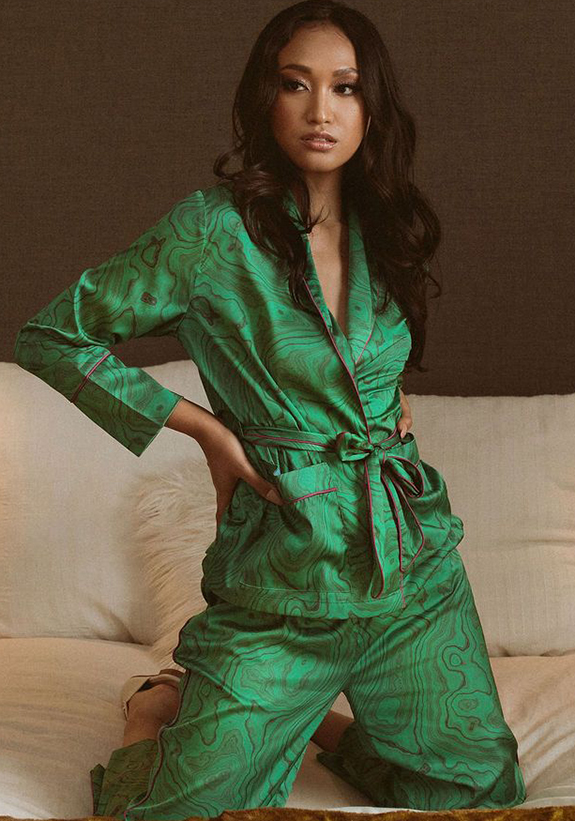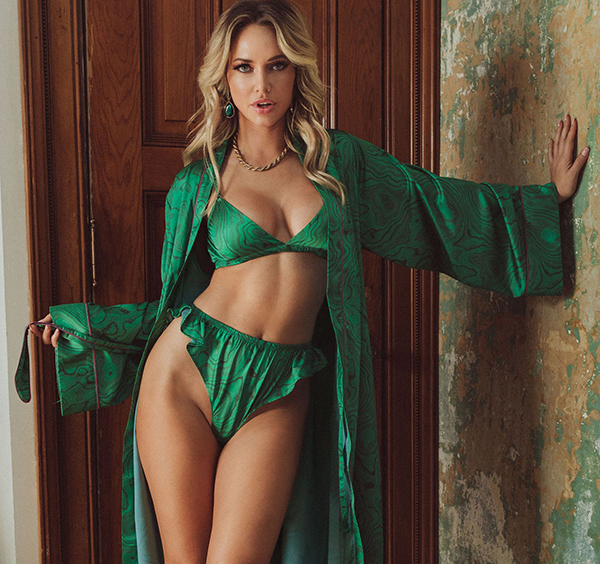 These five lounge pieces are constructed in a simulated silk charmeuse that is made from post-consumer fibers. Digitally printed these are eco-friendly styles that are machine washable and incredibly soft against the skin. S-XXXL.
The Flocked Leopard Collection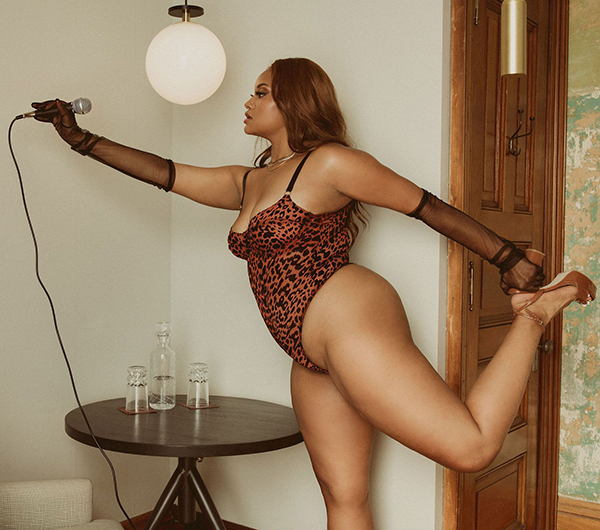 Hail the Leopard print! This exclusive interpretation executed on a new and improved lightweight mesh is embodied in six sexy intimate silhouettes. Powerful wardrobe pieces inside or out, they coordinate with the Bamboo track collection (mentioned below). XS-XXXL
The Lace Collection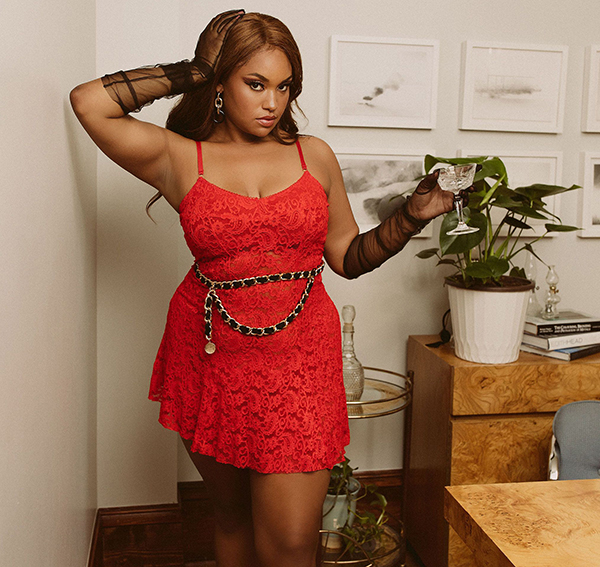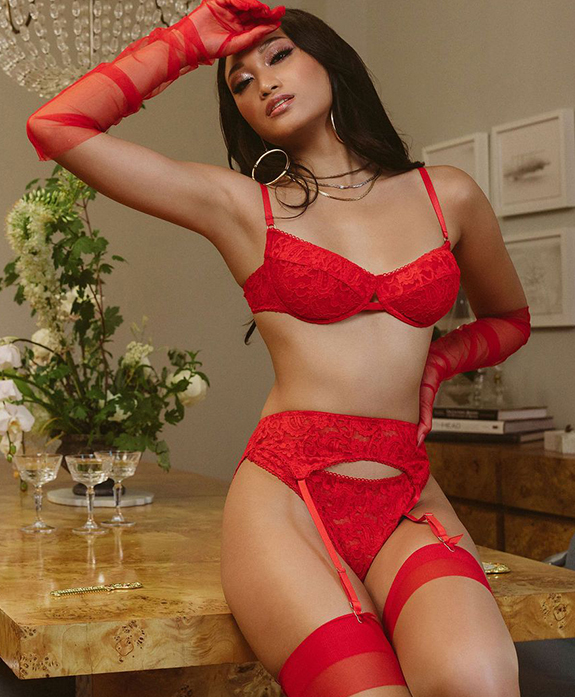 What speaks to retro more than helenka lace? A textured stretch fabric, whose pattern once again reprises the paisley story, heralds the holiday season in four lingerie pieces designed in cherry tomato red. S-XXXL
The Modal Track Collection and The Bamboo Track Collection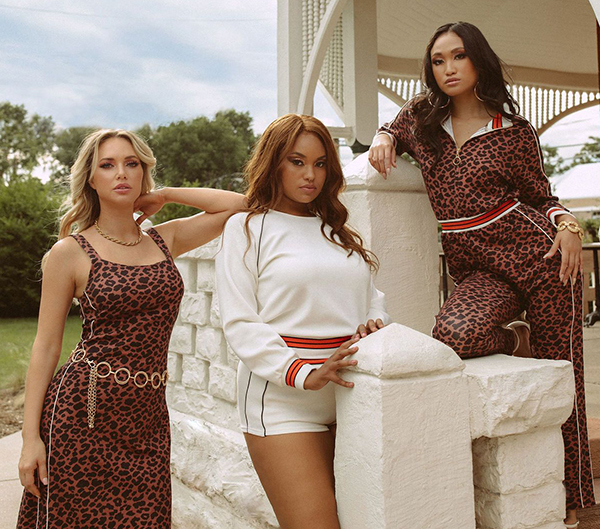 Already highlighted in my last Kilo Brava story the five-piece modal lounge collection is meant to emulate the Sopranos style. Updated to mix and match, they could easily play homage to the 1977 hit movie, Saturday Night Fever.   Now Kilo Brava adds six additional versions in Bamboo knit, including a shelf slip and jumpsuit. Printed in the same leopard pattern mentioned above, they are comfortable contemporary interpretations of the track suit phenomenon of earlier times. S-XXXL
See more Kilobrava Collections in their Spotlight