La Fille d'O Breaks Lingerie Barriers
By LINDA DYETT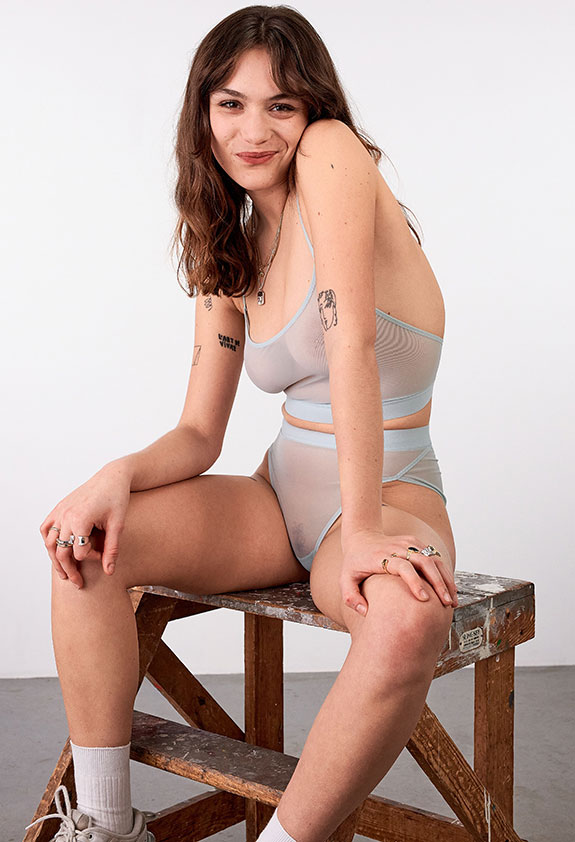 For months now (maybe years), I've longed to profile La Fille d'O, the most daring, visionary, body-savvy, fit-savvy, and also fashion-savvy among today's avant garde lingerie providers (and there are plenty of them). Whatever you think underwear is supposed to be, this indie Belgian lingerie wholesaler-etailer-retailer is here to dispute your premise. Yet I hesitated to write it up. La Fille has so much going on—an electrifying inventory that re-prioritizes the erogenous zones and tests their limits–that I was left stymied. What to include? What to leave out? And how to explain that though it plays fast and loose with female curves, the resulting innerwear is not only the most wearable, but also the most beguiling out there?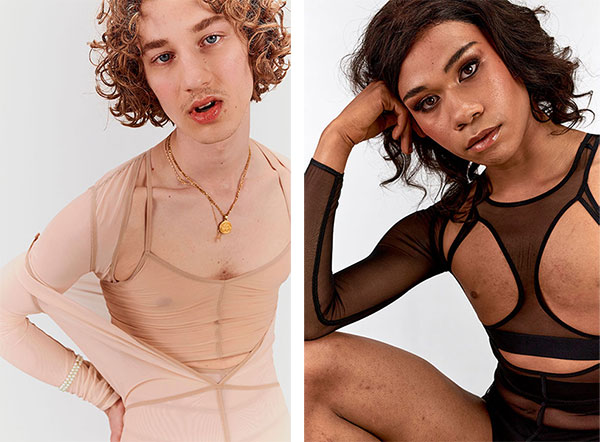 But OK, exactly now in our bizarre pandemic interregnum (let's hope it's just an interregnum), when everything seems indeterminate, up for grabs, and primed for something new—now is the perfect time to explore this upstart brand that's paving the way for innerwear's future. "It's one of the best-kept secrets, expanding the concept of who lingerie is for," said Yolaida Duran, founder and owner of Alla Prima Lingerie in San Francisco, which has stocked the brand over the years.
La Fille is located not in Belgium's fashion capital, Antwerp, but rather in the medieval guildhall city of Ghent, where the line was founded in 2003 by the then-recent design school graduate Murielle Victorine Scherre, whose clean-lined, ultra-minimalist styles quickly started changing the rules. She continues today with off-the-charts, even more daring code-breaking unisex lingerie.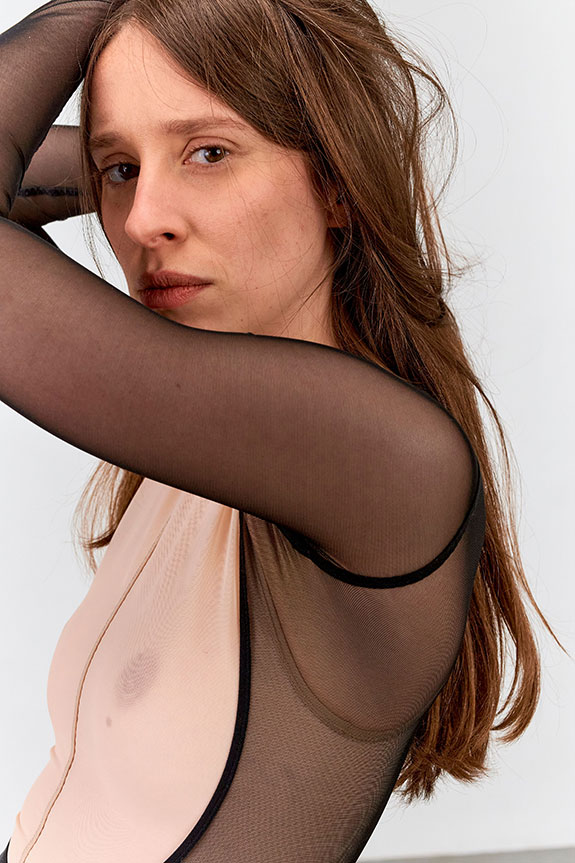 And while she and her small and devoted crew are at it, everything they produce is sustainable, locally sourced. This includes a soft power mesh tulle and a shinier, even more transparent monofil power mesh, both from the Belgian fabric manufacturer Liebaert. Sheer, strong, durable, skin-enhancing, and sexy they practically shape themselves once they hit the warmth of the skin. Or as Maddie Kulig, owner of the Philadelphia-based Madalynne Intimates, put it, "they require very little seaming, but are able to accommodate even plus sizes." Not to mention the straps that go in every conceivable direction, creating new ways of highlighting torso and hip curves, and the saturated colors, like a vivid coral and a soft sky blue, adding a luminescent patina to any skin tone.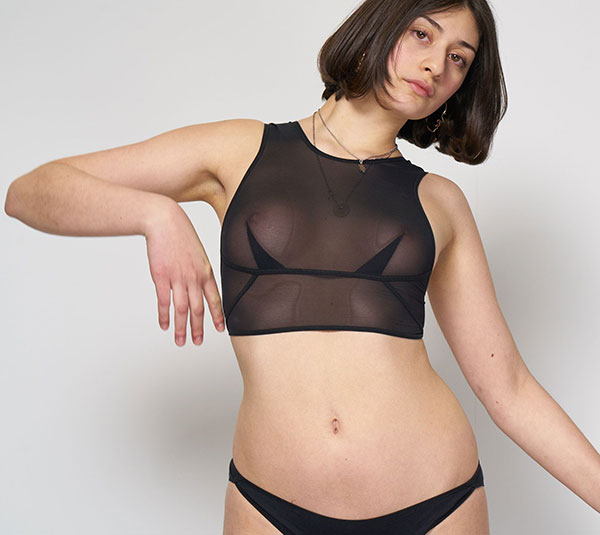 Some designs, Scherre allows, are inspired by cross-dressing, porn, and bondage styles, though elevated and softened through the details of their cut, their lush fabrics, their offbeat colors, into luxury-wear. For me, for sum total is desirably tactile contemporary lingerie, regardless of who's wearing it—to which Lingeriebrief's publisher Ellen Lewis adds the words "sensual and ethereal." Exactly.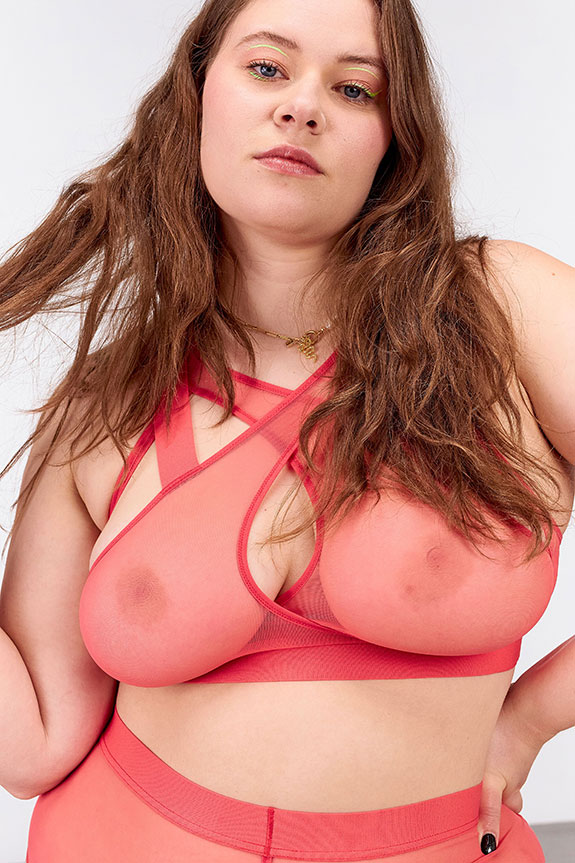 The brand name—in English, the Daughter of O–adds to the allure, referencing the 1954 French erotic novel The Story of O and subsequent film adaptations. What's more, the beautifully designed company website (lafilledo.com) and Instagram page (lafilledo) know how to draw in adventurous customers of all persuasions. Modeling the wares, some for the first time, are non-professional women, men, and those of indeterminate gender and race, all-inclusive in size and shape, with all kinds of hairdos, some showing tattoos, body hair, and even pubic hair, some displaying what are generally not considered good-looking faces.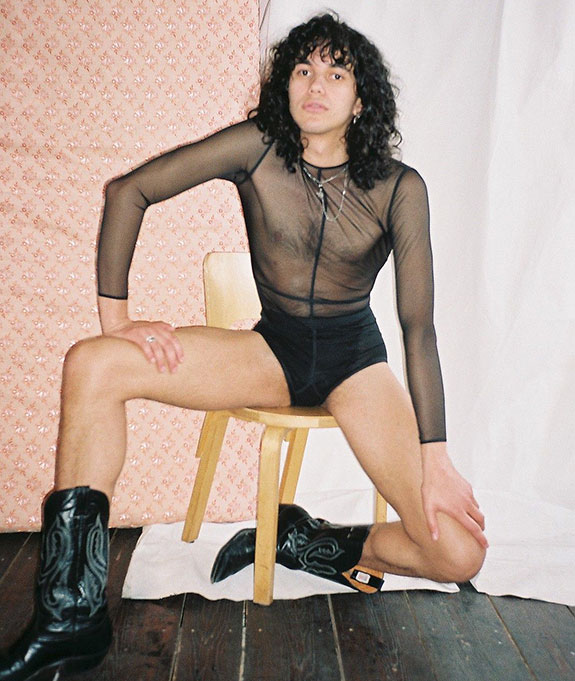 True, the use of real people modeling lingerie is hardly unique these days. The difference here is their on-camera candor–sometimes bold, sometimes awkward and shy—and the on-target styling and photography. And while bras and panties on those not born female may strike some as lingerie sacrilege, the overall effect extends the norms of what's fetching and delectable. "We kept building the brand around this innate DNA," Scherre wrote in an email. That and self-acceptance are La Fille's major claims to fame.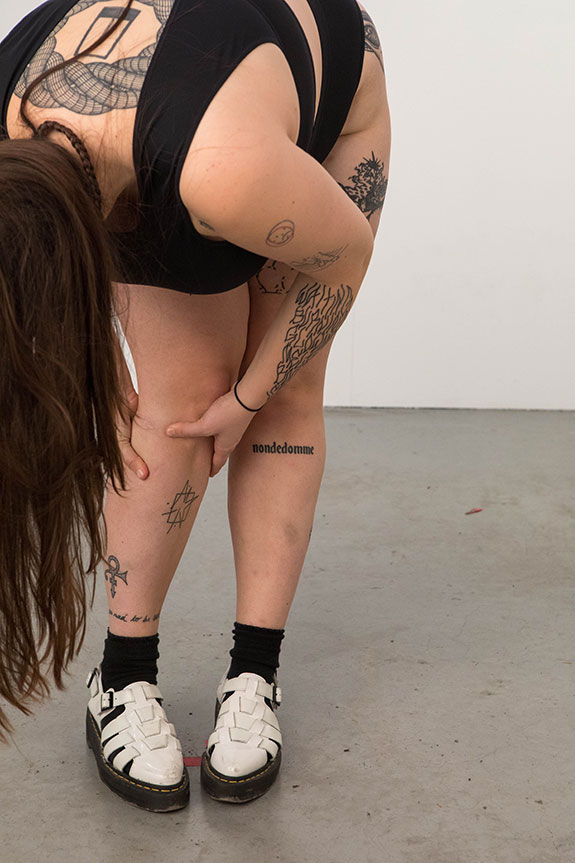 Now it's one thing to to be in sync with the times and dress for the public in Demna Gvasalia or Ivy Park x Adidas. But as Scherre put it, making a statement in our underwear, "a private layer to the outer world, shows a tremendous lot about our selves." That may be a stretch for those with underwear drawers filled with schmattes, but La Fille underwear feels so good.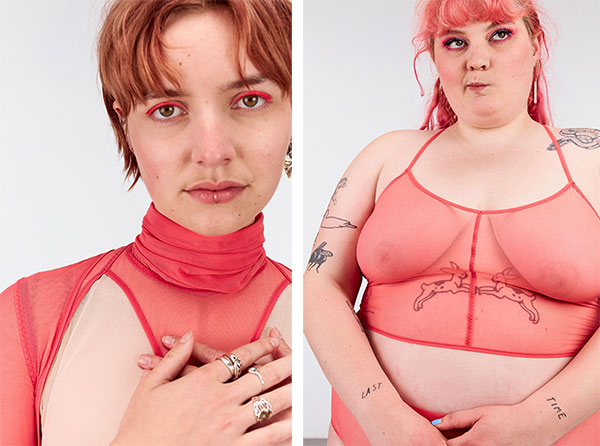 The bottoms, bodysuits, and bathing suits are tantalizing. No question about that. But it's the bras  that are the real game changers, as customers at La Fille's U.S. retailers–Azeleas as well as Brooklyn Fox in New York, Supernatural Lingerie in Birmingham, Michigan, and Alla Prima on the West Coast–soon discover. Some morph into sheer, sleeveless T-shirt tops. They contain such iconic details as carefully placed, acute-angle front-and-center bra cup darts, they all break with the nipple-reveal taboo and the whole alpha-numeric system of breasts needing to be carefully sized. And thanks to sliding closures rather than hooks and eyes, these size-inclusive bras fit like a dream and provide a modicum of stability. "The versatility of their fit is amazing," Yolaida Duran told me.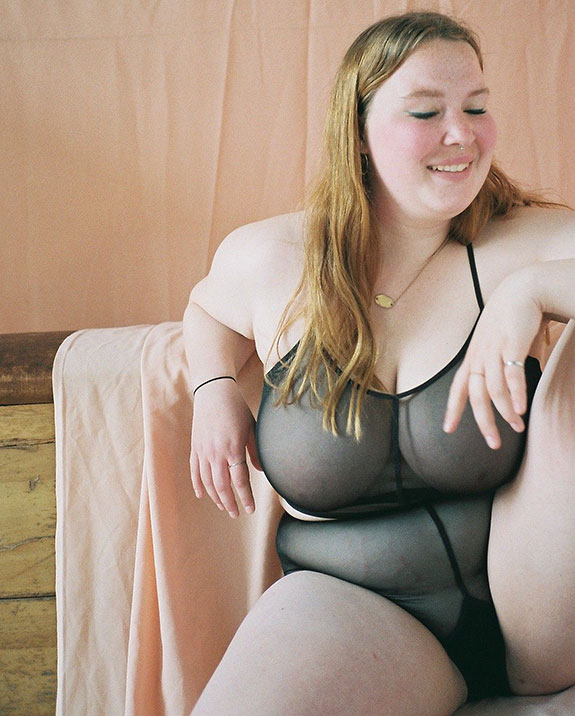 But most important of all is the signature monowire in many La Fille bras. As Scherre puts it, "separate wires create a more dense look, more covered." Monowires not only eliminate the need for an underband and give a longer, leaner torso, but they free up the fabric frame, allowing her "to create different lines, design-wise. This rudimentary change in bra design looks magical," she adds, mimicking the line water makes on the chest when women bathe or swim. As the lingerie industry is well aware, bralettes, sans underwiring, have become standard in recent years. I wonder if La Fille's streamlined monowires won't signal the widescale return to metal in bra designs?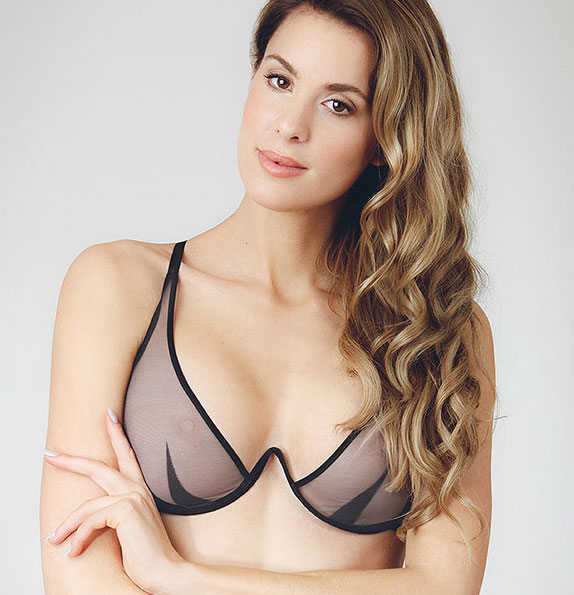 Here's a sampling of La Fille bras: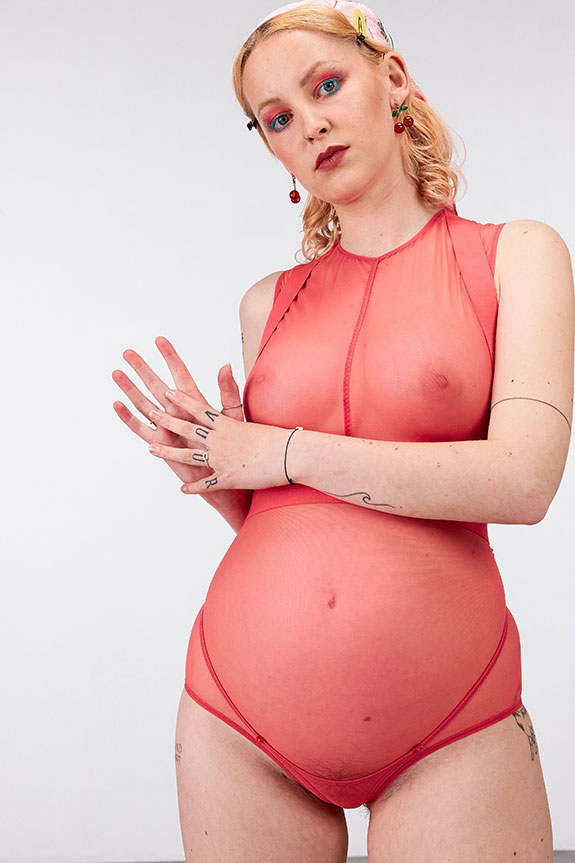 BIRD is one of 19 pieces in a recent gender-neutral collaboration with the French designer Sébastien Meunier (formerly at Martin Margiela and Ann Demeulemeester). Made of tulle, this lightweight but powerful bra has a flat-fit crew neck top (no chest shaping), a single wide central band running up the front, and another up the back. It's a Scherre favorite, wearable by all sexual persuasions, with sizes accommodating chests up to 53-plus inches. "Bird is what happens when we leave the mental cage and enter the world of endless possibility," she told me.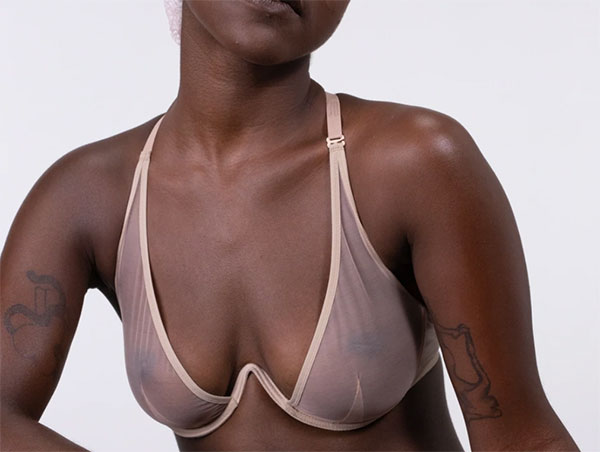 CHIME FEST, in monofil, is a whole new take on the minimal support bra, whose curved monowire is shaped into an inverse V in the cleavage. Multiway straps–straight, halter, or crossed—make for diversity and ward off shoulder gouging. The larger sizes have extra-wide straps for even stronger support. Mjellma Abazi, a Brooklyn Fox sales associate, says customers for this bra range in age from "early twenties maybe into the forties."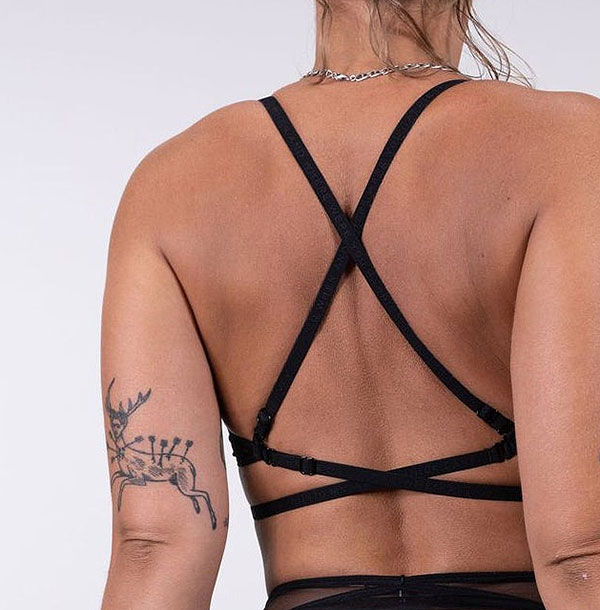 INTO DUST looks at first glance like a standard, everyday bralette, with those below-center cup darts angled up to the nipples. But it also has an alternate strap that criss-crosses the back and circles around the midriff. What's different is how supremely lightweight it is. I own this monofil bra and can attest—it's so airy that it squashes into practically nothing in the palm of my hand. Then I put it on, and it feels gorgeous, like weightless bespoke.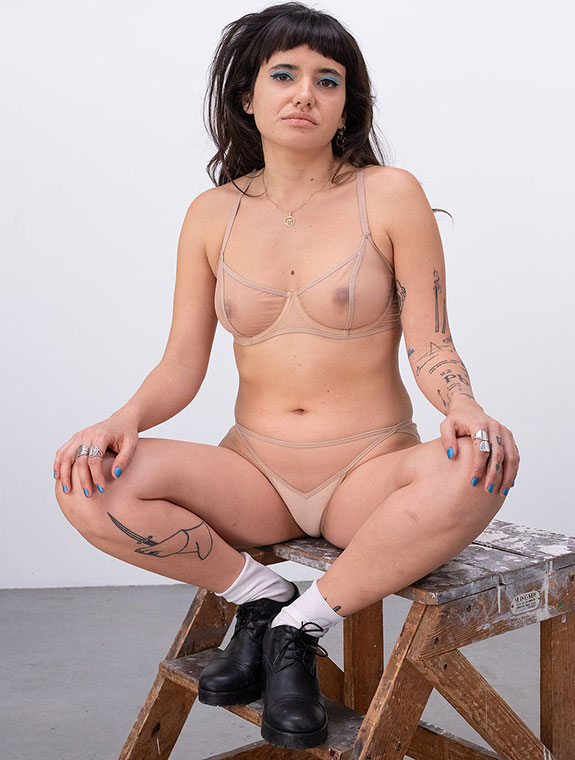 TO MYSELF, which I also own, is a contemporary monofil balconette whose shoulder straps don't stop at the tops of the cups, but brazenly continue down the sheer front, tracing their way past the nipples. It's for when I'd like a bra that's a little more al dente.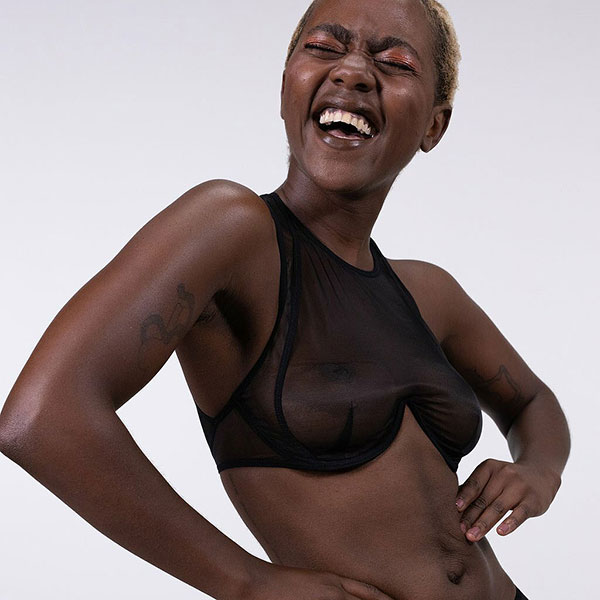 ALOHA, in monofil, cradles the breasts from underneath with that monowire, then extends upwards to the crew neck, has shoulder straps that've evolved into non-grip wings, and an open triangle at the back.
PATIENT, once again in monofil, is a longline bra with nipple darts as well as a wide supportive under-band and a V-strap back.
I could go on, detailing more styles. Instead, check out the website and see for yourselves. Chances are you'll be taken aback and mesmerized.
You can read more of Linda Dyett's articles here