Anita's Wild and Stylish Air Control Delta Pad Sports Bra & Leggings in Orinoco Crocodile Print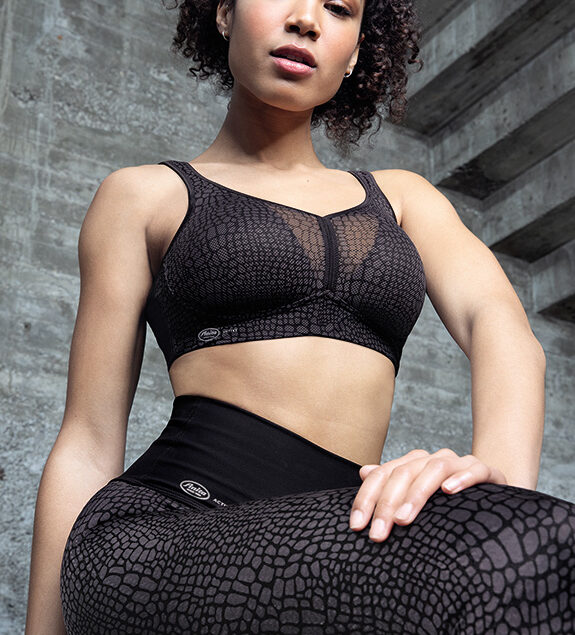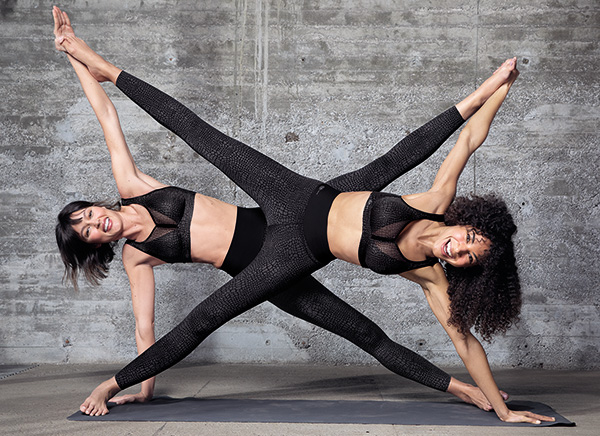 For Spring 2022 Anita is introducing their Orinoco all-over Crocodile print in their bestselling Air Control DeltaPad Sports Bra (#5544) along with their newest High Waisted Massage Sport Tights Leggings (#1676).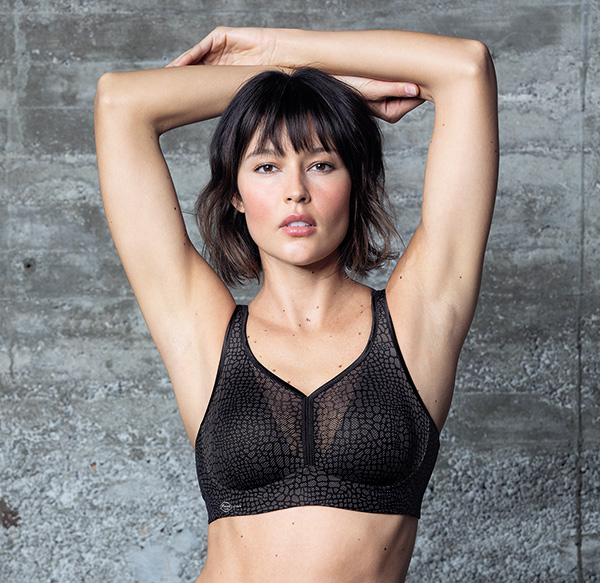 With uncompromising performance power, this bestselling Air Control DeltaPad Sports Bra provides impeccable support and constant air circulation with its breathable, triangular Delta Pad foam cups as the main feature.
Additional support and comfort details include extra-flat seams, a soft, perforated underbust seam, a breathable mesh section lined with power tulle in the back, and ergonomically shaped, fully padded straps available in two widths depending on the bra size.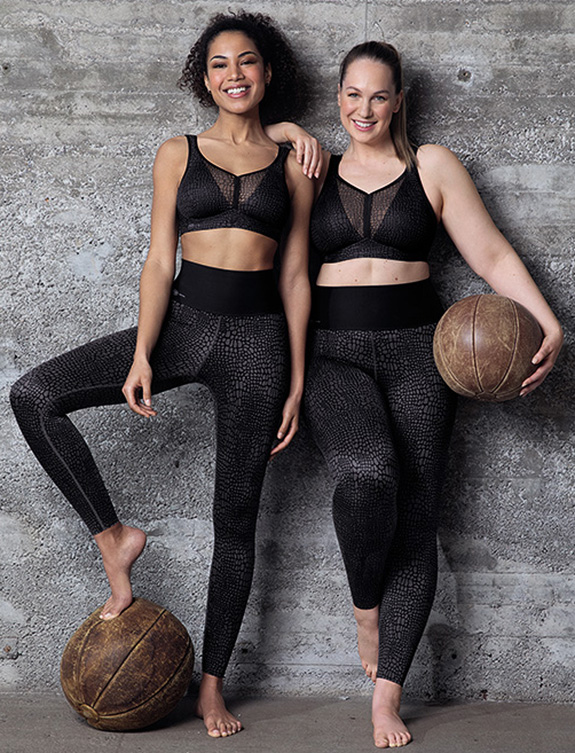 To coordinate with the Orinoco all-over Crocodile print Sports Bra Anita is excited to launch at retail this February their newest Massage Leggings (#1676) featuring a High Waist Band. This especially feminine style achieved through an extra wide and ultra-soft waistband offers a feel-good upgrade.
Honored with the ISPO Award and the iF Design Award, the high-performance Leggings score points with a variety of clever technical features. While the soft waistband, extra-flat seams and clean-cut edging around the legs ensure an unbeatable feeling of comfort, the textured fabric with its integrated 3D nubs gives a continuously toning leg massage, and can help improve blood circulation.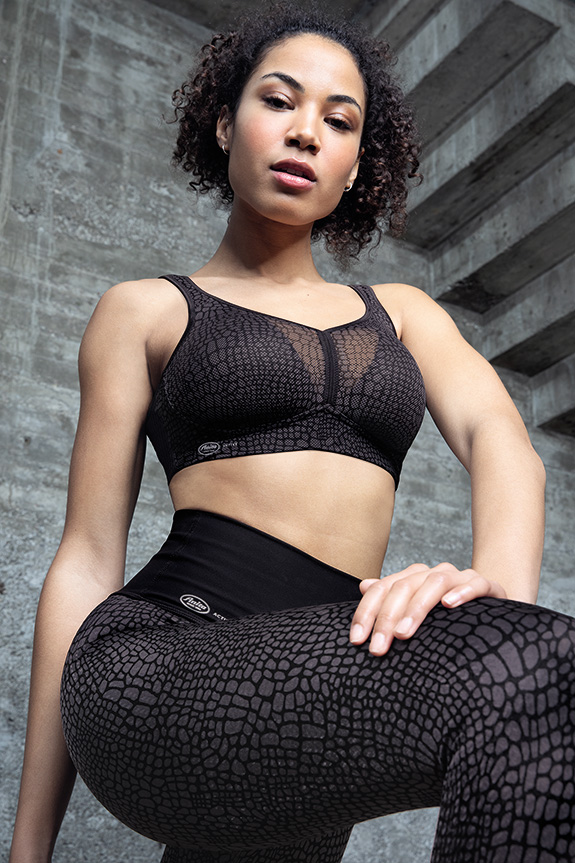 The fast-drying, breathable fiber structure also guarantees optimal air circulation and transports moisture away from the body, keeping the skin dry. With the extravagant Orinoco all-over Crocodile print these new High Waist Leggings are guaranteed to be an eye-catcher whether in the gym or out and about in the city.
Air Control DeltaPad Sports Bra is currently available in White, Smart Rose, Anthracite and Coral/Anthracite. Size Range:   AA – E 30-42, F 30-40, G 30-38 and  H 30-36
High Waist Massage Leggings is available in the Orinoco Print in sizes 6-18.