Simple Sophistication ~ Empreinte Welcomes the Romy Collection for SS22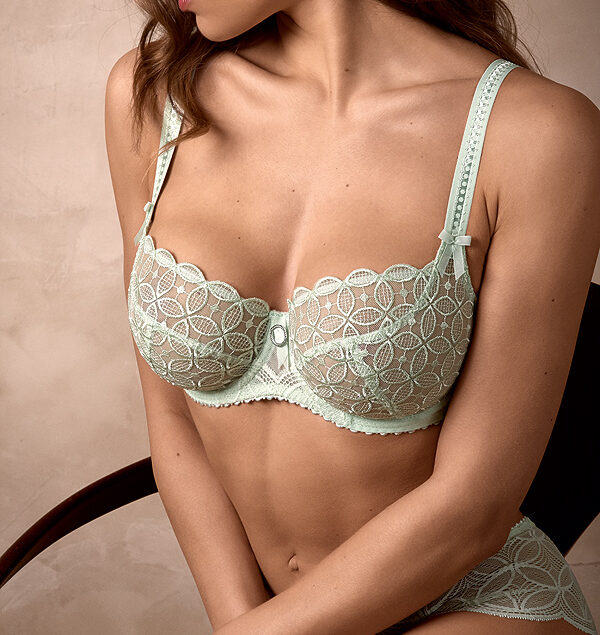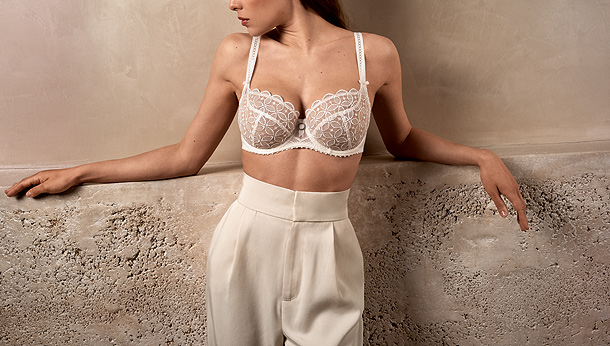 A delightful addition to Empreinte's Basics range, the vibrant ROMY collection features feminine styling with flawless support. The elegantly embroidered design and soft, geometric lace is stunning and enhances the beauty of the entire collection.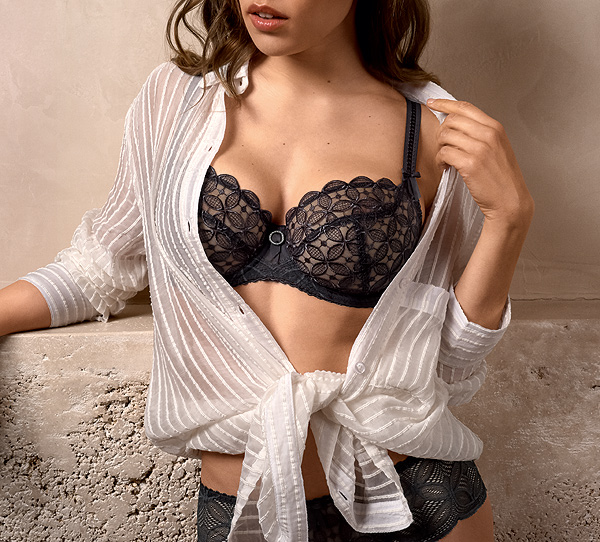 Underwired Full Cup Bra (#07212) With its well-centred straps, dense embroidery and reassuring lining, this classic shape encapsulates all the advantages of a bra which provides excellent support. Available up to an H-cup. Performance and elegance combine here to create a new, must-have lingerie item. Sizes: 34 to 46 cup C/D, 32 to 46 cup E/F/G, 32 to 42 cup H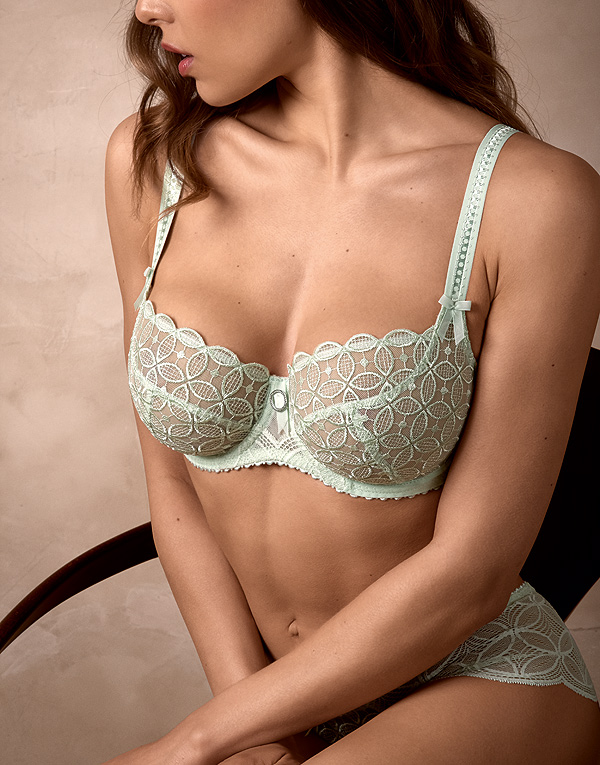 Underwired Low-necked Demi Bra (#08212) The embroidery is beautifully showcased on this shape, which is popular due to its neckline and perfect support. The cup is constructed in 3 sections to create pretty shaping. This is reflected in the regular curves along the scalloped edge. A hint of lace decorates the centre of the bust on this essential shape, as well as a delicate ribbon and eye-catching ring. Sizes: 32 to 42 cup C/D, 30 to 42 cup E/F, 30 to 40 cup G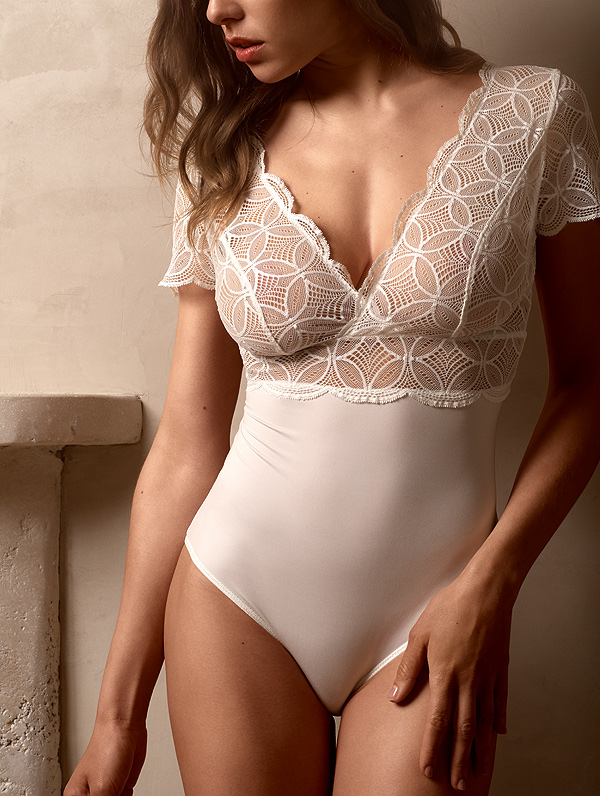 Bodysuit (#10212) The sexy, comfortable Romy bodysuit delights with its on-trend and unique style. The plunging lace neckline at the front and back and small sleeves with a ready-to-wear look are a delight. The body made from a 'smooth mesh' fabric makes you want to just slip this garment on and for it to become an everyday companion. Sizes: XS/S/M/L
Available colors in the ROMY collection include: NATURAL, an essential and elegant colour for the summer season. AMANDE: A soft, light pastel mint shade to beautifully showcase the embroidery and lace, and REGLISSE: Somewhere between brown and grey, this is a beautiful alternative to black.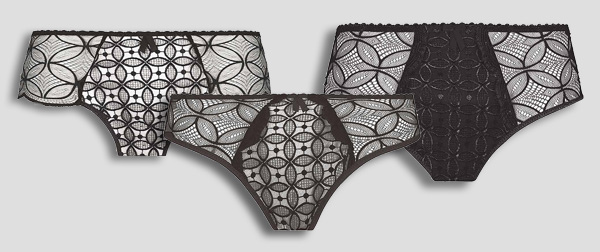 Romy Shorty, Brief & Panty
Shorty (#02212) These French knickers are predominantly made from very soft, high-quality lace which beautifully showcases feminine curves. The elasticated waistband on this item, much appreciated for its invisibility under clothing, has a little decorative trim for added interest. XS to 2XL
Brief (#03212) Top-quality embroidery and lace decorate this shape with its carefully conceived cut. A very light piece which is perfect for everyday wear. XS to 2XL
Panty (#05212) This comfortable, soft and elegant flattering shape is popular due to its high waist and full coverage. The interplay of lace and embroidered inserts lengthen the figure in great style. S to 4XL
See more Empriente collections in their Spotlight