New York Lingerie Shows Part 2 ~ Curve
By ELLEN LEWIS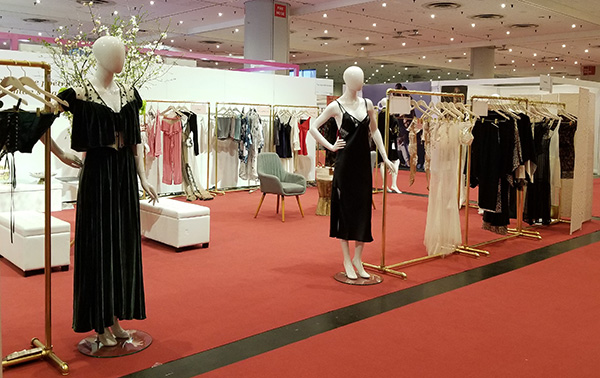 While I intend to showcase visual highlights mined from the Curve NY show, I have a few macro-observations I want to present. As a merchant, I am not only charged with identifying product with sales force, but also, I must sniff out shifts in consumer interest at a visceral level. This is the lingerie trade show where such vibes emerge. It is, by default of space availability, the only venue capable of accommodating mainstream brands as well as side shows valuable to retailer education.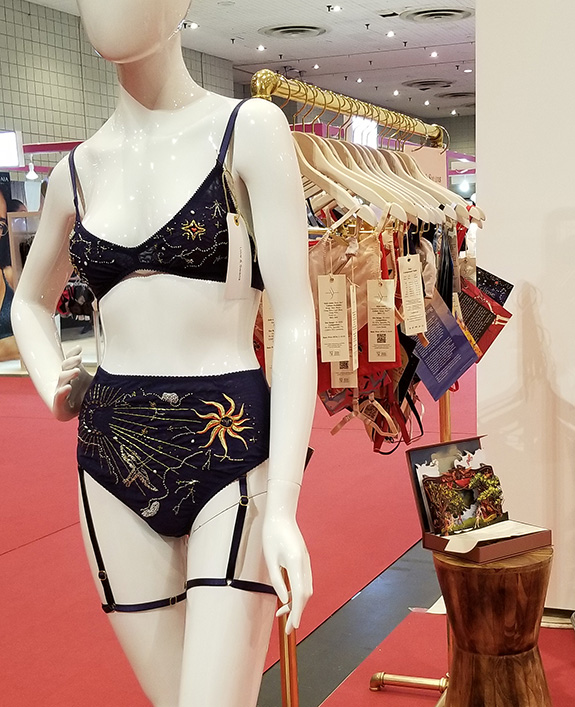 Love and Swans
I will go first with The Lingerie Briefs Salon, a joint collaboration between my brand and Curve NY. They proposed a Salon concept showcasing small independent entrepreneurs whose budgets could not accommodate a tradeshow presence. I agreed to share my liaison with many Indie designers to whom this exposure would be valuable. My only requirement: a gallery worthy of lingerie art, hosted non-stop by a lingerie expert and set apart visually by its environment.  Thank you Curve! The Salon was a great success with over 100 visitors including specialty and department stores as well as trend services and press. The feedback has been excellent, with some of the brands already being contacted by interested buyers.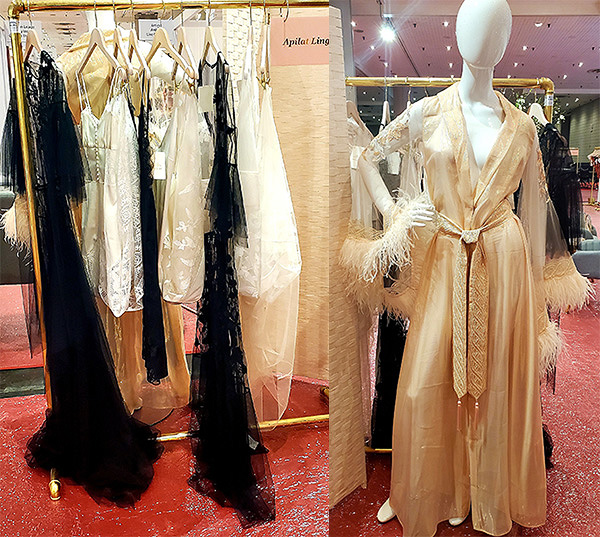 Apilat
By far and away, the major shift in the lingerie biosphere was the percolation of lingerie for men in the marketplace. Besides the ever-growing men's underwear business finding a harbor in intimate apparel stores, I am now seeing intimates specially created for the male body form. This includes trans women as well. To see these collections at a mainstream lingerie show is transformative. We have already showcased Cosabella's entry into this spectrum. At Curve two brands caught my eye.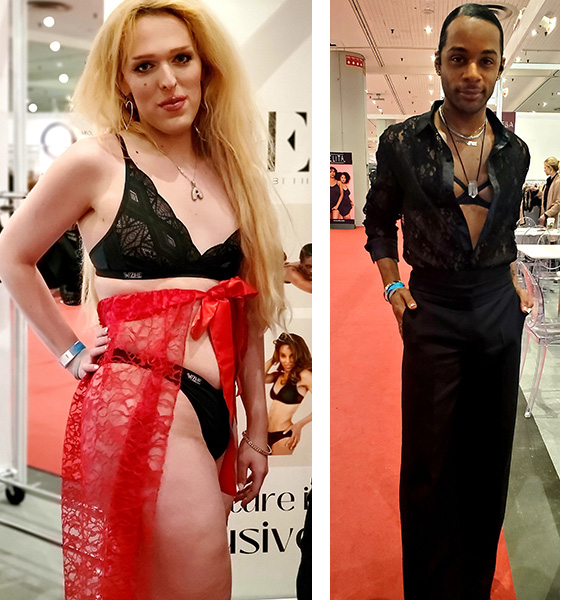 ZHE and Menagerie
Menagerie Intimates created by Roman Sipe, is already an incredibly successful collection in this channel. Roman has been at it for 8 years, dressing a huge array of men craving these lacy items including celebrities, entertainers, and his followers. Smart, talented and a joy to listen to, he is leading the way.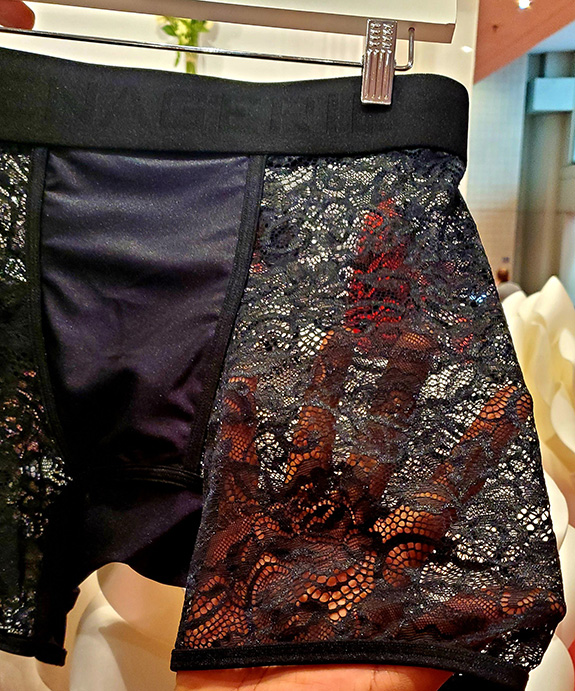 Menagerie
ZHE by Karen Elizabeth is an ode to transwomen. Inspired by her own daughter's story, this is a newcomer to the category focused on the male anatomy.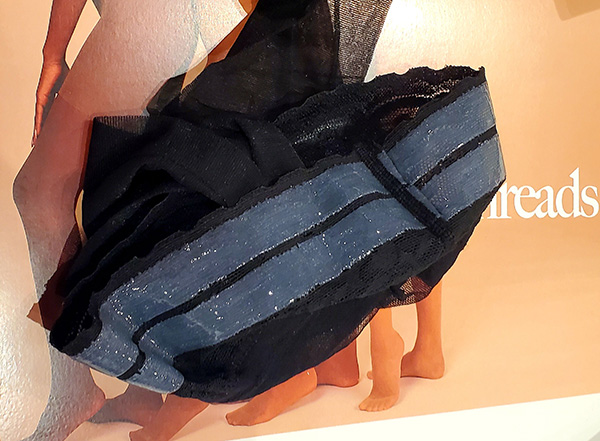 Threads
Then, of course, there is innovation, the lifeline of the foundations business. It is not only the technical advances in product development, note Threads Hosiery and Panty Promise, but also the surfacing of AI in the critical element of fit. Fit Match takes this discussion to whole new level.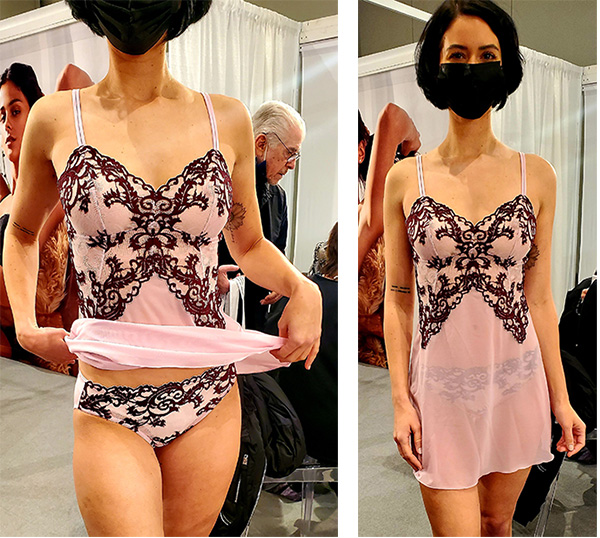 Wacoal
At a mainstream show, particularly in the bra and panty space, one can witness sales successes when reviewing styles that are tried and true. I call these renewed basics, proven margin builders.
Finally, as I mentioned last week in the Evolution Show recap, there are trends. The biggest stories remain the same with a few extra observations:  Lace, embroidery, sheer fabrics, silk, faux leather, bridal and color explosions continue here. Again, the burnt oranges, reds and blues dominate with touches of green and brown emerging as a basic. Bodysuits and soft bras dominate. However, underwires are not to be ignored, especially in soft unlined, silhouettes. Shapewear is back, Prints are kitschy or floral with a touch of graphics.  Pajamas and Robes continue their foray into ready-to-wear. And the touchstone of lingerie is everywhere in the details. Certain messages continue to resonate such as sustainability and size inclusivity and ethnicity. However, it is the emerging focus on the LGBTIQA+ consumer that inspired me most.
The show was smaller than the past. However this allowed for more time focused on each brand. The messages still flowed. The images below help tell this story better than words.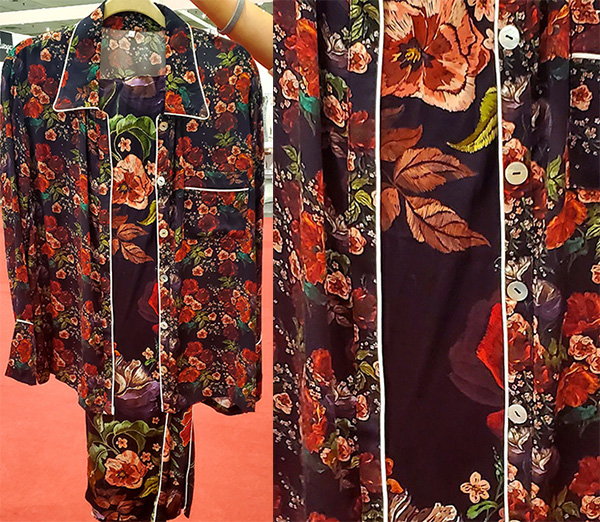 Kilo Brava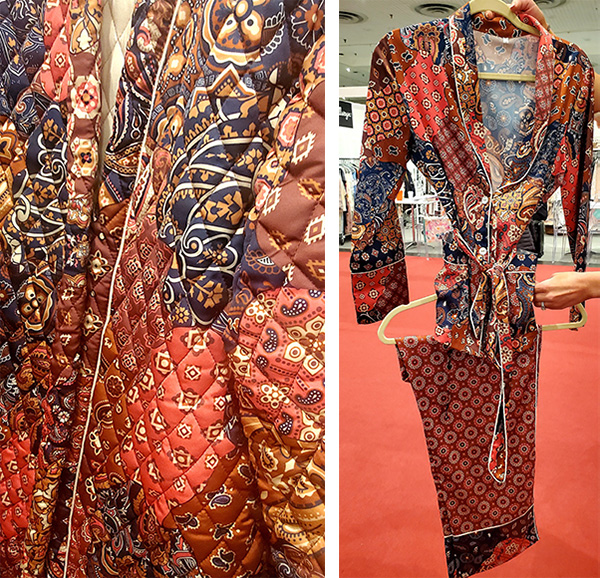 Kilo Brava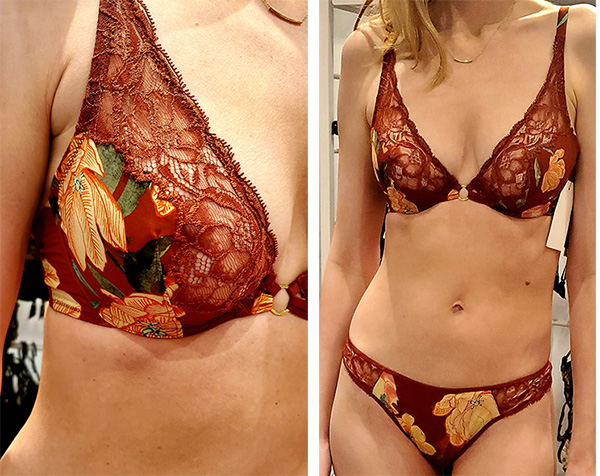 Aubade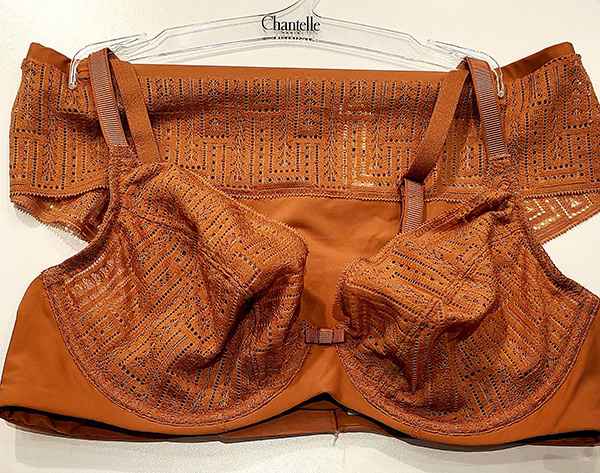 Chantelle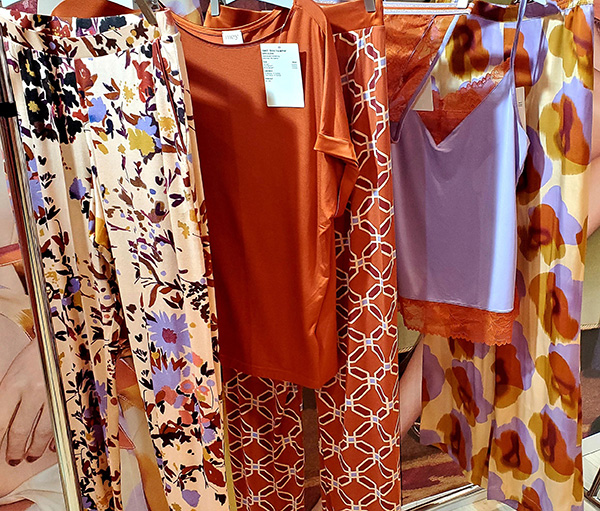 Mey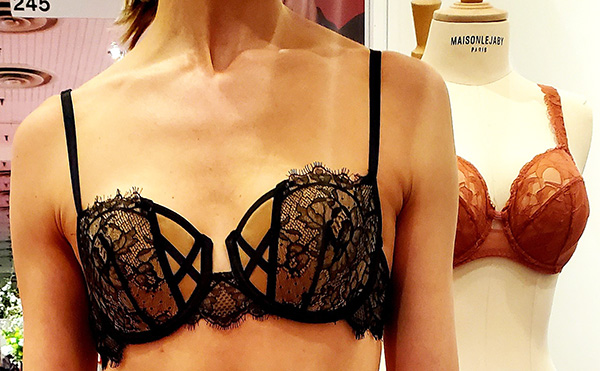 Maison Lejaby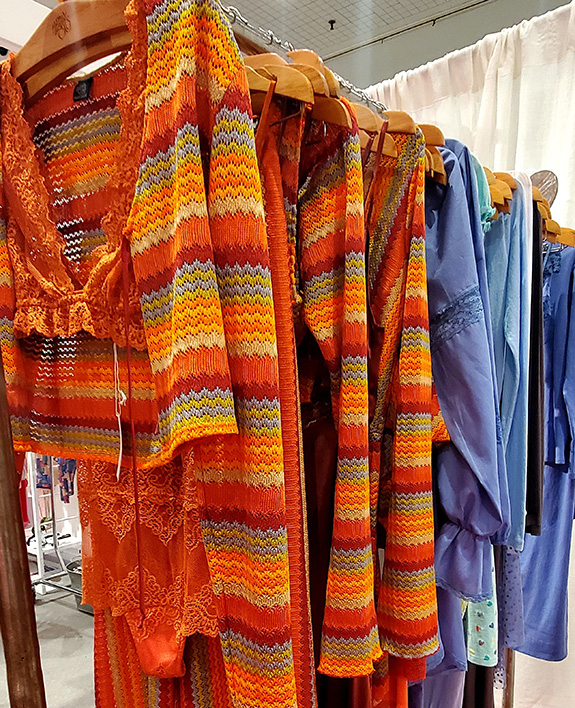 Only Hearts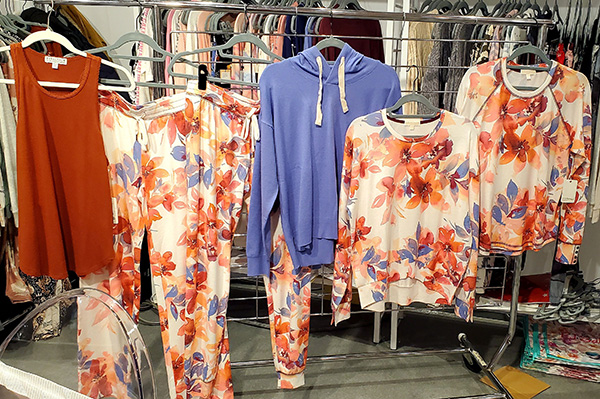 PJ Salvage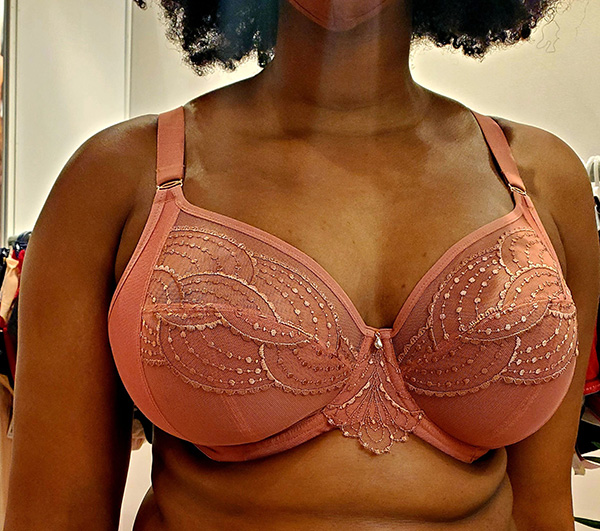 Elomi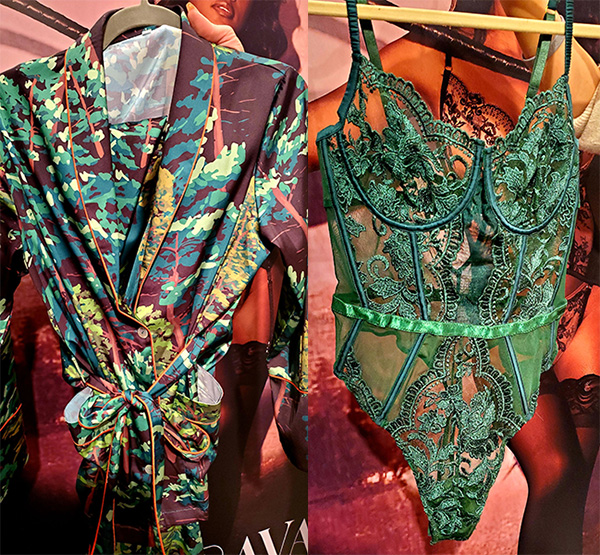 Kilo Brava
Maison Lejaby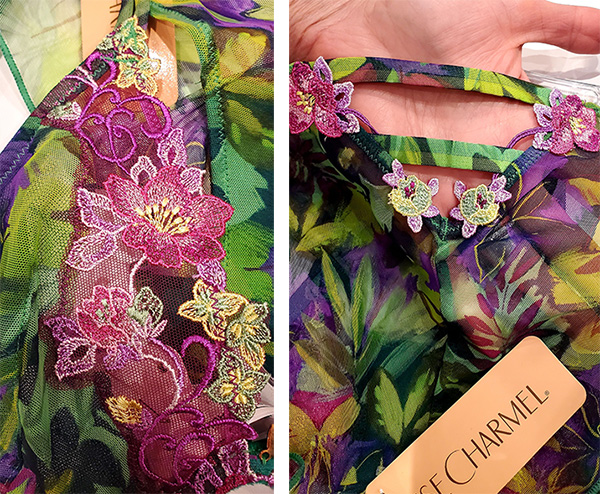 Lise Charmel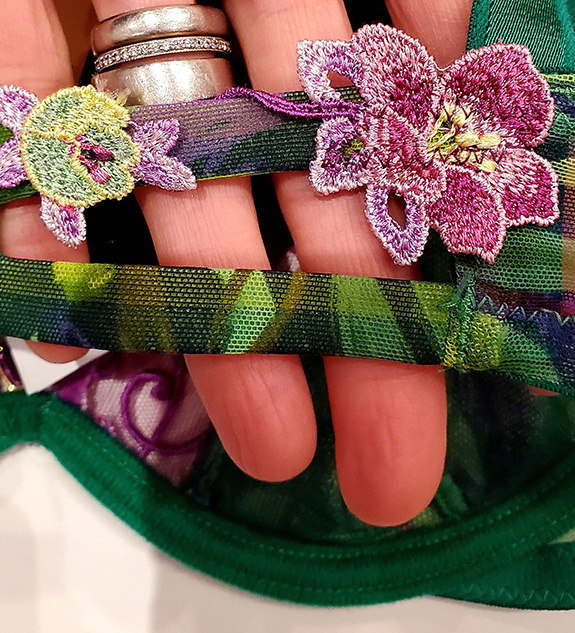 Lise Charmel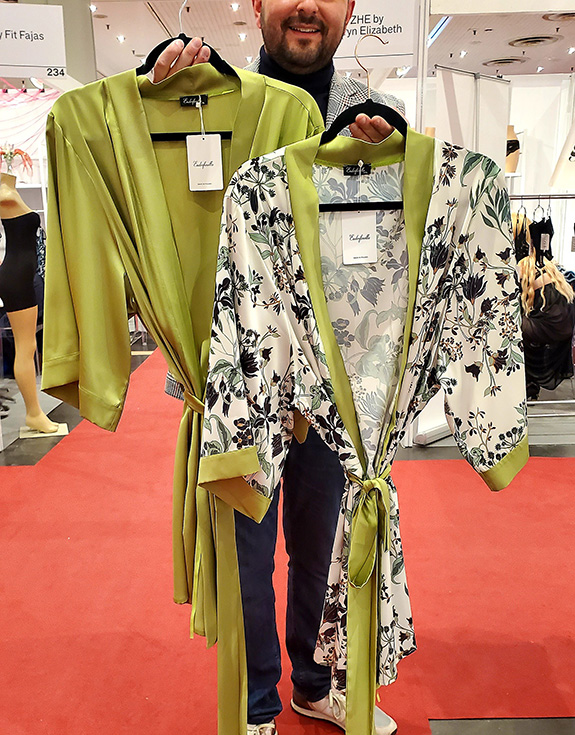 Endorfinella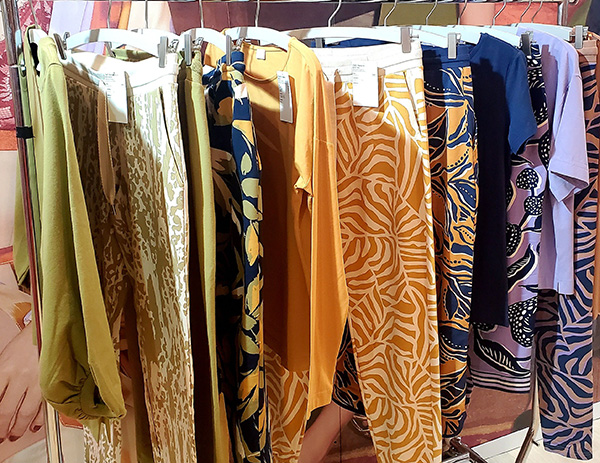 Mey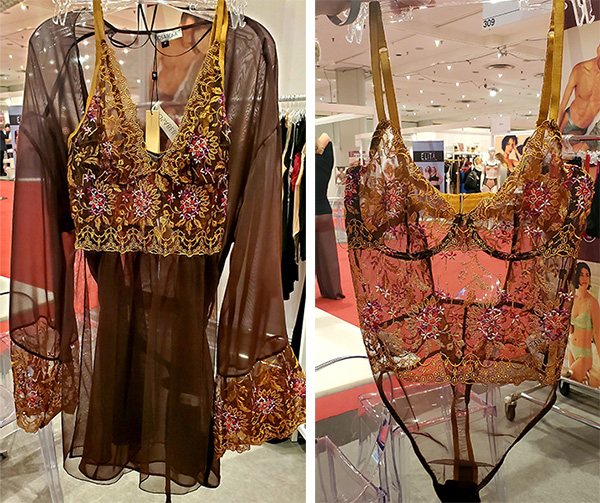 Cosabella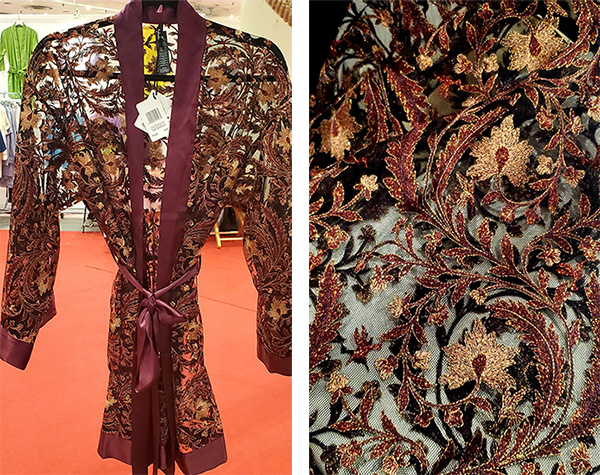 Aubade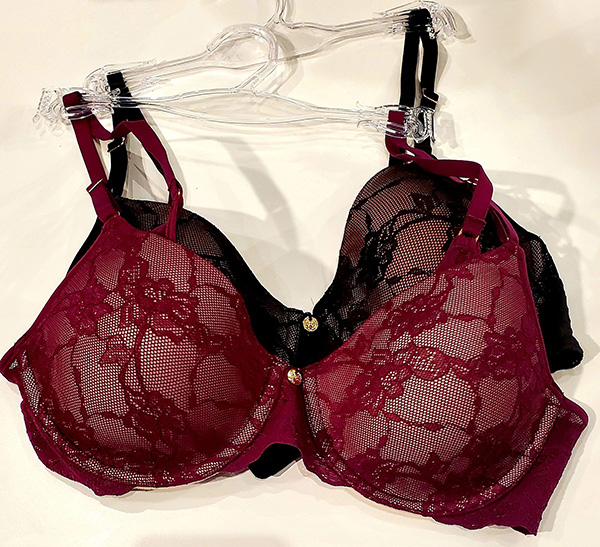 Natori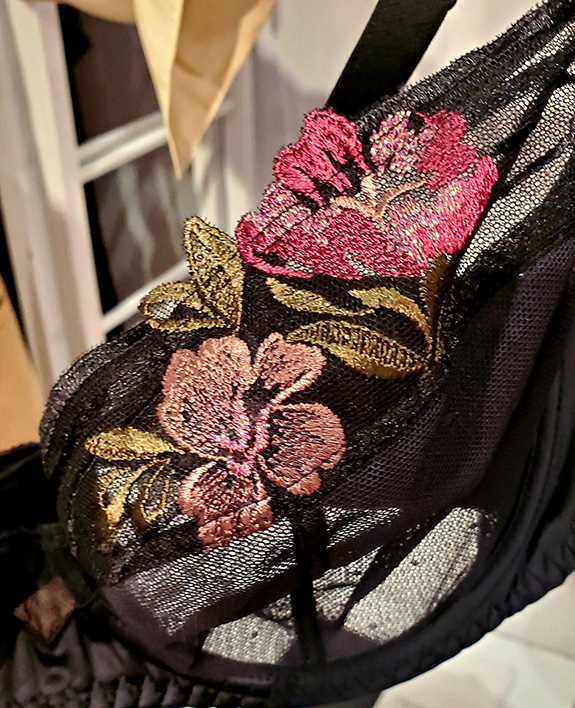 Maison Lejaby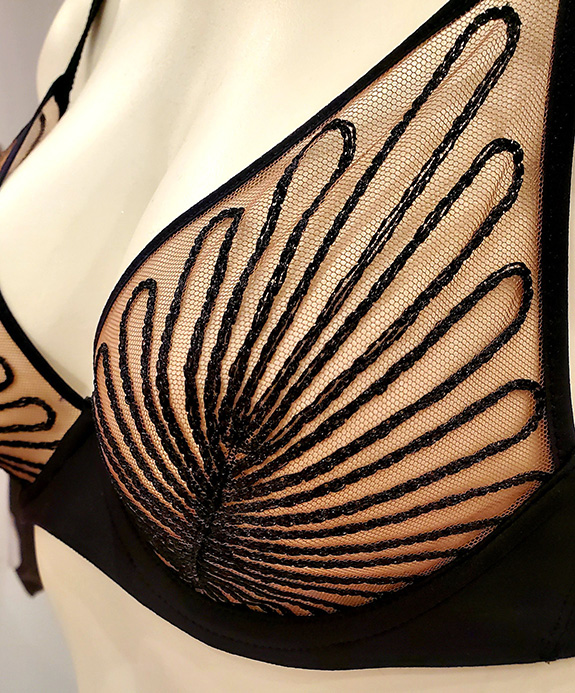 Chantelle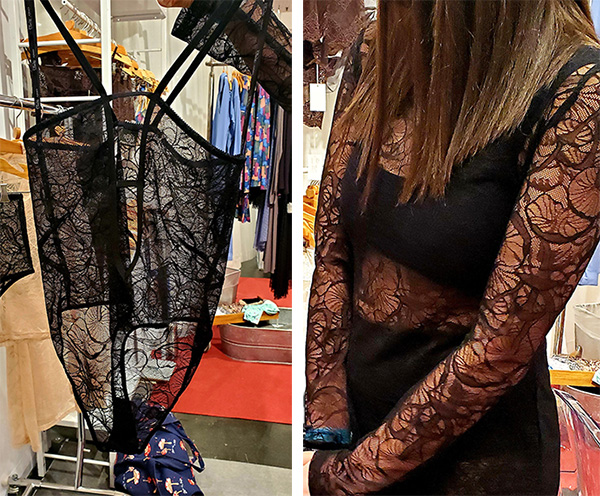 Only Hearts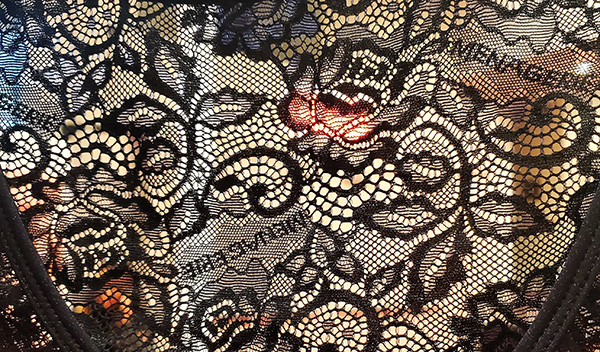 Menagerie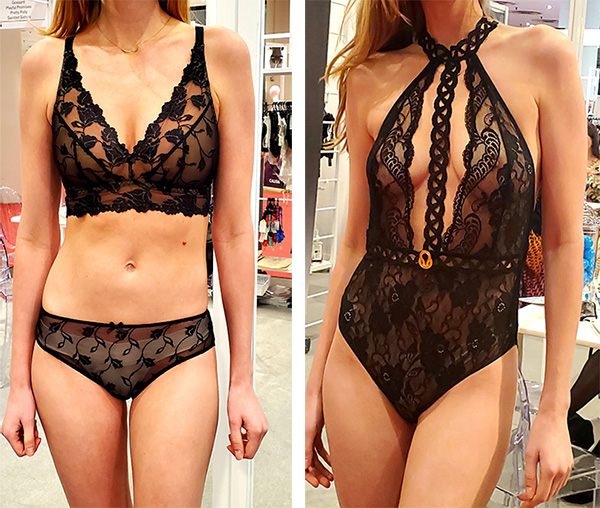 Aubade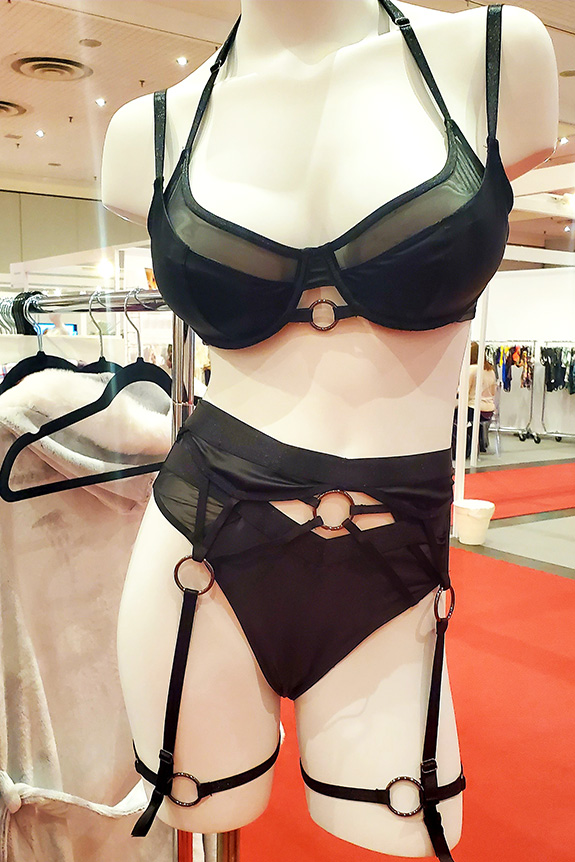 Pour Moi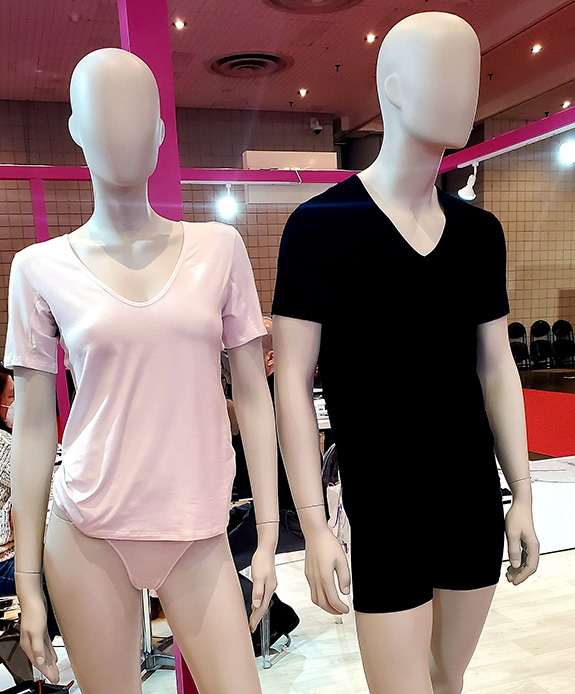 Falke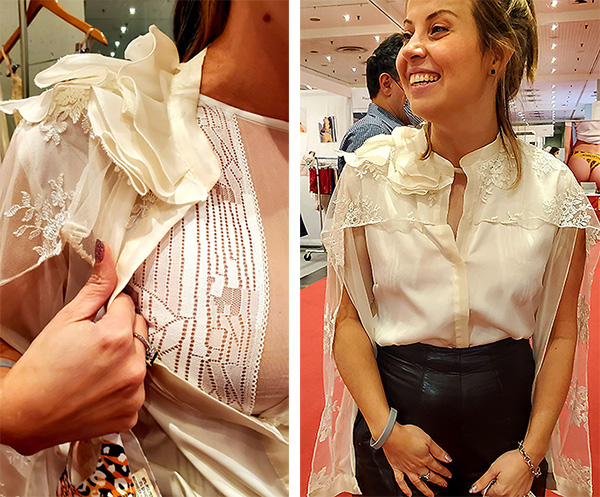 Carol Coelho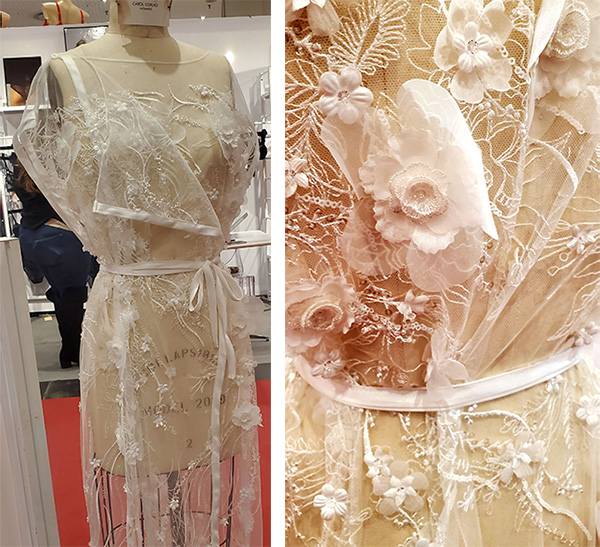 Carol Coelho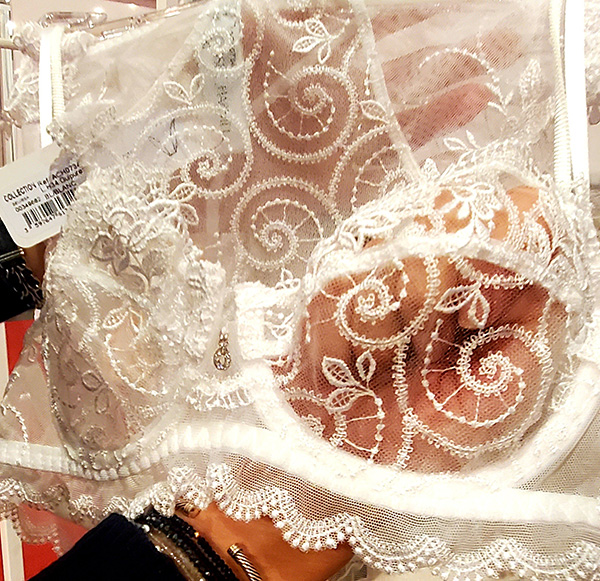 Lise Charmel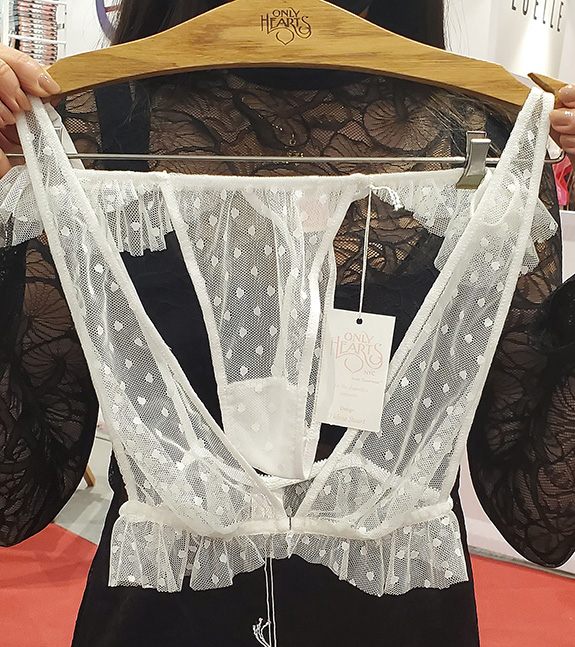 Only Hearts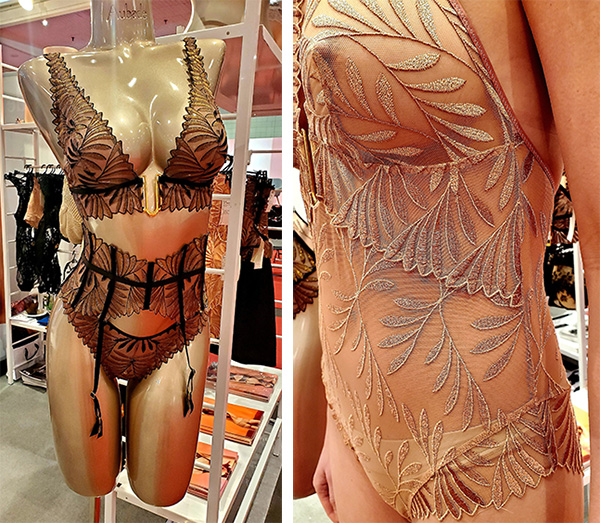 Aubade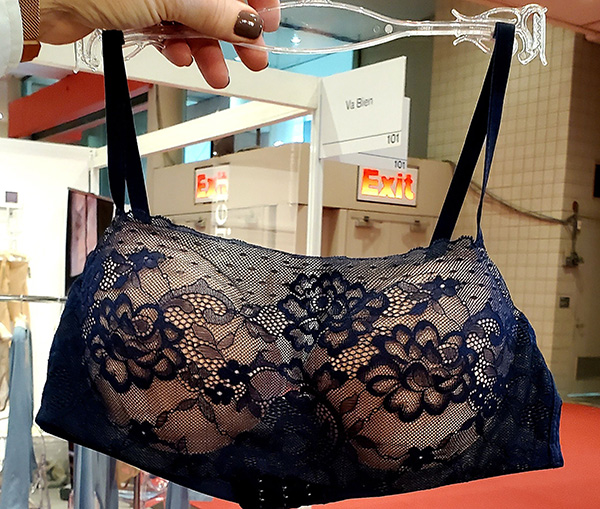 Natori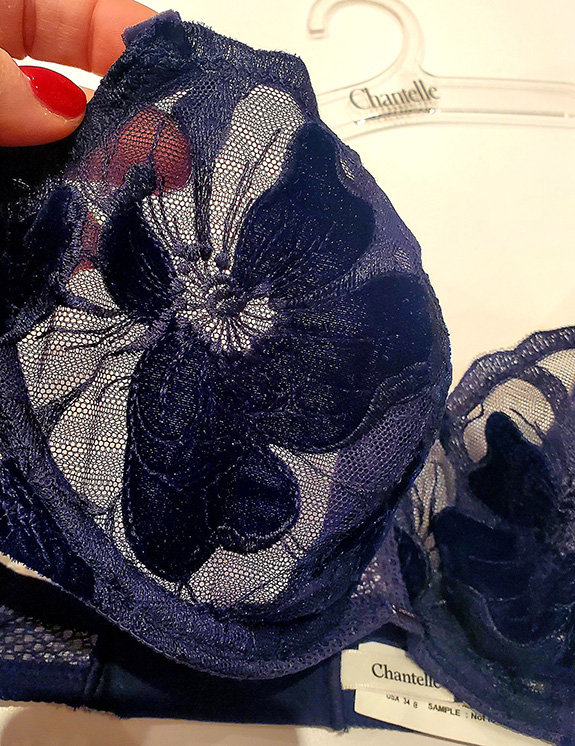 Chantelle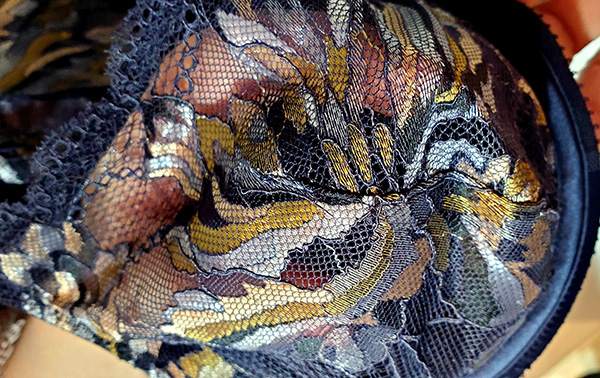 Conturelle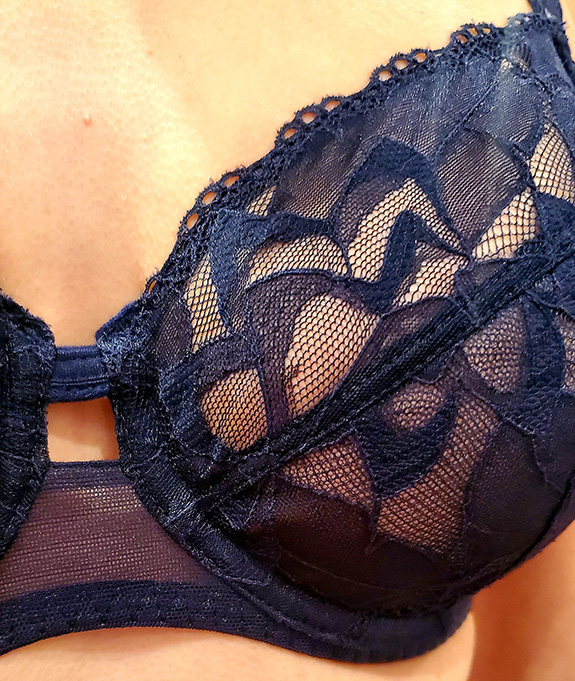 Maison Lejaby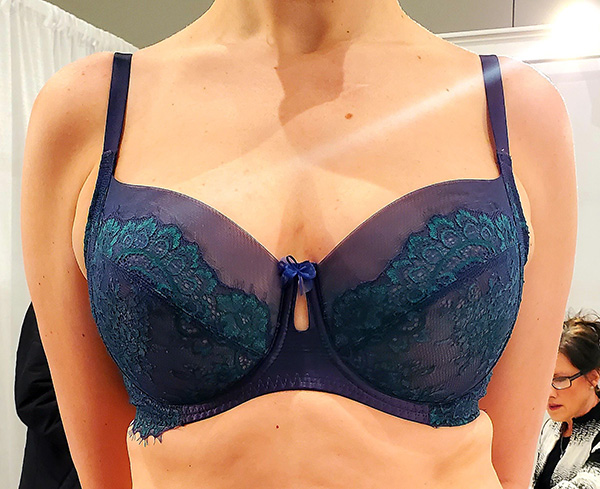 Wacoal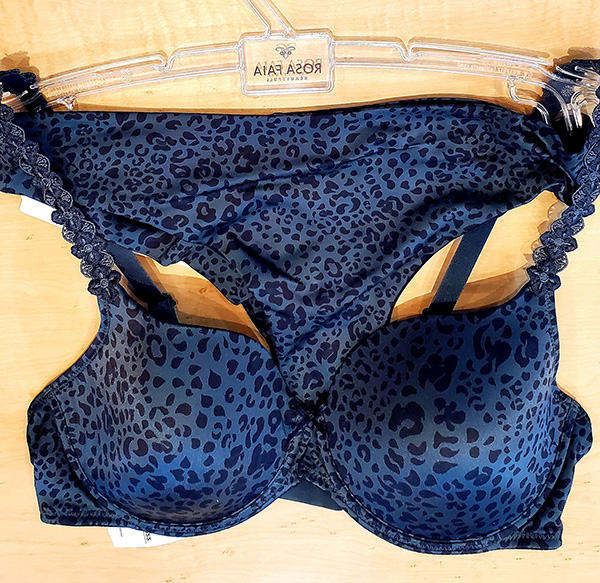 Rosa Faia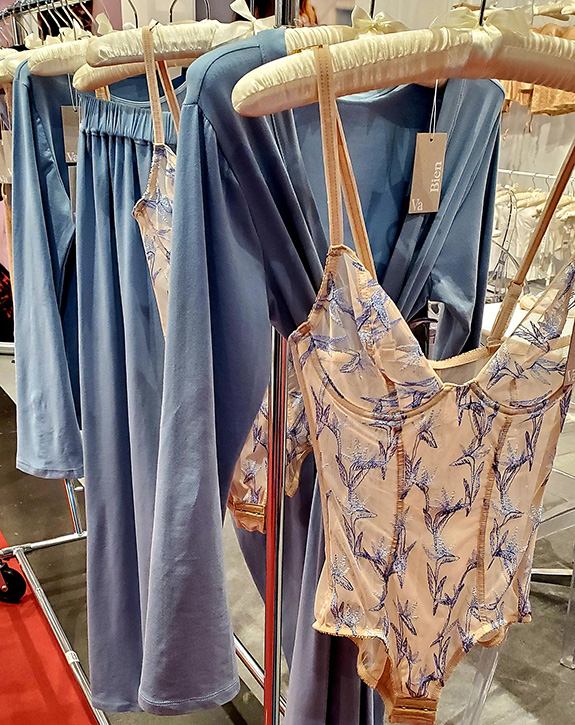 Va Bien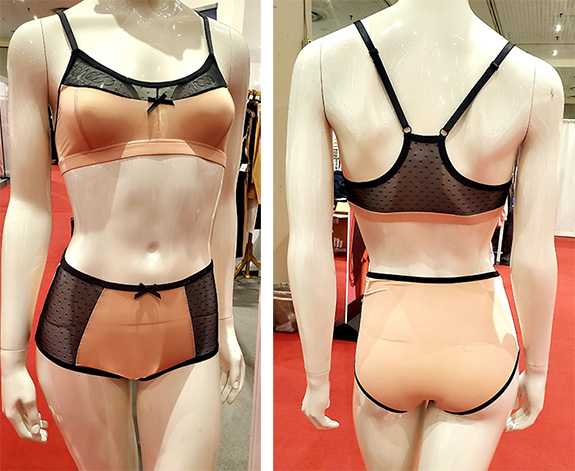 Elita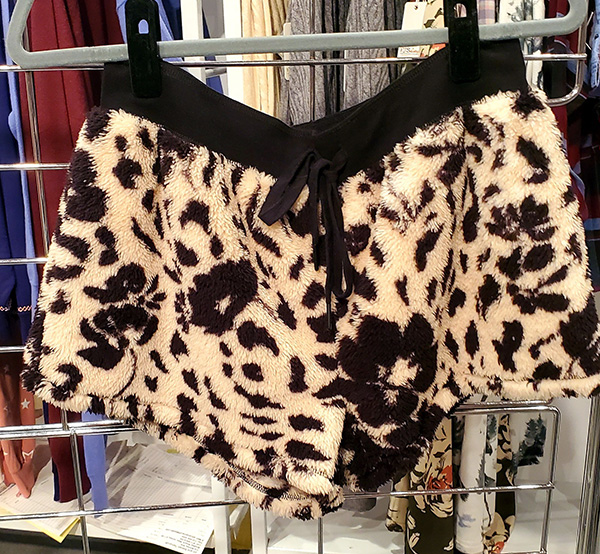 PJ Salvage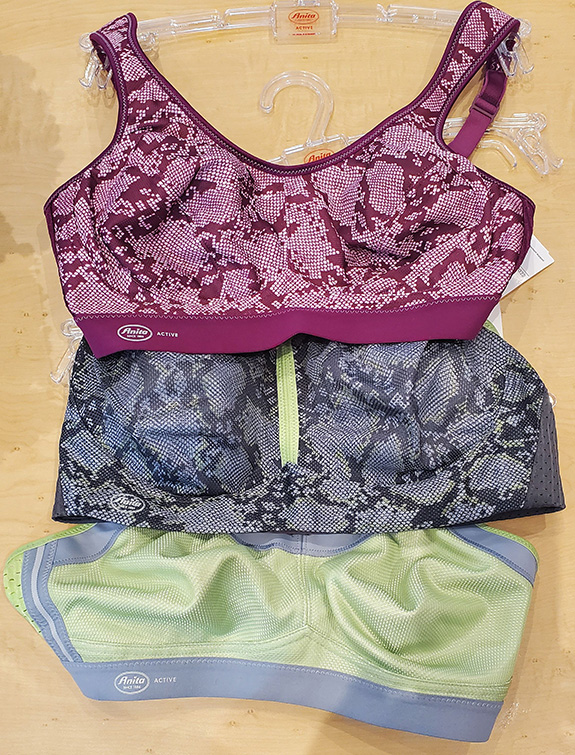 Anita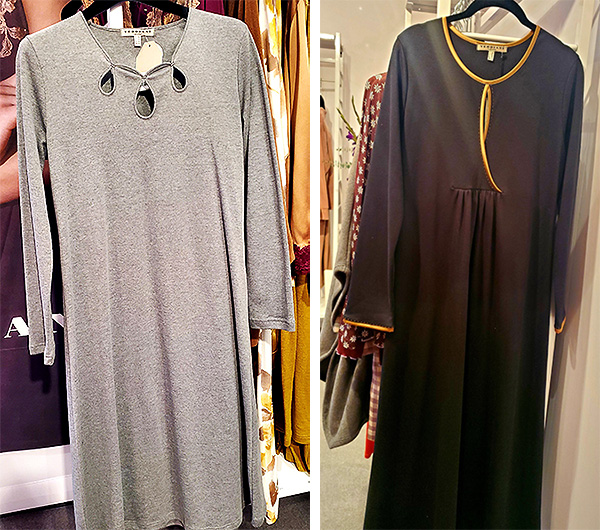 Verdiani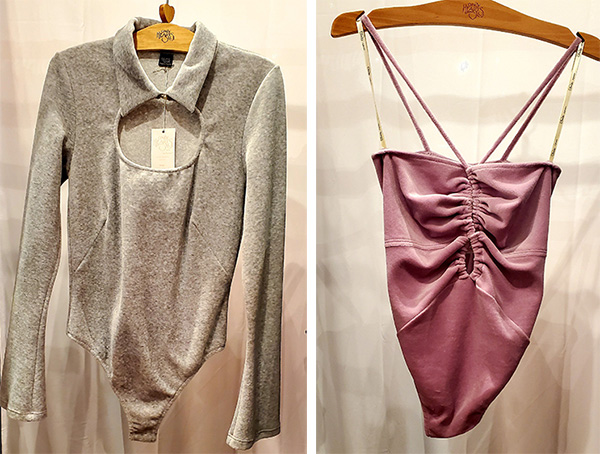 Only Hearts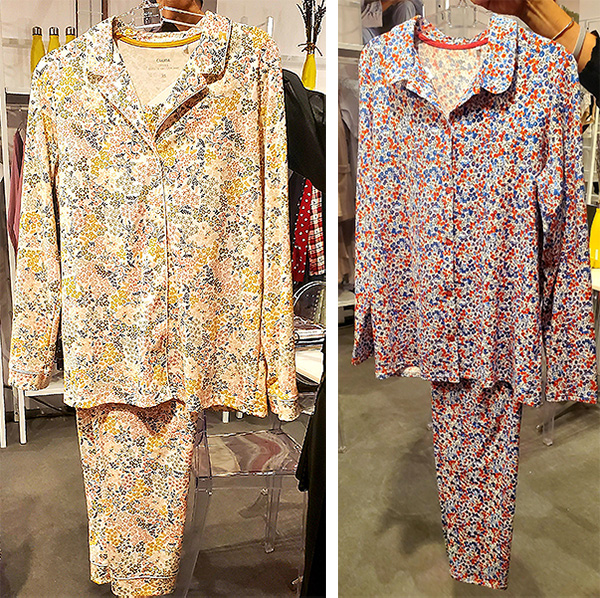 Calida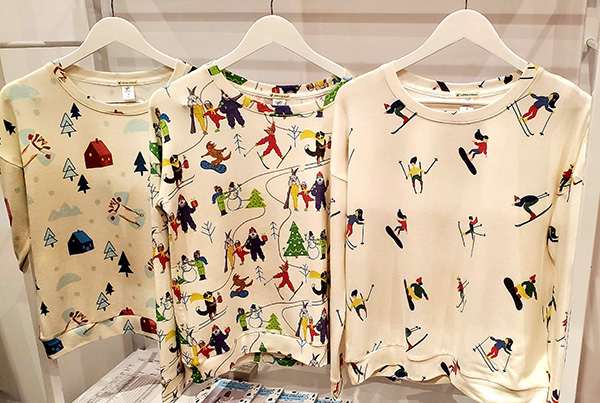 Aspen Dreams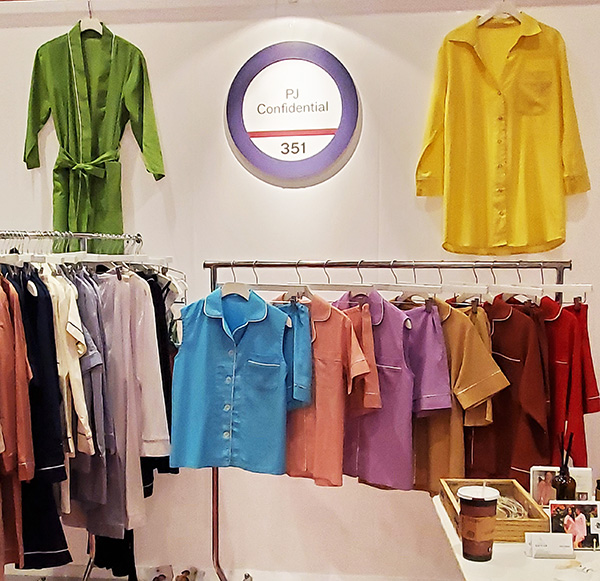 PJ Confidential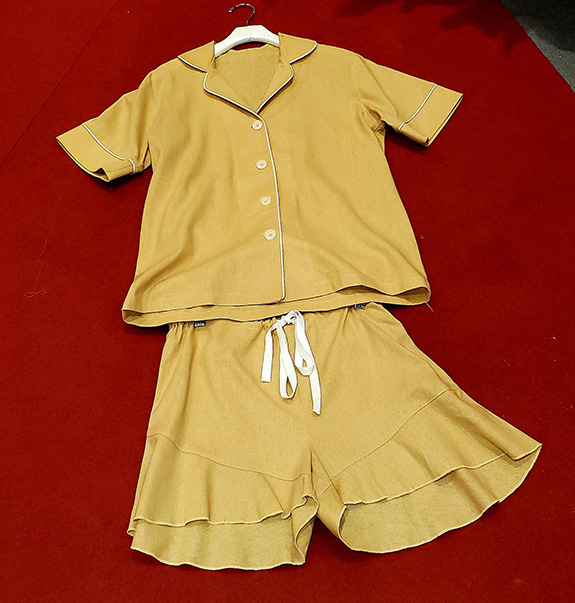 PJ Confidential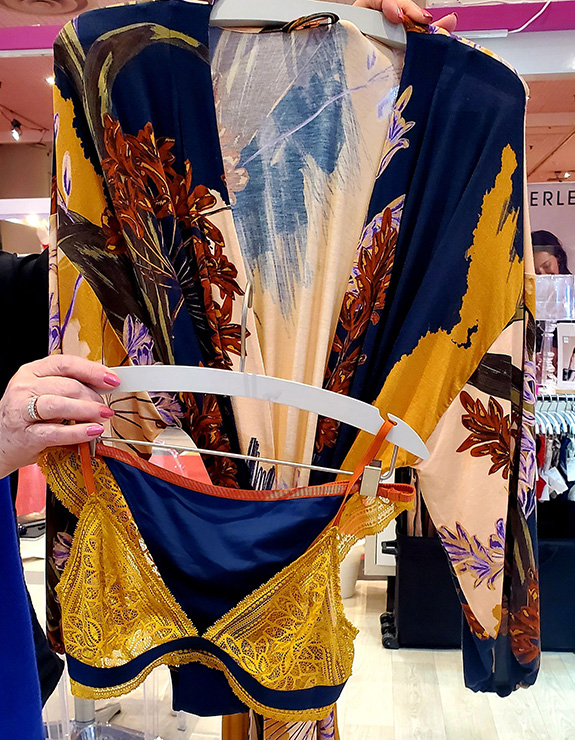 Mey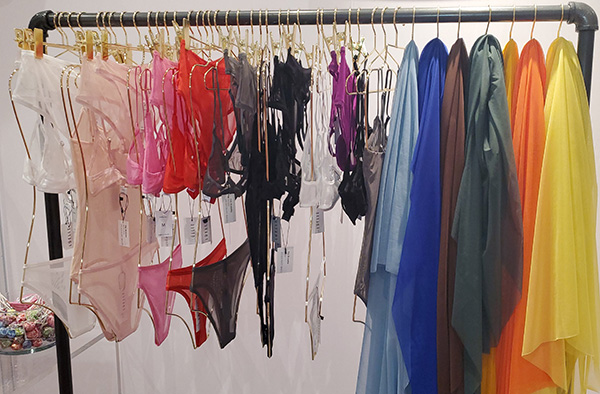 Luelle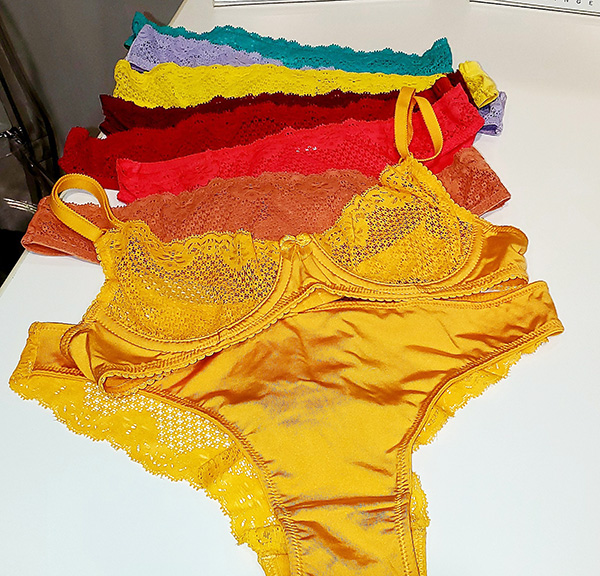 Timpa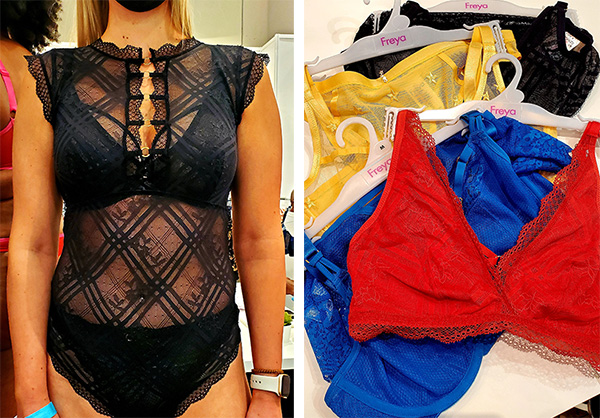 Freya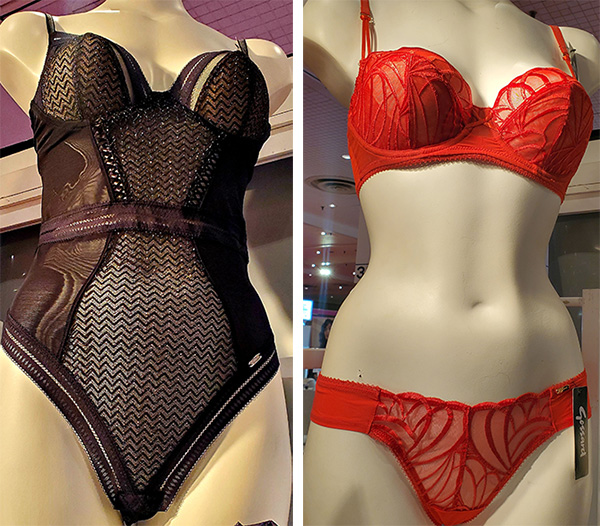 Gossard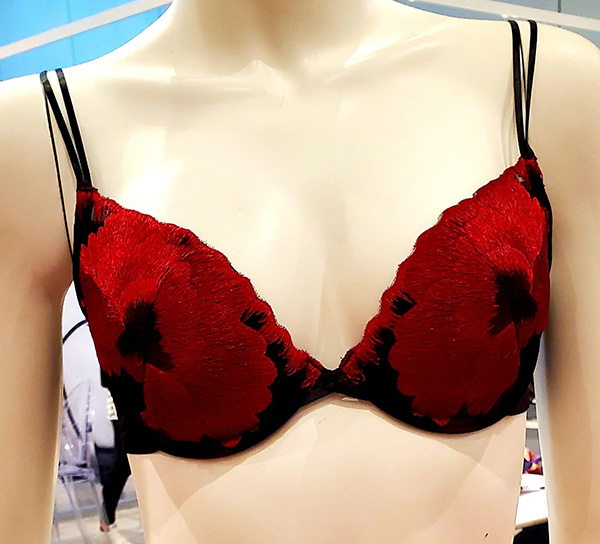 Natori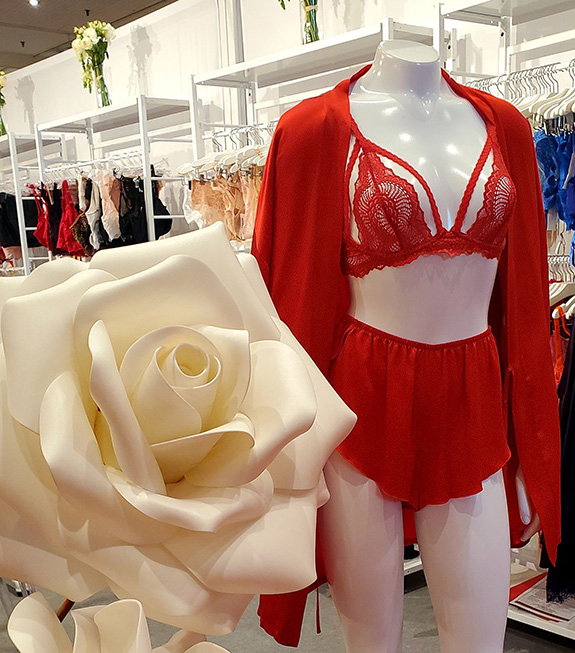 Journelle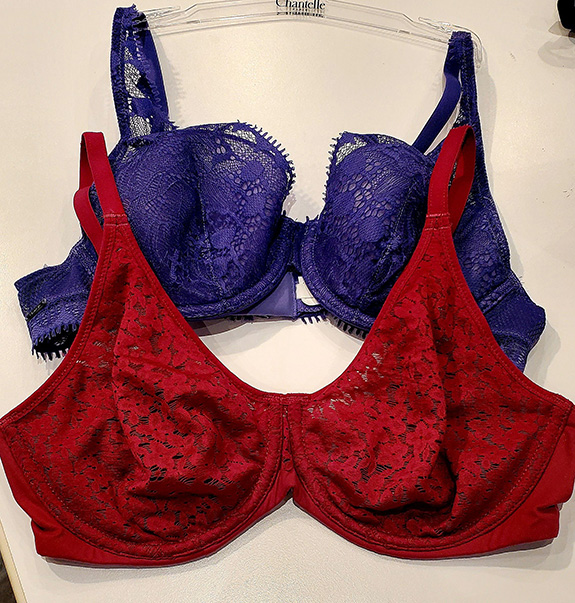 Chantelle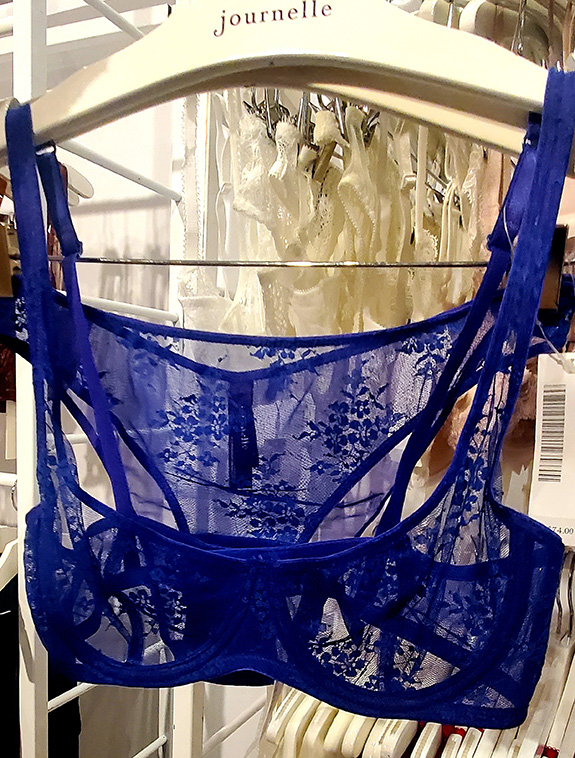 Journelle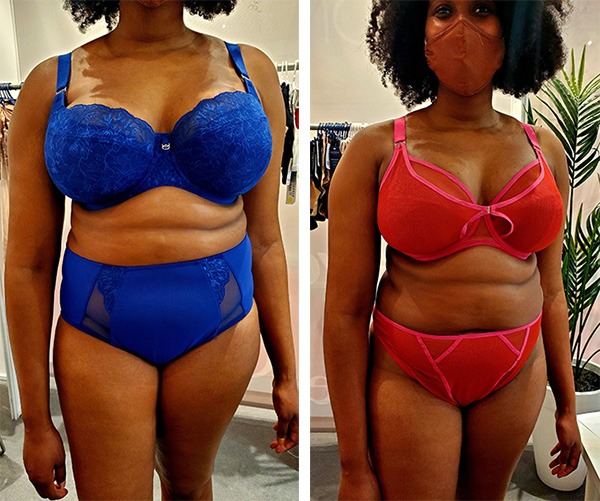 Elomi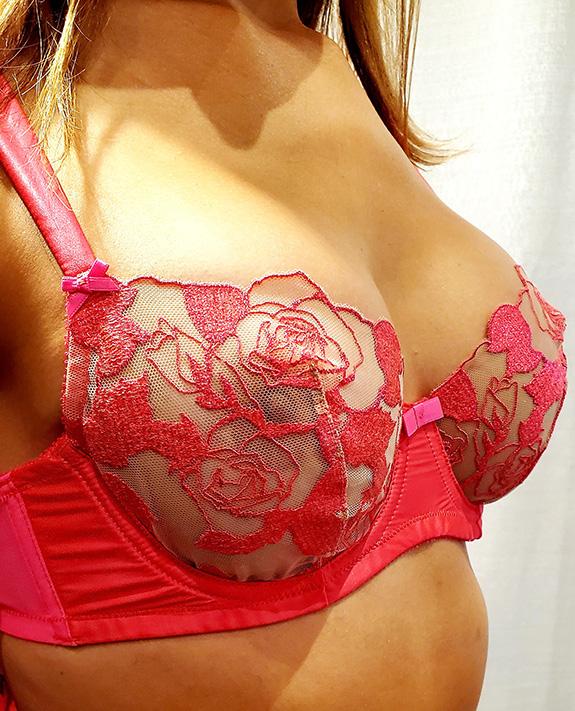 Dita Von Teese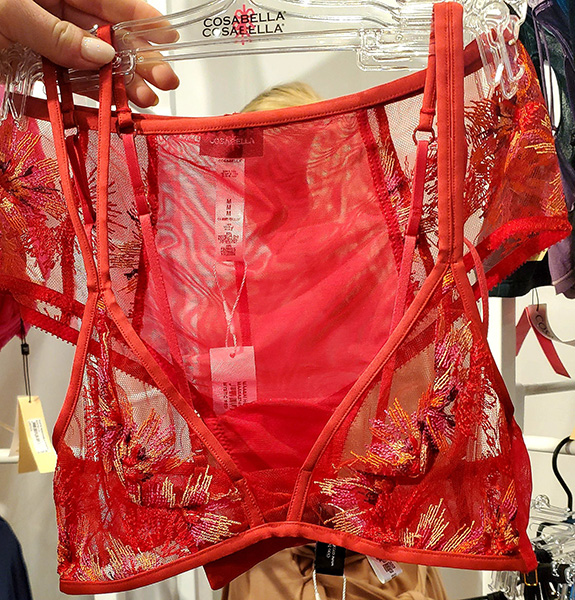 Cosabella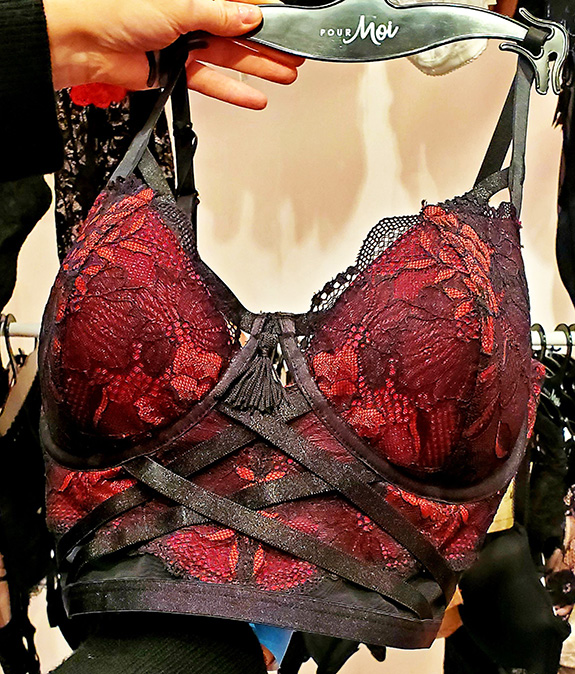 Pour Moi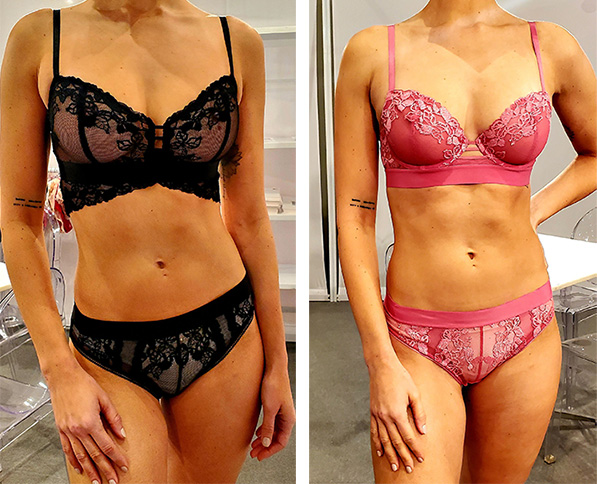 b.tempt'd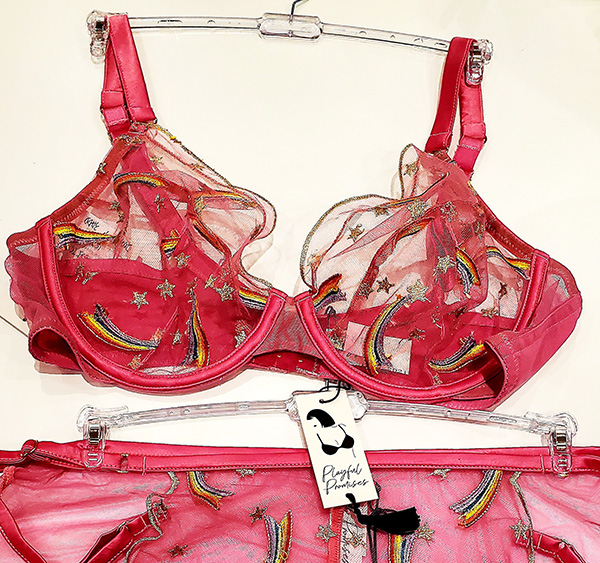 Playful Promises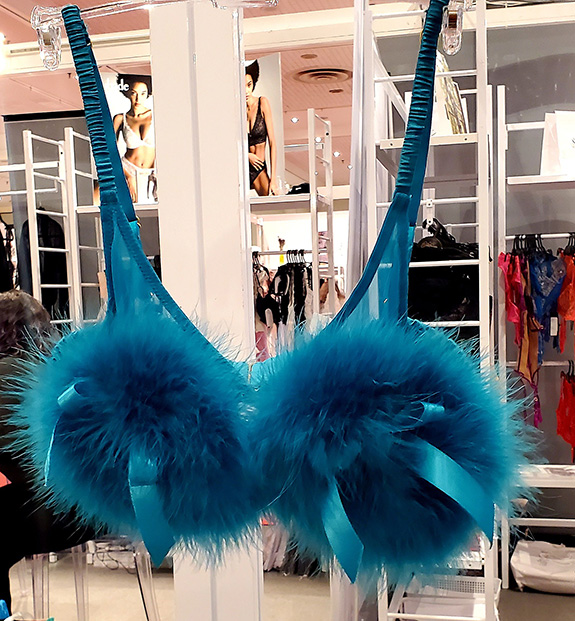 Bettie Page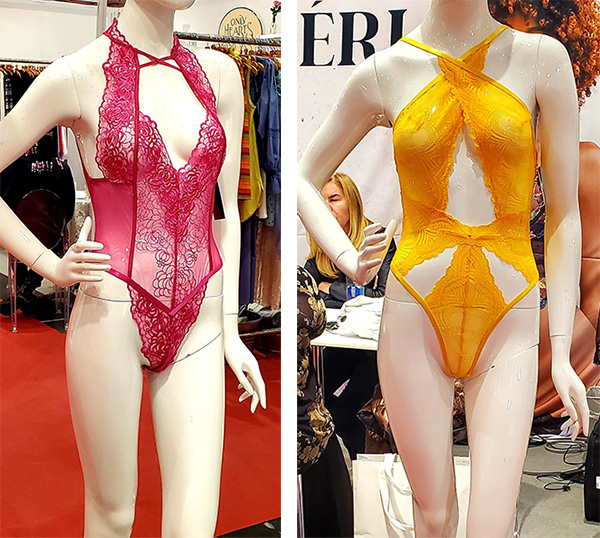 Oh La La Cheri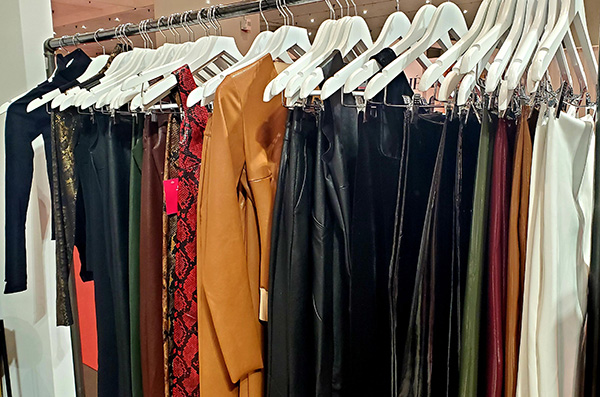 Commando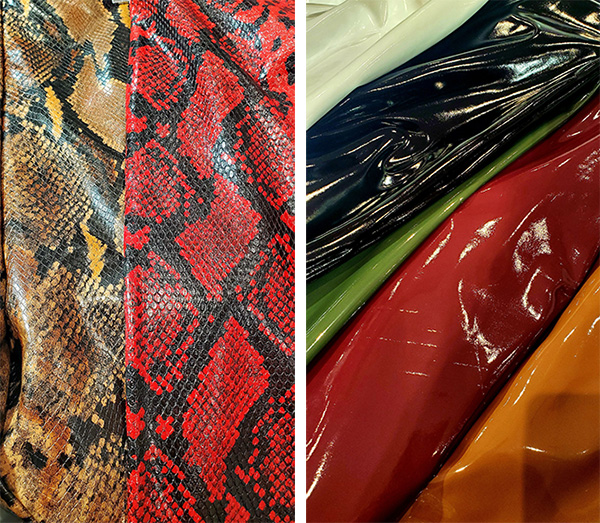 Commando
Read More Articles on Lingerie Briefs Here