Fleur Pour Homme by Fleur du Mal ~ Men's Lingerie Steps Out of the Box
By ELLEN LEWIS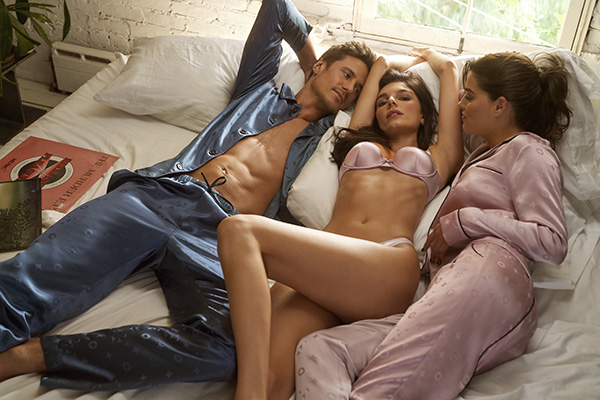 As the lingerie category seeps into the men's underwear space, "cultural boundaries" between men's and women's lingerie are blurring. I've already reflected on this 'percolating phenomenon" last week in my Curve NY recap. Based on the sale's response, particularly to the more traditionally feminine fabrics, this category should not be ignored. Recently, while continuing my foray into this evolving sector, I was introduced to Fleur du Mal's new luxe men's collection, Fleur Pour Homme.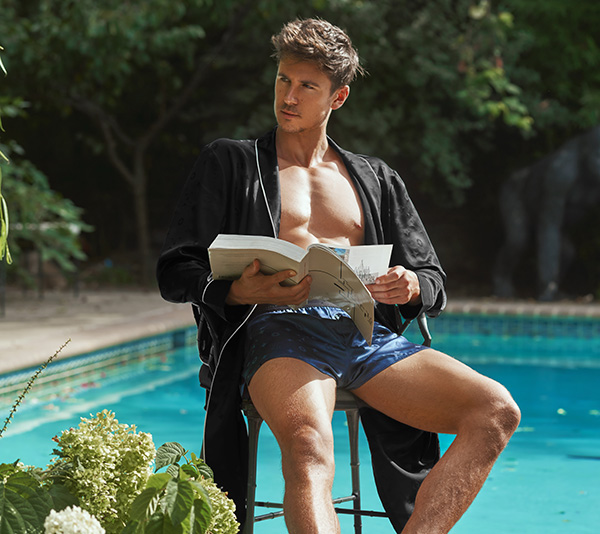 In 2020, Fleur du Mal waded into the men's business with their unisex silk boxers. But it was during holiday 2021, that the Fleur du Homme debuted Monsieur Homme, their first loungewear collection highlighted with a daring stretch lace boxer . Judging by the retail response  (there is a 500-person waiting list for the lace boxer) the brand's merchandising instincts are correct. The emerging appeal of feminized lingerie for men simulates the 1990's rise of the 'metrosexual' male that jump started the growth of the men's cosmetic business. Today this terminology is defunct, but the prevalence of male safe-care products has gone mainstream.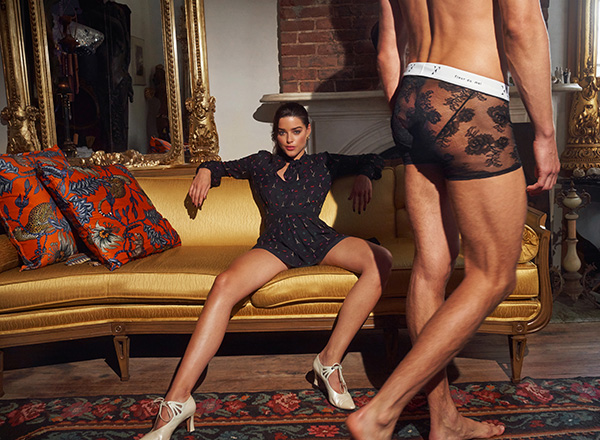 Fleur du Mal is a perfect incubator for this developing lingerie trend. The brand is audacious, urbane and aspirational, defined by what I like to call sophisticated intelligence. The Fleur du Homme collection of unisex boxers and briefs range in a wide berth of both women's and men's sizes. Both these popular styles as well as the lounge pieces are designed in the brand's signature botanical cannibis washable silk. But it's the afore mentioned hero sale's piece, a stunning lace boxer constructed with Leavers lace and logo waistband that portends the future.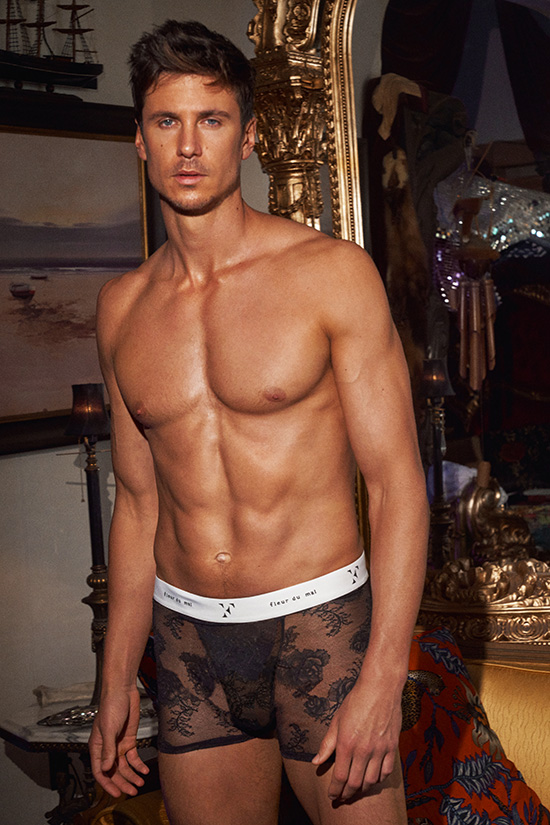 "The Only People Who See the Whole Picture
are the Ones Who Step Outside the Frame"  Salmon Rushdie
Read More Articles by Ellen Lewis