KÂfemme – Exquisite Loungewear from Ukraine & Lithuania
By ESTELLE PULESTON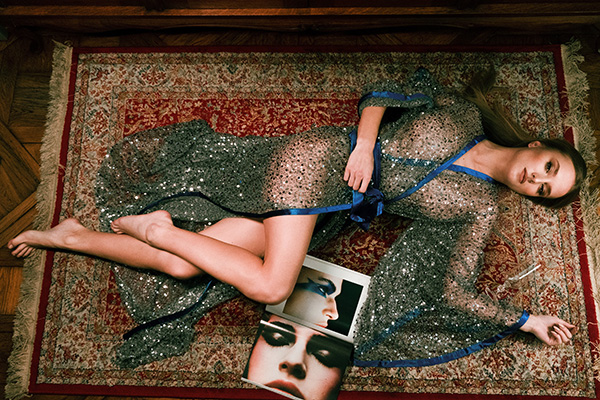 Founded in 2018 by Romanian-Ukrainian designer Anna Azarisu, KÂfemme is one of the most fantastical, ultra-glamorous robe brands on the market today – and it's not even that expensive!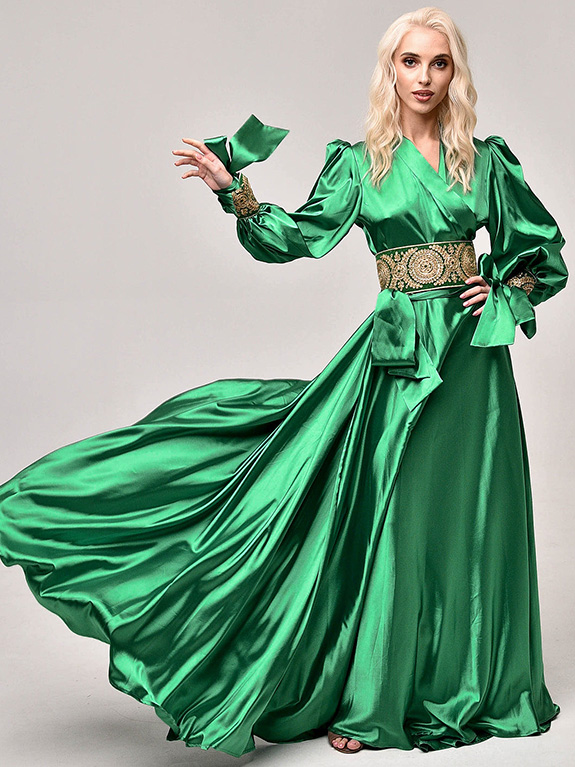 Also creating luscious nightgowns and pajama sets, KÂfemme is all about swathing your body in reams of colorful, draped fabric. Often that's satin which has been extravagantly trimmed with lace, but there's also velvet, mesh, and my personal favorite, the Hold My Champagne robe in glittering sequined tulle. Billowing kimono sleeves are a common design feature, as are heavily-embellished belts. Aesthetically speaking, this brand is about as luxe as loungewear gets!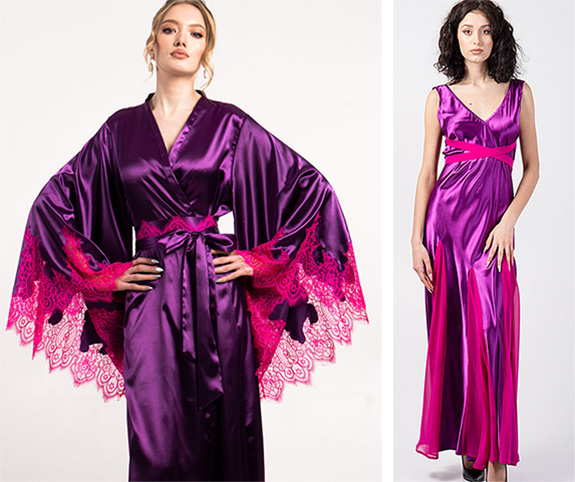 Unfortunately, KÂfemme is one of many businesses being heavily affected by the war in Ukraine, where the larger of its two ateliers is located. That one is currently not operating, so Anna has been forced to switch all production to the smaller, Lithuania-based atelier, cutting the product range "literally in half" until the supplies held in Ukraine can be shipped across.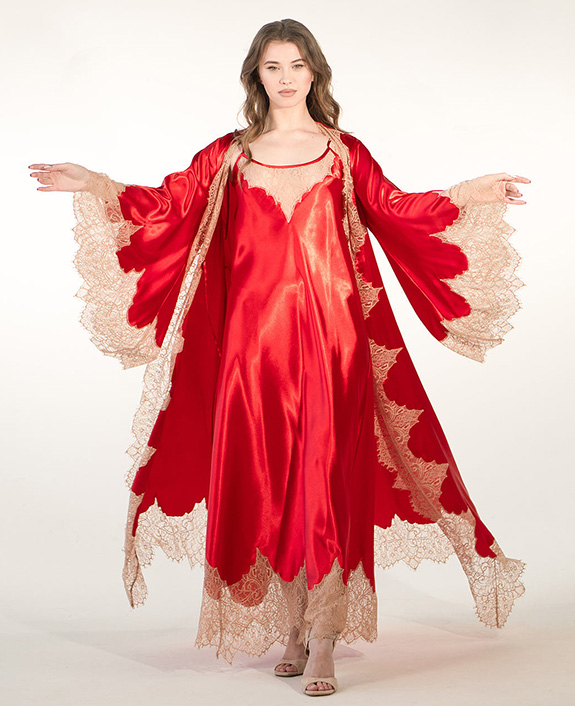 But she's trying to keep as busy as possible, to keep paying the salaries of her Ukrainian employees. So if you're impressed by these robes and tempted to treat yourself, there's truly no better time than now to do it.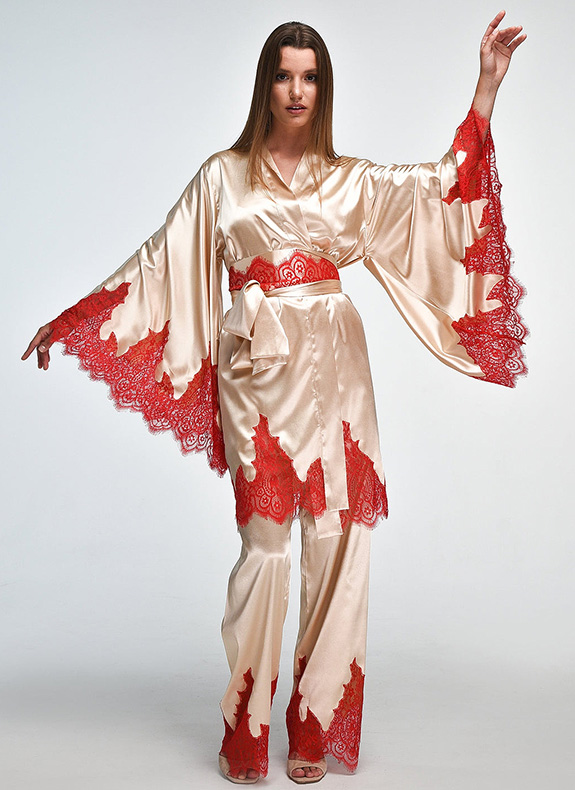 I was surprised to learn that Anna doesn't come from a fashion design background; prior to KÂfemme, she worked as a marketing consultant for IT projects. But clearly, she had creativity and an eye for beauty inside of her, and launching KÂfemme was her outlet to get involved in everything from product design to photography. She designs all of the garments herself, and her inspiration also comes from a surprising source: music.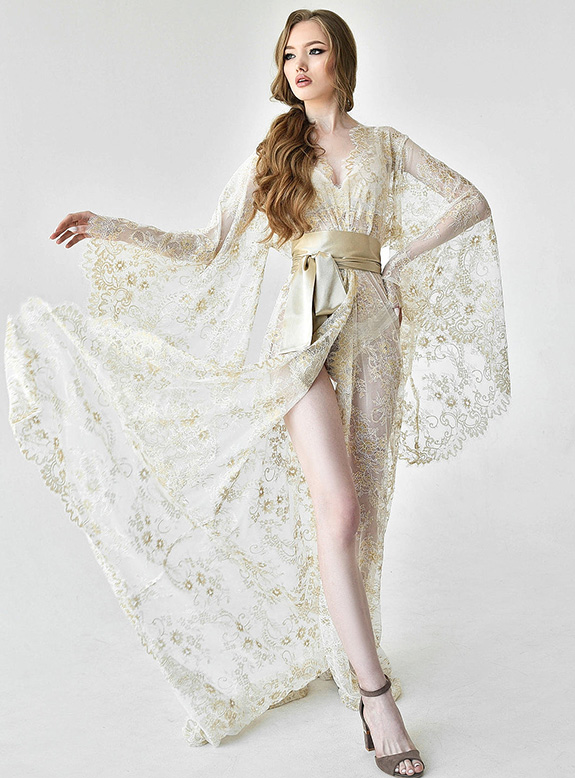 "This might sound a little weird" she told me, "but when music touches my soul, it takes me to places I have never been… If I purposefully think of homewear, I simply see our future products." Though she admits that the pieces she imagines are often too fanciful or too technically complex to actually make, so have to be simplified.
If these incredible gowns are the 'toned down' versions of what Anna has in her head, the original ideas must be beyond spectacular! "I dream of making the most complicated designs once we are ready for it!" she added.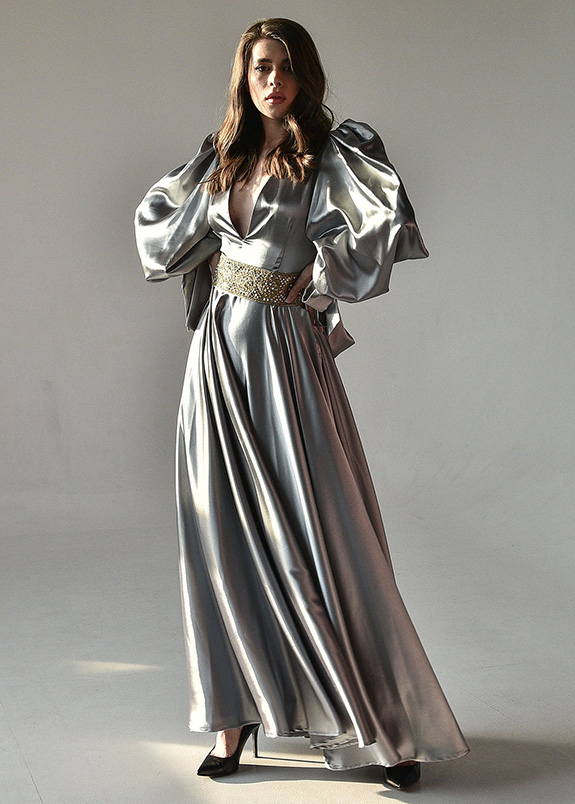 Most KÂfemme garments range in price from $95 to $295, with matching sets and a handful of the most premium robes going higher. Sizes include XS to 2XL as standard, but Anna is happy to offer a custom fit or other adjustments where required – for example for trans customers or those who've undergone an amputation, or a color change if you have something particular in mind.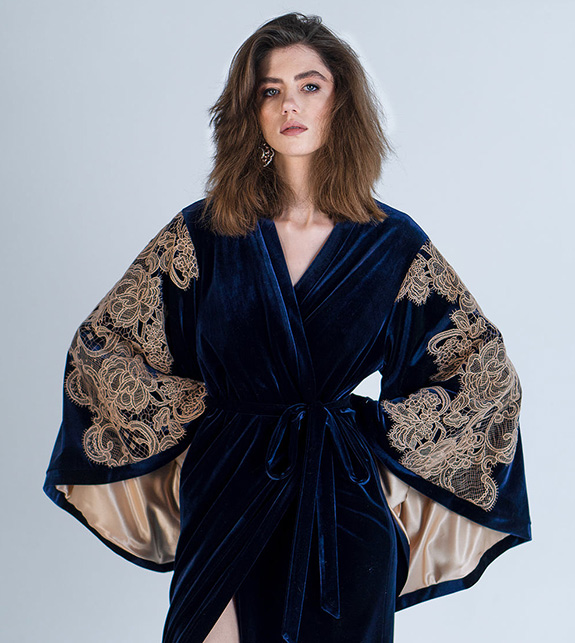 As for the future, Anna is exploring ways to expand into the world of brick-and-mortar shopping, and also has plans to add lingerie sets to the product range. If it's anything like the loungewear, KÂfemme lingerie is definitely one to keep an eye out for!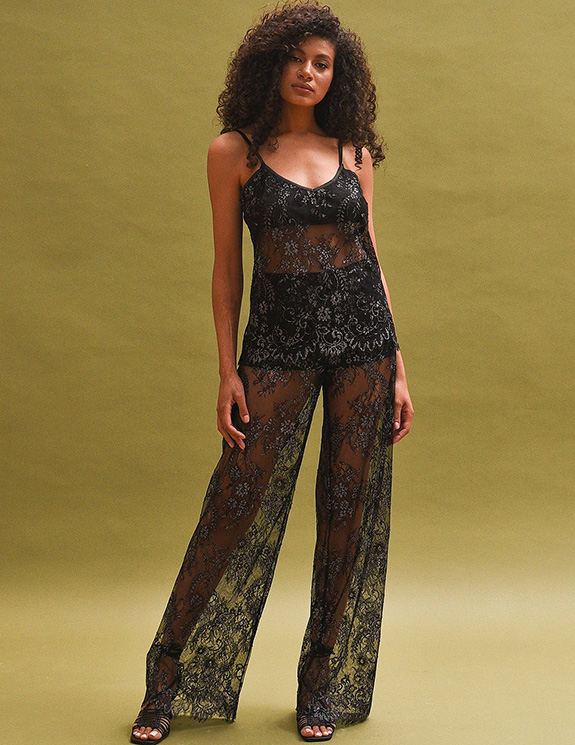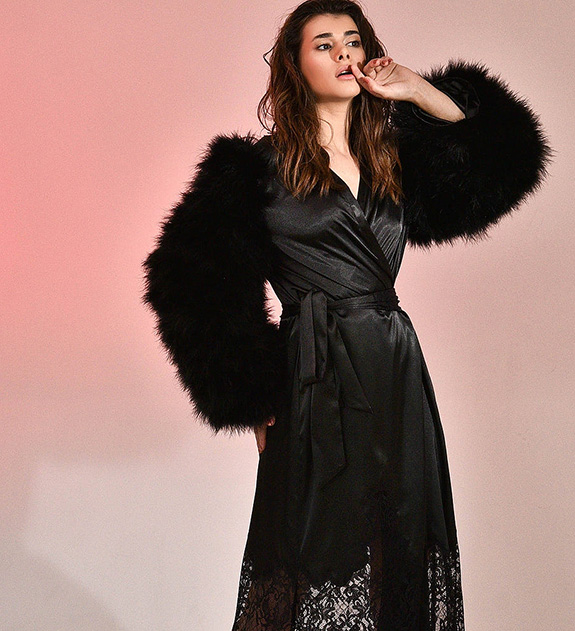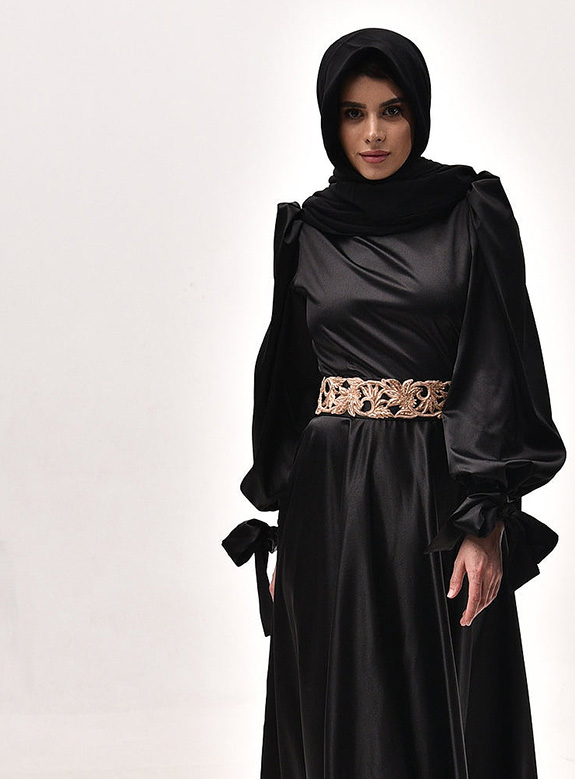 Contact information:
Website: https://www.kafemme.com/
Instagram: @kafemme
Email: info@kafemme.com
Read and See More Articles by Estelle Puleston Here