Jordan de Ruiter ~ Pretty Lingerie at Its Finest
By ESTELLE PULESTON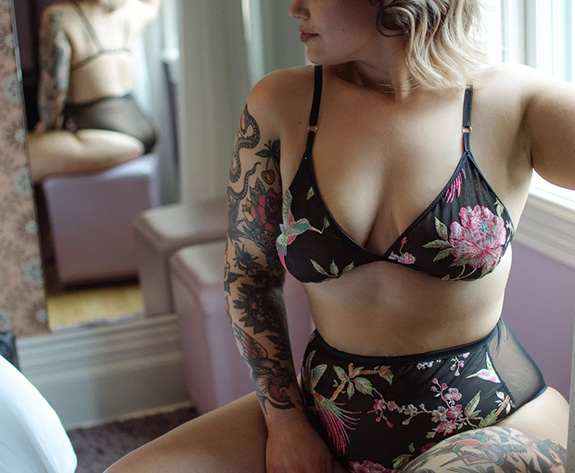 Fabulously fun and floral, Jordan de Ruiter is a Canada-based lingerie and special occasion wear brand after my own heart. Her aesthetic is distinctively whimsical: from triangle bralettes to cupless corsets for layering over outerwear, to, most recently, Bridgerton-inspired 'short stay' bra tops, her pieces are perfectly on-trend while also feeling instantly recognizable as belonging to her brand.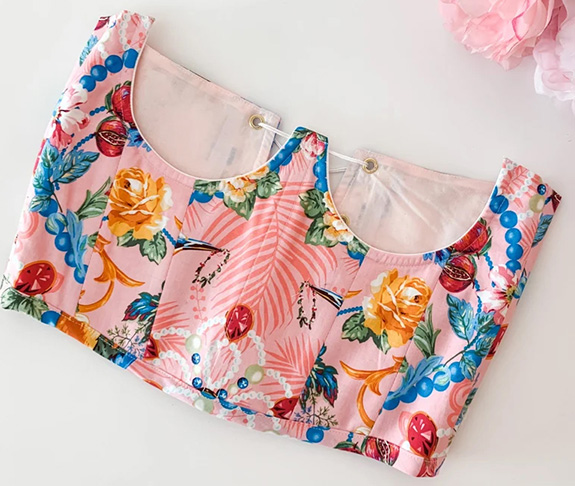 This signature look is all thanks to her excellent eye for fabrics. Many Jordan de Ruiter pieces are adorned with florals, be it an embroidery, a lace, a print, or a multi-colored sequined tulle. Others are decorated with bees or a glittery celestial cosmos, or are simply plain mesh with a couple of cute and colorful appliques. It's an eclectic mix, and yet somehow all looks like it belongs in the same person's closet.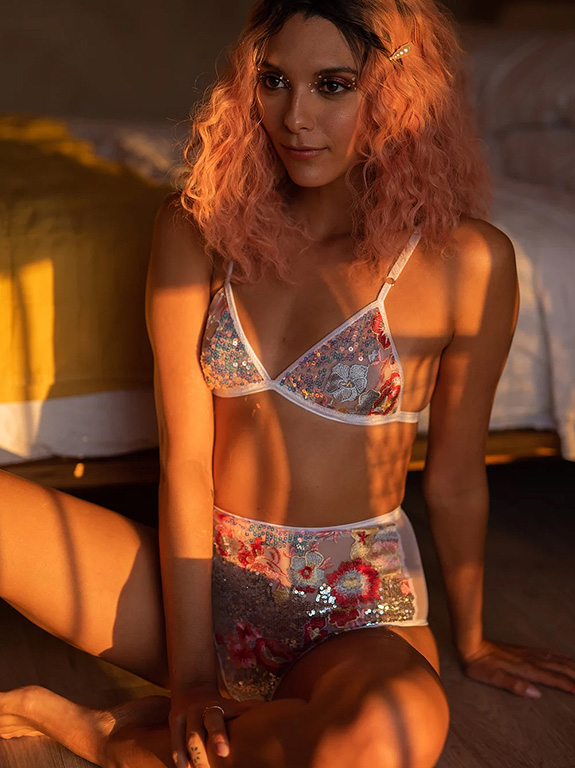 Given her penchant for all things pretty, it was no surprise to learn that Jordan began perfecting her craft in the world of party wear and bridal wear. After launching her own brand, lingerie was initially added to the product line as a way to use up scraps of leftover fabric, minimizing wastage. But these eye-catching designs proved massively popular, and she now regularly brings in fabrics specifically for lingerie garments.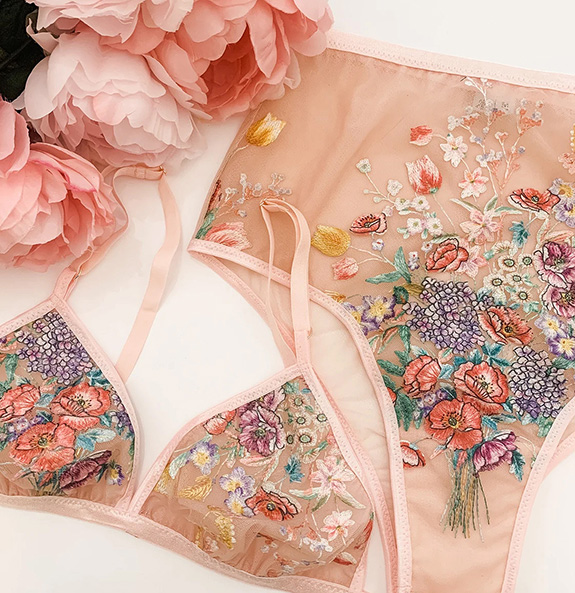 Describing the shapes in her lingerie collection, Jordan says she offers "a solid base of cuts" that can be reinvented over and over in new fabrics. This way, not only do the relatively simple silhouettes allow the eye-catching materials to do all the talking, but once customers find a fit they love, they can repurchase it numerous times in different fabric options.
It also however means that the majority of Jordan de Ruiter pieces are limited edition. While she restocks a handful of her top-selling options, for most the style is only available until the first roll of fabric has been used up. So if you see a design you really want, don't wait too long to get it!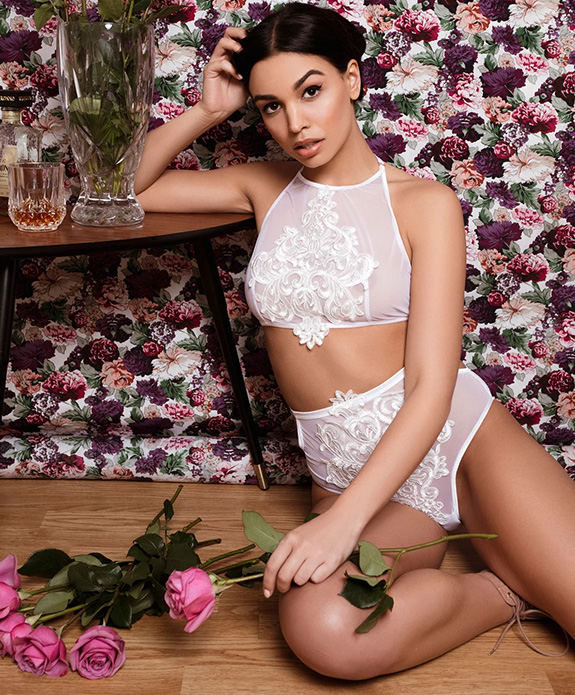 As well as a constantly-refreshed fabric selection, Jordan does add new base designs from time to time. "Our adjustable thongs are new," she told me, plus "We recently expanded our panty size range to accommodate sizing for more bodies, and I'm currently working on updating and expanding the size range of the underwired bras."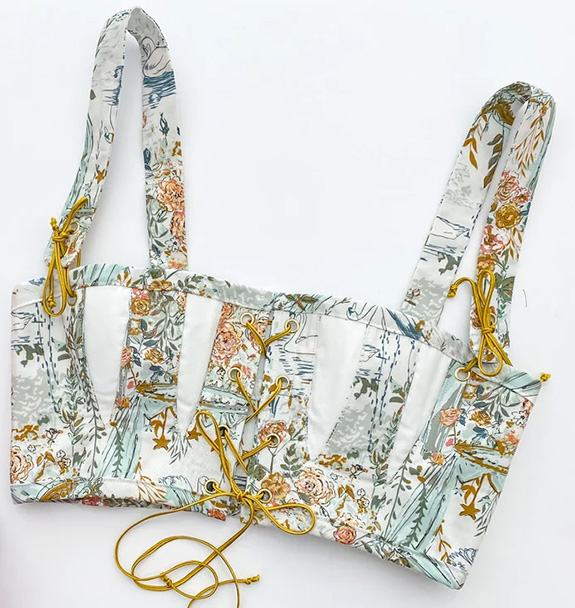 Behind the scenes, something else that's new is her current studio in Toronto, which has a small store front for in-person appointments (available beginning this spring and summer). And while Jordan still does all of the designing, patterning and sampling herself, plus much of the order creation, she also recently began working with a small, nearby production company. This will allow her to hold bestsellers in stock, cutting down on delivery times, while continuing to offer made-to-measure as an option from her studio.
Made-to-order will though be closed from late May to early August – another reason to order soon if you're as transfixed as I am by these glorious lingerie creations!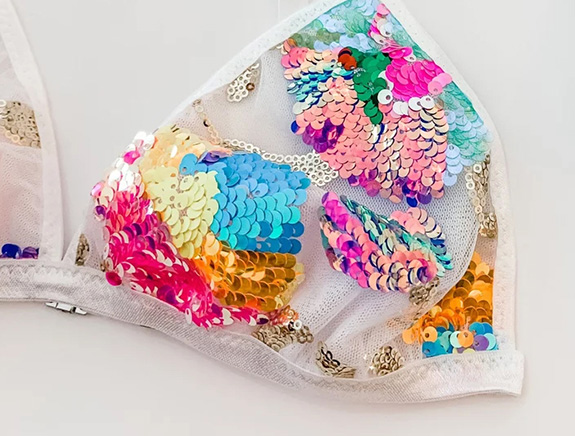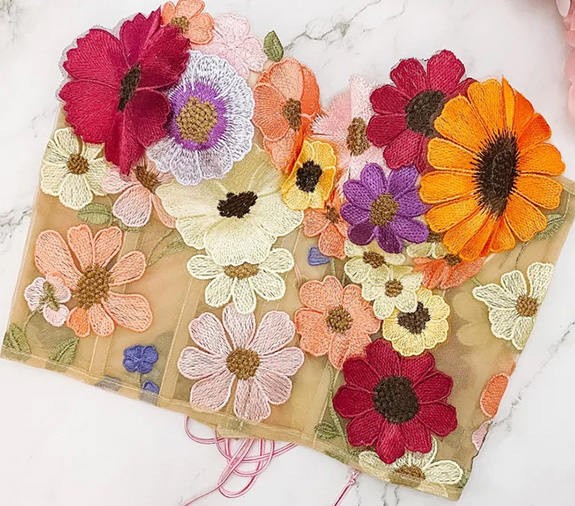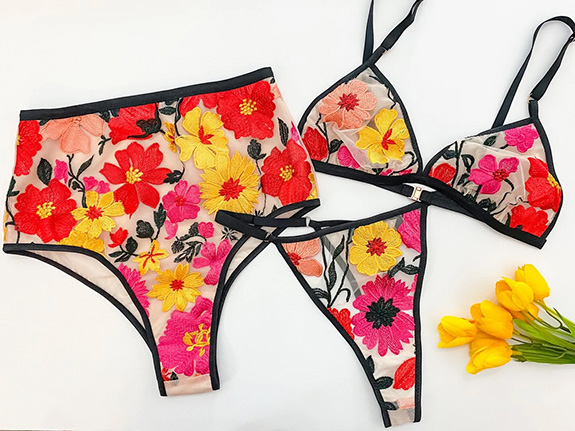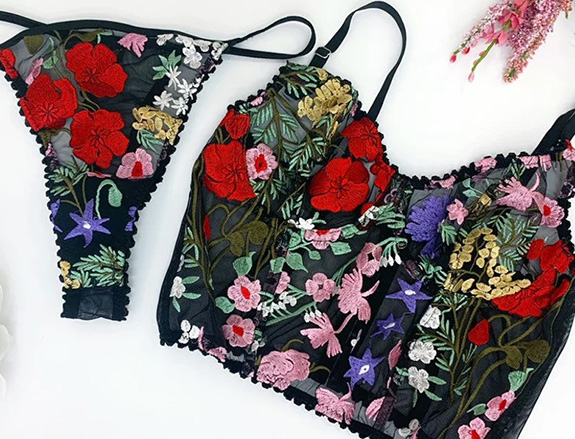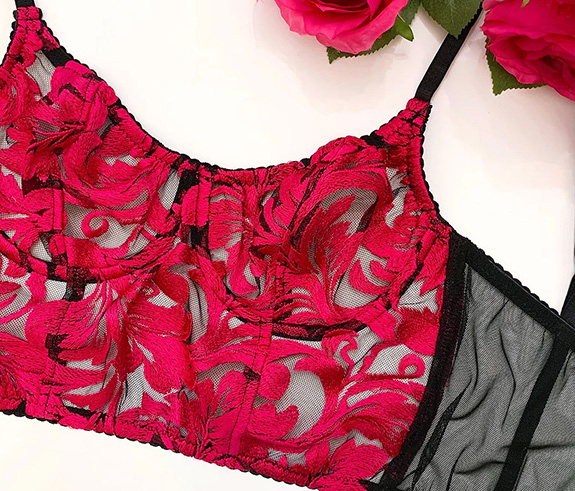 Contact information:
Website: https://jordanderuiter.etsy.com/
Instagram: @jordanderuiter
Email: hello@jordanderuiter.com
See More Posts by Estelle Puleston Here