Anita Launches the Elegant Clara Comfort Underwire Bra in Neutral Sand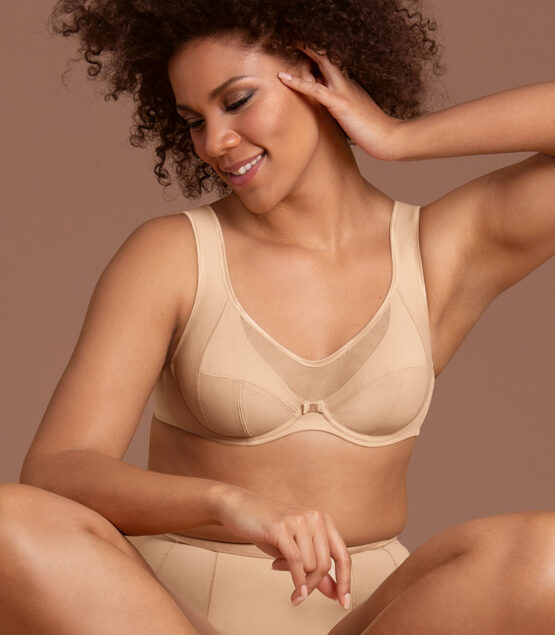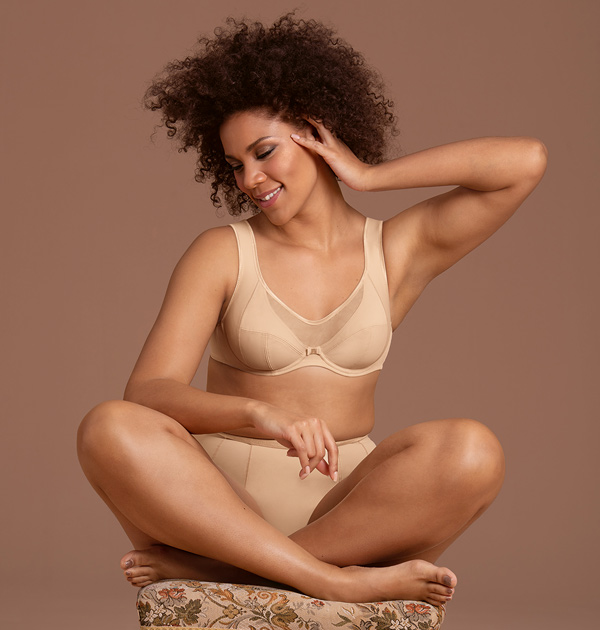 Anita since 1886 is excited to introduce their new Clara underwire (#5858)! This lovely bra offers a feminine elegance with gently curved lines and functional details, which are all characteristics of the Clara series. With a new feature of a light and airy neckline, this bra in the neural sand tone looks great under spring and summer clothing.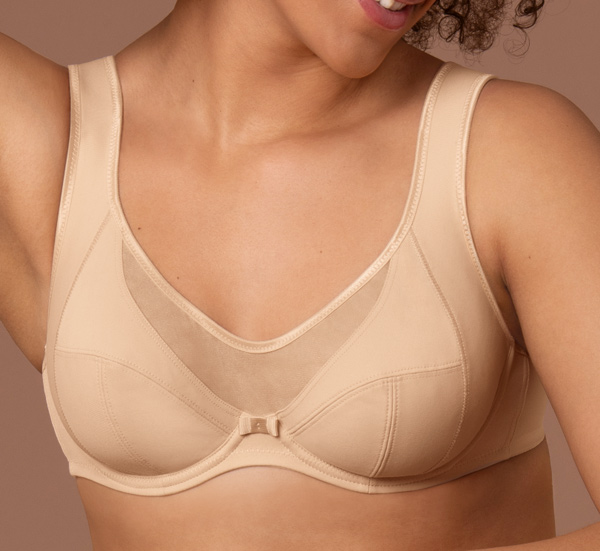 A modern, triangular look features a low-cut, semi-transparent neckline panel that connects the two cups. At the same time, the three-section cups and side shaping panels, which run elegantly into the straps, guarantee comfortable support. This new underwire version of Clara sits extra flat at the center panel and provides greater stability and fit. Just like the wireless comfort bras, the new Clara bra with underwire also creates a beautiful silhouette. The minimalist, flattering tailoring offers a sensational and comfortable fit, which makes this an elegant, feel-good bra for every shape and size. CLARA #5858 Underwire Bra (NEW! Sand only) in sizes: B – E 34 – 46, F – G 34 – 44 and H – J 34 – 42.
Non-wire Clara Styles:
Non-wire comfort Clara styles are available as seamless or three-section cup bras.
CLARA Comfort Soft Bra Three-Parted Cup (#5459)
B – D 34 – 52 and E – H 34 – 48 ~ Colors: Crystal, Black , White & Sand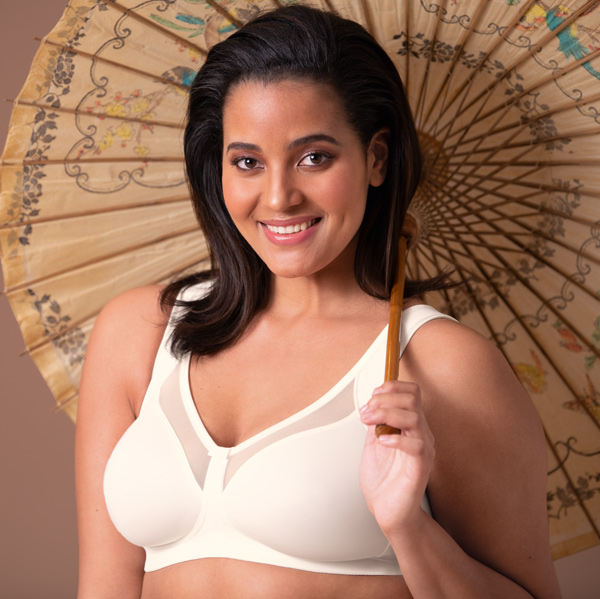 CLARA Seamless Wire-Free Bra (#5859)
B – C 34 – 48, D – E 34 – 46 and F – G 34 – 42 ~ Colors: Crystal, Black, White & Sand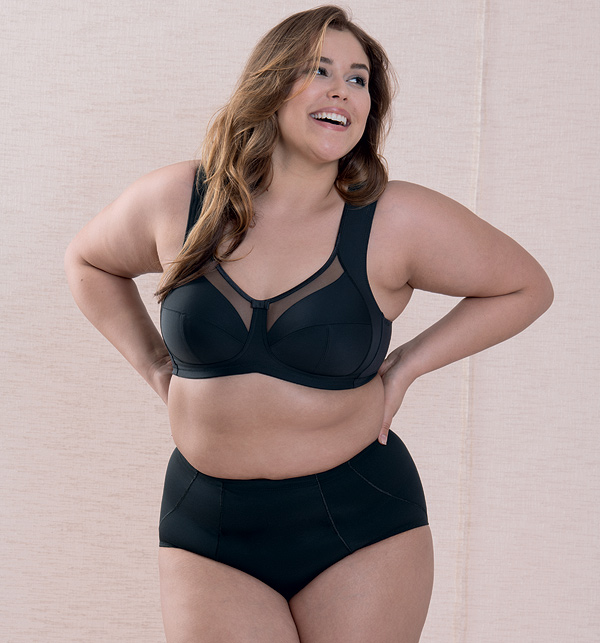 CLARA Wireless Support Three-Parted Cup Bra #5860 (AND Panty Girdle #1760 in sizes 6-26)
B – F 34 – 50 and G – H 34 – 44 ~ Bra Colors: Black & Sand
These Non-Wire Clara styles provide exceptional and reliable fit thanks to their frames and shaping panels made of firm knit fabric, which run up into the straps at either side.
All Clara styles feature wide comfort straps with stabilized padding over the shoulder for added relief.
Coordinating with the comfort bras is the elegant, matching Panty Girdle #1760 (shown above) made from shaping, stretch fabric. Strengthened with power tulle at the front and featuring cleverly positioned seams at the sides, this panty girdle creates a fantastic feminine shape. A tulle insert at the back of the waistband allows for greater freedom of movement while the soft edging bands are gentle on the skin. Colors: Crystal, Black , White & Sand in sizes 6-26.
See more Anita Collections in their Spotlight