New Moms Crave Comfort & Style ~ Anita Seamless Nursing Bra & Massage Tights for the Win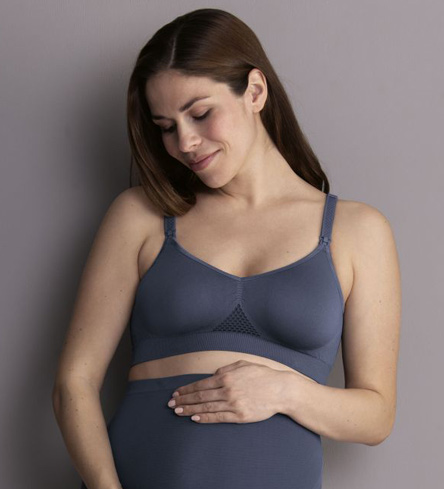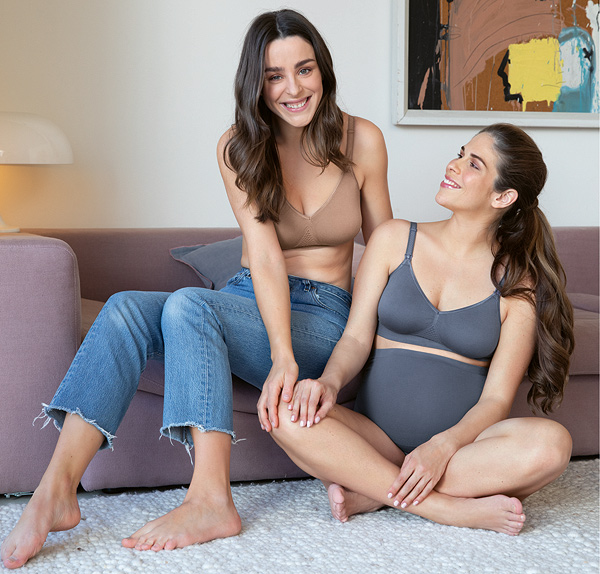 Modern and Comfortable, the popular Anita Seamless Nursing Bra (#5096) is now available in Dusty Rose and Sky Grey. New moms will look and feel amazing while wearing this comfy, wire-free nursing bra.
Made from silky smooth, stretch fabric, it combines a fresh and relaxed look with functional details. The clean cut, double-layered cups have removable foam pads, that are concealing and provide additional support.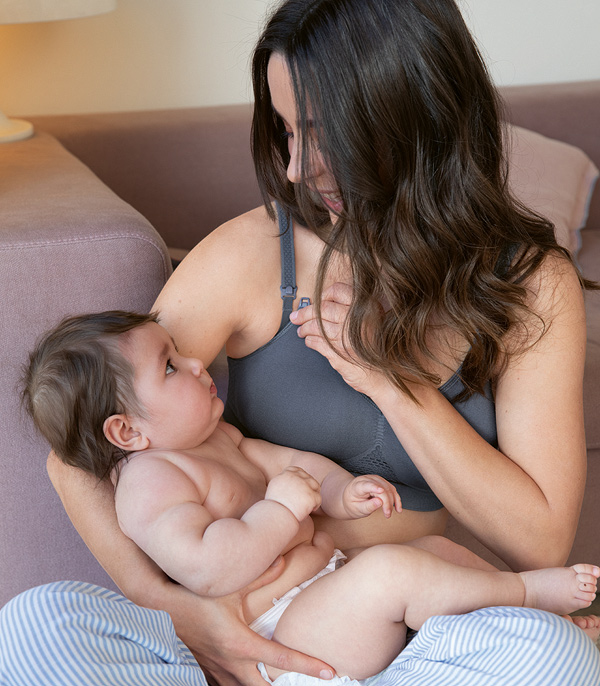 This seamless nursing bra also features adjustable straps and the sides of this style is a diamond pattern jacquard insert. The clever triangle shape between the cups helps allow the skin to breathe. The nursing clips can be opened easily with one hand, while a nursing band prevents the straps from slipping down while nursing. Colors: Dusty Rose, Sky Grey, Powder Blue, Lotus, Black in Sizes: S – XXL.
Miss Fantastic Relaxing Maternity Massage Tights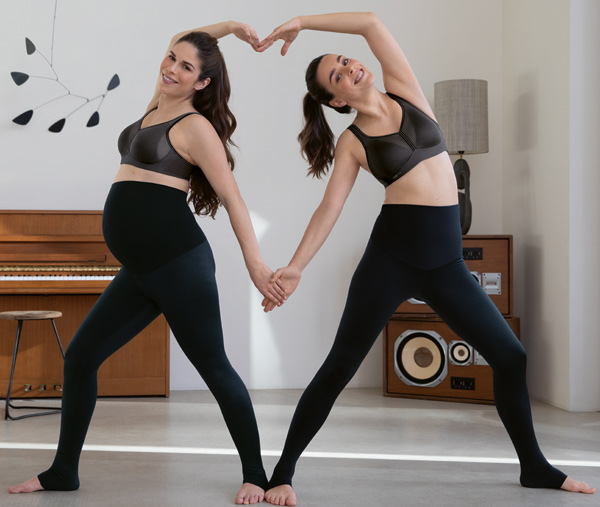 Carrying a baby bump can talk a toll on the legs of a mom-to-be. Wearing Anita's Miss Fantastic Relaxing Maternity Massage Tights (#1888) is a stylish solution that offers great support, not only during pregnancy.
The Miss Fantastic relaxing massage tights simply helps take the load off of heavy legs. The functional knit fabric of these tights massage the legs with three-dimensional nubs, that provide support and help stimulate circulation.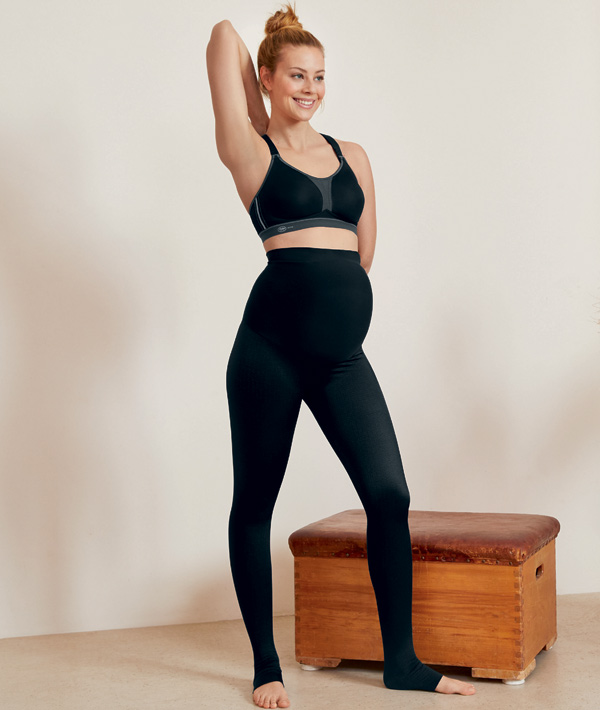 Whether sitting, standing or walking for long periods of time, or simply to give the baby bump a little extra support, the Miss Fantastic relaxing massage tights provide gentle relief and comfort.
The extra soft elastic high waistband can be worn in different ways either to fully cover the tummy or with the band rolled down to ensure that the tummy has plenty of room to grow all the way through to the ninth month. The elasticity of the waistband is a flexible feature that allows the Miss Fantastic tights to also be worn after giving birth. Availabe in Black in sizes 6-22.
See more collections by Anita in their Spotlight