Le Mystere Launches Smooth Shape Minimizer Bra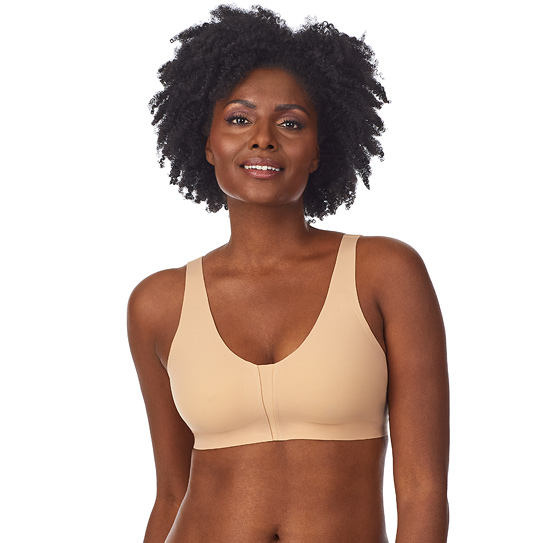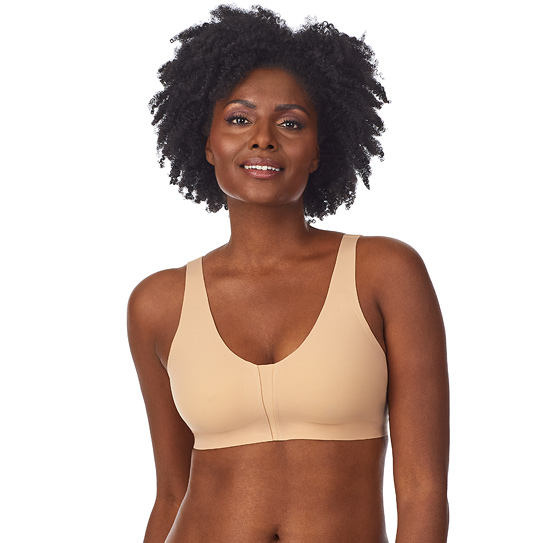 Le Mystere's new Smooth Shape Minimizer is a modern, unlined wireless smoother with stitch free technology and a clean, streamlined aesthetic. Designed with soft, sueded matte microfiber with the perfect amount of stretch and recovery. The high content of spandex allows for fit flexibility across a range of sizes. As part of the Smooth Shape collection, a unique die-cut mould is used that is created for each side of the bra, much like a special mould is made for a foam pad.
The outer perimeter of the mould is heated, which then cuts the bra silhouette while simultaneously moulding the cup shape and sealing the edges of the 2-ply micro fabric. This eliminates the need for traditional bra construction and seaming. Using this method, a cleaner, lighter, more streamlined look and fit is achieved. The second inner layer of this garments is knitted with a heavier spandex content so while it is still light its more powerful. A prime example of technology at work.
'a true minimizer, reducing breast tissue by 1-1/2 inches!'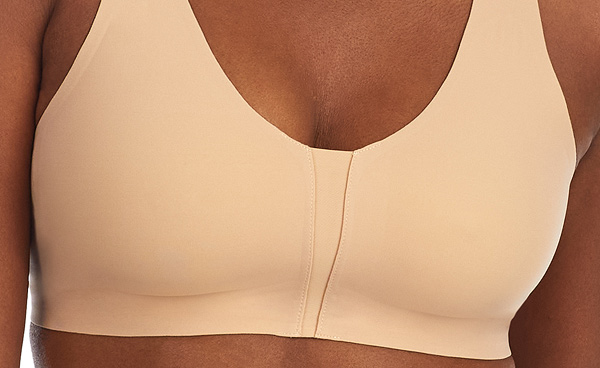 This second layer is what helps to make this smoother a true minimizer, reducing the breast tissue by 1-1/2 inches. Seamlessly moulded cup design with center-pull built up front shoulder straps help centrally lift the bust over the apex point and smooth out tissue for easy, comfortable all-day support. A hidden inner frame is constructed with our new 3D " Sens-Elast" printing technology. Panels of support are printed in strategic areas and are sandwiched in between 2 layers of matte microfiber that gives a naturally lifted look without the need for a traditional underwire. Wide, built-up center pull front straps centrally lifts the bust tissue with comfortable brushed back adjustable shoulder straps. Sheer mesh inset at center front allows for a fuller coverage fit, with a lighter more modern aesthetic. Flat bonded hook and eye with metallic rose gold hardware.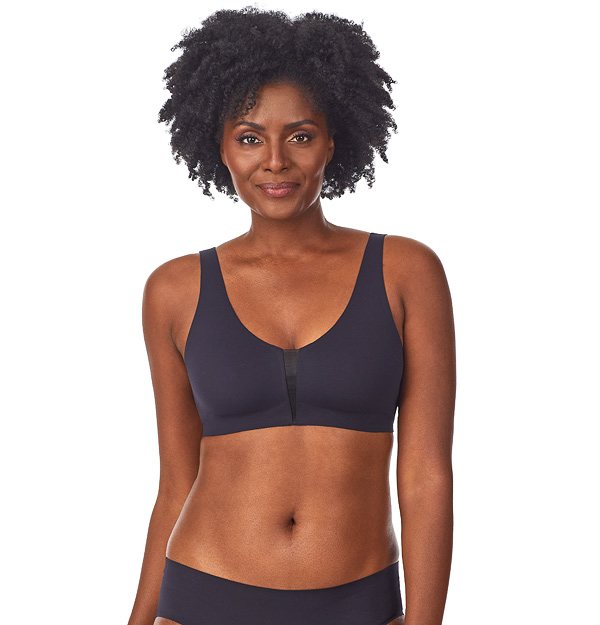 Available in Natural and Black in sizes S-XXL.
See more Le Mystere collections in their Spotlight