High-Fashion Swimwear Brands that Stand Out This Summer
By ESTELLE PULESTON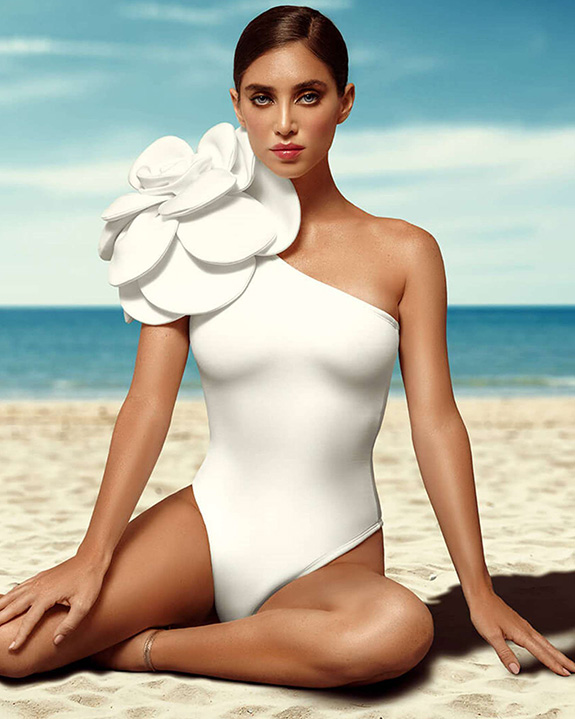 Is it just me, or do most bikinis and swimsuits look the same? Colors and prints vary of course, but when shopping for swimwear, I find myself trawling through the same tired silhouettes over and over. I want something different, something eye-catchingly unique!
The good news is, spectacularly-creative swimwear is out there. The bad news is that it doesn't come cheap. All seven brands I'm sharing below are firmly in the 'luxury' price category. But if you want to make a bold impression at the beach or your next pool party, they definitely won't let you down.
PatBO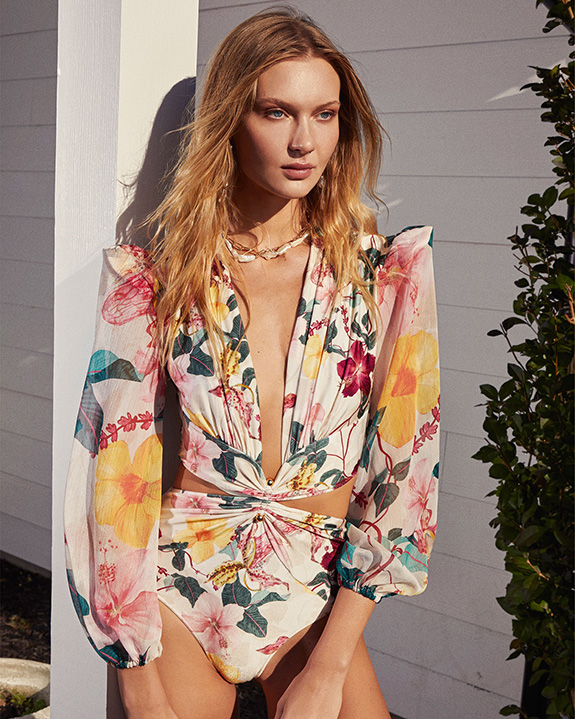 Brazilian brand PatBO is a swim and resortwear label after my own heart, with some utterly beautiful floral prints and beaded embroideries, plus a little inventive hardware and illusion tulle thrown in for good measure. What really makes this brand stand out however is their swimsuits with long, voluminous sleeves in print-matched fabrics such as chiffon or voile. Absolutely something you could wear for a quick dip, then throw a skirt on top and head straight off for an afternoon in town.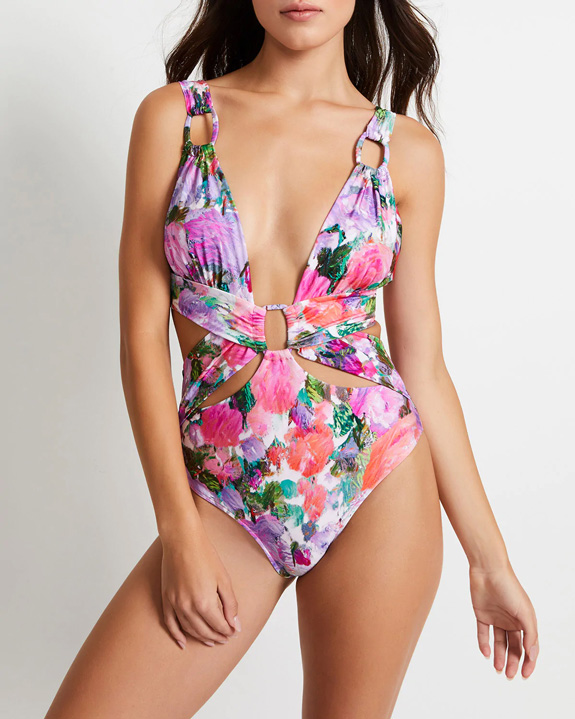 Gottex Couture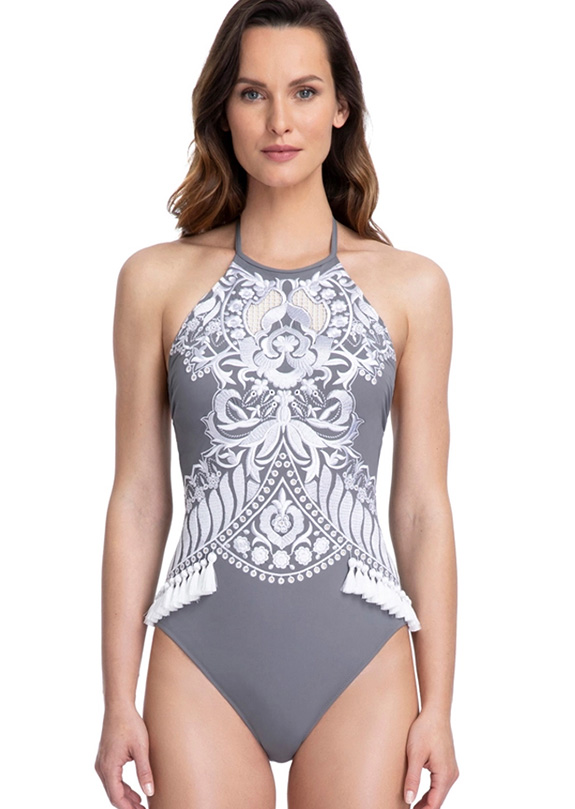 Gottex is an Israeli swimwear brand that's popular in the US and has a massive product range, including everything from shaping swimwear to modest and post-mastectomy pieces. There are some lovely designs throughout, but if you really want to make a splash, the Gottex Couture collection is where it's at. With prices starting a little higher than their mainline collection and going up to $898, here you'll find everything from intricate embroideries to heavy embellishment, to one swimsuit with a built-in capelet!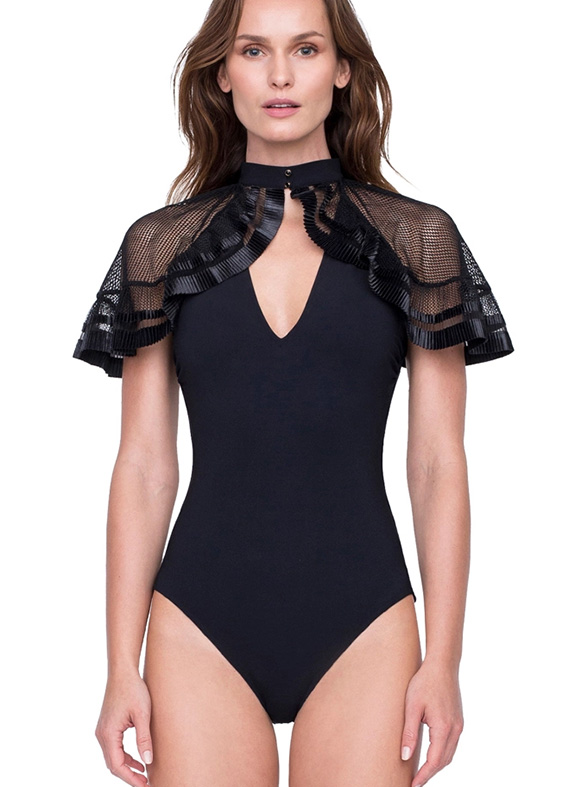 Victoria Cimadevilla (also at top)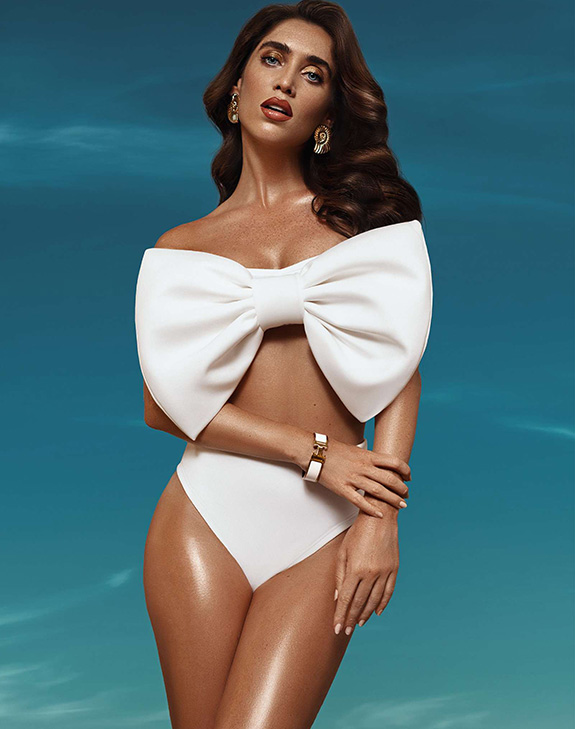 When it comes to swimwear, no one does drama like Spanish designer Victoria Cimadevilla. I'm talking garlands of fabric roses, each one the size of your fist, draped around your shoulders, or a single flower sat atop your shoulder which is bigger than your head. Bows are equally supersized and ruffles taken to the extreme, for swim pieces that are more akin to wearable sculptures than mere beachwear.
Christopher Esber
For those who prefer their beachwear minimal yet still strikingly different, the swimwear range of Australian designer Christopher Esber is a great place to look. He uses simple block colors but plays around with lines and cut-outs to create interesting silhouettes, such as a 'reverse halter' bandeau or a design that gives the illusion of two bikinis layered together.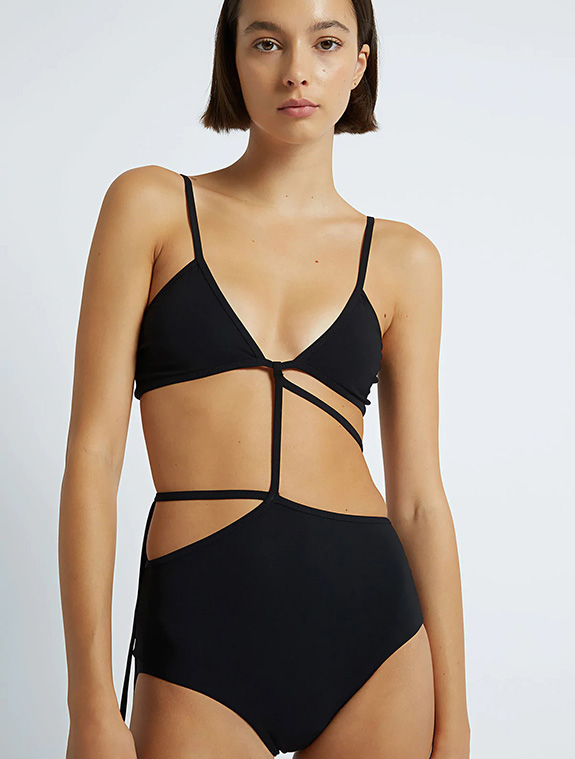 Oséree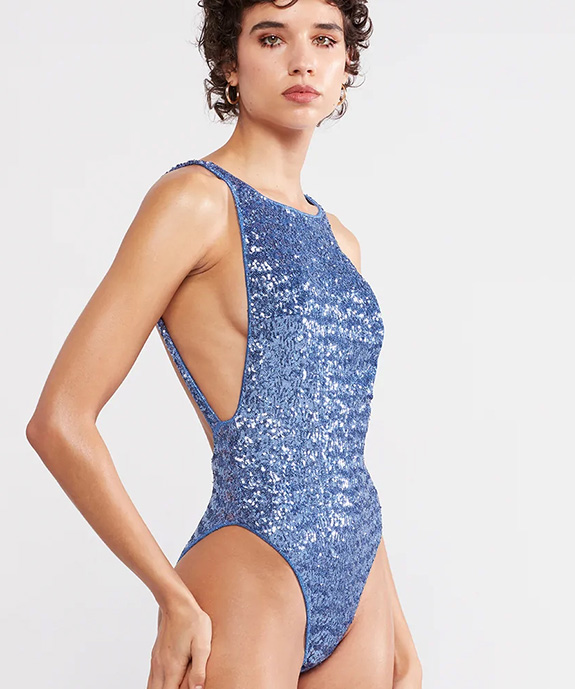 Created by a female design duo in Italy, the name Oséree comes from the French word for 'to dare'. Whether it's glitter, sequins or lamé fabric, their pieces are designed to have you sparkling in the sunlight – or elsewhere, since they make crystal-studded lingerie too!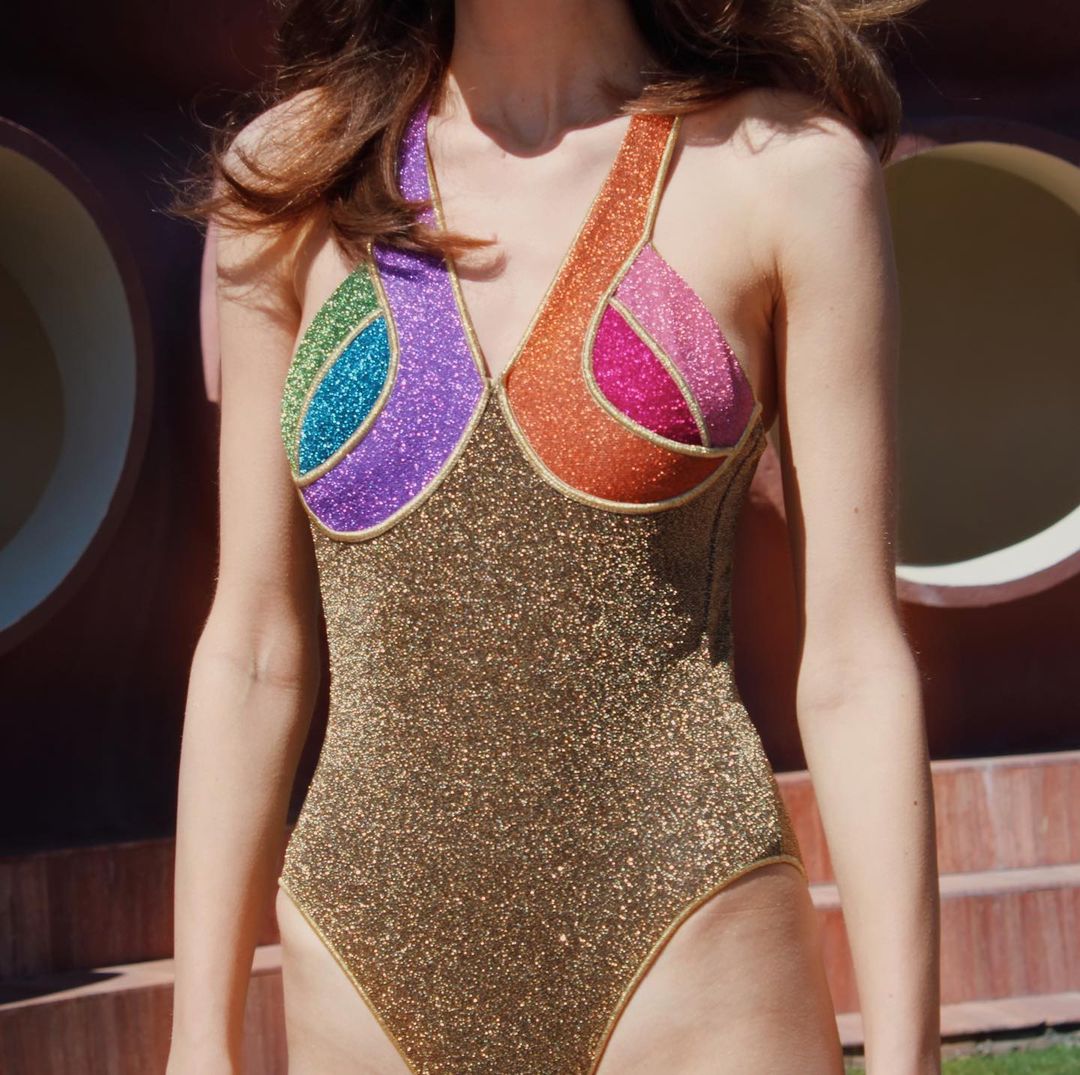 Bahía María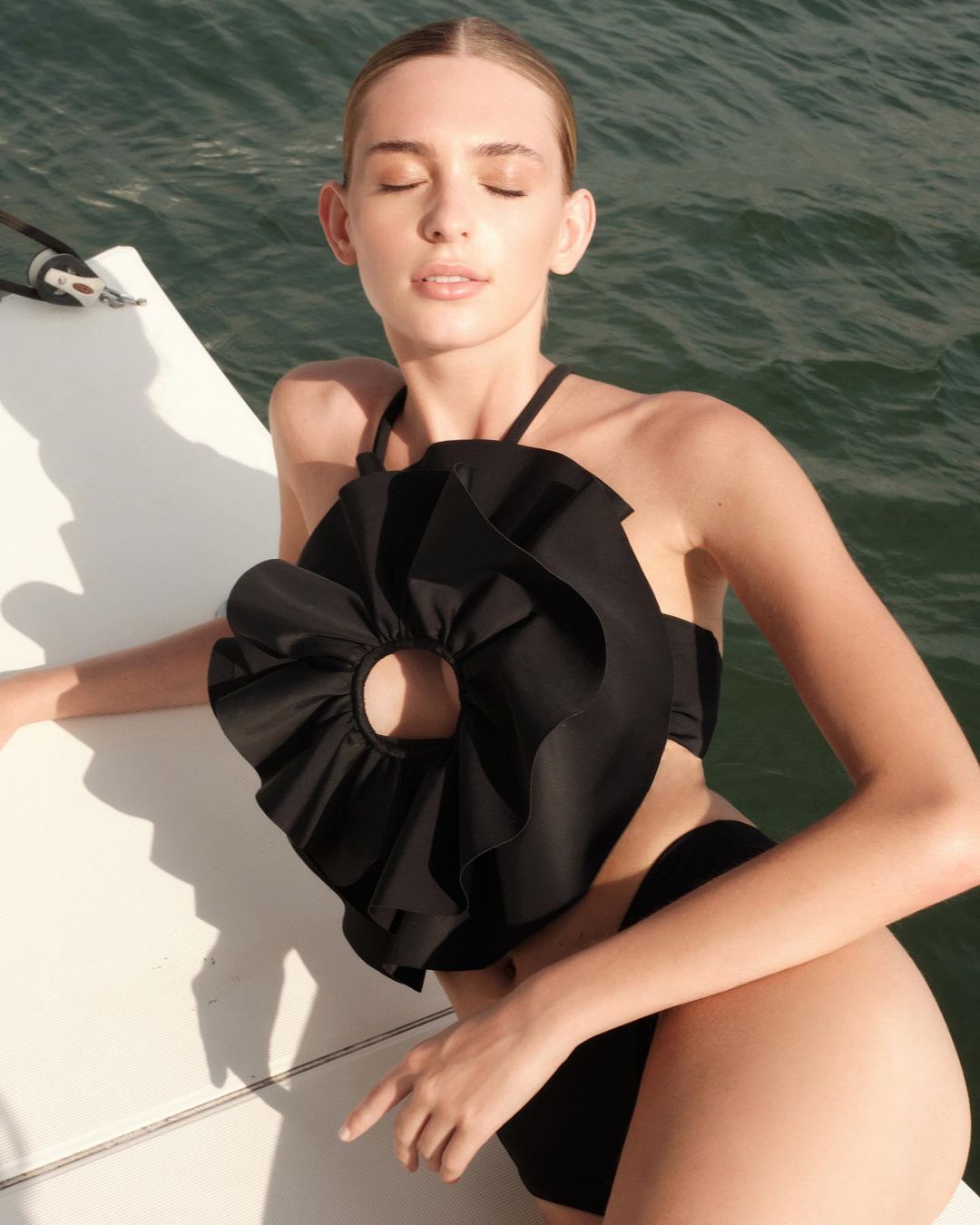 In many ways, Colombian brand Bahía María reminds me of Victoria Cimadevilla with its exaggerated ruffle details and similarly gargantuan flowers. But I also get the feeling that this is a brand which takes itself less seriously, with designs such as a mermaid-style clamshell bikini top and another decorated with fabric seahorses and starfish among the offering. Whether you crave fun or refinement, there's a bold swim look here to suit.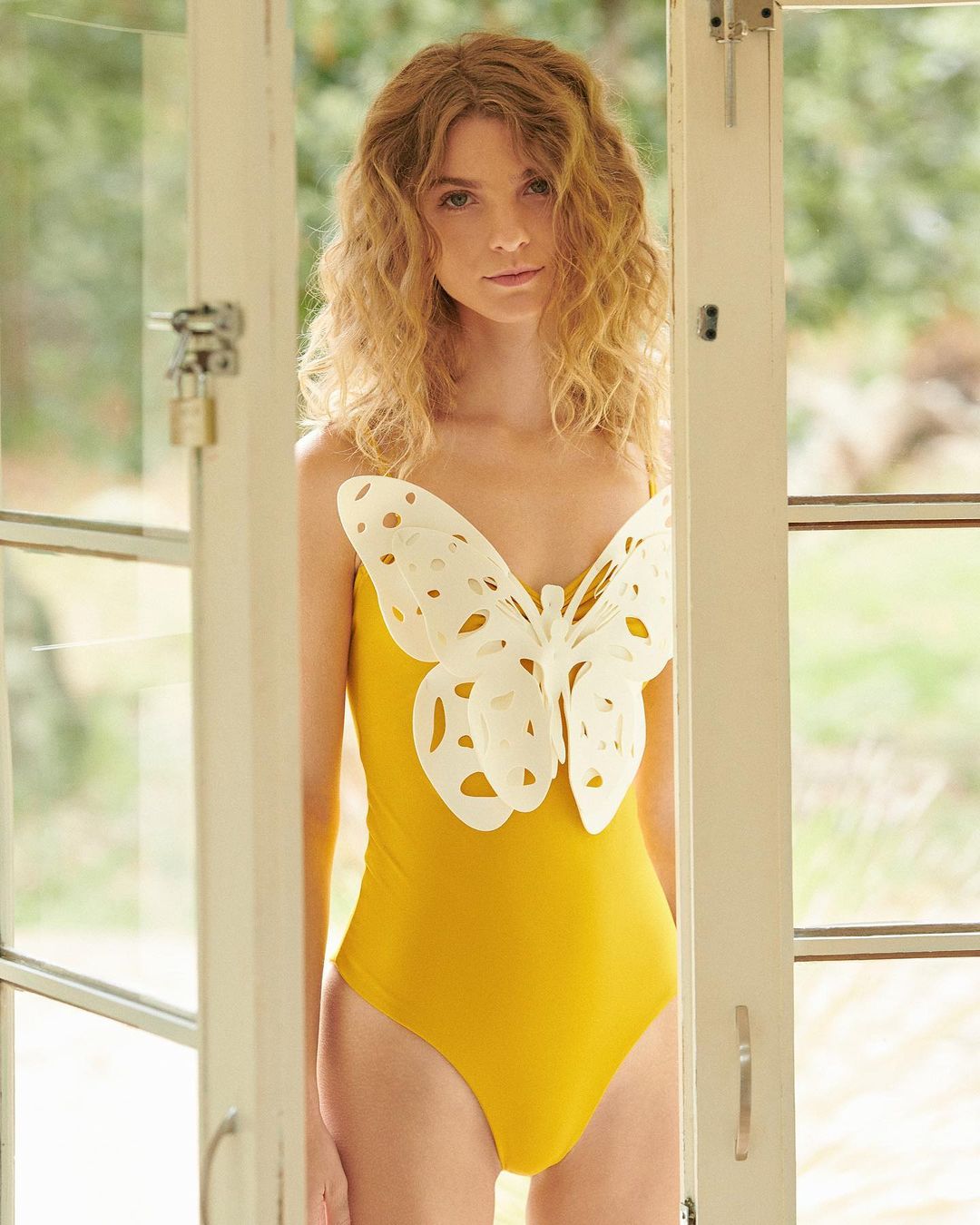 Cult Gaia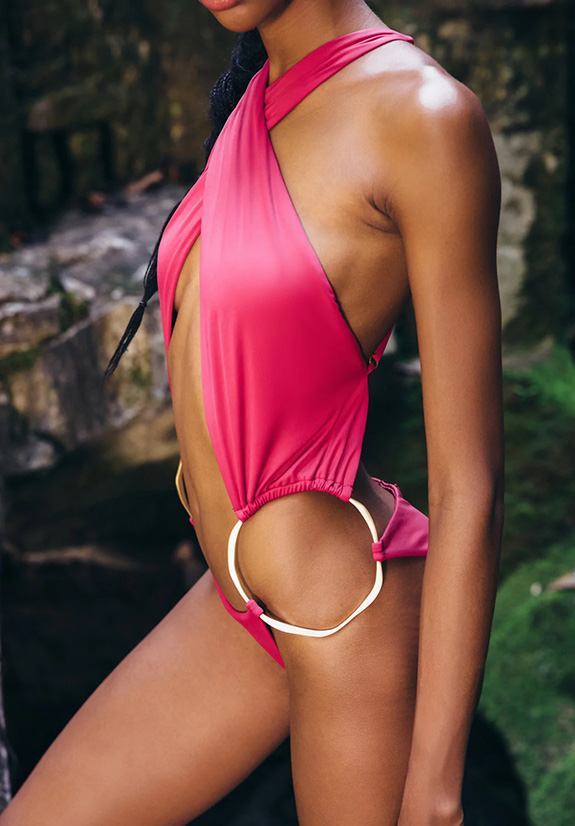 Los Angeles based brand Cult Gaia started out doing accessories, and has since expanded into a fully-fledged fashion brand with everything from shoes to swimwear. You can still see the influence of their accessory-based beginnings in the way their swimwear often features unique hardware – they state their goal as designing pieces which "make you look twice", and I certainly did!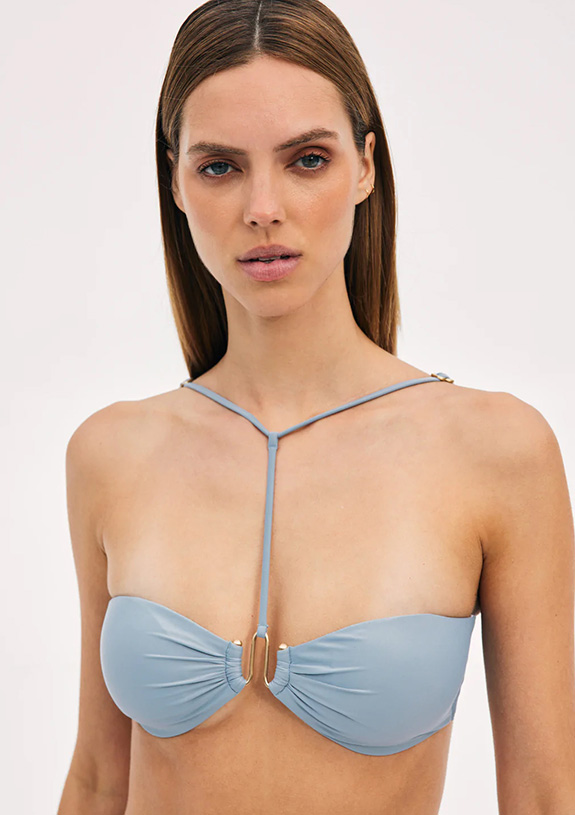 Are there are other high-fashion swimwear brands you'd add to the list?
Read and See More More by Estelle Puleston in our Gallery