Another High Achiever ~ Anita Active Performance Sports Bra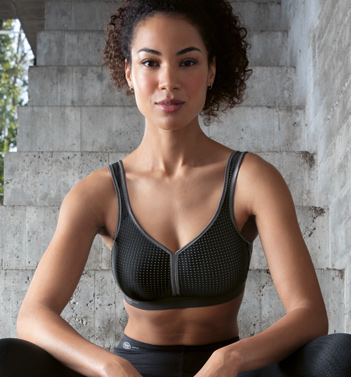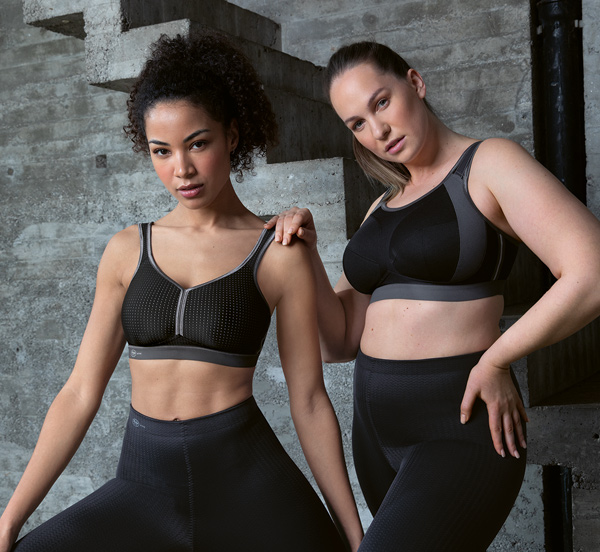 Stylish and supportive paired with excellent breathability makes for a perfect Sports Bra! Anita Active brings all that and more. The Performance (5566) Sports Bra and the Extreme Control Plus (5567) for big cups are now available in the timeless and classic Black/Anthracite.
Don't underestimate its clean construction and style as it still delivers all the support, comfort, and breathability required for any workouts.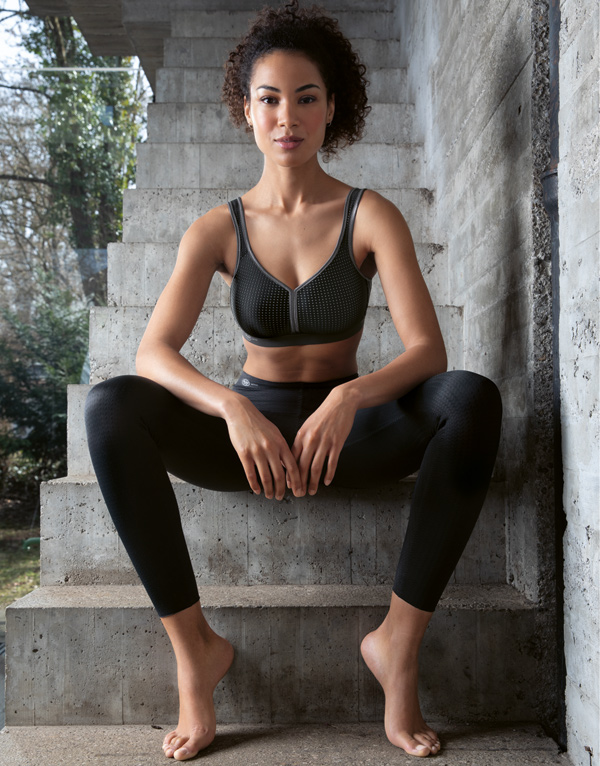 With a mix of clean-cut design, clever technical features and a keen eye for detail, the Performance Sports Bra is now an established Anita Active style. The wide underbust band, breathable mesh inserts in the back and the innovative design of the pre-formed cups ensure unbeatable comfort. The cups feature perforated fabric on the outside and are lined with fine piqué on the inside. The two materials work together to ensure optimal moisture transport and a balanced body temperature, keeping the skin dry.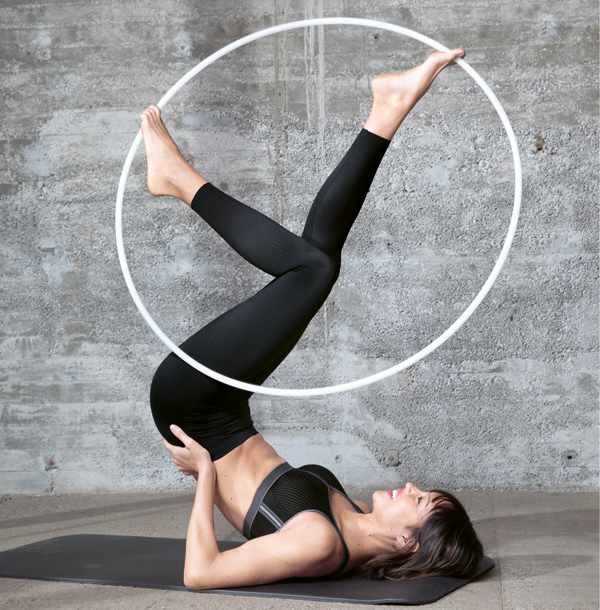 The ergonomically shaped, partially padded straps are available in two widths depending on the bra size and add to the comfort of this sports bra.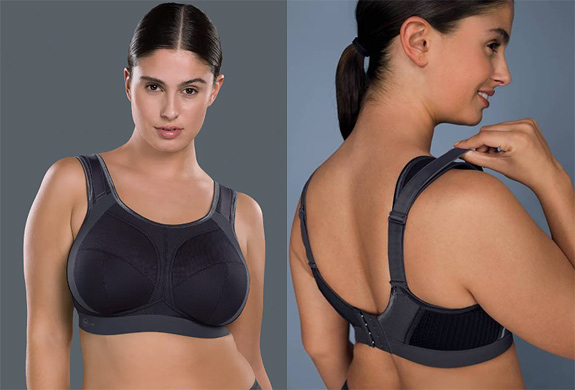 The Extreme Control Plus Sports Bra (5567) offers a few additional features like five-part cups with plenty of cup depth and a firm fit. There are no uncomfortable seams anywhere on the skin, special ventilation zones, a functional, doubled up shoulder. The interplay of colors with the contrasting inside cup and the different colored trimming of the straps make this bra feel sporty.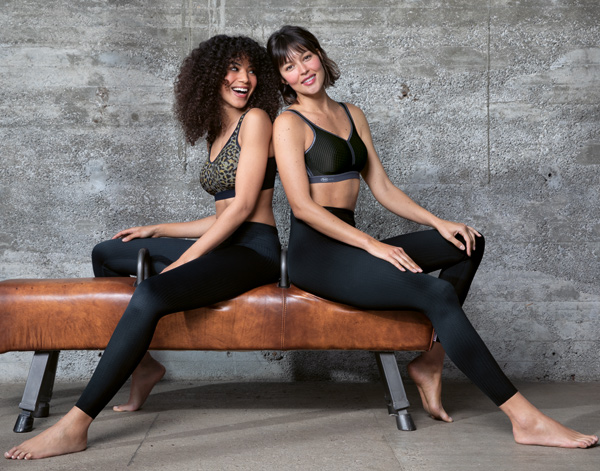 Pair with Sports Massage Tights (1695) for an ideal workout wardrobe.
Sports Bra Colors: Black/Anthracite, Smart Rose, Anthracite/Fiesta, Black/Pool Blue. Sizes: A-E 32-42, F 32-40 & G 32-38
See more Anita Collections in their Spotlight