Slips Are Back… and Trending ~ Shadowline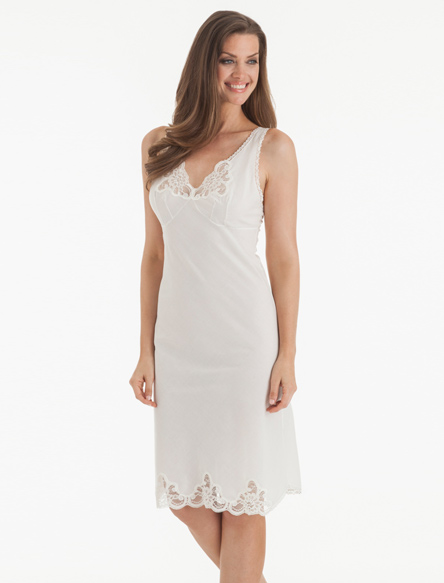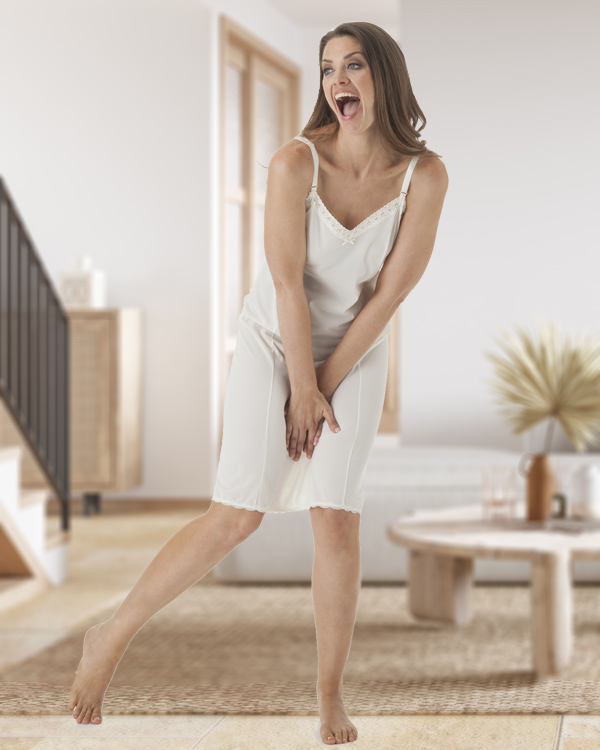 Shadowline's Director of Sales, Laurie Fisher recently shared how pleasantly surprised she was with the increased volume of SLIP orders she took at the Curve Lingerie Show in NY! "I was told by a number of buyers that slips are trending again in a big way. Not only for mature, traditional customers but for young women too"!
Back 'in the day' women wouldn't dream of not donning the essential full slip before leaving the house. Egad! Her legs might show through her dress. How times have changed.
Today, a slip is so versatile – designed not only to be worn under clothing, many women also enjoy having a bit of the lace peek out at the neckline or hem. The trend of wearing satiny slips as sexy outerwear has indeed been in vogue for some time. They really are quite practical as well. The smoothing nature of a slip will help camouflage bra straps and panty lines and it'll prevent clothes from clinging to the undergarments. Some sheer outfits truly benefit with the wearing of a slip, and for bedtime, who can deny that slips are simply divine to sleep in, so luxurious and silky to wear under the covers!
Shadowline offers a tremendous selection of slips in many fabrics, colors and lengths in both full-length and half. Plus, you'll find camisoles, culotte slips, long pant slips and slip shorts.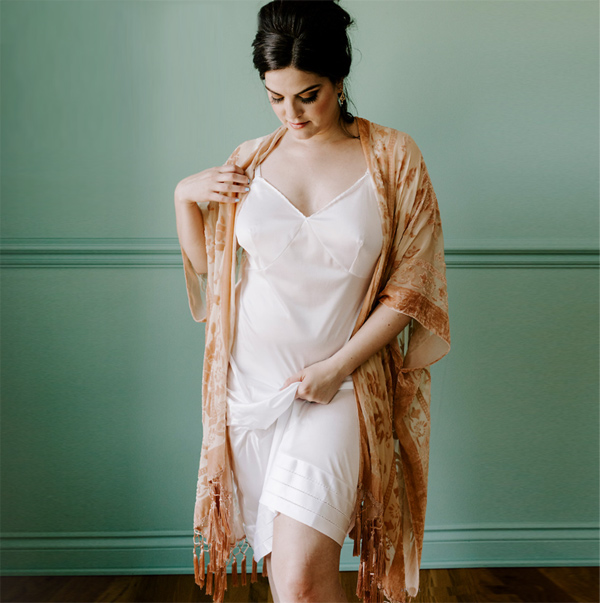 "Wear this Velrose Adjustable Length Full Slip #6319 (shown above) under a sheer gown for modesty, or on its own as a nightgown. Either way, the adjustable straps and retro look are ready to delight!"  (Kimmay Caldwell, Founder of Hurray Kimmay   @hurraykimmay)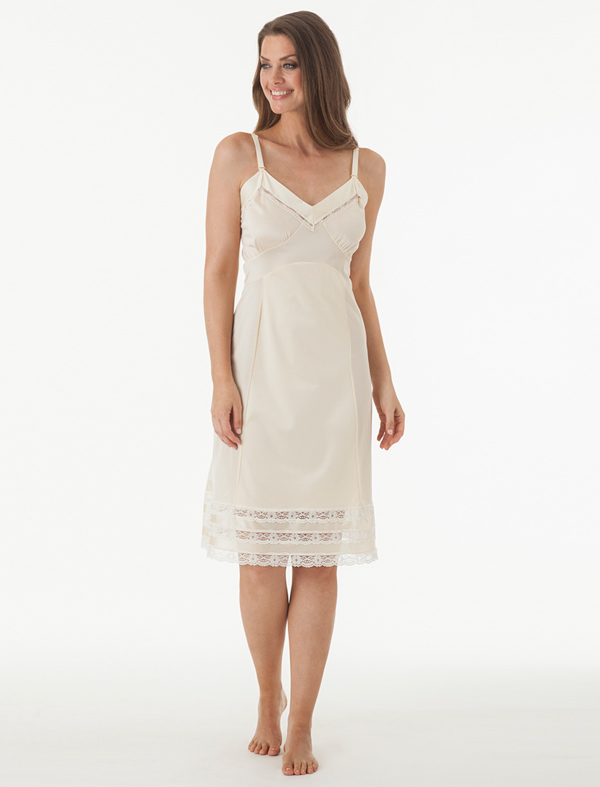 The popular Velrose® Adjustable Length Full Slip (above #1302) is made with silky 100% Nylon Tricot. This comfortable and pretty slip has a double-front panel and adjustable straps for maximum coverage and support. The bottom is adorned with three rows of delicate lace lining that you can trim yourself for the perfect length! Velrose® Snip-It slips only require scissors, no sewing necessary. In White, Beige, Nude & Black in sizes 32-48.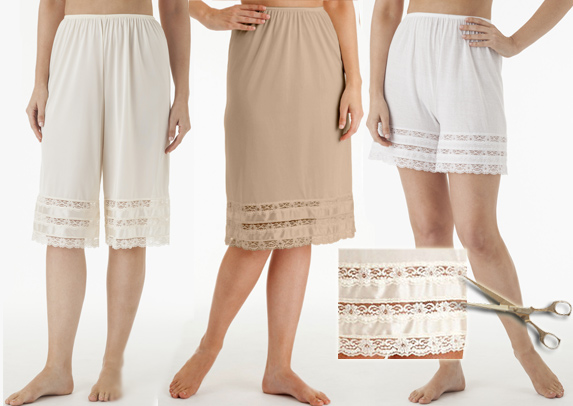 Other Adjustable Length Velrose® Snip-It slips include a Half-Slip, Culotte Slip and Slip Shorts. (Also see full-length style #6319 for fuller figures)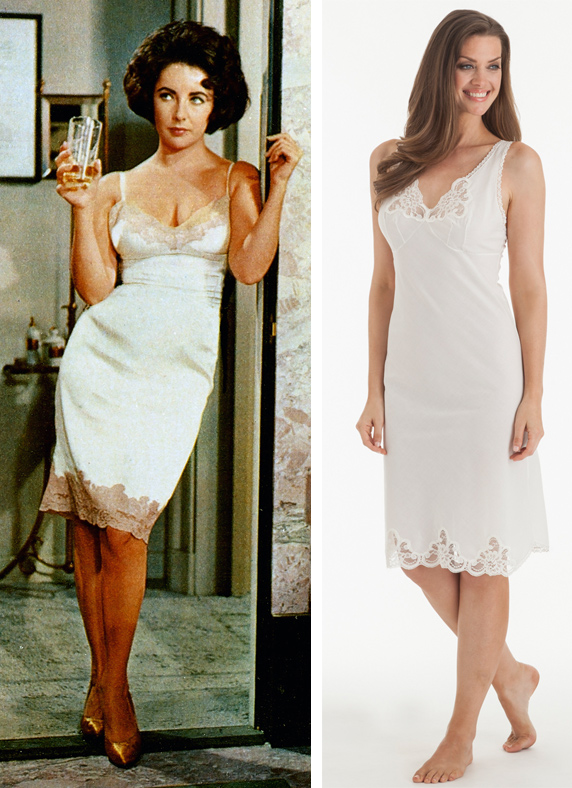 Screen siren Elizabeth Taylor, sizzles wearing a full slip in the 1960 film 'Butterfield 8'… You can get that similar vintage look with the Velrose® Cotton Batiste Full Slip!
Slip Dresses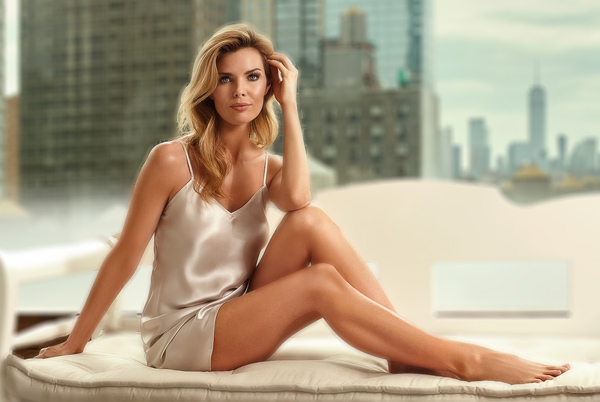 Slips worn as outerwear is such a chic look! Shadowline's Satin Essentials collection offers both spaghetti strap and wide strap slip dresses. Made with 100% Luxury Satin Charmeuse and cut on the bias, these chemises will drape and float on your body for a flattering fit. Perfect as a dress, short slip or wear as a nightie. The collection also includes a gorgeous camisole and half slip, all styles are available in Silver, Taupe, Black and (new) Blush. Sizes: S-XL.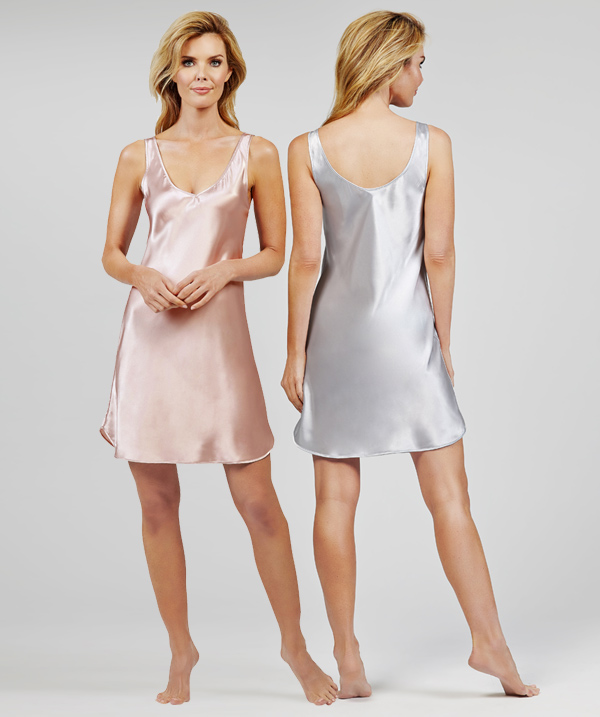 For your "One Stop Slip Shop" with over 30 different slip selections, see Shadowline's entire collection!
For more Shadowline Collections visit their Spotlight