Empreinte's Elegant AGATHE Collection Now Introduced in Black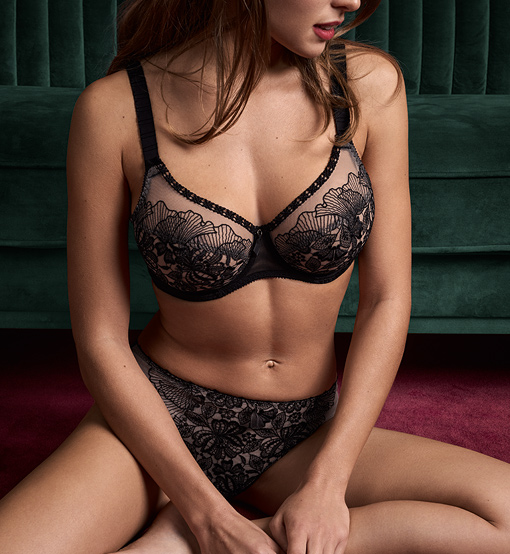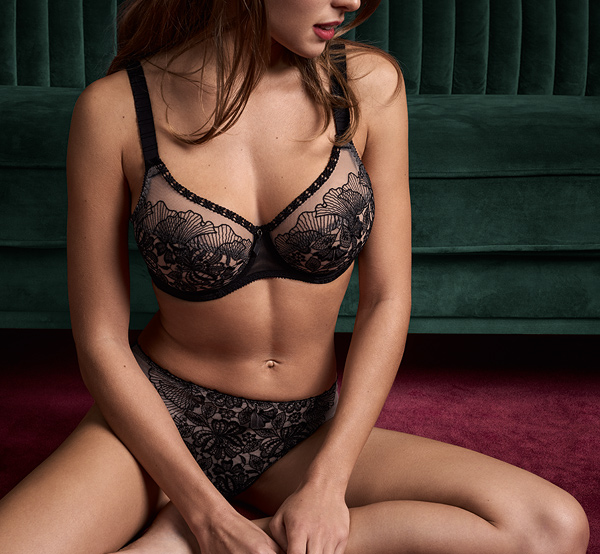 Empreinte's Agathe collection, with its combined vintage and contemporary vibes, illustrates the key trend of mixing styles. Here, the richness of 'traditional' guipure lace mingles with the lightness of a trompe l'oeil pleated effect. This exclusive and original contrast in design creates lingerie which appeals to all women. Softness, effects with materials and crafted details are the distinguishing features of this high-quality range that includes two bra styles and three panties.
Following a remarkable launch in Summer 2021, Agathe is now available in Black which will become a permanent part of the collection. The exquisite black embroidery is highlighted by beige tulle, perfectly creating a desired tattoo effect. Agathe also comes in Ivory and Cobalt.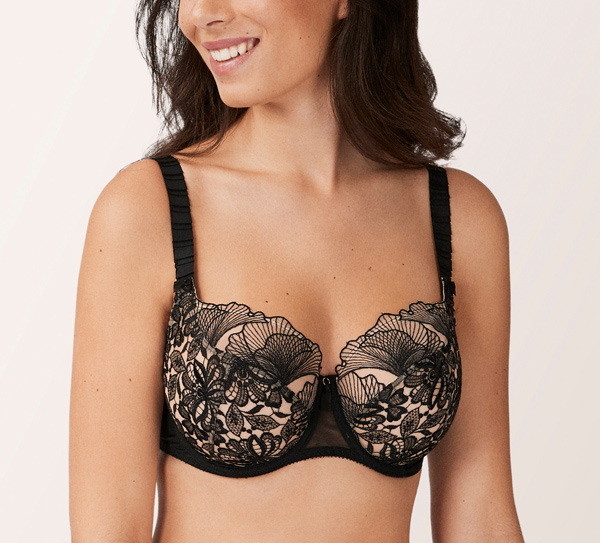 Underwired low-necked bra (#08204) This low-necked bra comprising 3 parts creates a beautiful lifting effect. The embroidered 'pleated fan' design blends perfectly with the floral pattern on the lower cups. It is a reassuring and ultra-elegant style. Sizes: 32 to 42 cup C/D, 30 to 42 cup E/F and 30 to 40 cup G.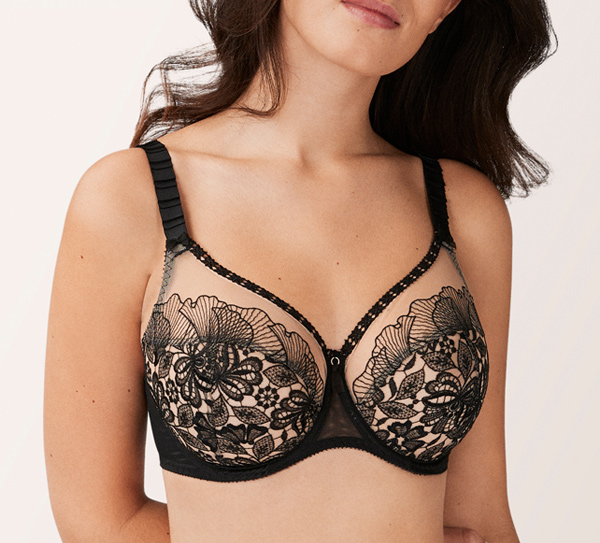 Underwired full cup bra (#07204) Both light and reassuring, the classic bra in Agathe delights with its ultra-soft embroidery and its tulle band on the neckline. The delicate pleated edge echoes the decoration on the straps and adds a timeless, chic character to this piece. The lower cups, rendered opaque by a wealth of vintage embroidery, provide the expected level of support. Sizes: 34 to 46 cup C/D and 32 to 46 cup E/F/G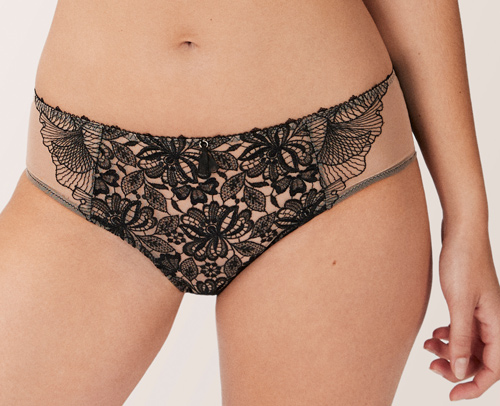 Shorty (#02204) The elegance of a fully embroidered front and the tulle softness create a beautiful item which is invisible under clothing. Sizes : XS to 2XL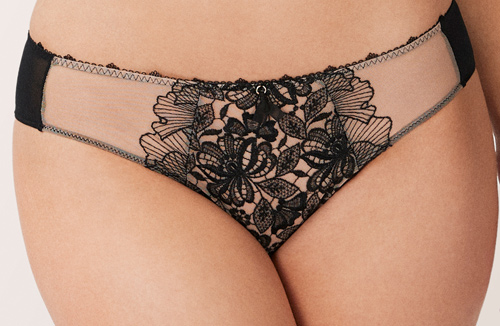 Brief (#03204) The beautiful delicacy of the tulle and the elongating inserts result in an item which is comfortable and easy to wear. Sizes : XS to 2XL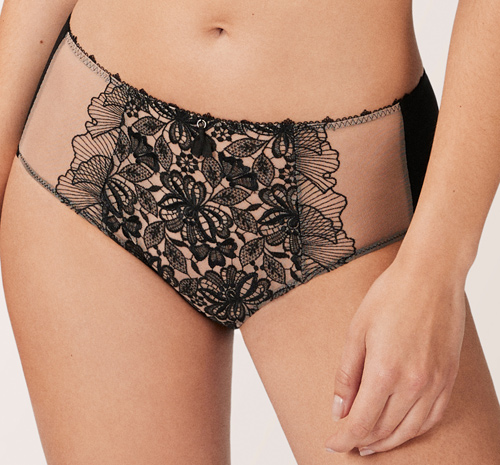 Panty (#05204) The vertically-placed embroidered pleats elongate the figure and the guipure lace- effect front ensures the desired level of opacity. A beautiful look with guaranteed comfort. Sizes : XS to 4XL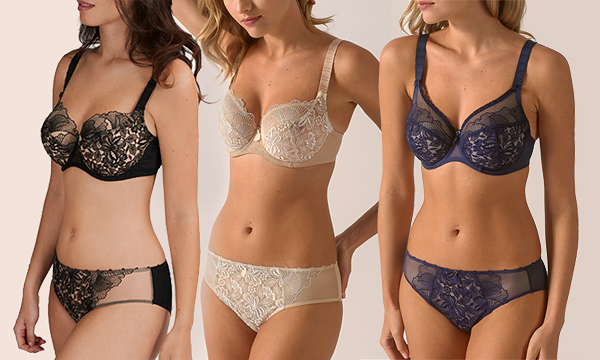 Colours: Black: black embroidery highlighted by beige tulle
Ivory: A tattoo effect highlighted with ivory tones
Cobalt: A deep and elegant blue
See more Empreinte collections in their Spotlight