Hanky Panky's Homage to the English Countryside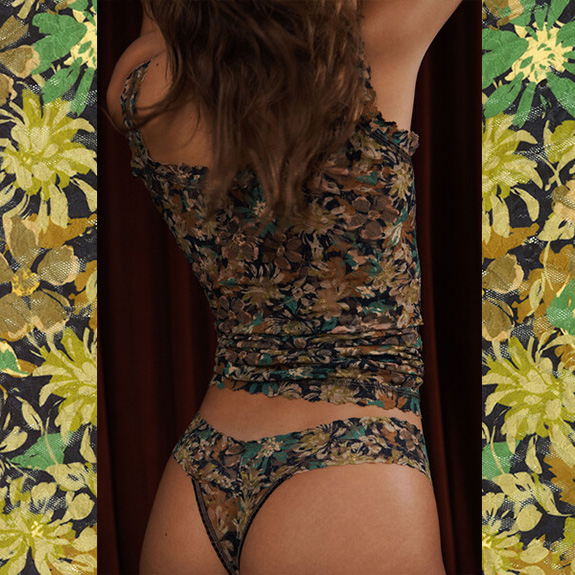 By ELLEN LEWIS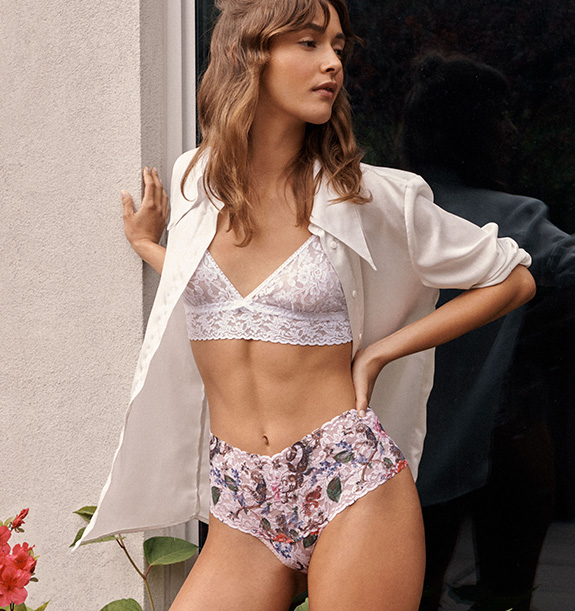 Great Britain. It is a name on many minds this week as the Queen made her last journey from Scotland to London, where she lay in state as I write. Whatever your point of view on the concept of royalty, one can't deny the unique impact of the British Monarchy on not only the British Isles but worldwide. There is just this aura that asks for our attention even though it may not be our intention. I, for one, am a victim of Anglophobia, enamored with British TV, British humor, British design, and the whole castle thing. But my most vivid memories are the majesty of the English garden, a floral tapestry woven into a carefully conceived explosion of color.
So, how coincidental is it that my editorial calendar this week was this piece highlighting Hanky Panky's English Countryside prints. Of course, I did not anticipate the correlation with the news from abroad. But serendipity is often about timing, so I anoint this piece a noble homage to Hanky Panky's Fall 22 print story.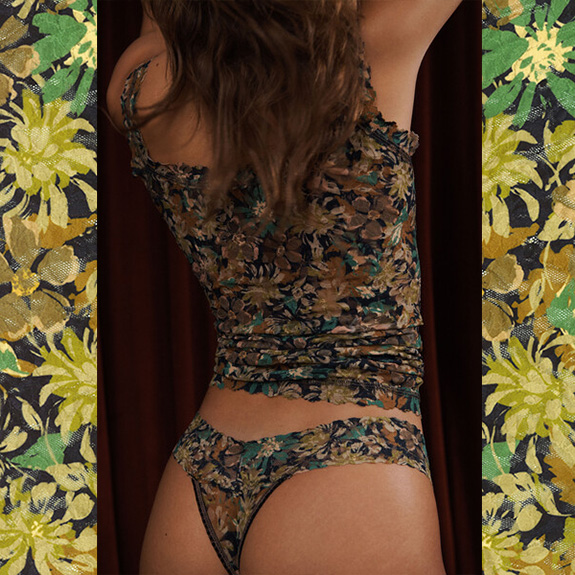 Camo
We begin our sojourn through the Hanky Panky English Gardens with the Camo Collection named for the famed Scottish Cambo Gardens. Printed on the legendary signature lace.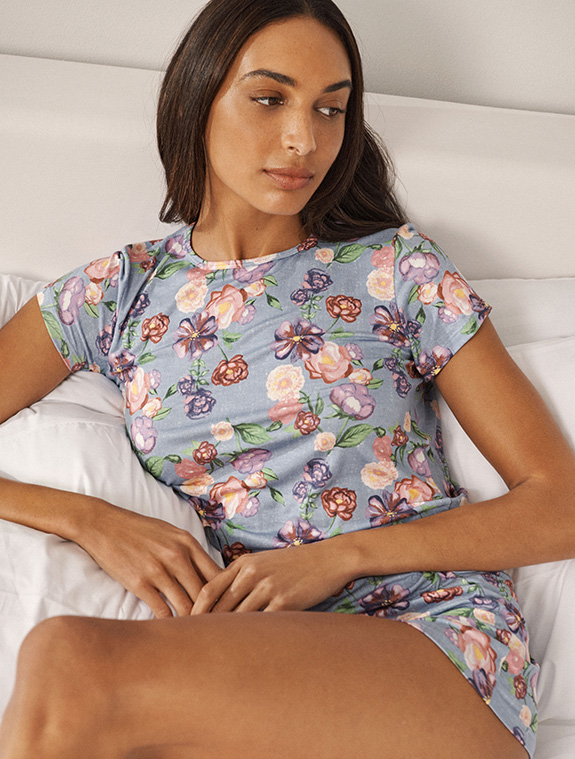 Chatsworth Garden
Hanky Panky's Chatsworth Garden print evokes images of the great English homes. the grand Chatsworth House should be familiar to Downtown Abby fans. Printed on a ultra soft rayon knit.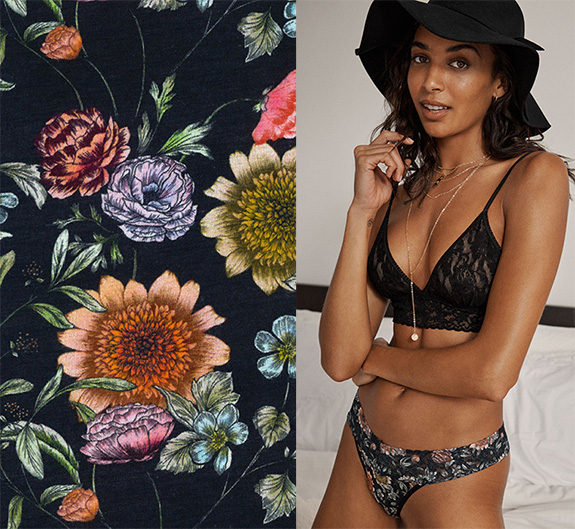 Hampton Court Gardens
Moving on to Hampton Court Gardens, you will be stunned by Wisteria covered mansion, used as the setting for the Bridgerton family home in the popular TV series. Printed on Supima® cotton.
Pashley Manor Gardens
If you choose the Pashley Manor Gardens print, also on Hanky Panky's trademark signature lace, you might invoke the spirit of Anne Boleyn who spent portions of her childhood on the estate.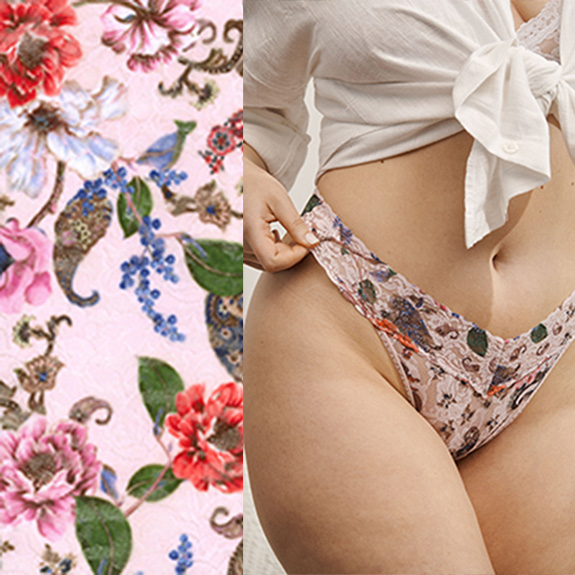 Highgrove Gardens
At Highgrove Gardens it is a  particularly auspicious this week as it is the recent Royal estate of the new King, Charles III, who will vacate it now for his move to Buckingham palace. Printed on signature lace and also pictured at the top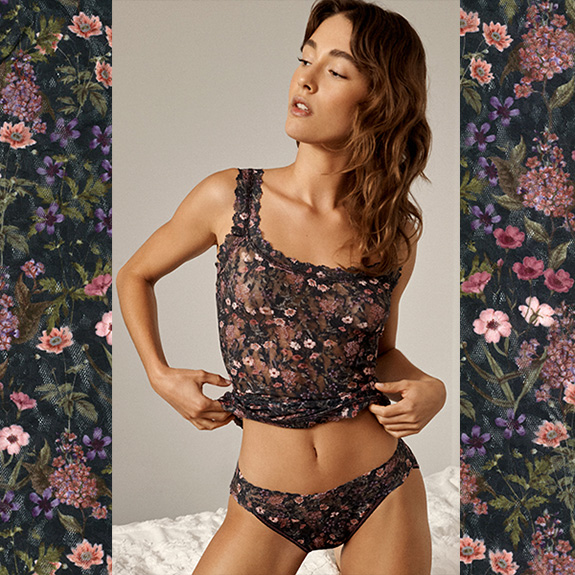 Myddelton Gardens
Myddelton House Gardens located in Northern London was once the home of Britain's most famous gardener, Edward Augustus Bowles. Considered a hidden gem, it is a botanical jewel in the crown. Hanky Panky honors it on Signature Lace.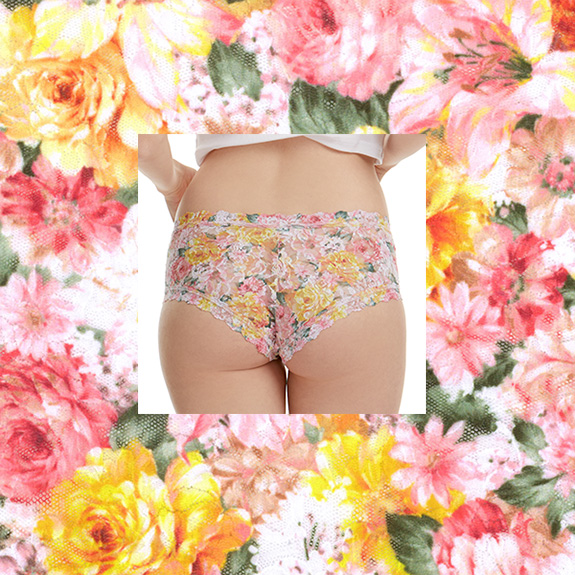 Kew Gardens
We end our Hanky Panky English Countryside odyssey with the Kew Gardens print on signature lace. This pattern is an ode to the Royal Botanical Gardens in the heart of London and not far from the Westminster Abbey and the Queens final resting place.
See More Hanky Panky Collections in Their Spotlight