Lingerie Inspired by Love – ANCORA TU by Under Thy Skin
By ESTELLE PULESTON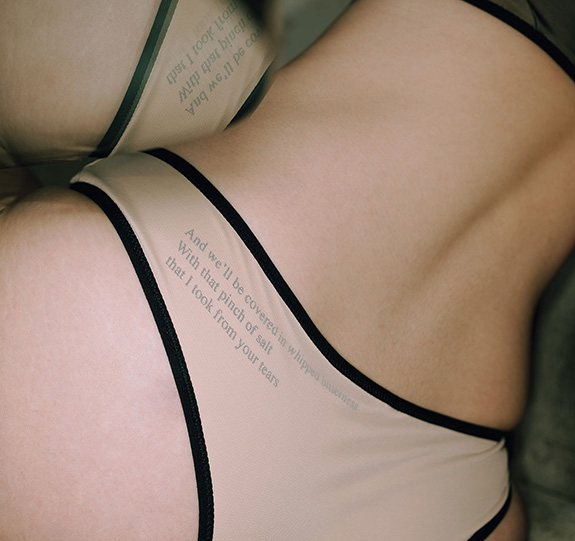 Launched in 2017, Under Thy Skin is an independent lingerie brand created by Neri De Meester "out of a passion for art, design and the body". I was captivated the creativity of her debut collection, which featured Aldous Huxley quotes embroidered onto simple silhouettes in sheer, monochrome mesh.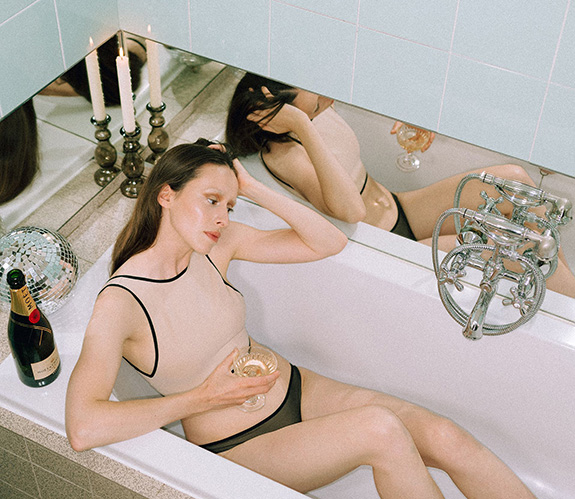 Five years on, Under Thy Skin has stayed true to that minimalist yet storytelling aesthetic, while still managing to make each new collection feel fresh and exciting. The latest launch, ANCORA TU, is once again decorated with text but this time it's De Meester's own words which adorn the wearer's body and tell the tale of the collection.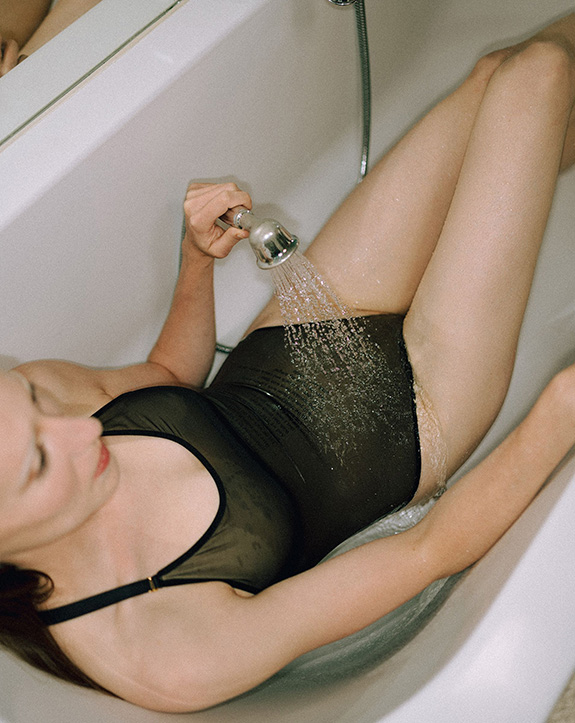 "ANCORA TU was inspired by a personal love story" she explains, noting that it's named after a song by Roísín Murphy. "The evening I realised I found the man of my dreams, I was riding my bike home on a spring evening and my headphones were playing the song. My own emotions and the lyrics of the song were so powerful… I wrote a poem about it and this was screen printed on the pieces of the collection."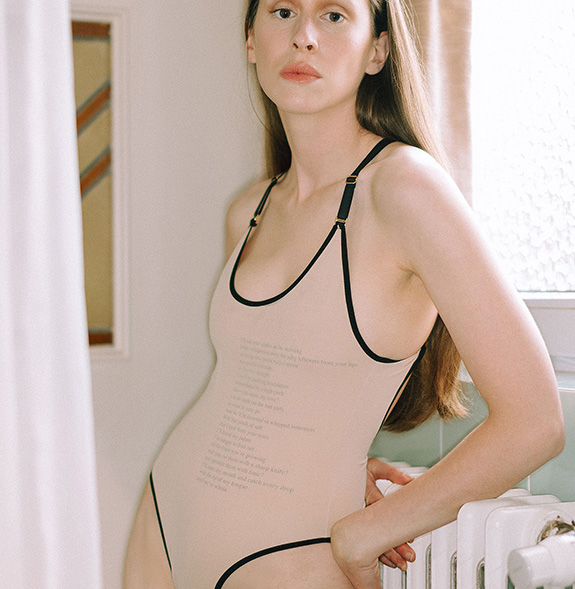 ANCORA TU comprises three pieces – a bodysuit with convertible straps, an open-backed crop top, and cheeky-cut briefs – which are each available in black or sand. The text is printed onto an opaque base layer, and then covered with a veil of sheer mesh. Along with the 28K gold plated hardware, these fabrics – both a mix of recycled polyamide and spandex – are suitable to wear in the water, making the garments double as either lingerie or swimwear.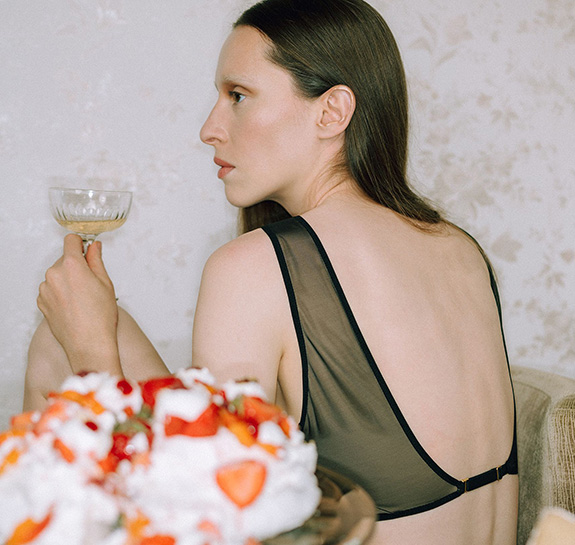 Under Thy Skin is based in Belgium, and the garments are handmade there with the screen-printing carried out by a local business. De Meester is passionate about practising her craft ethically, sustainably, and with a slow fashion mindset. When I asked about her future dreams for the brand, she replied "to get a little bigger – but not too big, because I love the personal approach".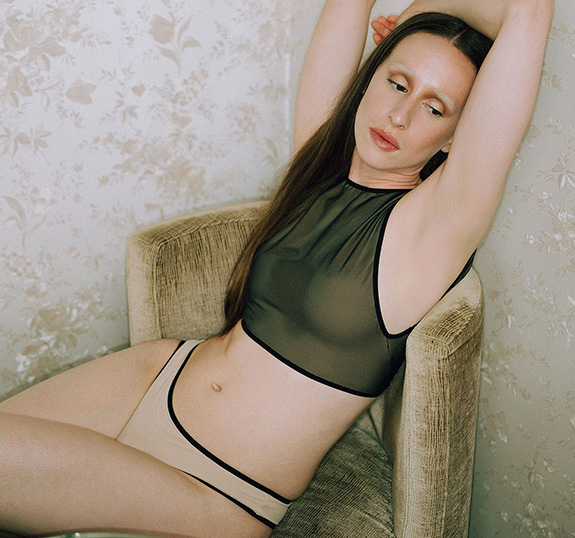 She's working towards making her brand available through more retailers and in more countries, and design-wise, would love to add an underwire bra in a future collection so she can cater to those who prefer that type of support.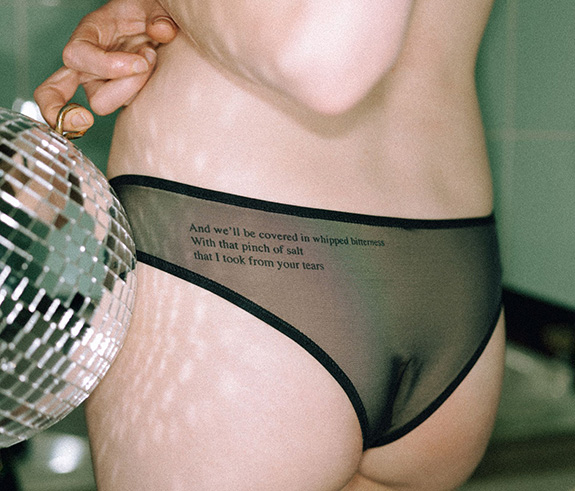 As for now, ANCORA TU is available in sizes 1 through 5, covering 79-106cm bust measurements and 60-86cm waist measurements. The three pieces are priced from approximately $110-220.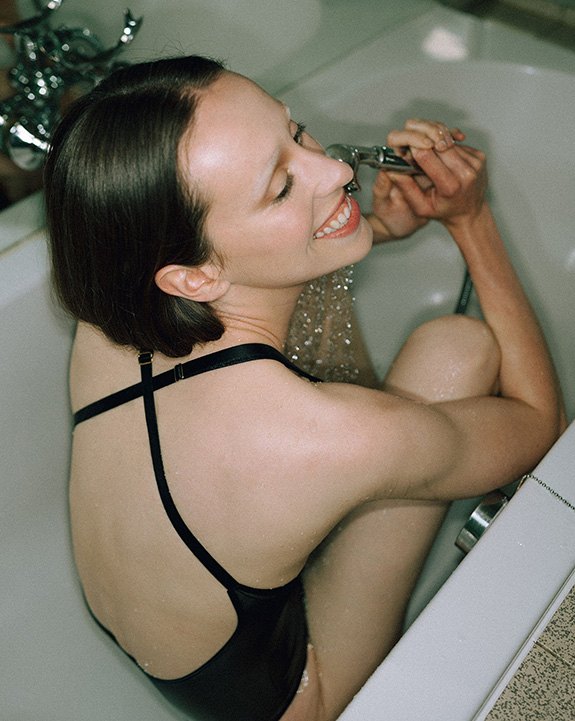 Read More Posts by Estelle Puleston Here
Contact information:
Website: https://underthyskin.com/
Instagram: @underthyskinlingerie
Email: neri@underthyskin.com