Divaurae Lingerie: Retro Luxury and Elegance
By ESTELLE PULESTON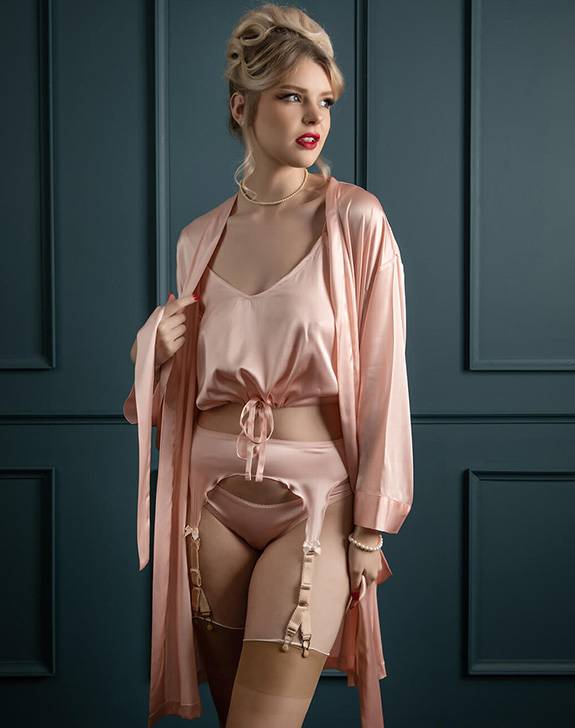 If your idea of great lingerie involves glossy satin, garter sets, and a definite retro vibe, there's an intimates brand you should have on your radar: Divaurae.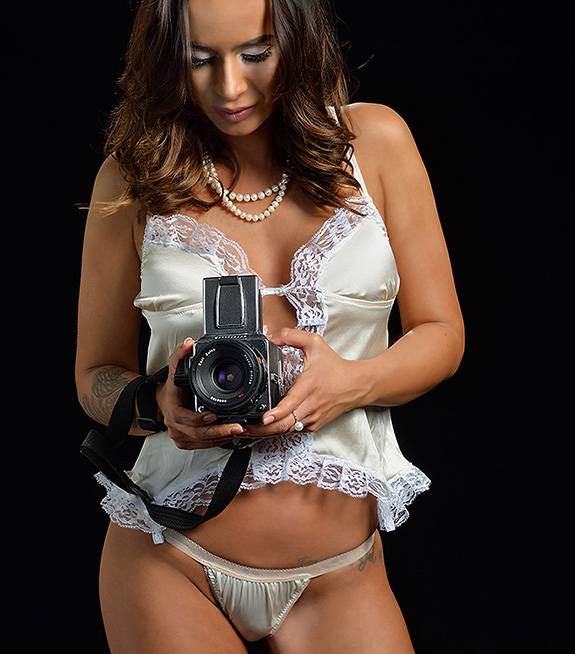 Headquartered in Brighton, UK and manufactured in a small atelier in Hungary, it was launched in 2006 by Dutch designer and seamstress Linda Miller, who creates lingerie to "reflect a certain romantic lifestyle that is filled with personal satisfaction, elegance, and self-confidence".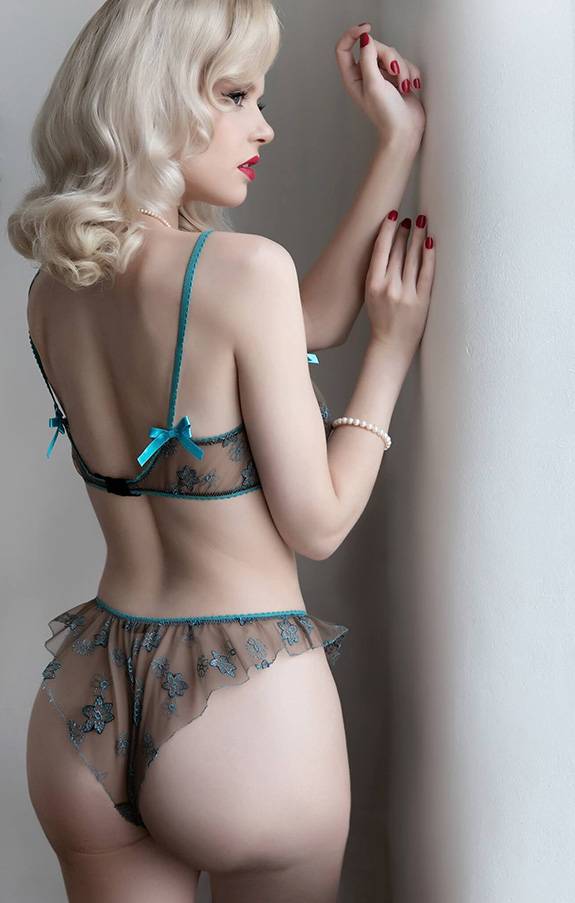 The Divaurae line is vintage-inspired, but it doesn't stick to any one particular era. Instead, it's a medley of Atomic Age nylon, 50s-esque tap pants and 6-strap garter belts, 80s-style lace-trimmed camisoles, and what the brand's about page describes as "elements from the golden age of Brit pop" and "French lingerie looks from the late 70s".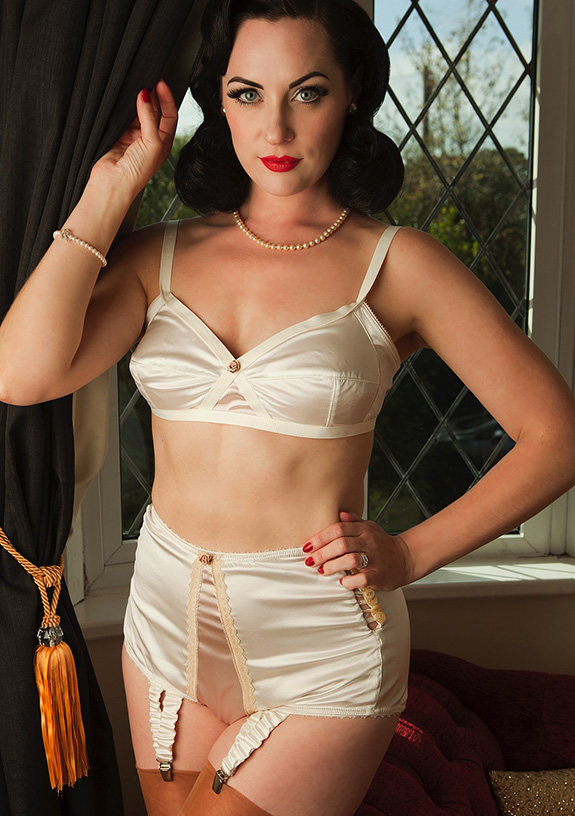 Certain collections have been developed with a specific, real-life woman in mind who serves as both muse and model. Rachel for example is all about sweet powder pink and draped silk bows, while Haley – Lady in Pearls goes for refined glamour in shades of ivory and gold. Roxanne, the latest range to launch, takes a sexier turn with an all-black color palette that blends burlesque and pin-up aesthetics with 80s-style high leglines.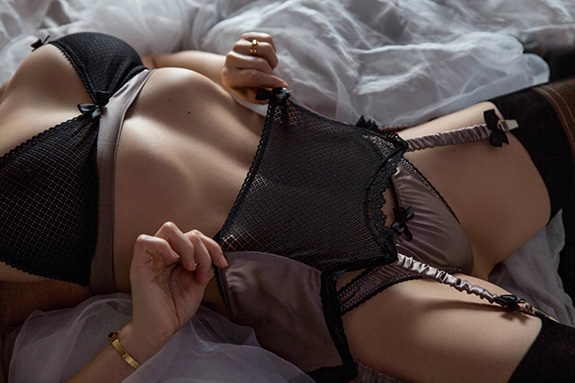 Divaurae describes its offering as "historically accurate designs that are manufactured with authentic techniques". Garments are crafted using only high quality, European-sourced fabrics; all silks are from Italy, and the laces are exclusively made in France.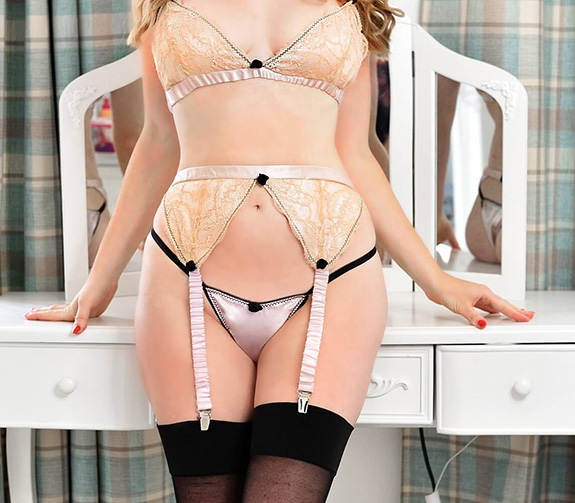 Additionally, everything is handmade to order which allows the brand to customize orders on request, from adapting patterns to suit your shape and making garments to measure in "pretty much any size" through to things like adding lace appliqué to silk or swapping standard hook closures for prettier (and more retro) buttons.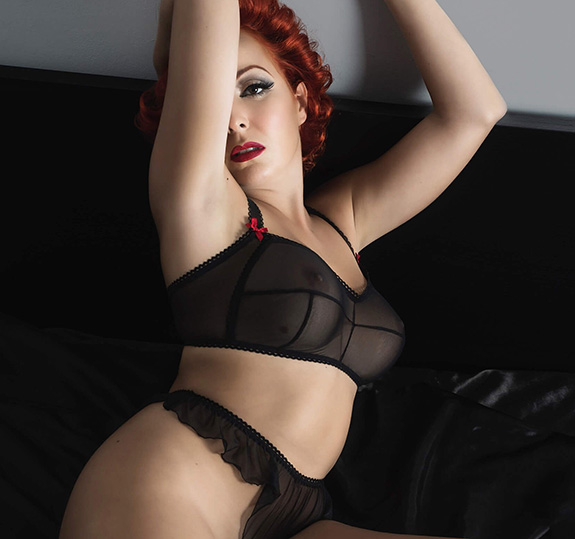 Entirely bespoke creations are also an option, starting at £500 (roughly $555) for a matching set, while standard Divaurae prices run from approximately $33 to $455.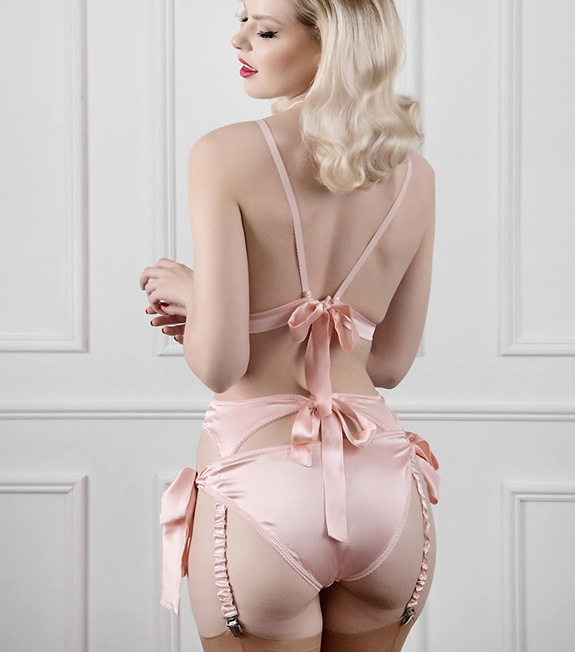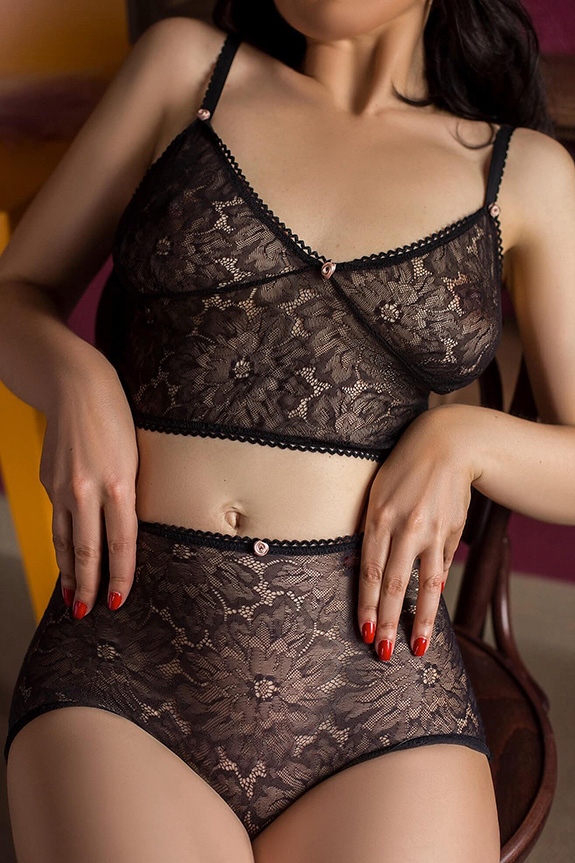 Read More Posts by Estelle Puleston in Our Gallery
Contact information:
Website: https://www.divaurae.com/
Instagram: @divaurae_custom_lingerie
Email: divauraeboudoir@gmail.com