The Forever Group ~ Welcome to our Partner Spotlight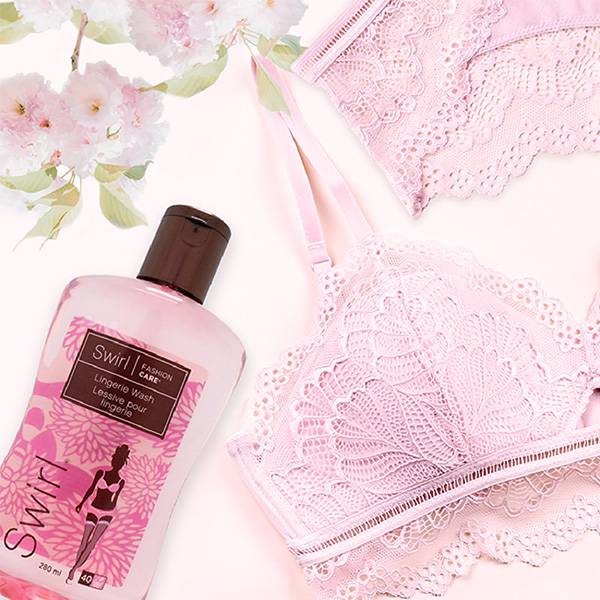 By Ellen Lewis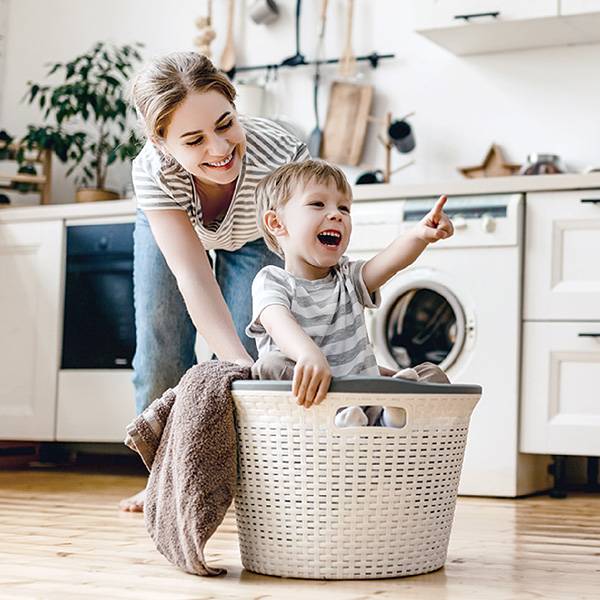 Einstein and Picasso. The combination of science and art is why the Lingerie world inspires me.  This is exactly why I am pleased to welcome The Forever Group  to our Partner Spotlight. This Canadian company is driven by entrepreneur Robert French, whose intimate's roots were birthed in the 1980's while working in his mother's lingerie stores. Not exactly his cup of tea, and a passionate scientist, he zeroed in on a lingerie wash selling in the boutiques and applied his chemistry background to create this science-based clothing care company that provides real solutions.
I first became acquainted with the brand several years ago at Curve when Robert serenaded me with the unique physical properties that this brand of laundry products provided. With the availability of similar products on the market, I was most intrigued by the dryer balls he gifted me along with wash samples. (More about those in a later post). But I must admit as I used each of the four available laundry washes, I became a fan. Robert's obsession with the science behind the product is evident in not only the research applied to the formulas but also to the attention paid to consumer reviews. Thirty plus years later, the Fashion Care™ washes are sold globally and exceed all of the test requirements of every country in which it is sold. First and foremost, every product is enzyme free. Eco-friendly, biodegradable, plant based, derived from essential oils, and never tested on animals, it checks every mark. In fact, without using too much scientific jargon, Fashion Care™ Fabric Wash is particularly effective on silk.
Fashion Care™ consists of four specially formulated washes: FASHION CARE™ Laundry Wash, SPLASH for swimwear, FRESH for Activewear and SWIRL for lingerie and shapewear.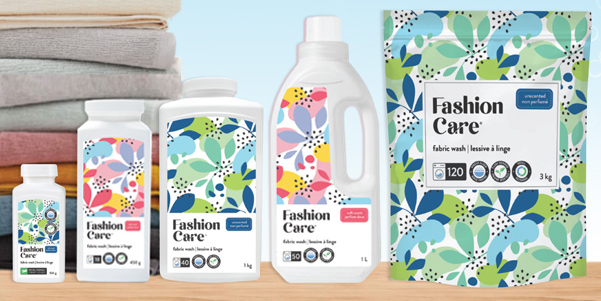 The Fashion Care™ Laundry Wash is available in multiple sizes liquid and powder and scented or unscented. It works in high efficiency and front loader machines as well as a hand wash. Consumer reviews are amazing!
"I absolutely LOVE this detergent!!! I waited for quite some time to see how my delicate items held up after using this product over a period of time, so that I could give my HONEST opinion. I must say that I have not been disappointed at all."
SPLASH swim wash converts chlorine to salt, resulting in a softer, fresher bathing suit.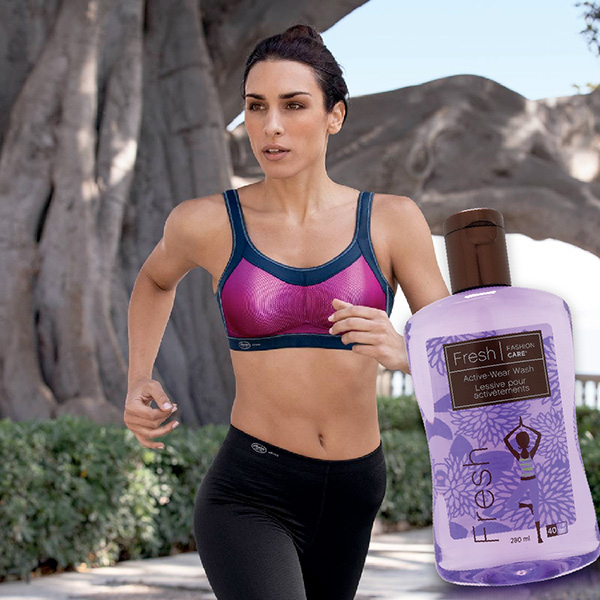 FRESH is targeted to odor in activewear. A outside of the box thinking chemist studied parallel categories such as skin and hair car to develop this wash targeted towards odor in activewear.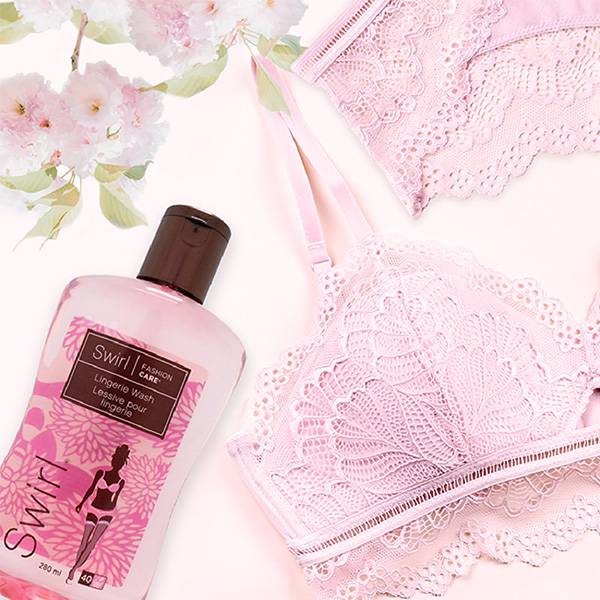 SWIRL is devoted to products containing elastic, lingerie and shapewear in particular
The inspiring thing about the Fashion Care™ brand goes beyond the scientific research, which, as I took a deep dive into the products, is intense. It the attention to customer feedback and the well thought our merchandising approach the makes it so easy to sell in Lingerie shops. Made in Toronto, Canada, the ease of ordering and shipping logistics is a definite plus.
Fashion Care™ is the USA name for Canadian Forever New™ Premium Clothing Care Product. Different name (legal issues), Same great results!
Website: https://theforevergroup.com/index.php/forever-group/lasting-care.html
See More Posts on Lingerie Briefs