Corsetorium by Kunza: Celebrity-Approved Corsets to Covet
By ESTELLE PULESTON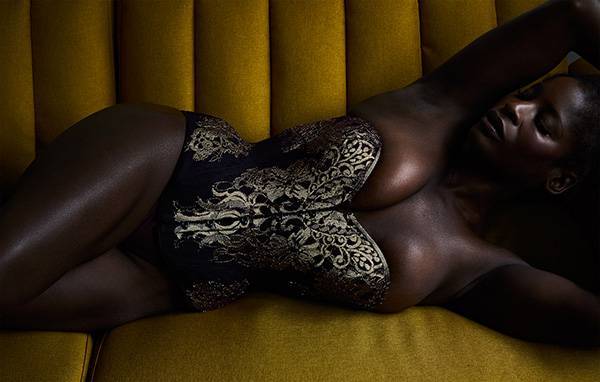 L'Age d'Or. Photography – @benjaminkaufmann_photography Model – @sayhellojess_
You may not know her name, but chances are you've seen her work. I'm talking about Kunza, the highly-talented corsetiere behind the London-based brand Corsetorium, whose creations have graced our collective screens via shows such as Bridgerton and Eternals.
A lifelong admirer of foundation garments, Kunza trained with Vivienne Westwood and later launched her own brand in 2002 at the request of iconic lingerie retailer Coco de Mer, who wanted to offer their customers her bespoke and made-to-measure corsetry.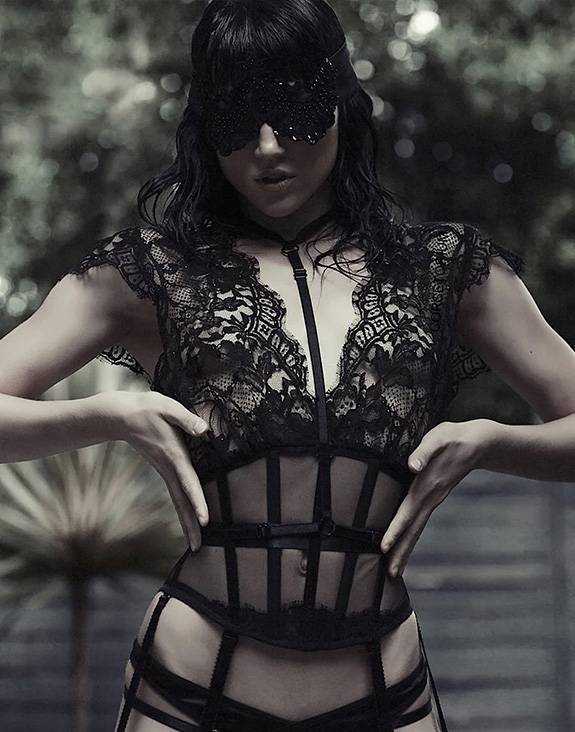 Emanuelle Collection. Model – @jordanebbitt
Designed for the modern corset wearer, Corsetorium is characterized by a minimalist color palette, strong sculptural lines, frequent use of sheer tulle, and the inclusion of fetishistic details such as harnesses and posture collars. Numerous pieces have appeared in high-fashion magazines, including Vogue and Harper's Bazaar.
But there's another side to Kunza's work too. Alongside her contemporary-styled brand, she's also had a glittering career in costume design for TV and film, creating both historically-inspired corsets for productions such as 2019's Mr. Malcolm's List and the aforementioned Bridgerton, and more fantastical pieces for the likes of Marvel and Disney where, she says, "one has more freedom with the choice of colors, materials and finishing techniques."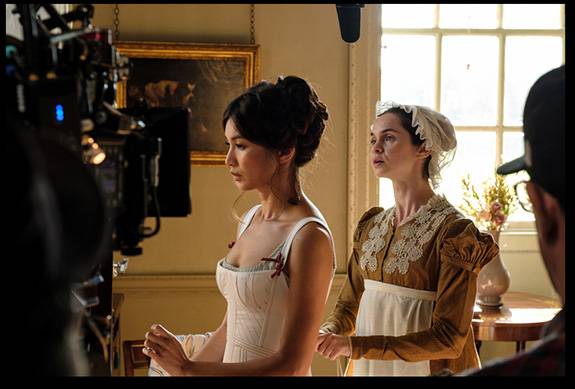 Gemma Chan on set for Mr. Malcolm's List
She describes one of the highlights of her career as creating a 'corset' to which film prosthetics could be secured for Benedict Cumberbatch, and has also had the privilege of dressing the A-list likes of Angelina Jolie, Rihanna, and Elizabeth Hurley.
"Working with celebrities might sound very glamorous," she told me, "but it can be also very demanding: arranging fittings can be sometimes very challenging… due to the busy schedules of the actresses. I have traveled worldwide to do home visits at very short notice and have done fittings at the most unusual locations."
In one instance, she was tasked with getting through a fitting for Nicole Kidman in just 10 minutes, before the star had to rush off to another appointment!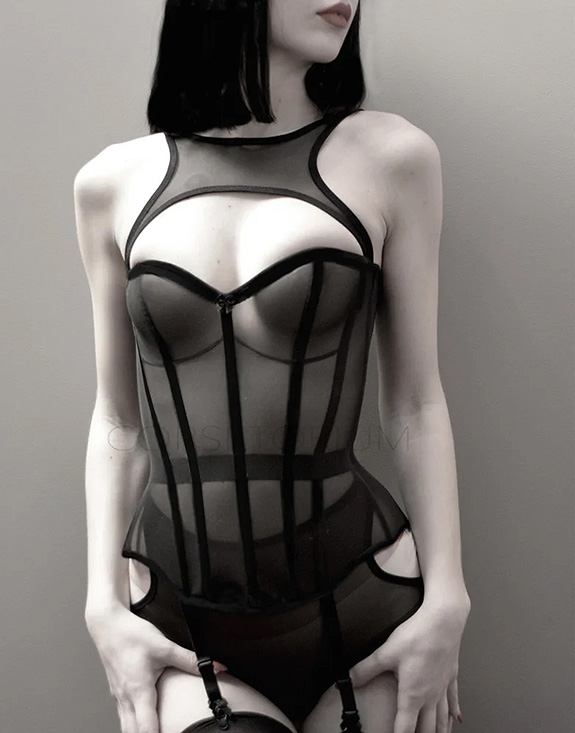 Serpentine Collection. Photographer – @wolandlondon. Model – @mynameisklaudia__
That said, the overall process of couture corsetry certainly isn't something you can rush, and Kunza is firmly committed to the concept of slow luxury even in today's fast fashion-obsessed world. Everything is made to order, which allows her corsets to be customized to each client.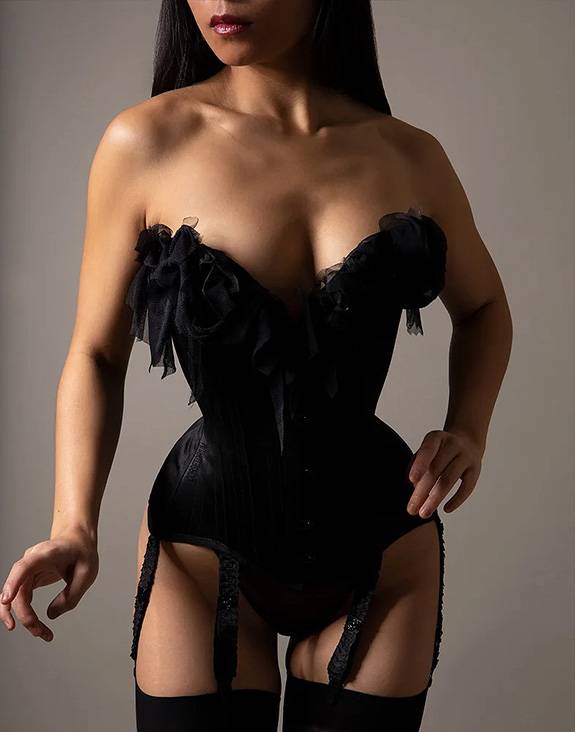 Haute Boheme Collection. Model – @heybilliebae
Most pieces are sewn by Kunza herself, with a small team who are highly skilled in different disciplines (e.g. embellishments, dyeing, or decorations) pitching it on larger or more complex orders. The longest she recalls working on one single garment was 10 weeks, for an embroidered silk corset with heavy beading work that included sentimental precious stones taken from the client's grandmother's jewelry.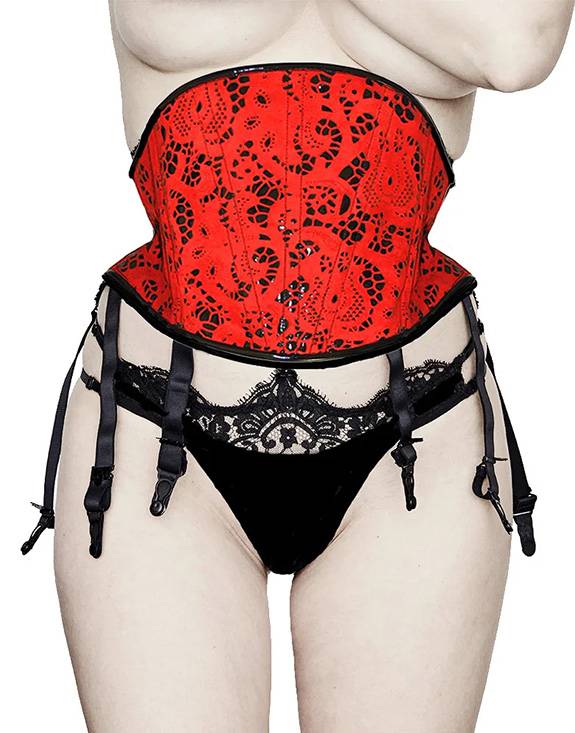 Taboo Collection
Made-to-measure Corsetorium creations can be ordered via her website, where prices start at £295 (approximately $330) for a selection of waspies and go up to $4,000+ for the most extravagant overbusts. Bespoke commissions are available by appointment only.
Read More Posts by Estelle Puleston in Our Gallery
Contact information:
Website: https://www.corsetorium.com/
Instagram: @corsetorium
Email: press@corsetorium.co.uk