Skinswear – Sustainable Lingerie that Does Social Good
By Estelle Puleston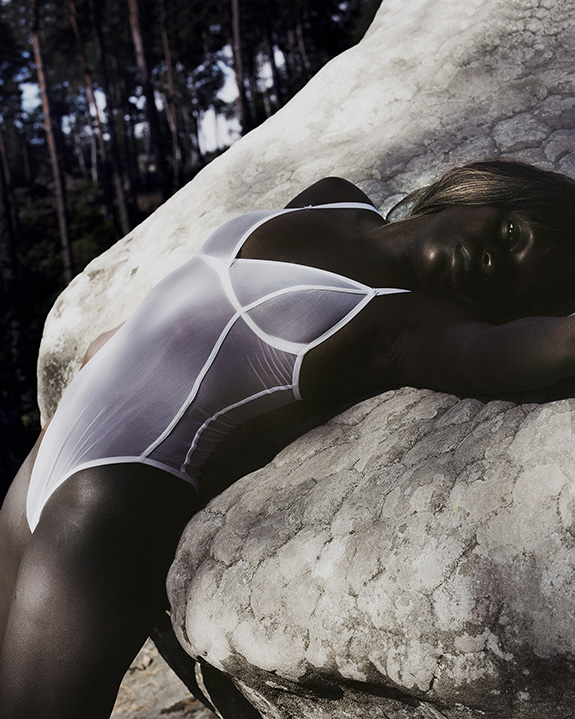 "Sustainability is our main virtue" says Skinswear, although when you read their website, you realize that creating a positive social impact is also at the very heart of the brand.
Its founder is Mathilde Alloin, who studied at various fashion design institutions including Paris' ESMOD and the London College of Fashion, and who previously co-founded a startup focused on creating made-to-measure bras based on 3D imaging before launching Skinswear on her own last year.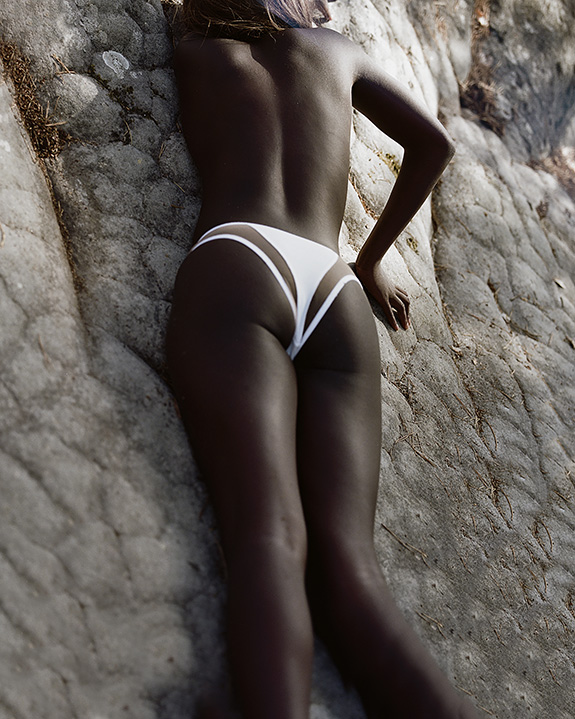 With Skinswear, she set out to create lingerie which makes the wearer feel good about themselves, and which also does some good for the wider world. Aesthetically, she wants to create lingerie that "mimics nature". Her debut collection offers minimalist pieces in all-sheer fabrics or a mix of sheer and opaque, and features curved seams and panels which were inspired by the organic lines created by long, wet hair sticking to a person's breasts.
As for what makes it sustainable, the first thing to know is that the fabrics are chosen for their low impact on the environment. They're sourced from within Europe (Skinswear is based in France) and include recycled polyester, recycled polyamide, and seacell cotton which is a 100% biodegradable fabric made with sustainably-collected seaweed.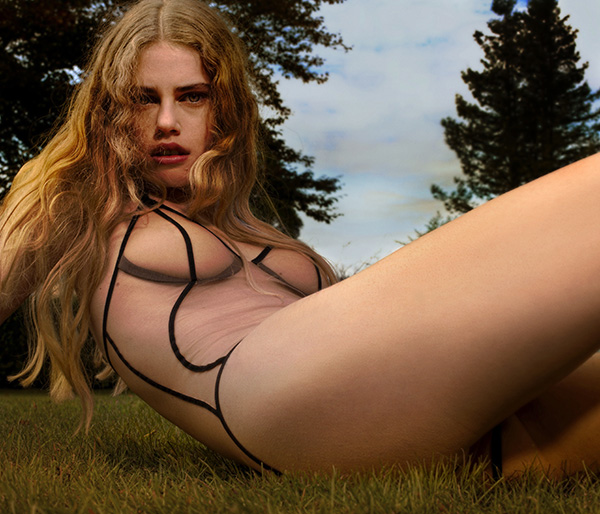 The brand focuses on small-scale and on-demand production to minimize unsold products, and collaborates with Réseau Métamorphose for manufacturing and shipment, an upcycling organization which turns waste materials into new garments and accessories while providing training and employment for female victims of violence.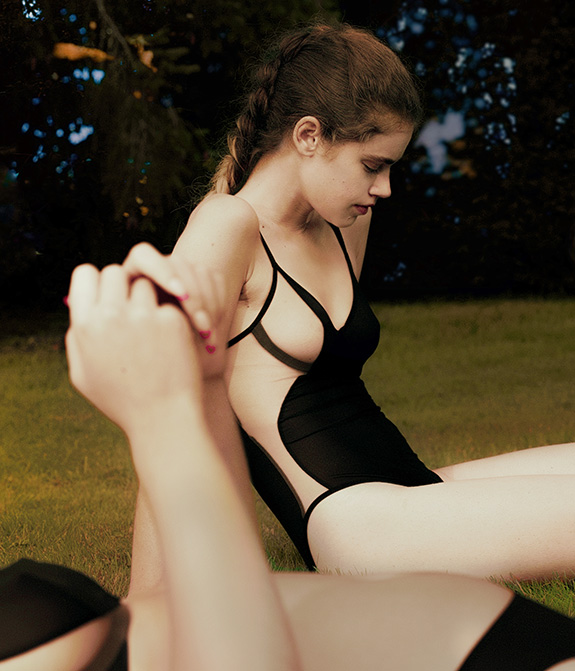 Alloin's goal is to work towards a zero-waste lingerie line. For now though, she offers something which very few other lingerie brands do, even other sustainable ones: a repairs service.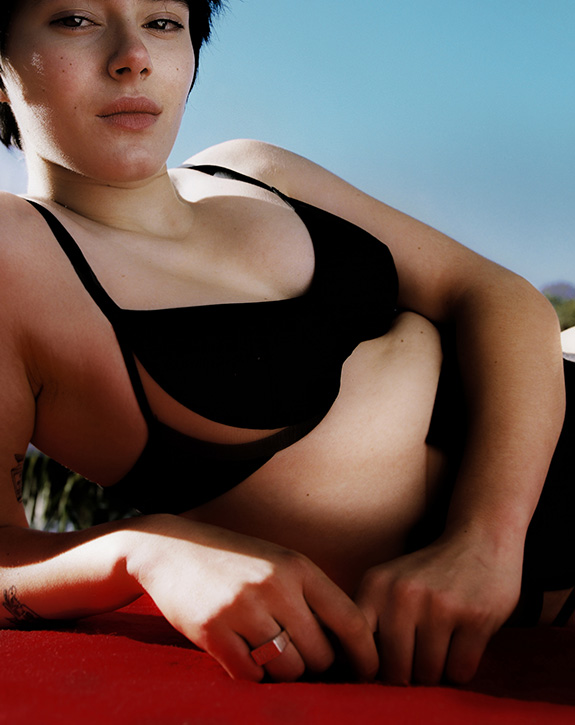 By making it easier for your Skinswear intimates to be fixed should they ever require it, the brand isn't only saving you the cost of buying a brand new garment, but also helping to keep its products in your lingerie drawer and out of landfill for longer. And like the original manufacturing, this service is carried out in collaboration with another initiative that supports vulnerable women in returning to work, H.A.W.A au féminin in Paris.
Skinswear is currently available in up to a US size 36D for bras, 34DD for bodysuits, and 10 for bottoms. Prices range from approximately $50-$240.
Read and See Other Articles by Estelle Puleston Here
Contact information:
Website: https://skinswear.paris/
Instagram: @skinswear_
Email:  mathilde@skinswear.paris
Photography by Maewenn Bourcelot (black pieces) and Emma Panchot (white pieces).