Anita Care Welcomes Leni Mastectomy Bra ~ Pretty Jacquard Design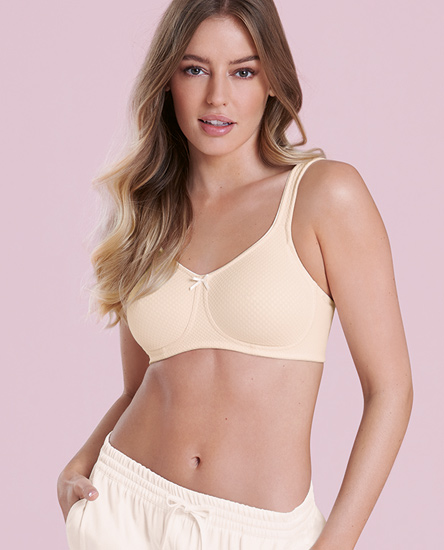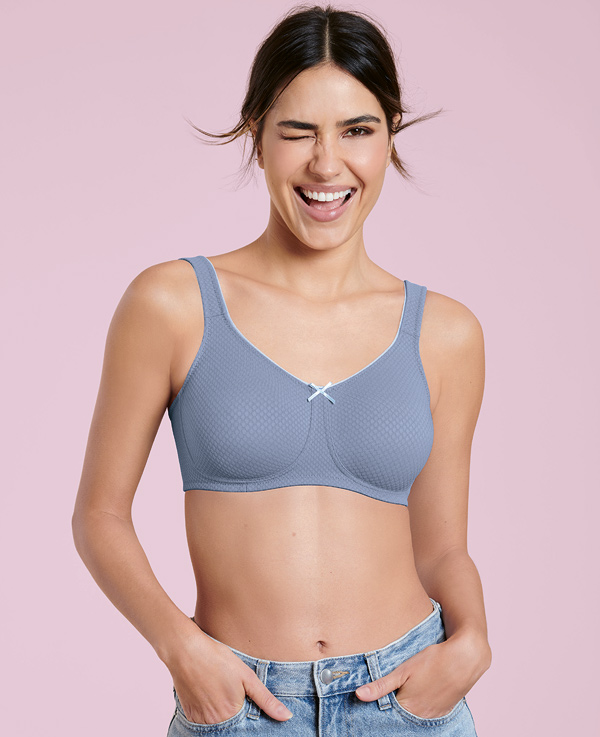 Anita Care is the ultimate brand when it comes to understanding the lingerie needs and desires of women experiencing breast cancer. Feminine styling and comfort are of the utmost importance to these women. Anita Care is all about a perfect fit, maximum comfort, high quality standard and a fashionable, feminine look.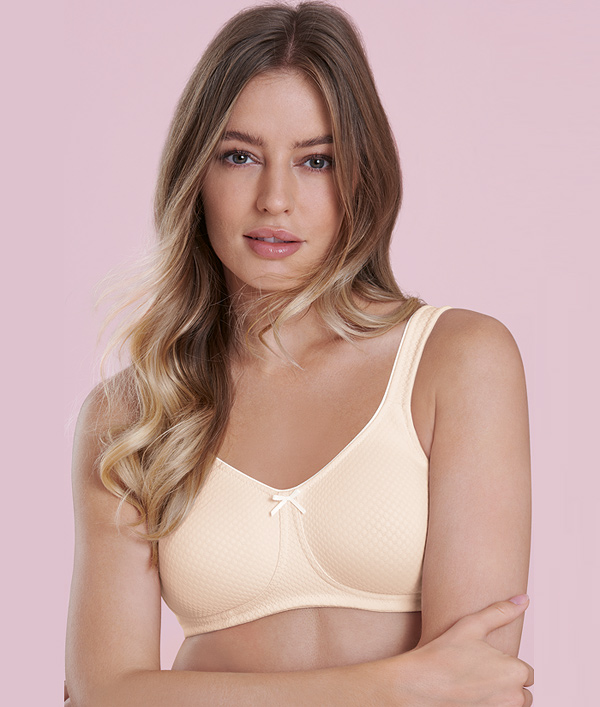 Similar to the bestselling Lisa bra, Anita Care is now introducing the pocketed Leni Mastectomy Bra (#5785X) with a new jacquard design, where classic style meets everyday comfort. Extra fine texture and delicate Smart Rose colour, the Leni model has a feminine and sophisticated look. The jacquard fabric developed exclusively for Anita is not just a visual highlight. The textured yarn is soft to the touch and adds volume to the fabric. The seamless, pre-formed, single-layer cups and the smooth lining and outer jacquard fabric on the sides of the back section create a feeling of balance, combined with a subtle modesty. With no side seams, the side back together with the padded and elastic comfort straps in the back complete the unique comfort. Subtle details: a colour-contrasting piping band and a little bow at the neckline complete the simple, beautiful Leni look.
Colors: Smart Rose available now, Medium Blue available in February 2023. Size Range: AA – B  34 – 48, C  34 – 42 and D – E   34 – 40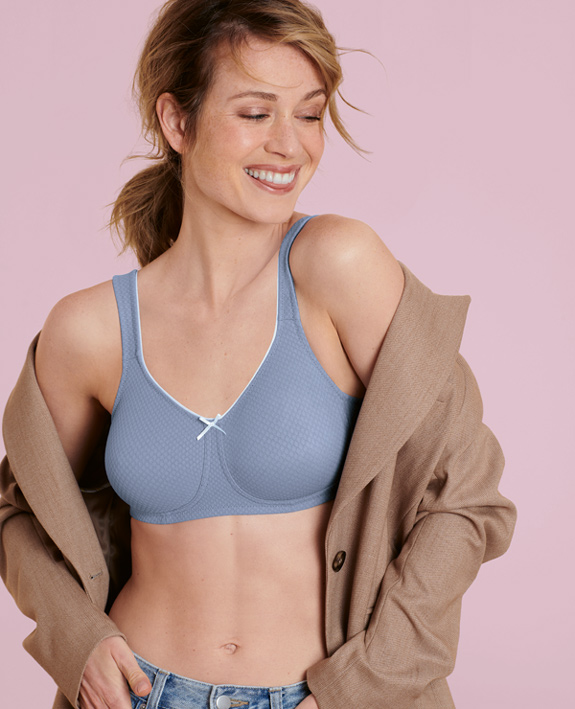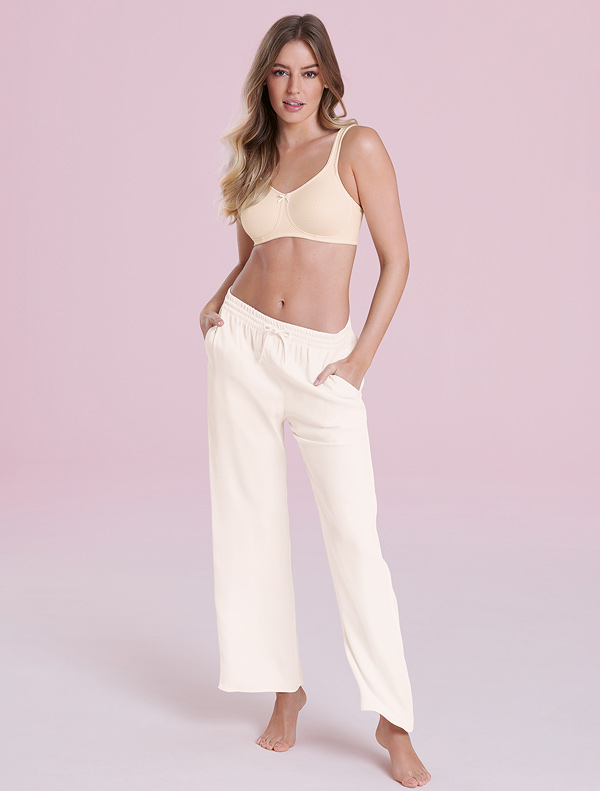 See more Anita Care as well as the full Anita family of garments in their Spotlight