Empreinte Swimwear 2023 ~ Luxurious & Refined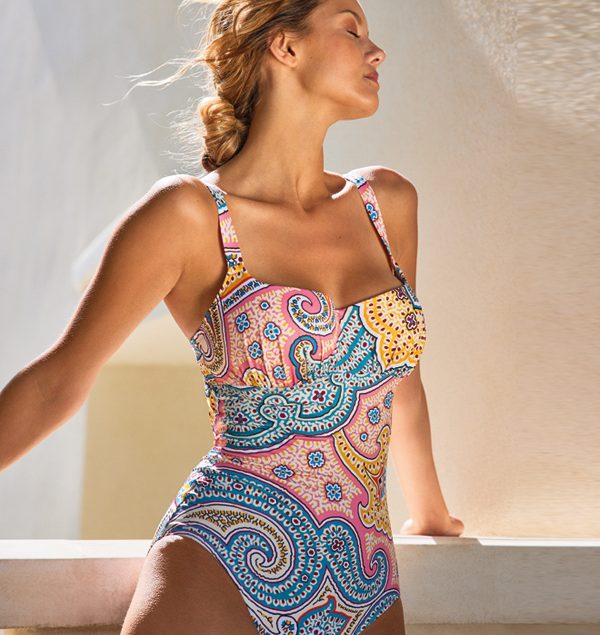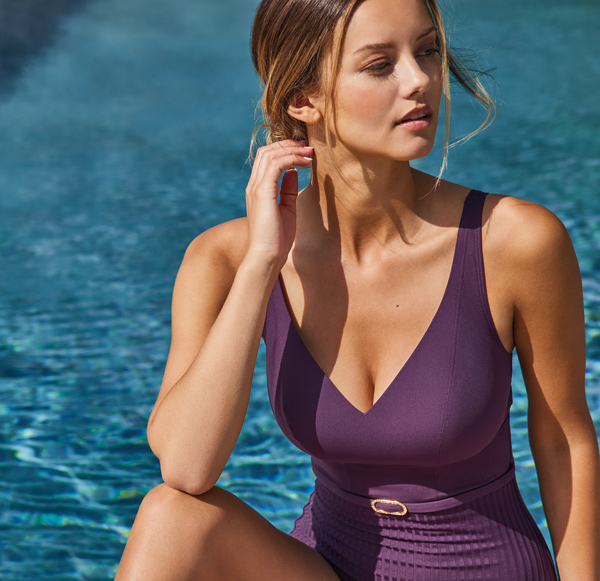 Empreinte's Summer Swimwear 2023 holds the glowing promise of delectable French Riviera hues. Opt for a blend of luxury and authenticity, revelling in Mediterranean colours for a vibrant but peaceful vibe. Deep Blue alternates with spicy Tangerine subdued by pastel tones and chic Plum. The patterns juggle between feminine curves and bold graphics, typical of Empreinte's sober and refined style.
~ ICONIC COLLECTION ~
Empreinte's Iconic Collection is a play on graphic textures, with a cut-and-sewn combination of ribbed knit and flat knit. Emphasising the cut and drawing attention to the waist with a thin belt enhanced with a hammered finish jewellery buckle to add a more feminine touch to a 'casual' silhouette. Designed in a sunset palette of Orange, Plum and Black.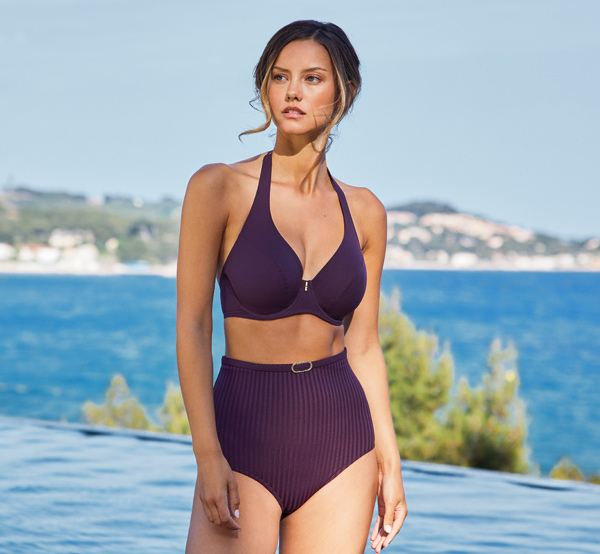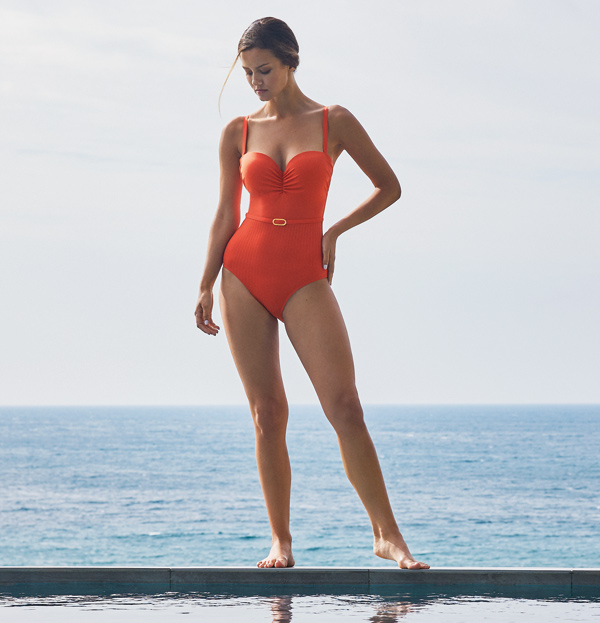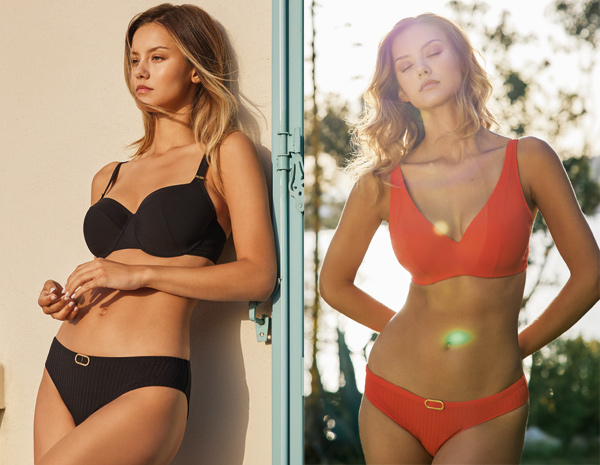 ~ BOHEME COLLECTION ~
Enter the era of lavish decors with a 'boho chic' oversized paisley print. The Boheme swimsuit collection is packed with joyful and very feminine colours.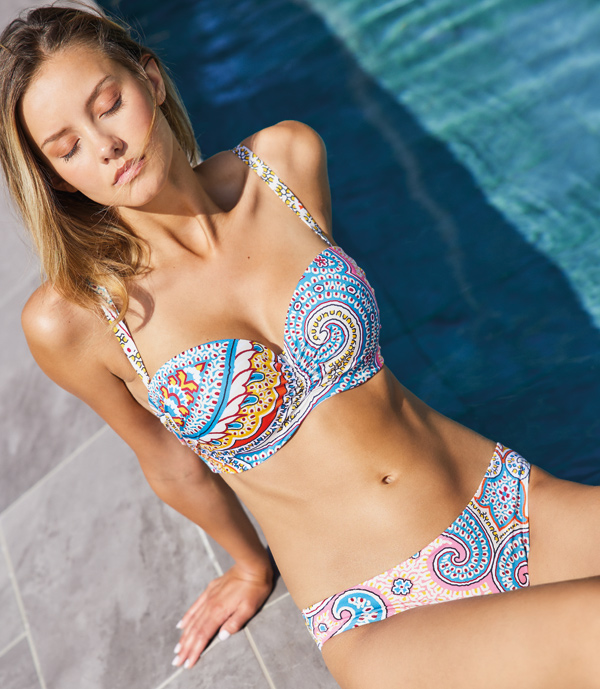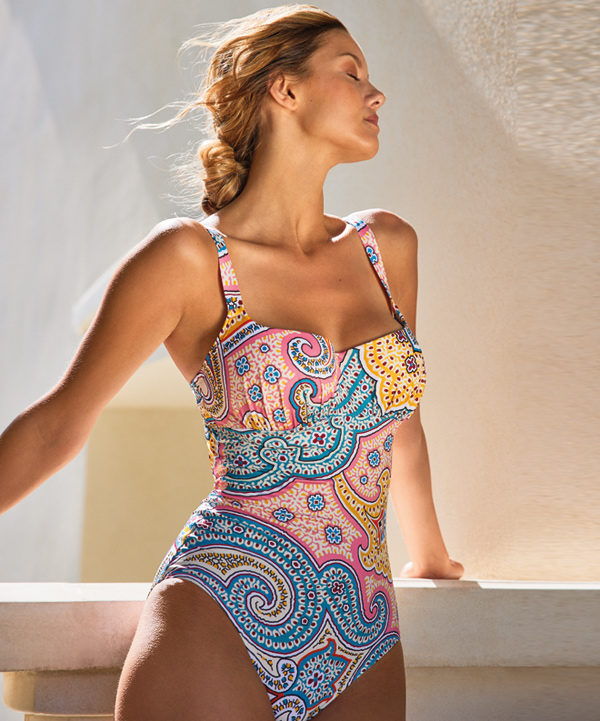 ~ WAVE COLLECTION ~
A wardrobe that will see you from the seaside to the city and from dusk till dawn. Flowing, flounced shapes that will caress your curves like waves and flatter your figure. A range of colours from ocean depths to shoreline, Black to Blue.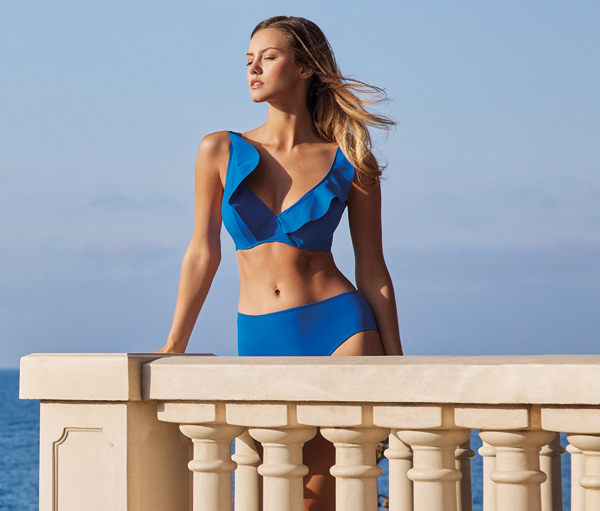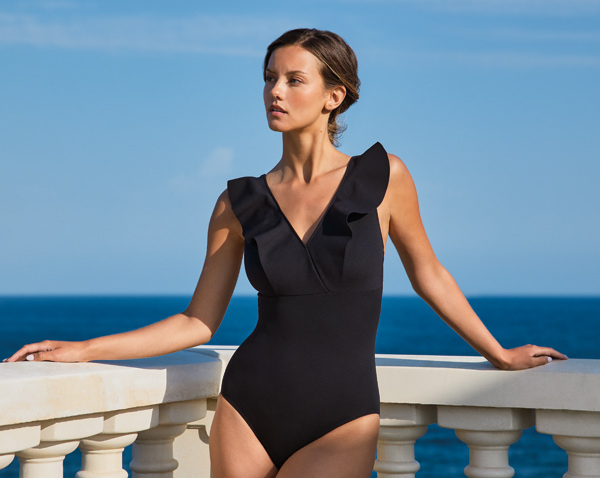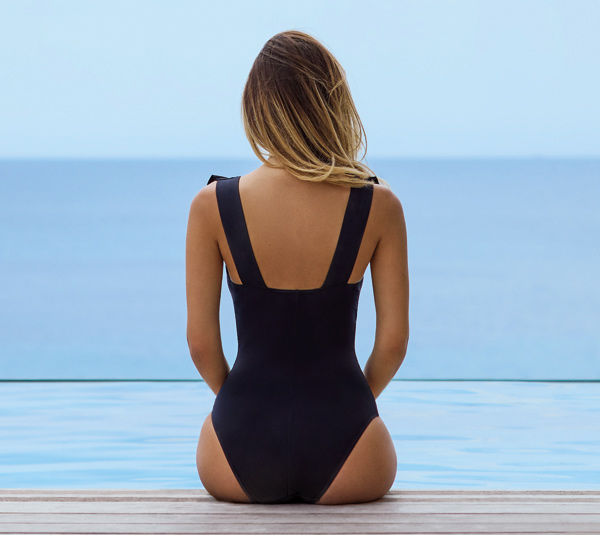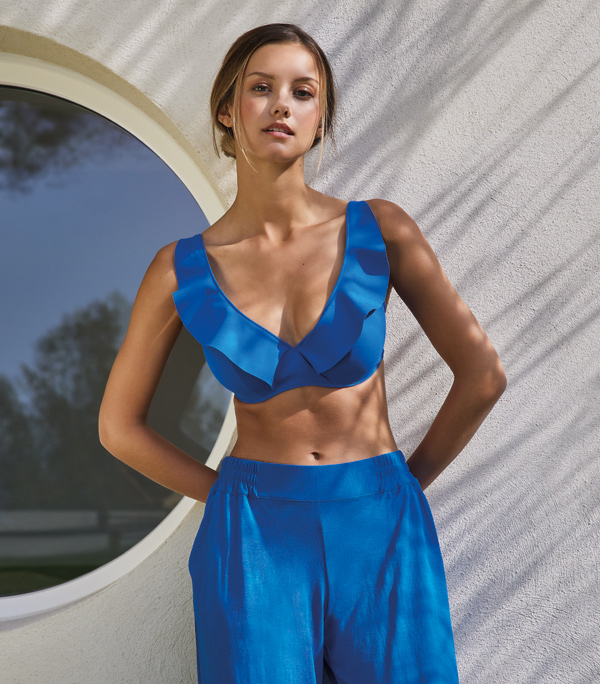 ~ TULIPE COLLECTION ~
The elegant and wonderful-to-wear floral energy of a scattering of multicoloured tulips twirling on an azure background is highlighted with tiny sunshine-yellow beads.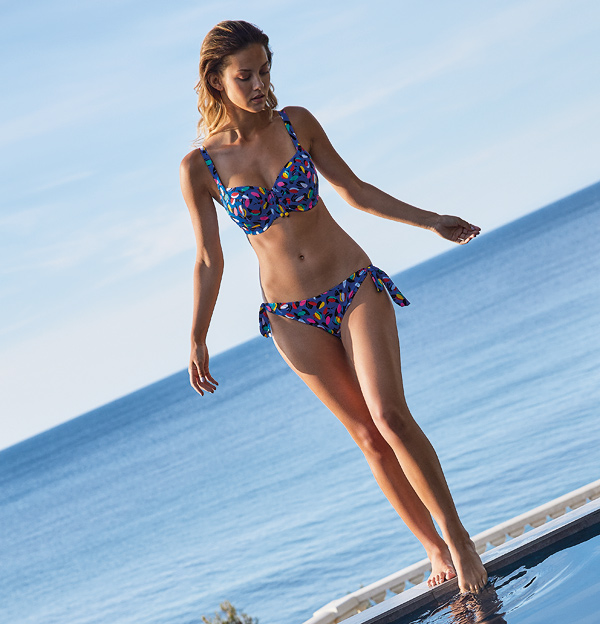 ~ PRISME COLLECTION ~
A sexy summer wardrobe with a rhythmic and geometrical design whose colours alternate between pastel, dark and bright, renewing timeless seaside classics.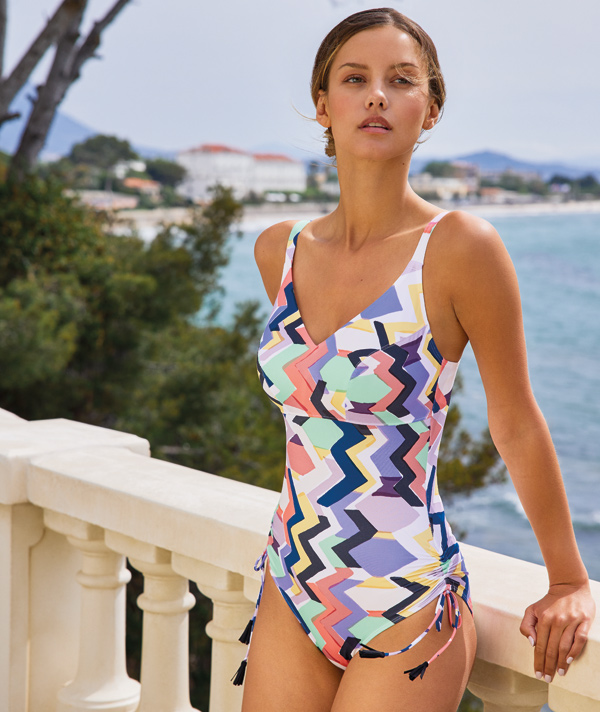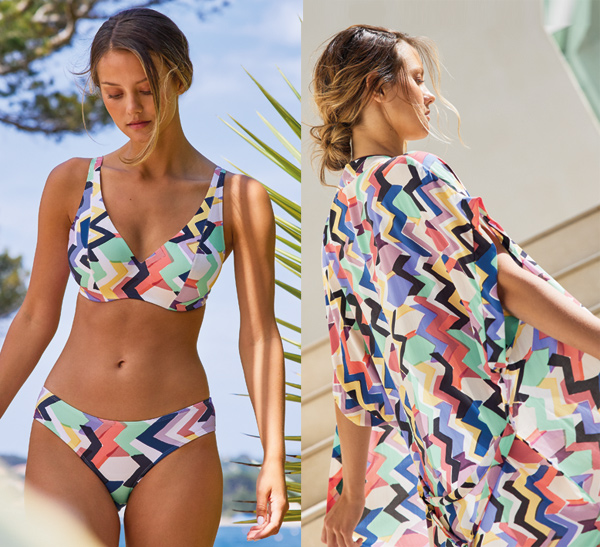 In addition to the Prisme swimsuits, a flowing kimono in natural matt viscose is available in plain black as well as the print.
~ AUDACE COLLECTION ~
Embrace creative freedom in a unique design with a flowing fringe detail that expresses the power of the new sexy in an all-black look.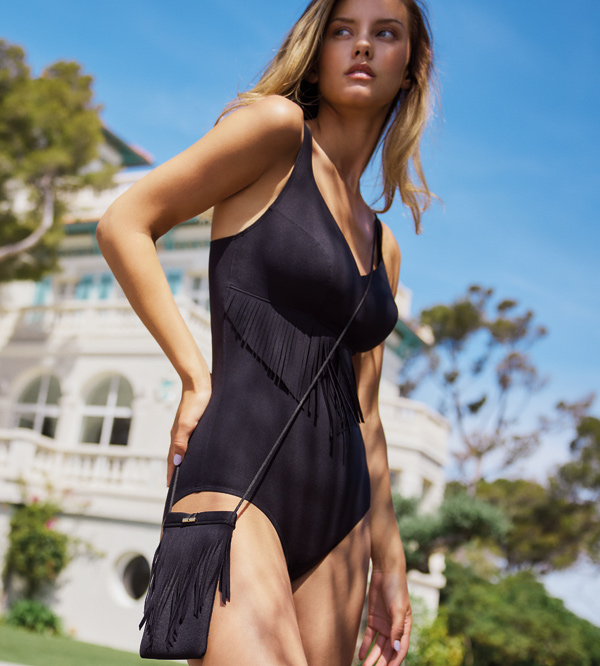 Empreinte plays a key, supportive role in the private lives of women and is internationally recognised for the unique fit and high quality of its products. Their creations are a far cry from fast fashion. They are expertly crafted using only quality, European materials.
See more Empreinte collections in their Spotlight