New Hue on Award Winning DynamiX Star Sports Bra by Anita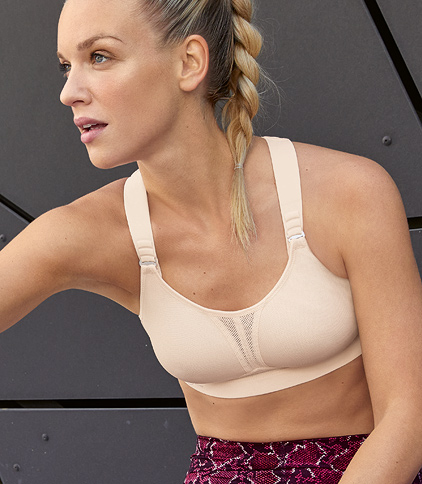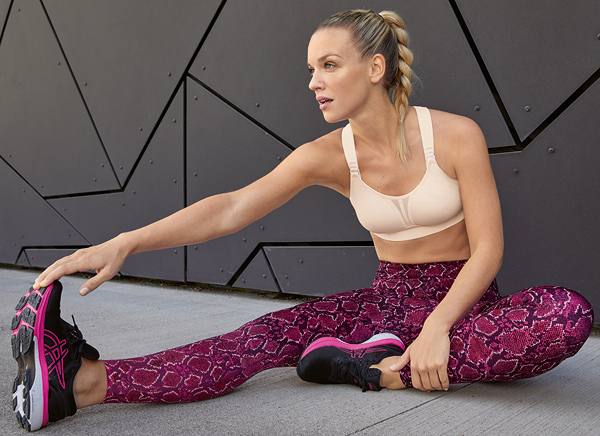 It's a new year, time for a stylish, new and supportive sports bra! How about one in Smart Rose? Anita Active has just introduced this gorgrous color on their award winning DynamiX Star Sports Bra! Winner of the ISPO Award and the renowned Red Dot Design Award, this top performance bra is the epitome of form and function.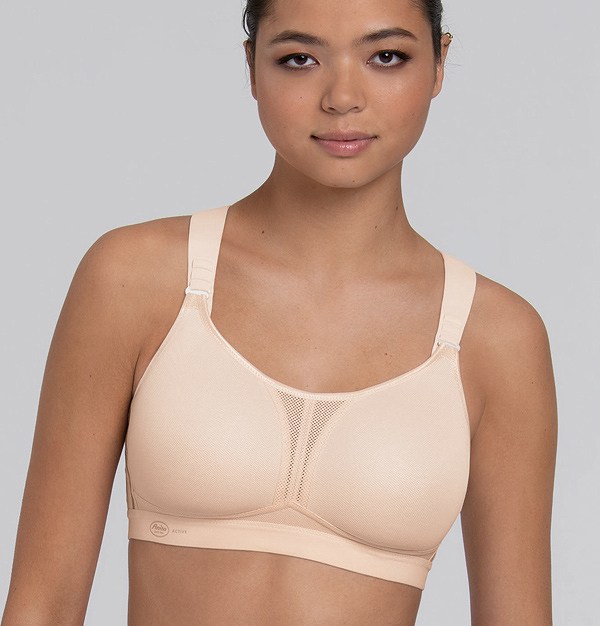 This maximum support sports bra has Anita's, exclusive, ergonomic strap support system, which provides extra relief and comfort. Padded straps are adjustable in the front as well as being spaced further apart on the neck area to avoid strain and prevent any tension. These straps also merge in an X-back and join into the side seams, which creates an extra level of support.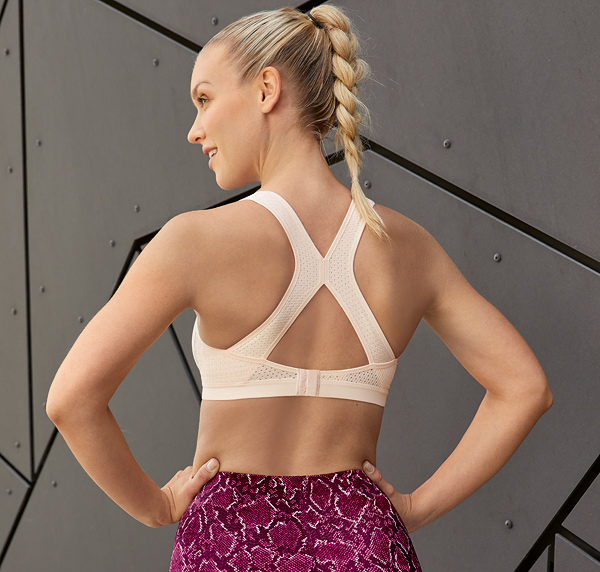 The X-back is lined with a quickdrying CoolMax® mesh and has a very stretchy material that is easy to put on and take off. DynamiX Star is especially popular with exercises that involve a lot of arm movement as the straps are positioned more on the inside of the shoulders.
The molded cups with their doublelayered piqué knit outer fabric and moisture-wicking terry inner lining provides optimal sweat management and breathability. A mesh insert in the center front of this sports bra serves as an additional ventilation zone and gives the appearance of a fuller bust.
Available in sizes: A – E   32 – 40,  F    32 – 38, G  32 – 36 in colors; Smart Rose, Heather Grey and Black/Anthracite.
"I LOVE this bra. It does work that I didn't even know was possible.
I'm currently a 36E down from a 36G and I don't think I'll ever buy a different sports bra again.
I walk, jog, do yoga and sometimes swim in it and it does so well with all of it.
It takes care of under-breast sweat, it's comfortable, it doesn't leave me raw and my boobs hardly move. I have only glowing things to say about it."
A quality sports bra is a must-have for active women… Anita Active has just what you're looking for – and need!
See more Anita collections in their Spotlight