Montelle Pays Tribute to a "new-old" Look With Pillow Talk Collection!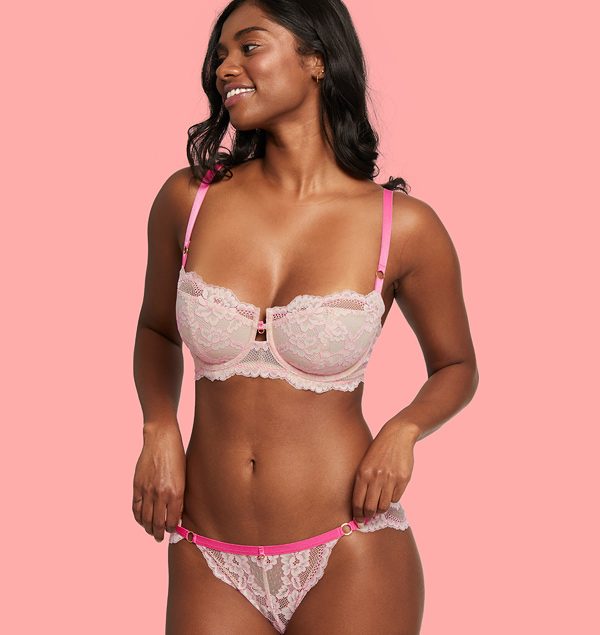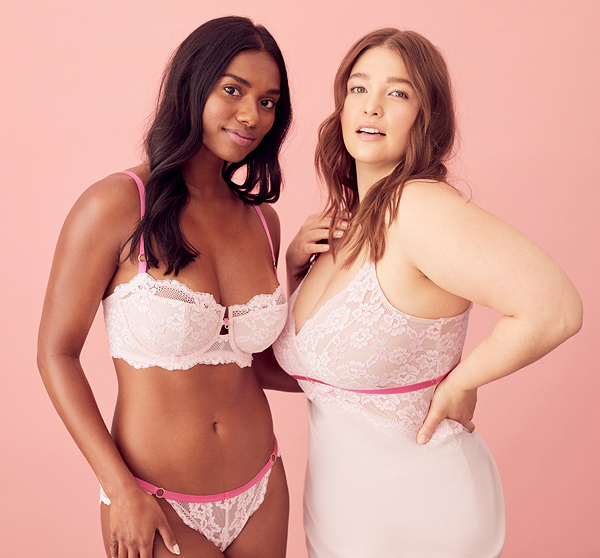 An exciting new addition this season from Montelle, Pillow Talk contrasts feminine hues with sheer neutral grounds, for a modern twist to vintage laces. What's old is now new again! Seeing a generational shift in the industry, young women are exploring & loving looks that were worn in the 70s-80s-90s. Montelle is right on-trend with this 6 piece collection in a gorgeous Champagne & Rosebloom color.
Montelle's designer shares her inspiration for Pillow Talk…
"This is my favourite look of the season. It reflects perfectly my personality by combining vibrant pops with calm neutrals, edgy details from the different elastics and rings with the romantic vintage floral lace. I love playing with neon colors on sheer, pale grounds and I got inspired by this contrast for all the details, shapes and trimmings in Pillow Talk. "
PILLOW TALK KEYHOLE BRA & BIKINI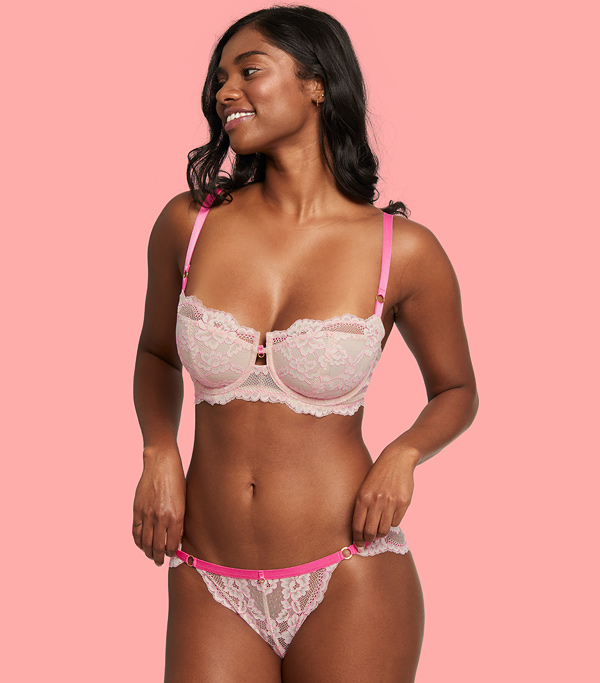 Finally, a bra that brings a nostalgic '80s look with a twist of feminine florals. Pillow Talk Balconnette Keyhole Bra has vintage lace, flirty keyhole design and soft support will make this bra the one you always reach for. Pair with the romantic and vibrant Lace Bikini Panty (#9516). Also see the High Waist Panty.
CUP SIZE SUPPORTIVE LACE BRALETTE (#9515)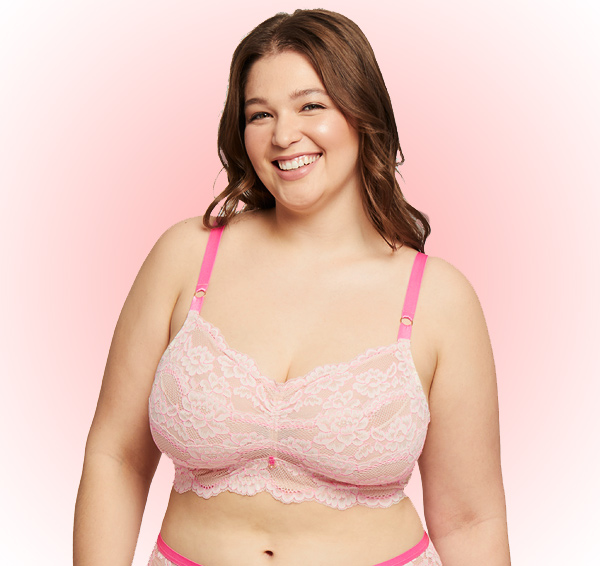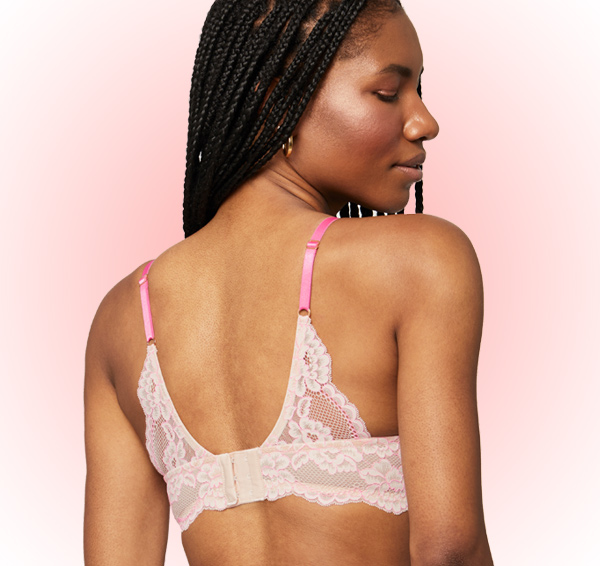 This ultra-feminine cozy design puts the 'aaahhh' in bralette. Slip into heavenly comfort without giving up the support thanks to power mesh and soft vintage-inspired lace. This Cup Size Supportive Bralette sizes go from B/C to H/I cup. The strap width and hook and eye columns increase with size. So pretty in this new hue!
KEYHOLE BODYSUIT (#9519)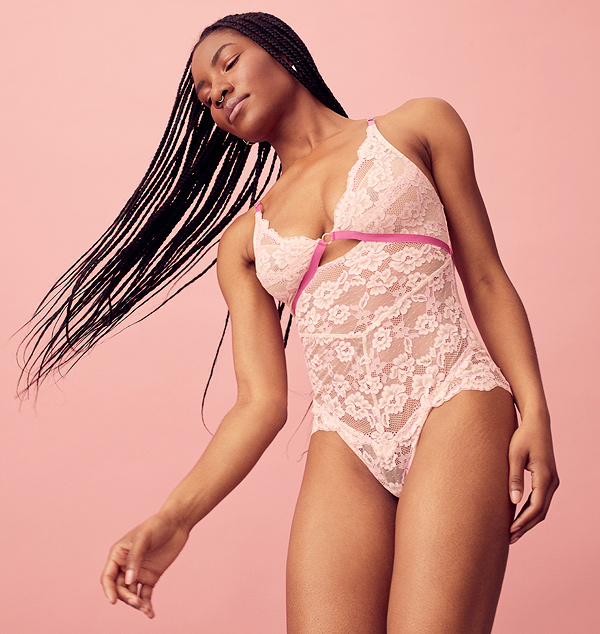 Ready for Valentines Day? When your bodysuit game is strong, nothing can go wrong. Designed with stunning feminine lace, a flirty keyhole feature, and a daring neckline, the Pillow Talk Bodysuit is perfect to wear in or out. With light bust support in sizes S-XXXL.
BUST SUPPORT CHEMISE WITH MATCHING G-STRING (#9518)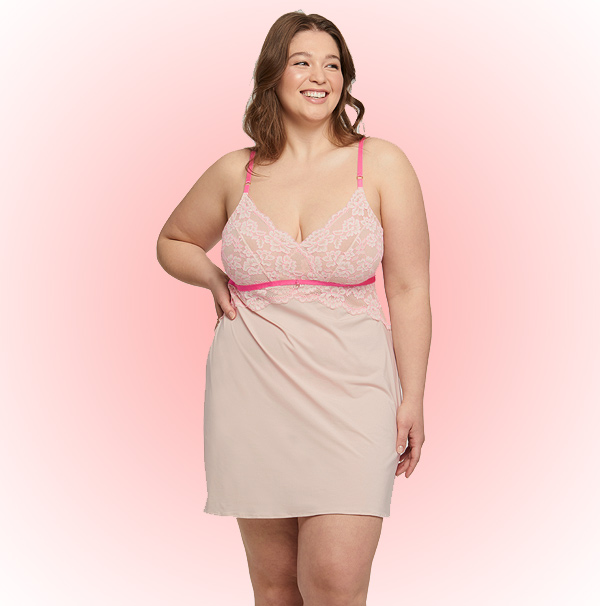 Yes, you NEED this Bust Support Chemise set in your life. This limited-edition look offers romantic vintage-inspired lace, lightweight bust support and a matching G-String panty. S-XXXL.
Another Designer note on the gorgeous color inspiration of Champaign & Rosebloom:
"Champagne is the perfect soft shade of beige to pair with such a vibrant pop pink as Rosebloom. They are balancing each other perfectly to create an unexpected, but oh so beautiful combo in this vintage corded floral lace for the group, Pillow Talk."
See more Montelle collections in their Spotlight