New Spring Beauties from Panache Lingerie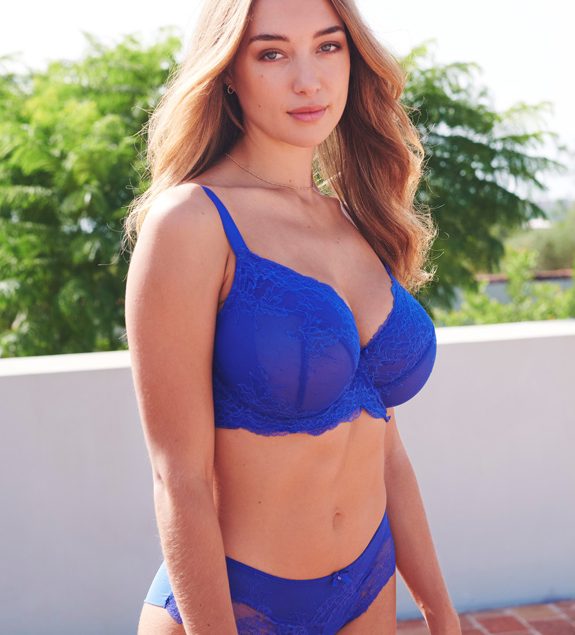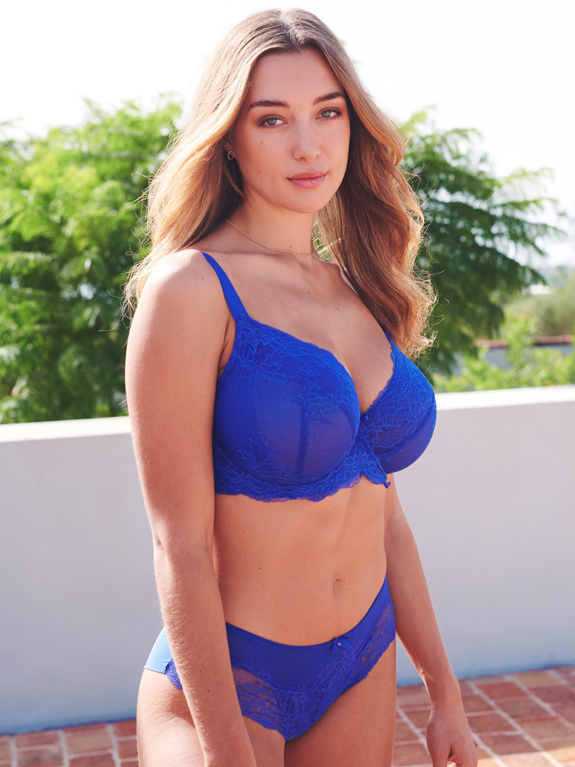 As we look forward to Spring, let's take a look at the newest releases from Panache Lingerie's lavish Spring Summer 2023 collection. There's something for every customer with the latest January fashion drops; a vibrant pop of colour or soft, subtle hues creating an opulent and versatile selection of lingerie for all!
Start the spring off right with fresh jewel tones in the beloved Ana Plunge shape (above). This best-selling style is refreshed this season with the vibrant Blue Jewel colourway.
Well loved stretch lace top cups give a forgiving and comfortable fit, whilst mesh lined top cups on GG+ sizes ensure confidence boosting support and uplift across the full-size range.  A feature well-loved by bra-fitters is Ana's inner side sling, offering projection and an uplifted shape in up to a J cup.
This eye-catching shade is showcased in an essential brief style, or thong for a flirtier option. Available in 28-40 D-J cup, UK sizing.
Clara Collection in Navy Pearl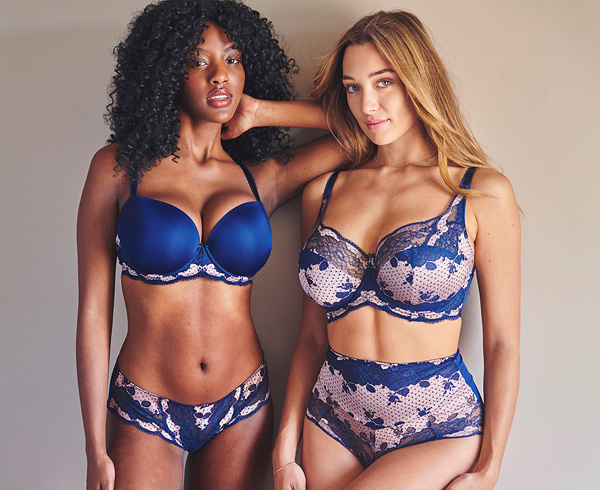 A fan favorite returns with a undoubtably glamorous navy/pearl colourway this season.
Drawing from the 'Regency Charm' trend, Clara collection offer style options; a full lace cup and contour t-shirt bra. This enables great versatility for a range of customers, whilst offering mix and match styling options. Choose between a brief and high waist brief in this deluxe colourway.
For those that prefer a little bit more coverage and a cut and sewn silhouette, Clara Full Cup is a great choice. This luxurious style adds an elevated feel to an everyday bra with the lavish lace detailing and embroidery that gives a timelessly elegant feel. Stretch lace top cups are perfect for a fluctuating bust or for those that have one side bigger than the other.
Clara Moulded Sweetheart T-shirt bra silhouette reinvents the basic t-shirt bra thanks to the same lavish navy/pearl lace detailing across the cradle; completely elevating this staple shape!
As with all seasonal Clara ranges, recycled lace is used throughout to keep in line with Panache's push towards sustainability.
The indulgent Clara Full Cup is available in 30-40D-J cup and the molded T-shirt bra is available in 30-38D-G cup, UK sizing.
Sabrina Vintage Pearl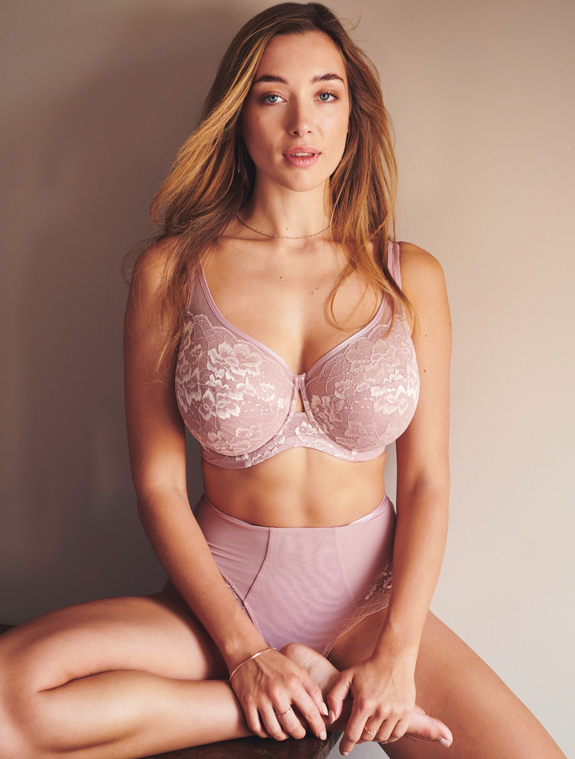 Luxurious lingerie is at its finest with Sabrina! In a subtle Vintage Pearl shade, Sabrina adds a sophisticated feel to any lingerie wardrobe. This glamorous High Apex style is the perfect special occasion set thanks to deluxe lace and an eye-catching high apex neckline.
Along with a high front apex, Sabrina also features a high back apex along with a bagged out underband to provide a comfortable feel and smooth appearance across the back of the body.
It's all in the detail with Sabrina, as a delicate gore keyhole cut out and lined cups ensure a quality fit and feel, certain to make any wearer feel magical! This collection is available in 30-38 D-J cup.
A truly breath-taking element of this set is the high waist brazilian brief featuring lavish lace panelling combined with back keyhole detailing for an overall sultry yet sophisticated look.
These January releases are proving to be a big hit with customers already, we can't wait to see what else is in store from Panache for the remaining Spring Summer season!
See more Panache collections in their Spotlight