Lorette – A Collaborative Approach to Lingerie Design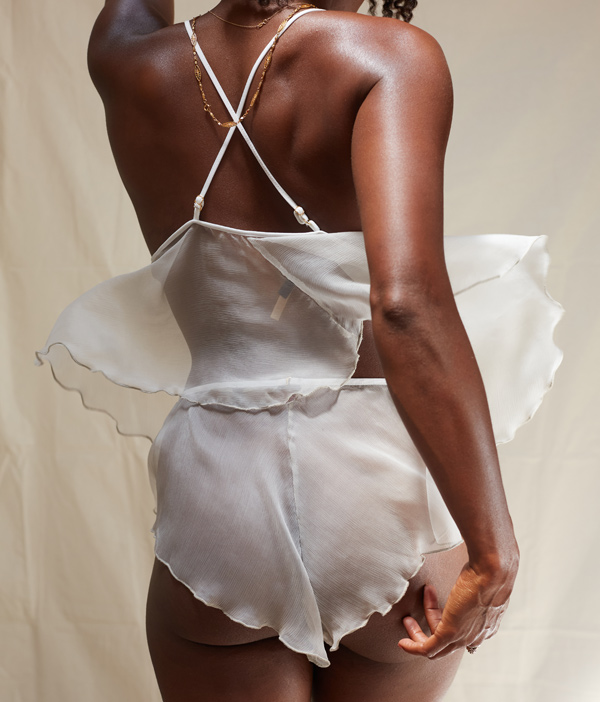 By ESTELLE PULESTON
Launched in 2017 by Parisian designer Laure Stromboni, Lorette is a lingerie brand on a mission to create art, community, and the freedom and confidence that comes with self-expression.
Finding the existing lingerie industry to be somewhat lacking in creativity and often hypersexualized, Stromboni wanted to create a line of intimates that "evoke a sensation, an experience rather than dictating how sexy you should feel".
It was also important to her to create garments that put a strong emphasis on craftsmanship and fabric quality. All collections are created using a mix of upcycled materials, luxury deadstock fabrics from couture houses, and bespoke embroideries.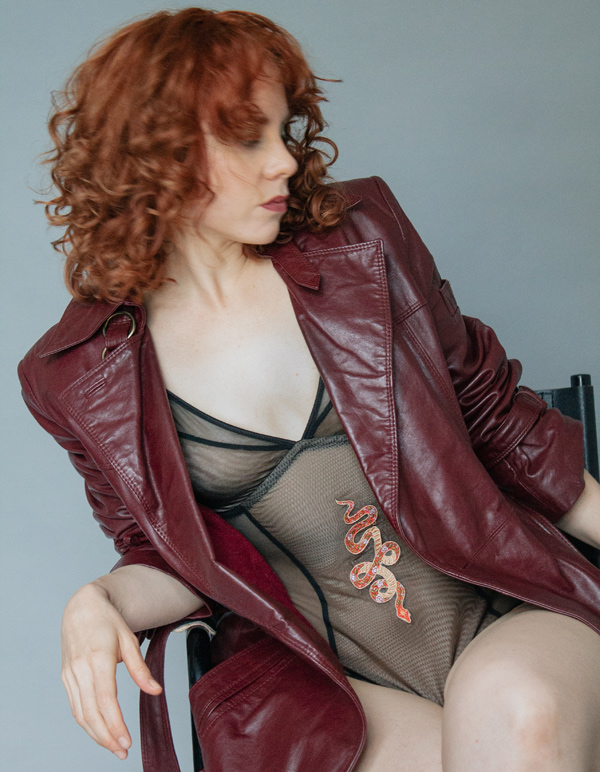 Occasionally, this embroidery work is done by Stromboni herself, who has a background as a graphic designer and art director. Recently a first-time mother, she took advantage of some of her time off during her pregnancy to hand-embroider a small collection of bras and tops which will be released later this month.
More typically however, Lorette's embroideries will be designed in collaboration with different illustrators, as part of her commitment to creating a brand that brings together local artists and makers. The illustrations are then translated into embroidery by a mother-daughter duo who are skilled at working with delicate fabrics.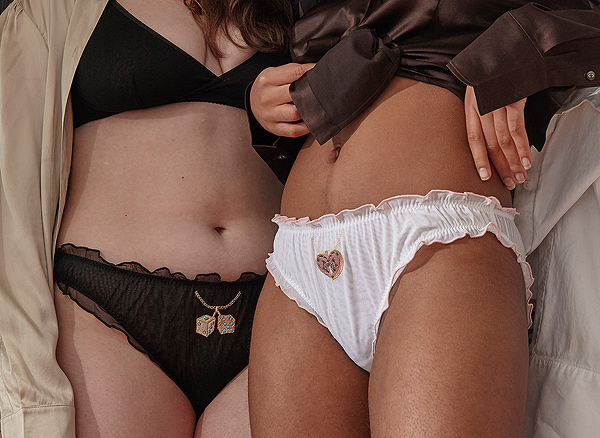 These embroidered motifs range from kitschy dice and padlock hearts through to leaves, snakes, suns and moons. While each one has its own symbolism, they're also open to interpretation – Stromboni wants each customer to decide for themselves what it means to them. As she explains, "each embroidery can evoke something different to everyone. It's encouraging you to tap into your true inner self to see how you feel and therefore wear the foundation that will resonate with you that day."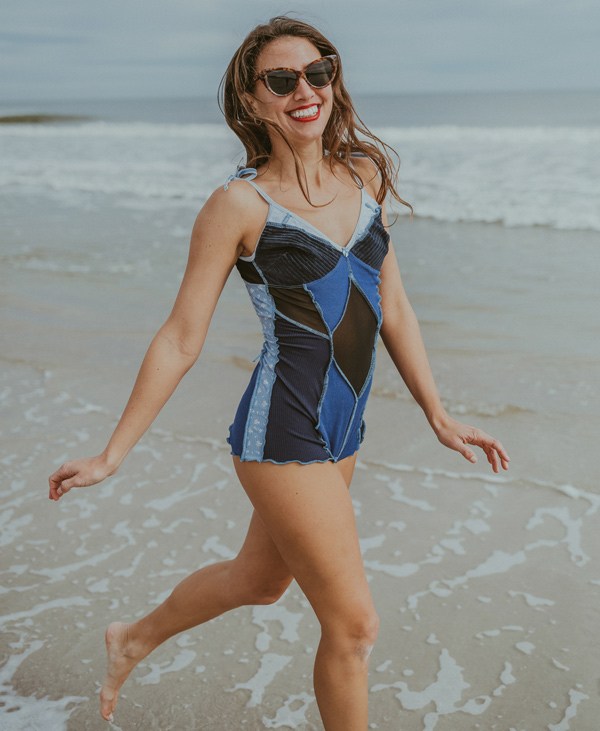 Most recently, Lorette teamed up with Olivia from the upcycled fashion brand Olive Rose Studio on a bodysuit collection made from a patchwork of fabric off-cuts from the two brands, including cashmere, wool and mesh. Inspired by retro swimsuits, these eye-catching pieces are truly unique and easily styled as outerwear so you can show them off.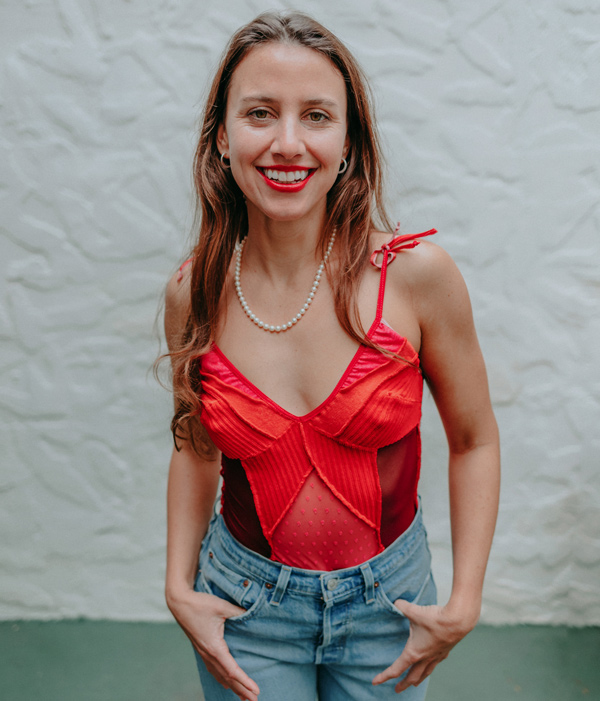 At Lorette, no fabric scrap or notion ever goes to waste; Stromboni has also used leftover silk chiffon from her other collections to create pleated silk belts. Other sustainability initiatives include using recycled paper packaging, allowing customers to opt out of unnecessary extra packaging, and sourcing many of her deadstock fabrics locally to minimize their carbon footprint.
She recently relocated from Canada to the US, and now has her sights set on opening a physical store – somewhere where her daughter can grow up surrounded by creativity and beautiful craftsmanship. And of course, she's looking forward to all of the new collaboration possibilities with local creators!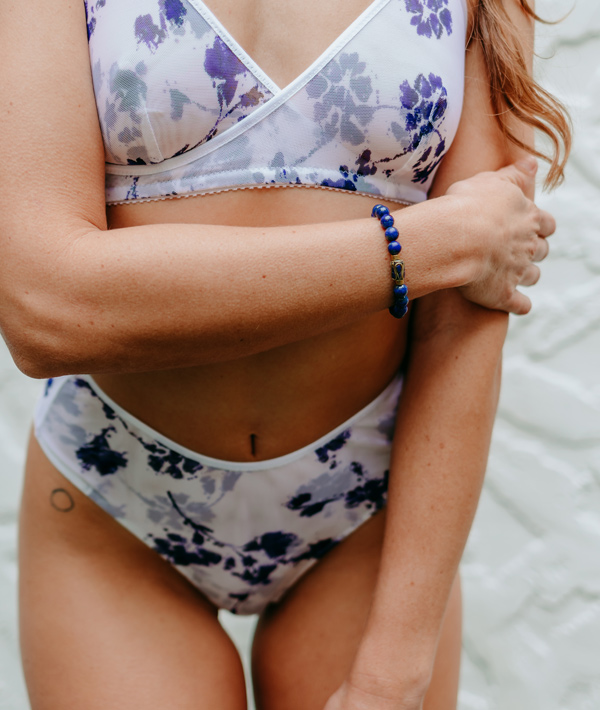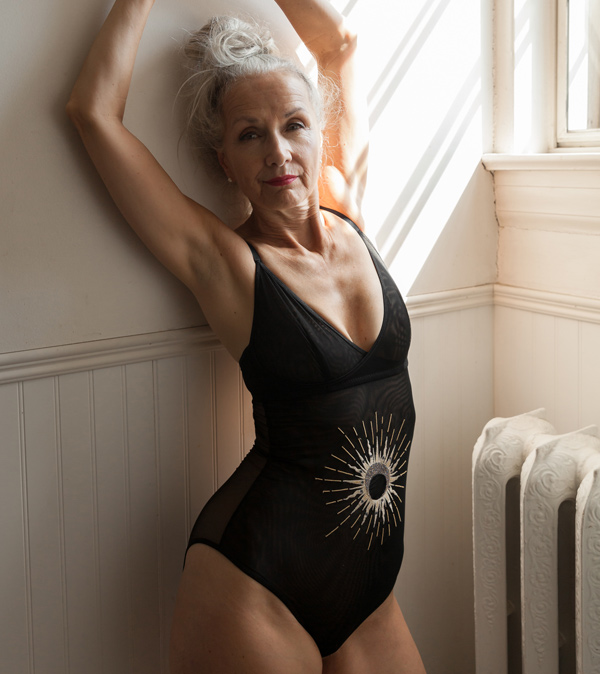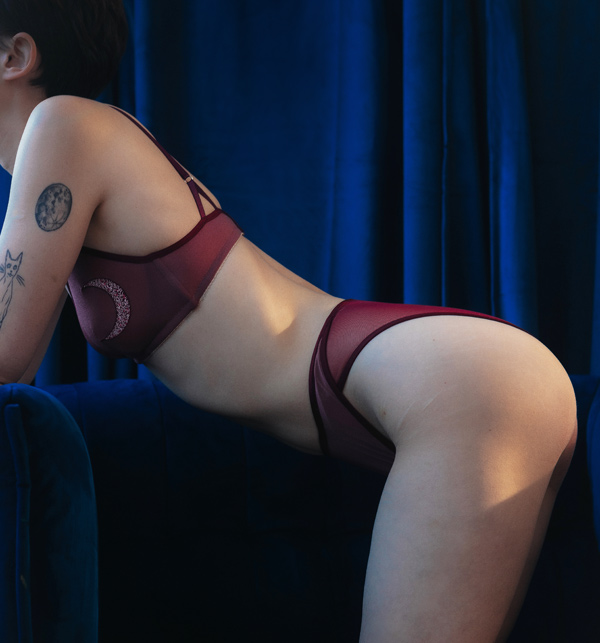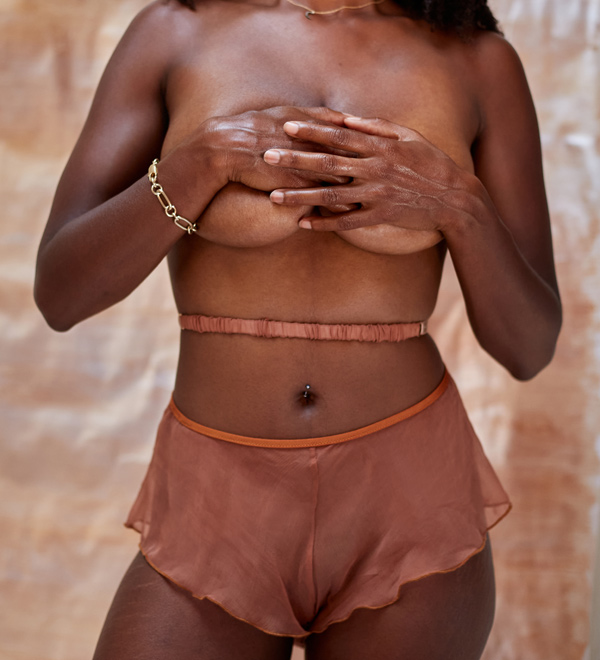 Lorette's lingerie is priced from $50-285 CAD, approximately $37-210 USD, and is sized to fit XS-XL and 28A-38DD. Customers outside that size range can contact the brand to discuss customization possibilities.
Contact information:
Website: https://lorettelingerie.com
Instagram: @lorettelingerie
Email: hello@lorettelingerie.com
See more Articles by Estelle Puleston in her Featured Designer Column