Rosa Faia's Eve Underwire Bra Now in Truffle Neutral Tone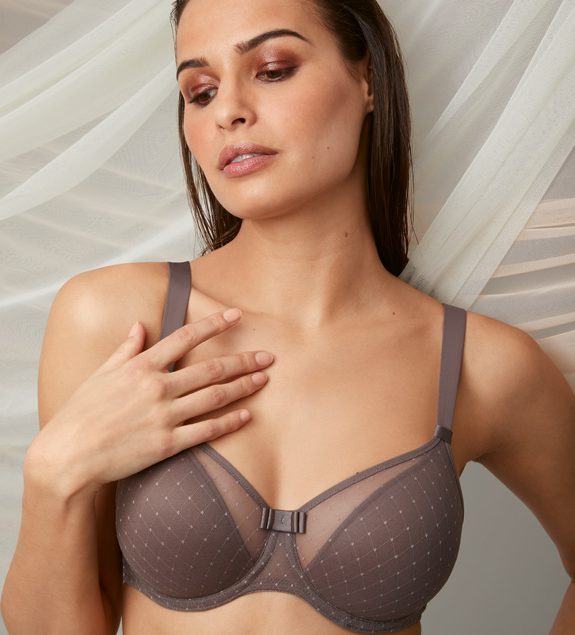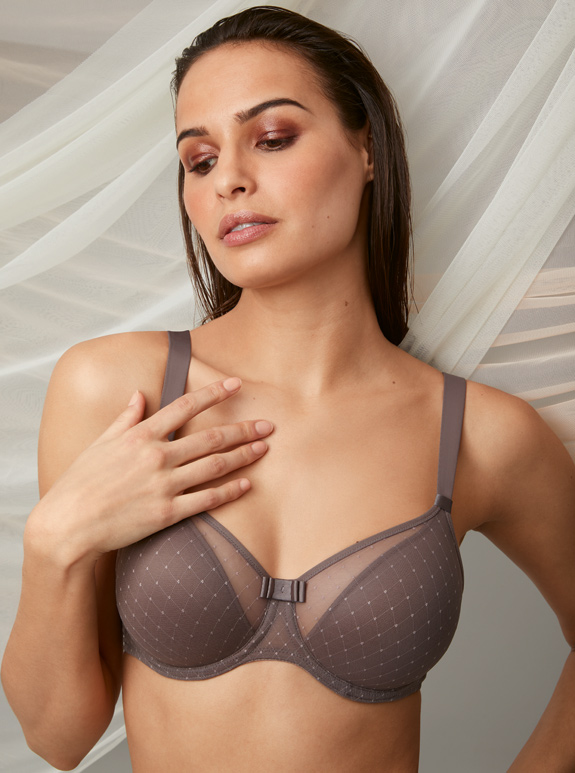 Anita's popular underwire version of the Rosa Faia Eve (#5209), with their patented DeltaPad is now available in this gorgeous Truffle hue.
The delicate tulle with its graphic diamond pattern creates a transparent feminine look. Triangular, breathable DeltaPads in the inside of the cups provide perfect stability, while the power tulle in the outer cup increases the bra's support while providing a fantastic fit.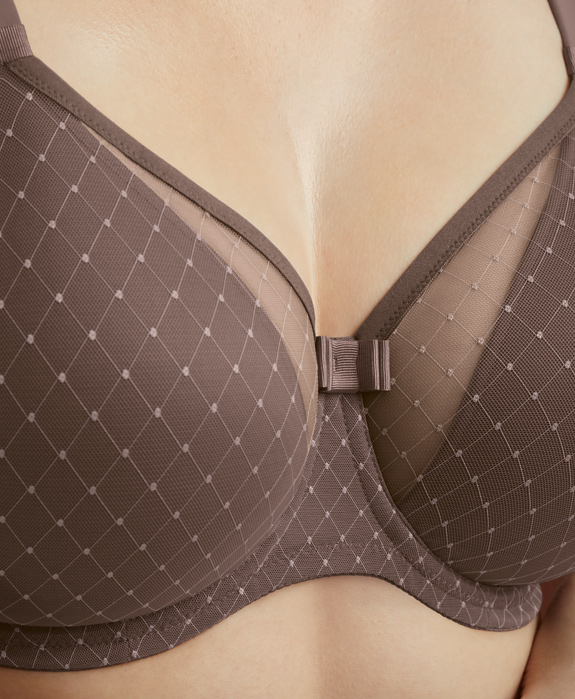 The simple neckline has soft edging bands with a cute bow-tie in the cleavage makes Eve an urban classic no woman wants to do without. Clean-cut, turned straps are slightly elastic and come in three widths depending on the bra size. The back, made from power tulle, is double-layered in the larger sizes and reinforced on the sides with non-stretch lining. The Eve Underwire is available in sizes: B-F 32-42 & G 32-40.
All Styles in the Eve series are stylish, elegant and airy, while functional and supportive at the same time. Coordinating with the two bra styles (underwire and nonwire bra) are the casual Shorty (#1331 sizes 6-14) and a stylish High-Waist Brief (#1332 sizes 6-20) made of soft stretch fabric.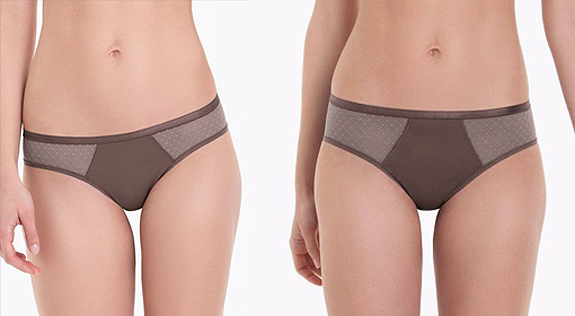 Both bottoms have transparent, light and airy tulle inserts incorporated into the sides with flat elastic edging bands, which sit gently against the skin and go unnoticed under clothing.
The Eve Collection is available in Smart Rose, Black and Truffle (only in the underwire bra and two bottom styles).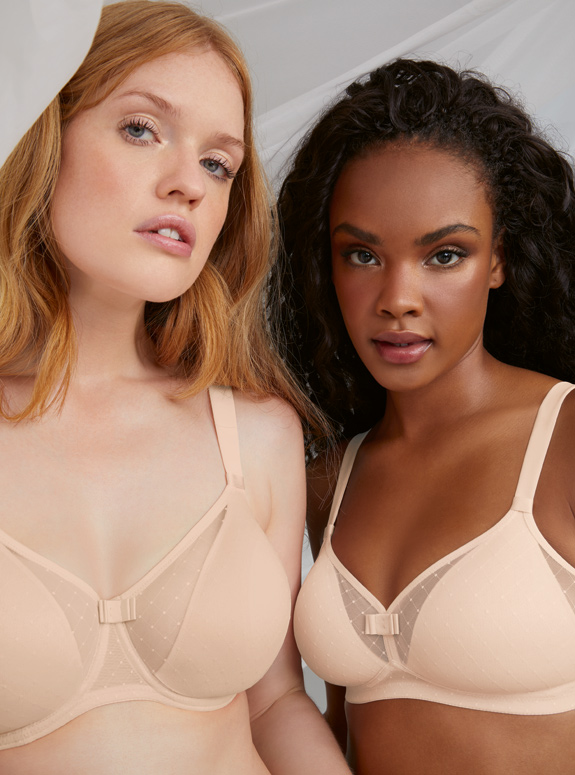 Eve Underwire and Nonwire bras in Smart Rose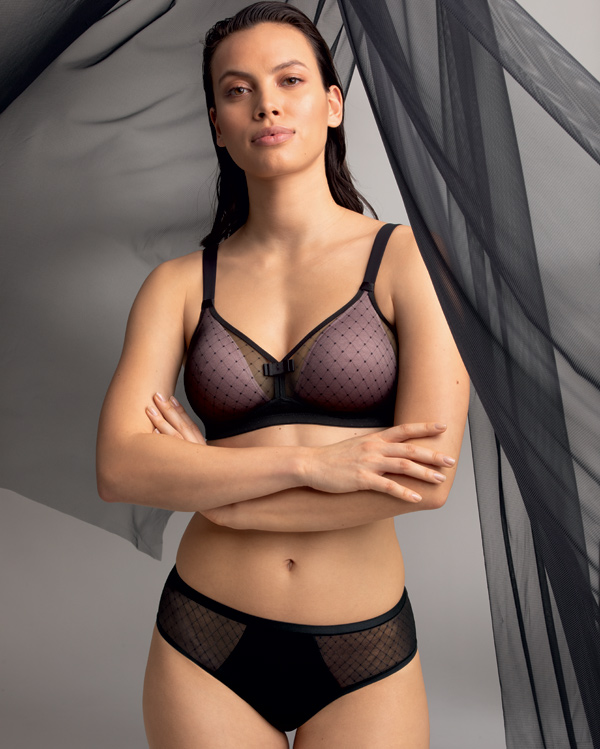 Eve Non-wire #5210 is available in sizes A-D 32-42, E 32-40 & F 32-38.
See more Rosa Faia and Anita collections in their Spotlight on Lingerie Briefs