Everyday Essentials from Sculptresse Lingerie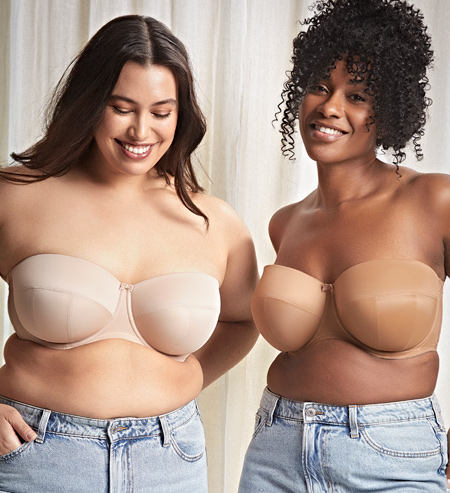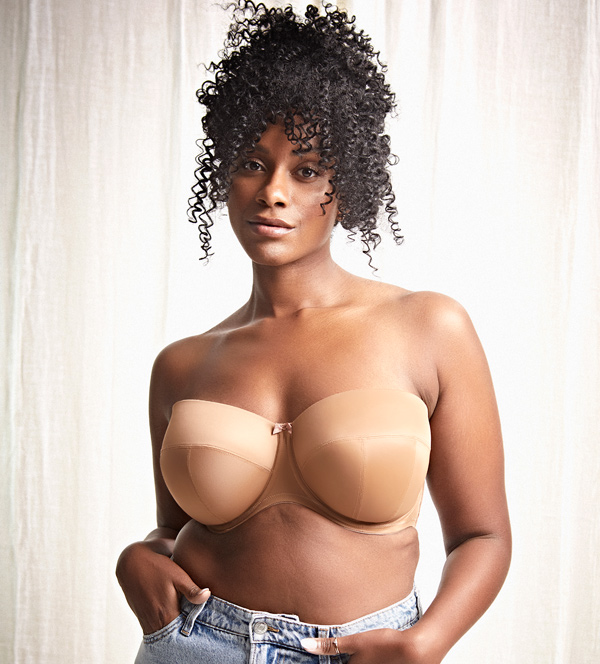 Sculptresse Lingerie, well known for its fantastic solution styles for a fuller figure is excited to offer new core colors across their best-selling silhouettes.
Dana Strapless Bra – Caramel
We've all heard of the best-selling Dana Strapless Bra – ensuring a strapless solution up to a J cup. This season Dana welcomes a brand-new shade to the collection with the much- anticipated Caramel color! Perfect for deeper skin tones, Caramel widens the Dana range, and broadens the inclusivity of this strapless staple.
In case you need a quick refresh, here are some of the key features that make Dana a best- seller. Padded cut and sew cups gives incredible uplift and allows the size range of this style to be inclusive of larger cup sizes (up to J cup) that traditionally struggle to find a supportive strapless fit.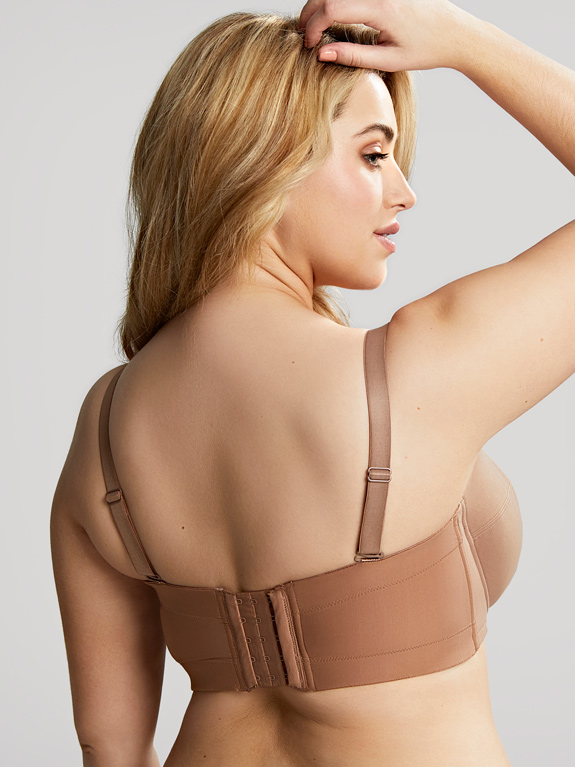 Silicone elastics along the top and bottom of the wings ensure stability, enabling this strapless bra to stay up all day long – so no need to constantly be pulling it up! PLUS, optional adjustable straps are included. 5 deep hook and eye fastening across all sizes ensures an extra secure fit, which when paired with silicone elastics, makes for a strapless bra that won't budge.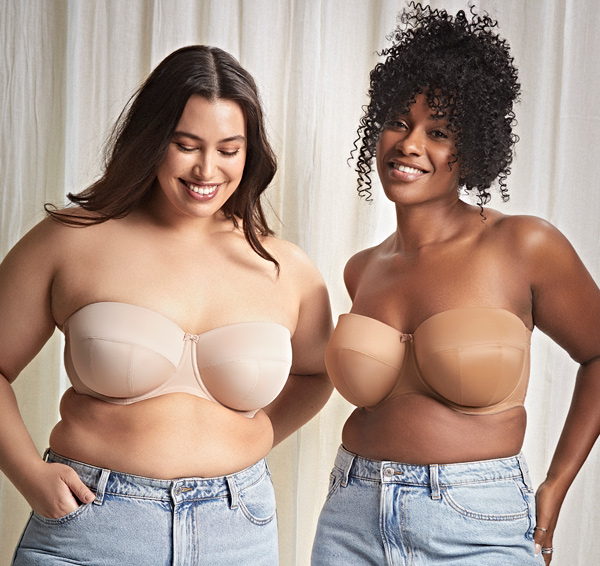 Dana Strapless is available in new Caramel as well as Black & Linen in sizes: 34 E-J, 36 DD-J, 38 D-J, 40 D-J, 42 D-HH, 44 D-H, 46 D-GG.
Elegance Spacer T-Shirt Bra – Honey
Elegance is an everyday essential T-shirt Spacer Bra, offering a lightweight and breathable feel for a fuller bust. Using the same revolutionary Spacer fabric that we see in the well-loved Cari T-shirt bra from Panache, Elegance ensures a comfortable everyday solution. The brand new Honey shade makes its way to the core collection, meaning stock will be replenished.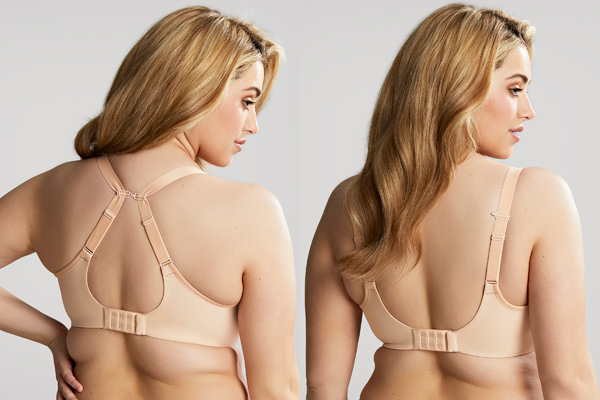 Comfort elastics used throughout ensure stability and support across the full size range, up to a HH cup. Along with this, smooth, seam free cups make Elegance a true staple piece for any fuller figured wardrobe. With minimal seams, this range looks perfect under clothing, and gives a beautifully smooth silhouette for the wearer – ideal if you are looking for a comfortable style to wear under tight fitting clothes.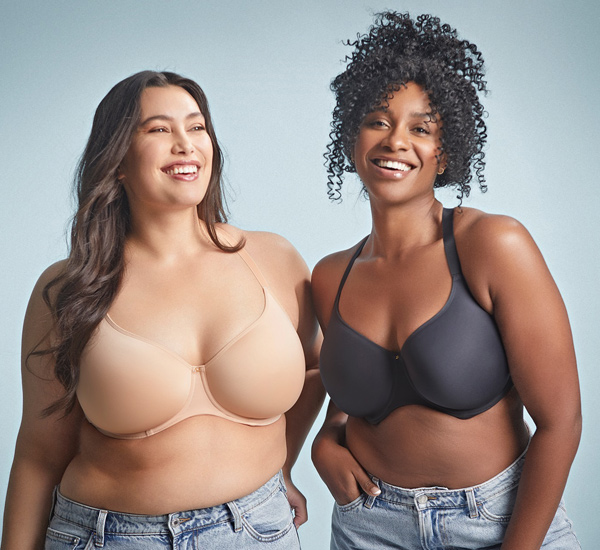 The Elegance Moulded Spacer T-shirt Bra in new Honey (also available in Noir & Mineral Red) sizes: 34 E-HH, 36 DD-HH, 38 D-H, 40 D-GG, 42 D-G, 44 D-G, 46 D-F cup.
See more Sculptress and Panache collections in their Spotlight