Essential Natori: Basic, Necessary and Indispensable Bras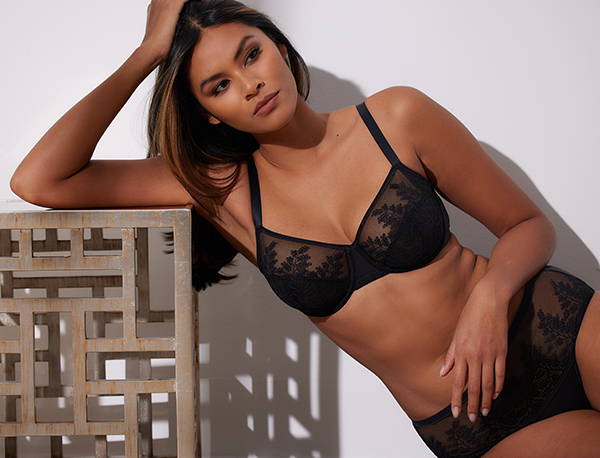 If you look up the meaning of essential in the dictionary, you will read the following: something of utmost importance: basic and necessary. What a perfect definition for a bra. For most women, a bra is indispensable. It could be worn for a bounty of reasons, but when it comes to basics, Natori Lingerie has rounded up a stable of styles that meet a multitude of elemental lingerie needs. Nine shapes do the crucial work required for excellent performance: support, stability, shape, and sizing. Natori Essentials all share signature design and engineering details that have made this brand integral to a woman's everyday wardrobe. The result: a variety of shapes that promise a soft, comfortable fit for a range of sizes from 30-42, A-H cups.
Beyond Convertible Contour Underwire Bra:  unique 2-way stretch geometric overlay and plunge neckline. Scalloped lace details, j-hook closure, and adjustable straps fitting 30-38, B-G. Morein our story HERE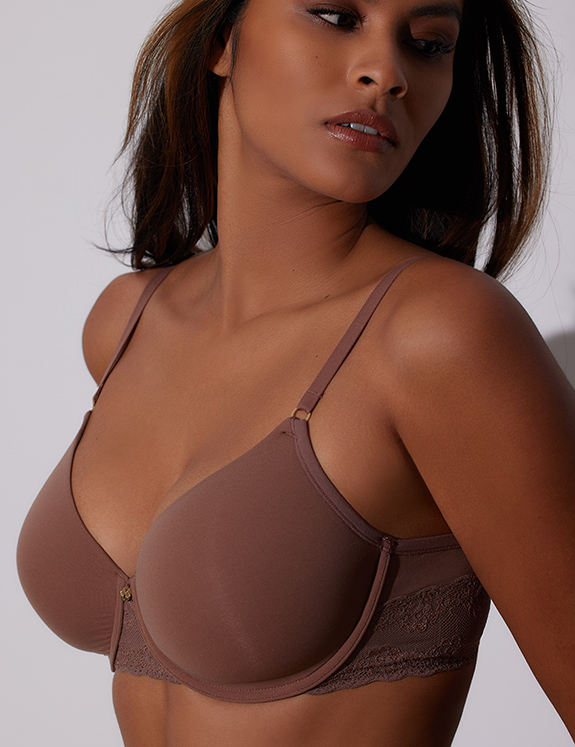 Bliss Lace Perfection Contour Underwire Bra: recognized as the #1 Average Fit Designer Bra in USA by NPD group. 360 degree stretch jersey for a seamless look for 30-38, A-G.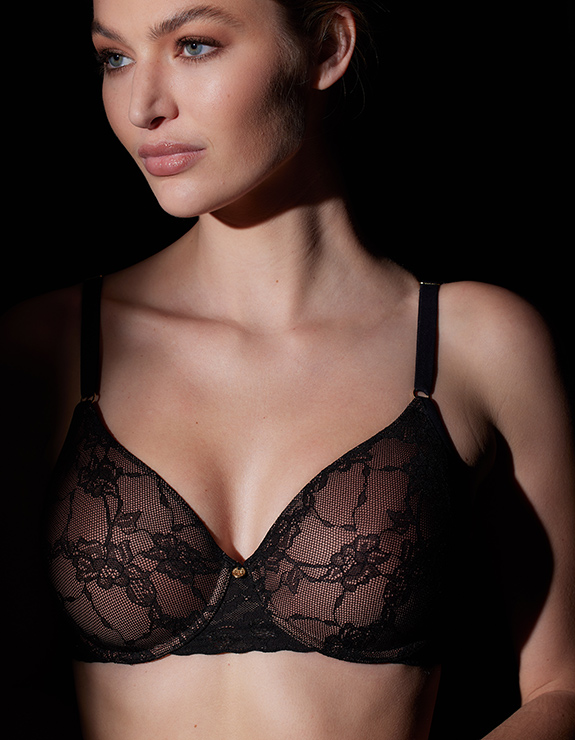 Bliss Allure Contour Underwire Bra: expands the Bliss Lace Perfection Bra with a Pretty lace overlay on cups, sides and back. 30-38, B-G. More in our story HERE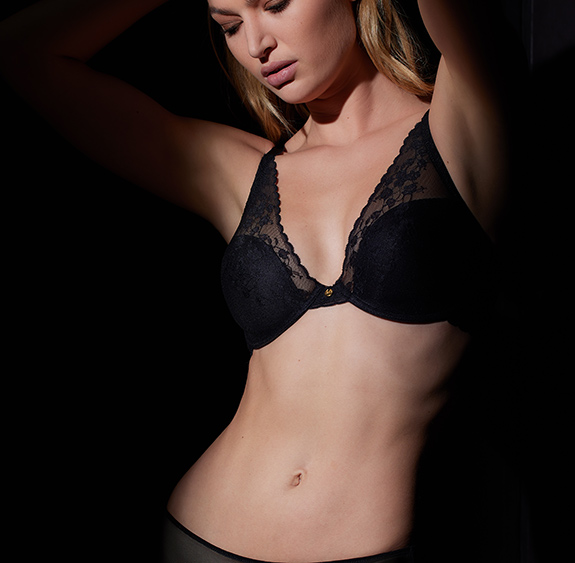 Cherry Blossom Convertible Bra: Ultra-Light cups with built up platform and dramatic neckline, scallop edging j-hook and adjustable straps for 30-36, B-G.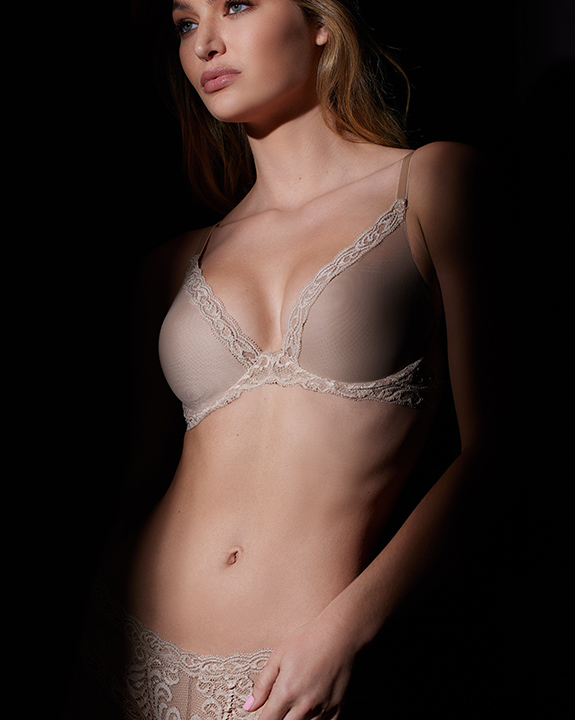 Feathers Contour Plunge Bra: 14 years and still going strong. Demi-cup with plunge neckline and mesh overlay with lace trim. 30-38, A-DDD cups. Also available in full figure sizes 30-40, D-H. More in our story HERE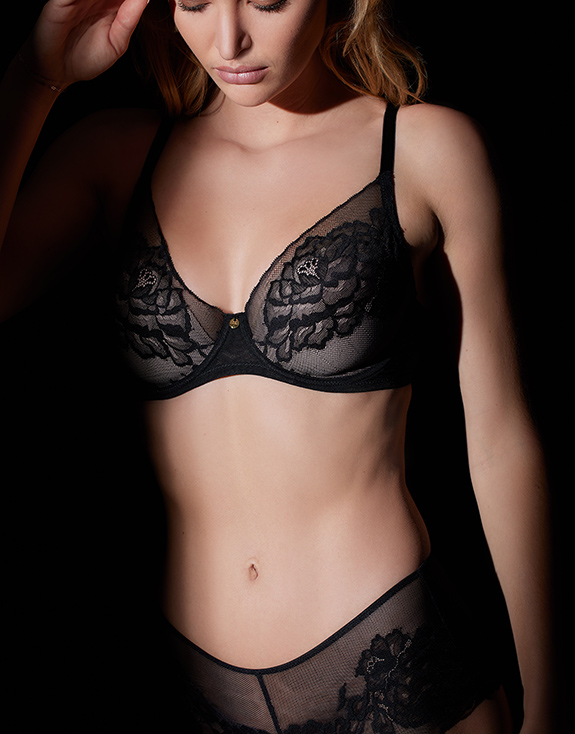 Flora Contour Underwire Bra:  molded floral lace overlay on light foam demi cups sized 30-36, B-G. Breathable mesh back.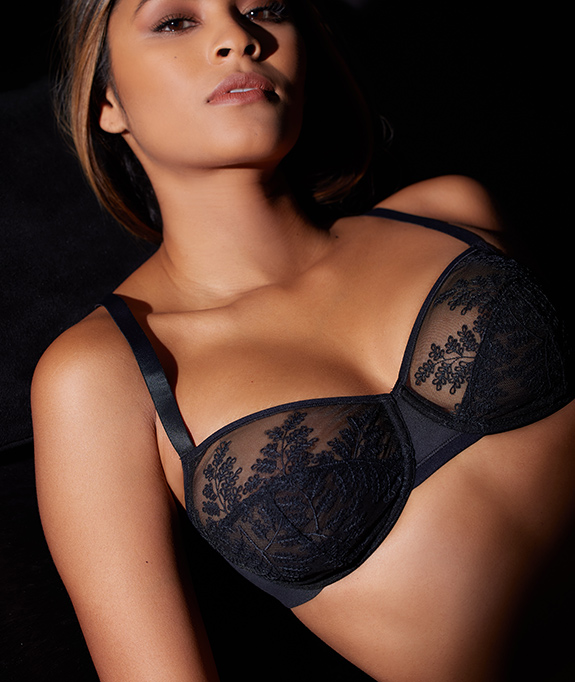 Frame Full Fit Unlined Underwire Bra: designed with Asian inspired embroidery on a soft tulle. 2-ply inner sling and 3-part cups for full cup support sizes 32-40, B-G cups. (also pictured at top)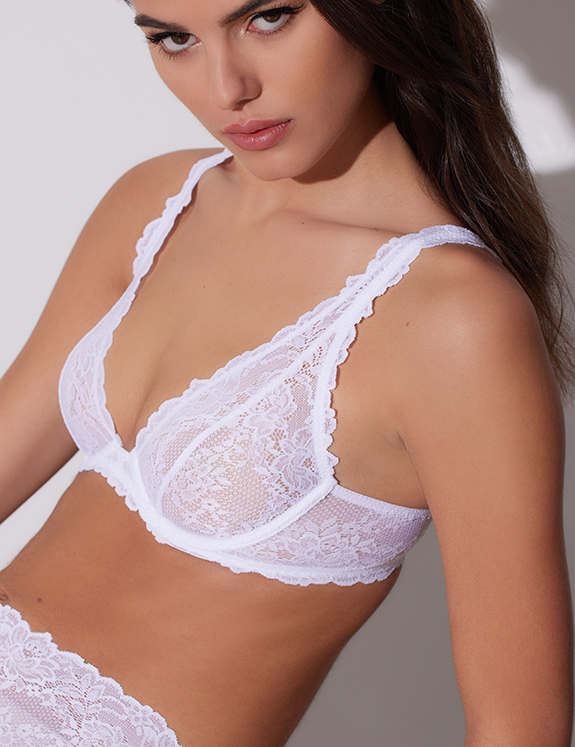 Heavenly Convertible Underwire Plunge Bra: soft stretch lace over non padded lace cups and vertical seaming for natural shape for sizes 30-38, B-DDD.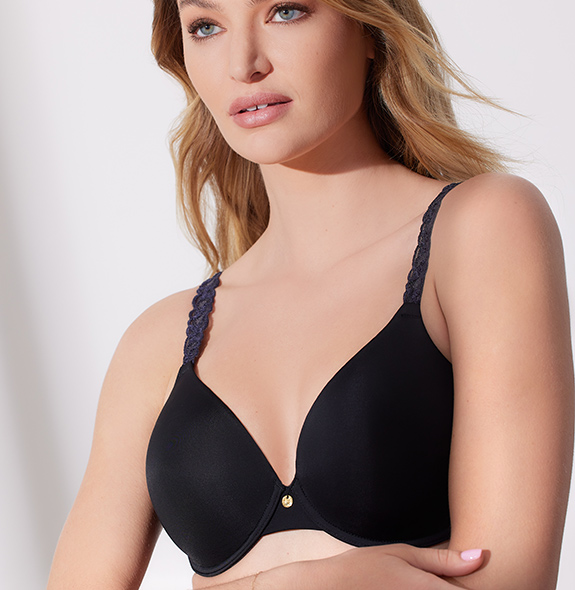 Pure Luxe Full Cup Bra: modern sleek appeal for fuller breasts, buttery soft fabric, narrow lace trim for sizes 30-36, B-G. More in our story HERE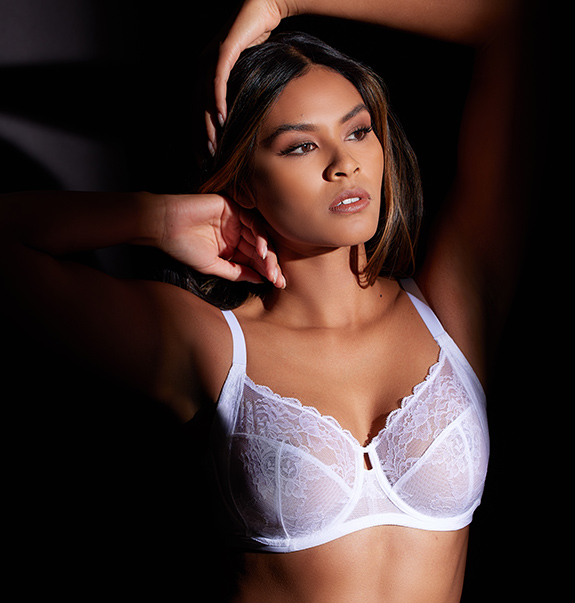 Statement Full Fit Bra: unlined 4-piece construction with side sling, semi rigid padded straps and wide stretch fabric in back for comfortable support for 30-42, C-H.
Read and See More Natori Stories in Their Spotlight on Lingerie Briefs