Shadowline's New Rochelle Satin Collection is Simply Sumptuous!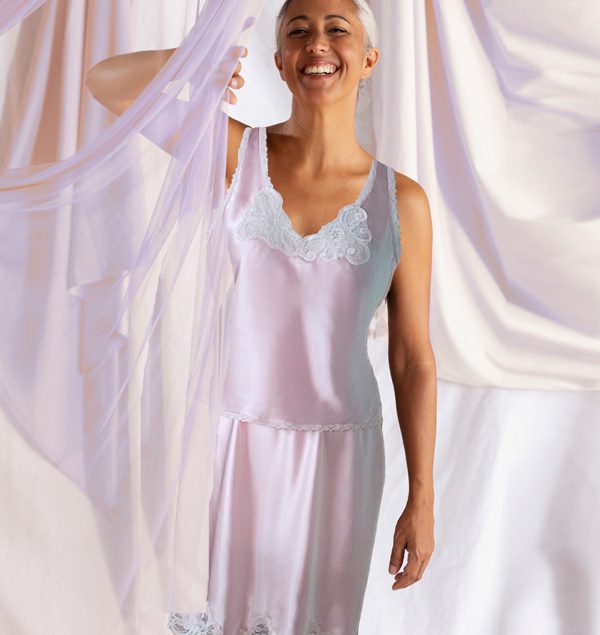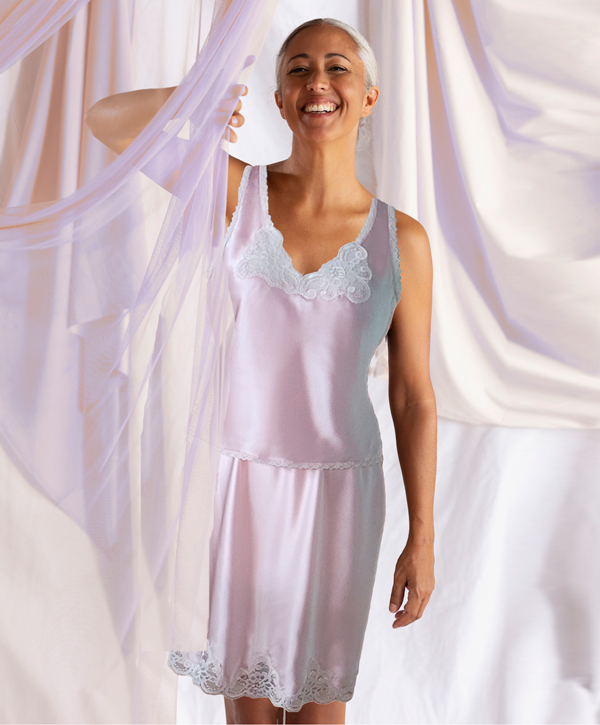 Who doesn't love the look and feel of satin and lace? Shadowline's newest collection, Rochelle Satin delivers on all levels. Made with their signature 100% Polyester Satin Charmeuse, these three pieces – a camisole, half slip and full slip are all perfectly cut on the bias for a fabulous fit.
The Rochelle Satin Camisole can be worn alone or with the matching half slip (as shown above). Featuring beautiful, floral lace at the top and trim, the cut is so flattering as it gently hugs your curves. Adjustable straps give you a custom fit. Available in sizes XS-3X in blush, mint and taupe. Can be worn under your clothes, as sleepwear and even works great as outerwear paired with jeans or a skirt!
Rochelle Satin Half Slip (above) is made with the same silky, satin chareuse that will beautifully line your skirts and dresses. Meticulously cut on the bias for a great fit, it features a comfortable elastic waistband and pretty floral lace that dances across the bottom hem. 23″ long in sizes XS-3X in blush, mint and taupe. Slips are so chic these days!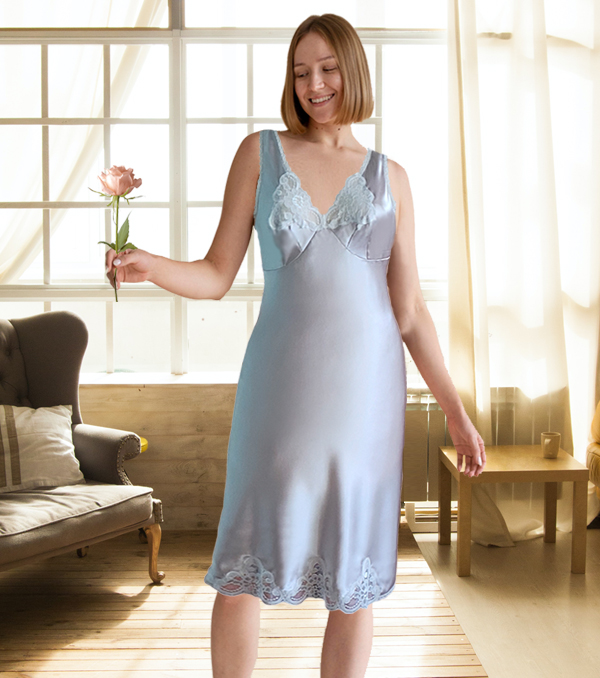 The Rochelle Satin Full Slip is a silky sleek, vintage-inspired beauty! Impeccably cut on the bias, this full slip is simply elegant with lace accents at both the top and hem. The fully adjustable straps make for an ideal fit. Wear it to bed, under your dress or out on the town for a flirty look. Sized 26″ from the waist in XS-3X in blush, mint and taupe.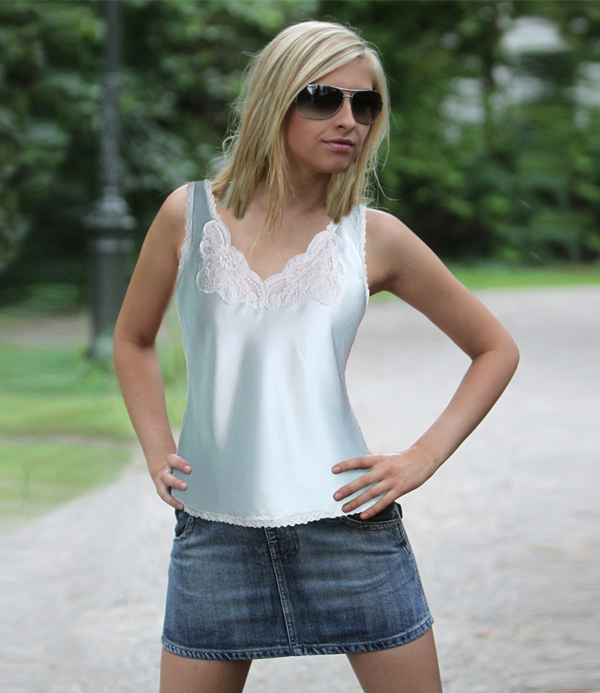 Rochelle Satin Camisole looks adorable paired with a jeans skirt when you're out on the town!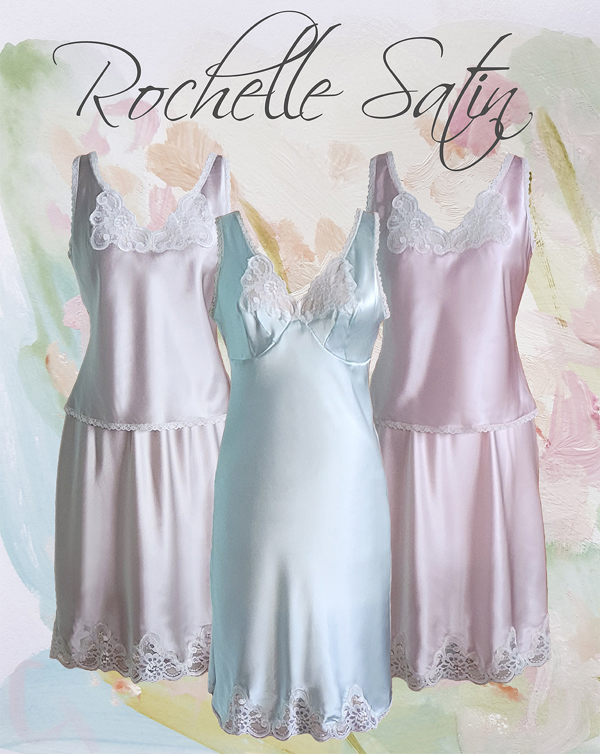 PS – Shadowline's best selling panty by Dixie Belle is back in stock! 
See more Shadowline collections in their Spotlight