Aubade Enters the Spotlight with a Stellar New Collection for Fall 2023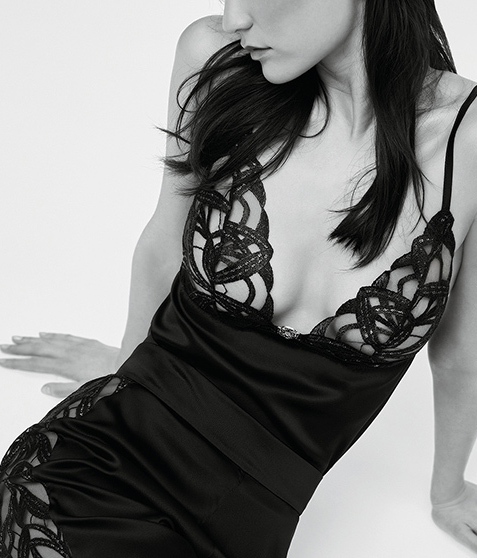 By ELLEN LEWIS
The ELIE SAAB x Aubade Lingerie Collaboration: A Feast for the Eyes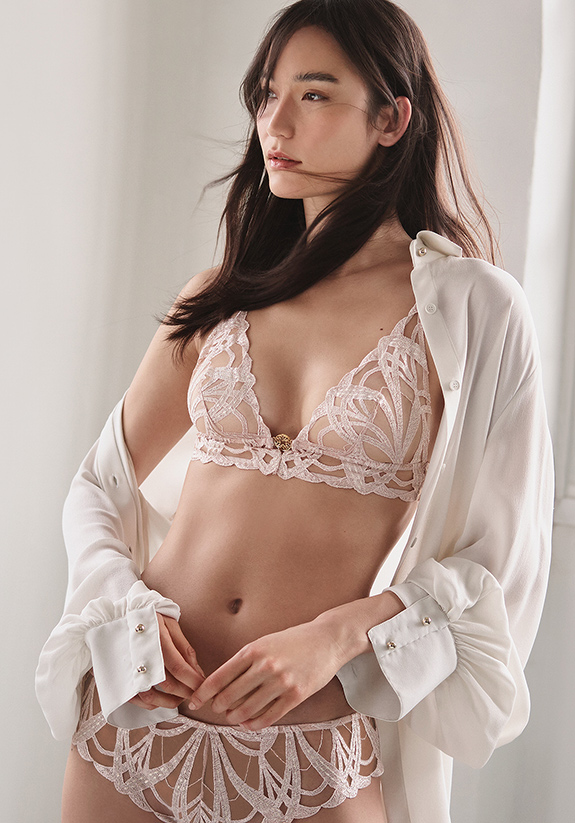 This month we welcome Aubade Lingerie to our Partner Spotlight as they launch their Fall 2023 collaboration with the prestigious ELIE SAAB design house. Two gorgeous capsule collections, My Desire and Whimsical Affair, showcase the artistry of this legacy French lingerie brand as they craft seventeen styles infused with the creative vision of this renowned fashion icon.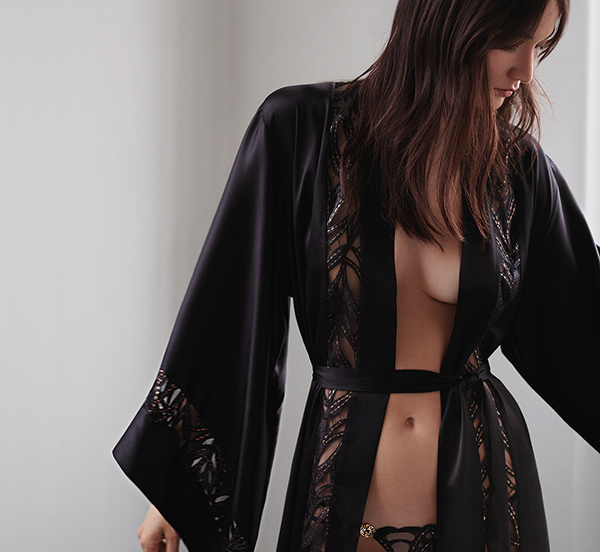 Elaborate, glamourous, intricate, and sensual, this exclusive collaboration is a spectacle of haute couture. ELIE SAAB is recognized for sophisticated craftsmanship, using elaborate layers of luxurious and textured materials to sensually sculpt a woman's body. Aubade's expertise with delicate trims, particularly French embroidery, is lauded for the way it embraces the torso creating a provocative canvas that celebrates the female form.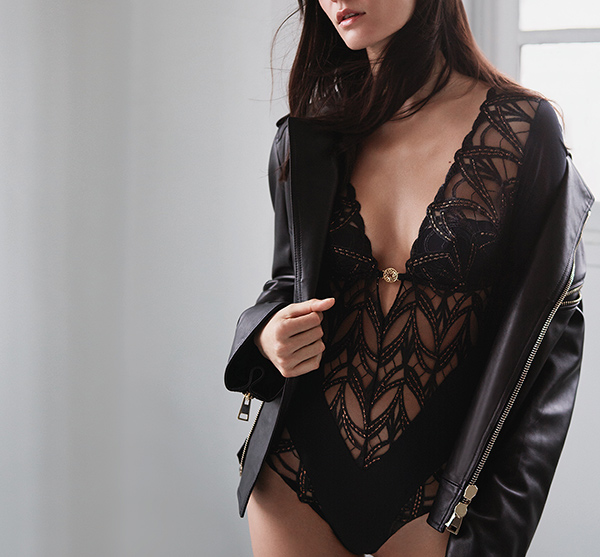 My Desire is a showcase of twelve seductive styles including bras, panties, garters, bustier and bodysuits. A sculptural French embroidery with pearlescent touches of lurex combines with an Italian matte fabric to cultivate each piece. Technical elements surreptitiously hide intricate garment construction that enables comfortable and supportive fit for a range of sizes from 20-40, A-G, XS-XXL.
Whimsical Affair, is a deluxe group of five provocative nightwear styles, designed with a sumptuous French embroidery that is paired with stretch French silk. Exquisite cutouts subtly revealing skin add a sexy refined allure. Sized XS-XL, these are couture shapes that can be worn day or night.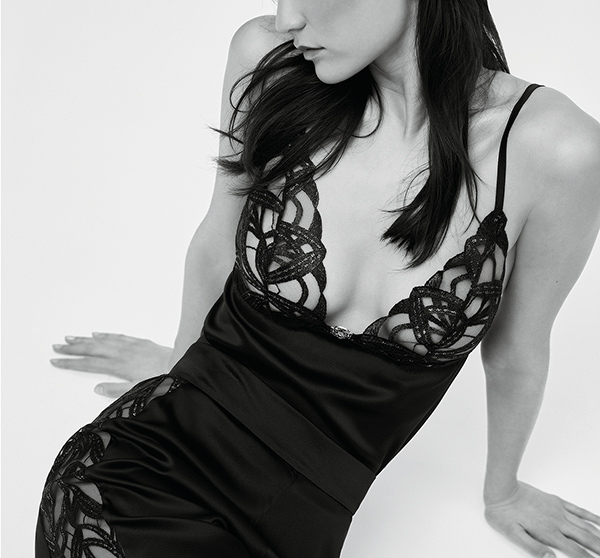 Every piece in both collections is highlighted by the beveled gold-tone jewel with the Elie Saab logo, signature of the collaboration. Chic, audacious, and lavish, the ELIE SAAB X Aubade collaboration is a "Feast for the Eyes.'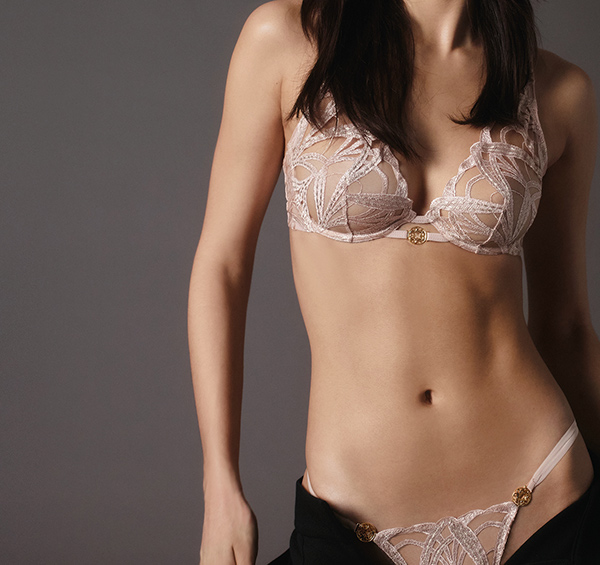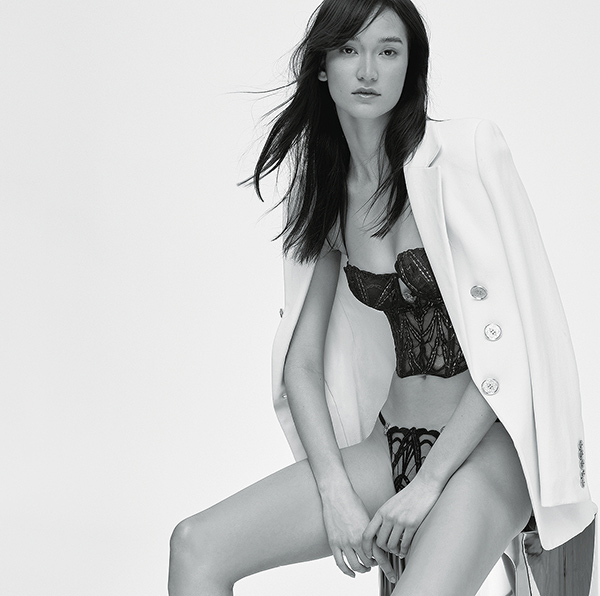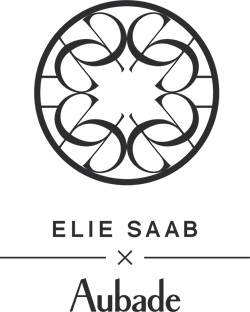 See more Aubade collections in their Spotlight