Anita Cares Adds New Colors to Bestselling Lynn and Lotta Mastectomy Bras!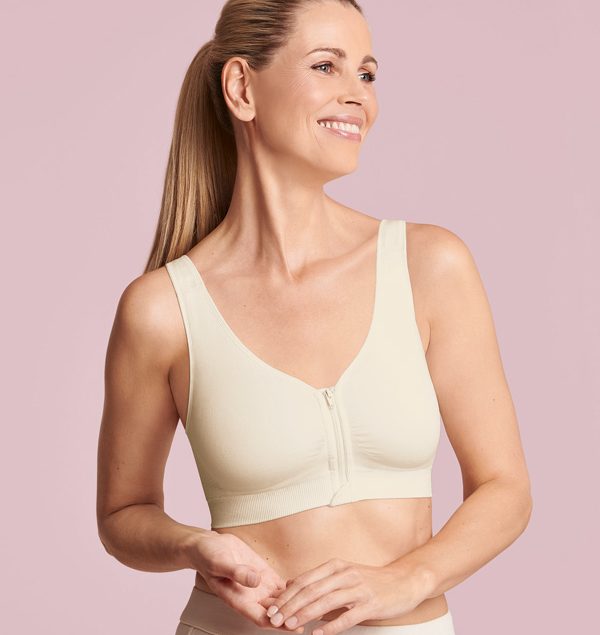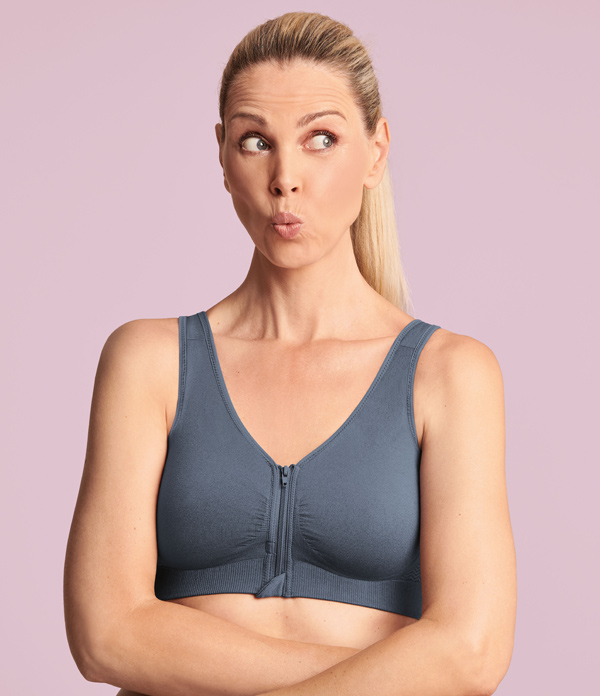 Seamless and comfortable, Anita Care's bestselling mastectomy bras: Lynn and Lotta are now available in two additional hues. Introducing both in the beautiful sky gray and crystal colors, both shades flatter every skin type and are ideal every day basic colors. These cross-selling styles are not only functional, they're so fashionable!
Lynn Mastectomy Bra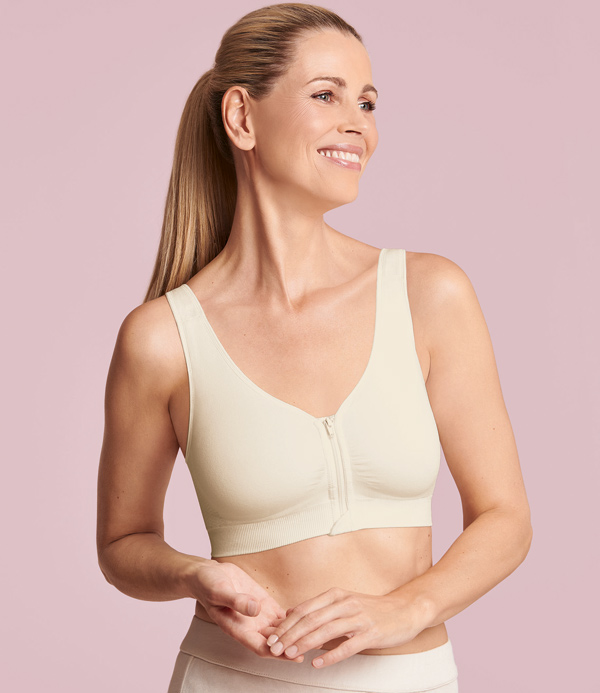 So easy to put on, the sporty, seamless pocketed Lynn Mastectomy Bra (5768X) can be opened in the front with a full-length zipper and a finishing detail flap at the bottom for added comfort. The removable moulded pads in the double-layer cups, which conceal, as well as support, create a natural looking silhouette. Comfortably wide, soft straps round off the "second skin" comfort. Also ideal as a comfortable loungewear and sleep bra! Available in new Crystal and Sky Gray as well as Berry, Grey Melange, Desert, Lotus, and Black in sizes S-XXL.
Lotta Mastectomy Bra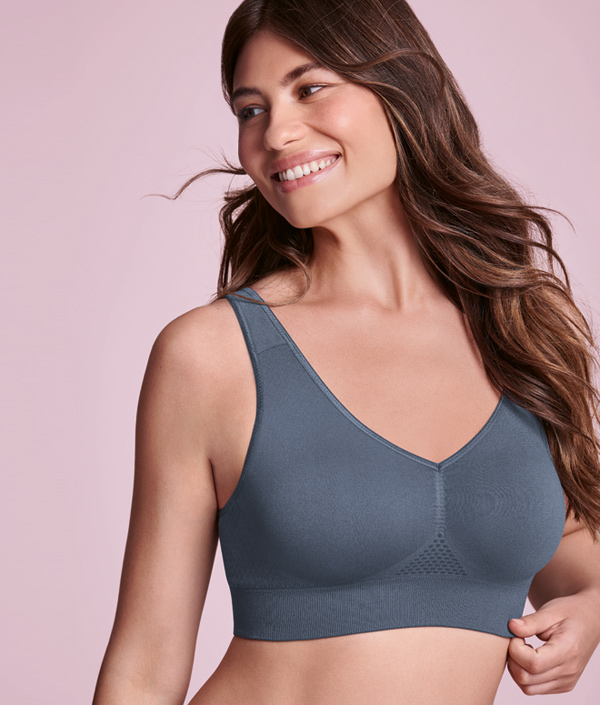 The Lotta Bra (5769X) offers a feel-good, trendy design for comfortable every day wear. This pretty mastectomy bra is seamless and made with soft, microfibre material that lies almost imperceptibly against the skin and follows every curve of your body. The removable foam pads inside the cups create a natural silhouette and offer comfortable support. There is subtle rouching in the center front with jacquard detail on the front and sides. Additional extras for that all-round feel-good experience: the wide, soft shoulder straps and the supple edge. New colors include: Crystal and Sky Gray as well as Berry, Grey Melange, Desert, Lotus and Black in sizes S-XXL.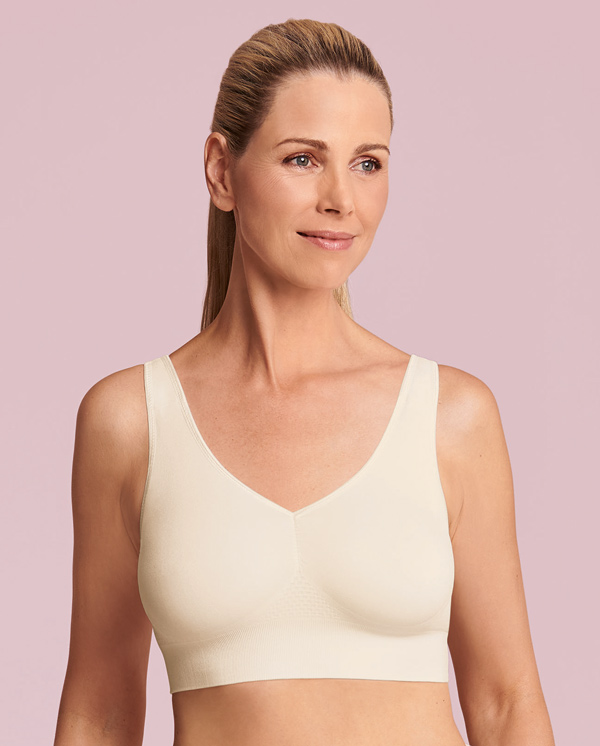 Anita Care makes specialist bras for perfect breast balance. The very special materials used in their making and of course exceptional cuts make the Anita care mastectomy bras functional as well as fashionable. The integrated pockets provide the breast prosthesis with the ideal support. Perfectly co-ordinated with Anita care prostheses, it offers unique, high-quality wearing comfort.
See more Anita collections in their Spotlight